- Victoria Rowell is an award-winning actress who has starred in 50+ TV and film titles
- She is currently starring as Kitty Barringer in the UMC soap-opera "The Rich & The Ruthless"
- She is also a writer with several published books, and has a net worth of over $2 million
- Victoria has been married twice, and has two children
- Victoria is active on Instagram, Twitter and Facebook, with over 64,000 followers

Known for movies
Short Info
| | |
| --- | --- |
| Date Of Birth | May 10, 1959 |
| Spouse | Radcliffe Bailey, Tom Fahey |
| Fact | Is a member of Sigma Gamma Rho Sorority, Incorporated |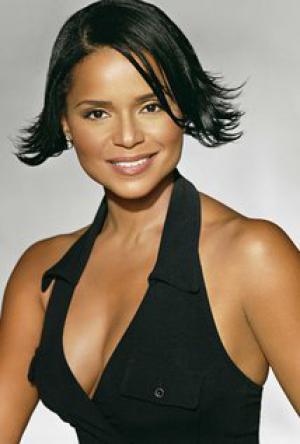 Where is actress Victoria Rowell now?
Award-winning actress Victoria Rowell has been active member of the entertainment industry for more than three decades, and has starred in more than 50 TV and film titles. She recently completed three film titles – "Black Kids White Mama", "Revival!" and "Way Out Of Bounds", which will be released in late 2018, and will no doubt increase her popularity further. Moreover, she is currently starring as Kitty Barringer in the UMC soap-opera "The Rich & The Ruthless".
Who is Victoria Rowell?
Victoria Lynn Rowell was born on the 10th May 1959 ,in Portland, Maine USA, of African, American and English ancestry. As an actress she is probably best recognized for starring in the role of Drucilla Barber Winters in the CBS daytime soap opera "The Young And The Restless" (1990-2007), and from playing Dr. Amanda Bentley-Livingston in the CBS primetime series "Diagnosis Murder" (1993-2001).
Early Life and Education
When it comes to speak about her early life, Victoria had a very difficult childhood, as she was raised for several years by her mother, Dorothy Rowell, who suffered from schizophrenia, while her father, whose name is unknown, left them alone. She eventually started living with foster parents, Robert and Agatha Armstead, At the age of eight she began taking ballet lessons, and later joined the American Ballet Theater II, and attended the Juilliard School of Music Dance Extension program. She was a member of Sigma Gamma Rho sorority.
Career Beginnings
Prior to becoming a professional actress, Victoria pursued a career not only as a ballet dancer, but also as a catwalk and catalog model during the 1980s. She made her debut film appearance in 1987, in the role of Joan Parker in the comedy film "Leonard Part 6", next to Bill Cosby, after which she guest-starred in such TV series as "As The World Turns", "The Cosby Show" and "The Fresh Prince Of Bel-Air".
Network SOAP scrubs clean @YandR_CBS all right & #Diversity too in billion dollar advertising SOAP OPERA industry invented to sell detergent in the 1930s. Take a look. Where are they? Watch inclusion #REALCOLORTV #TheRichAndTheRuthless https://t.co/hRxg7gPP1C pic.twitter.com/pWM1x8bica

— Victoria Rowell (@victoriarowell) August 12, 2018
Rise to Prominence and "The Young and the Restless"
Victoria's rise to prominence came in 1990, when she was chosen to portray street ballet dancer Drucilla Barber Winters in the CBS daytime soap opera "The Young And The Restless", actually until 2007, increasing enormously her popularity as well as her net worth. Her portrayal of Drucilla earned her 11 NAACP Image Awards in the Outstanding Actress in a Daytime Drama Series category, as well as three nominations for Daytime Emmy Awards (1996, 1997 and 1998).
Proud Auntie Vicki! @abcnews @WashNews brilliant MVP ABC News Producer/Journalist, Stephanie Wash collects 5th EMMY AWARD in NYC!!! pic.twitter.com/uXhV8laDH2

— Victoria Rowell (@victoriarowell) October 2, 2018
The 1990s and "Diagnosis Murder"
Concurrently with filming "The Young And The Restless", Victoria continued to work on other projects. She starred in the role of Celia Kirby in the 1992 comedy crime movie "The Distinguished Gentleman" alongside Eddie Murphy, Lane Smith and Sheryl Lee Ralph, and played Anna Dire in the TV sci-fi horror "Full Eclipse" (1993). Between 1993 and 2001, she was cast as Dr. Amanda Bentley-Livingston in the CBS primetime series "Diagnosis Murder" with Dick van Dyke, adding a considerable amount to her net worth. In 1994, she featured as Yolanda Seeley in the TV drama entitled "Secret Sins Of The Father", and as Beth Jordan in the comedy "Dumb And Dumber" next to Jim Carrey. Her next major role came two years later, when she played Cora D in the action film "Barb Wire", along with Pamela Anderson, which was followed by her portrayals of Stevie Hobbs in the 1997 drama "Eve's Bayou" and Alissa in the comedy film entitled "A Wake In Providence" (1999).
The 2000s
At the very beginning of the 2000s, Victoria was cast as Josette Metoyer in the TV drama-romance "The Feast Of All Saints" (2001), after which she reprised the role of Dr. Amanda Bentley-Livingston in the TV film "Diagnosis Murder: Town Without Pity", and its sequel entitled "Diagnosis Murder: Without Warning", both in 2002. During the next two years she featured in two short films – "Black Listed" and "Motives" – which were followed by her portrayal of Sheila in Ron Brown's crime-drama "A Perfect Fit" in 2005. In the next year, Victoria landed the role of Penelope Marsh in the drama film "Home Of The Brave", next to Samuel L. Jackson, and was then cast as Rebecca McCaw in the TV film "Polly And Marie" (2007). By the end of the decade, she had also featured as Aunt Janay in the drama "Of Boys And Men" in 2008.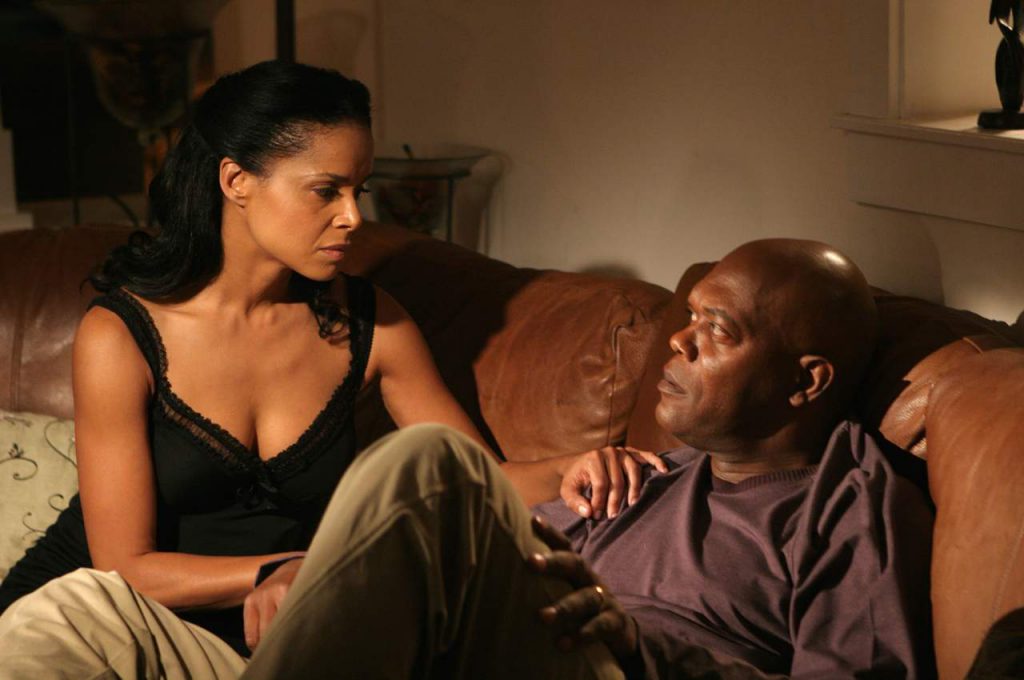 The 2010s
Victoria started the next decade with recurring roles as Veronica in the VH1 comedy-drama series "Single Ladies" (2012), and as Judge Delilah Hawkins in the NBC crime drama series "Law & Order: Special Victims Unit" (2013-2014). Afterwards came her next major roles, when she portrayed Stephanie in the TV film "Marry Me For Christmas" (2013), which she later reprised in its sequels – "Marry Us For Christmas" (2014), "A Baby For Christmas" (2015) and "Merry Christmas, Baby" (2016) – all of which increased further her net worth. Concurrently, she filmed the 2014 drama "I Love You" playing Barbara Mutch, and the drama film "Soul Ties", portraying Maybelle, in 2015.
Recent Years
To speak further about her acting career, Veronica was selected to play Kitty Barringer in the UMC soap-opera "The Rich & The Ruthless" (2017-2018), on which she also worked as an executive producer and director, and landed the role of Aunt Jo in the romance "Water In A Broken Glass" in 2018. It is also announced that she will appear in the upcoming film titles – "Black Kids White Mama", "Revival!" and "Way Out Of Bounds", so her net worth will surely be increased in the forthcoming years.
Books
Apart from her career as a professional actress, Victoria Rowell also became recognized as a writer. Her first book, the memoir entitled "The Women Who Raised Me: A Memoir" was released in 2007, then three years later, she released the novel "Secrets Of A Soap Opera Diva: A Novel", followed by "The Young And The Ruthless: Back In The Bubbles" in 2013, increasing her net worth by a large margin.
Victoria Rowell Net Worth
Victoria's career started in 1987, and she has been an active member of the entertainment industry ever since. So, if you ever wondered how rich Victoria Rowell is, it has been estimated by authoritative sources that the total size of her net worth is over $2 million, accumulated through her successful career, including from the sales of her books.
With https://t.co/QLczB99Q2B Conservancy awardee, @LauraSeydel @cnni Sonia, https://t.co/mbdhzqVl5r Catherine/Shannon for Four Seasons penthouse VIP reception benefitting foster youth in ATL! pic.twitter.com/AdF0eSLQtx

— Victoria Rowell (@victoriarowell) March 27, 2018
Personal Life
Regarding her personal life, Victoria Rowell has been married twice. Her first husband was Tom Fahey (1989-1990), with whom she has a daughter named Maya. Between 1990 and 1997, she was in a relationship with musician Wynton Marsalis, with whom she welcomed her second child, a son named Jasper. After that, she married artist Radcliffe Bailey in 2009, but the couple divorced in 2014. Her current residence is in Los Angeles, California.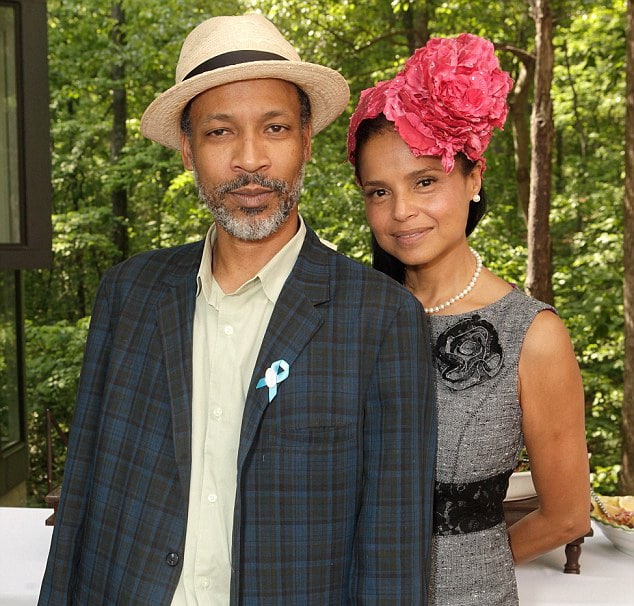 Charity Work
As we already mentioned, Victoria was raised as a foster child, so she decided to established her own foundation in 1990, called the Rowell Foster Children Positive Plan, which provides help to foster children. Due to that, she was honored with an honorary Doctorate of Humane Letters by the University of Southern Maine in 2006, and was rewarded with the Gift of Adoption Celebration of Adoption Award in 2008.
Appearance and Vital Statistics
Speaking about her appearance, Victoria is apparently a beautiful woman with long black colored hair and dark brown eyes. Although she is in her late 50s, she still has an attractive body with a height of 5ft 7ins (1.70m) and weight which is reputed to be around 134lbs (61kgs), while her vital statistics are 36-25-37.
Social Media Presence
In addition to her involvement in the entertainment industry, Victoria is an active member across many of the most popular social media sites, which she uses to promote her upcoming projects. She runs her official Instagram and Twitter accounts, on which she has more than 64,000 followers.
General Info
| | |
| --- | --- |
| Full Name | Victoria Rowell |
| Date Of Birth | May 10, 1959 |
| Height | 1.7 m |
| Profession | Presenter, Dance Teacher, Writer, Actor, Dancer, Model |
| Education | School of American Ballet |
| Nationality | American |
Family
| | |
| --- | --- |
| Spouse | Radcliffe Bailey, Tom Fahey |
| Children | Maya Fahey, Jasper Armstrong |
| Parents | Agatha C. Armstead, Robert Armstead, Dorothy Rowell |
| Siblings | Sheree Rowell, Lori Rowell |
Accomplishments
| | |
| --- | --- |
| Awards | NAACP Image Award for Outstanding Actress in a Daytime Drama Series, NAACP Image Award for Outstanding Literary Work - Debut Author |
| Nominations | Daytime Emmy Award for Outstanding Supporting Actress in a Drama Series, NAACP Image Award for Outstanding Actress in a Drama Series, NAACP Image Award for Outstanding Literary Work - Biography / Auto-biography |
| Movies | Dumb and Dumber, Barb Wire, Home of the Brave, The Distinguished Gentleman, Eve's Bayou, Leonard Part 6, A Wake in Providence, Of Boys and Men, A Perfect Fit, Motives, Full Eclipse, Black Listed, November Rule, Soul Ties, Diagnosis Murder: Town Without Pity, Diagnosis Murder:Without Warning |
| TV Shows | Diagnosis: Murder, The Young and the Restless |
Social profile links
Facts
| # | Fact |
| --- | --- |
| 1 | Her The Young and the Restless (1973) series' lead, Jeanne Cooper appeared on an episode on Diagnosis Murder (1993), which featured Rowell, herself, and Dick Van Dyke. |
| 2 | Her 2nd husband of 4 years Radcliffe Bailey filed for divorce from her. [January 2014] |
| 3 | Gave birth to her 2nd child at age 36, a son Jasper Armstrong Marsalis on December 26, 1995. Child's father is her now ex-boyfriend, Wynton Marsalis. |
| 4 | Was in a relationship with Wynton Marsalis from 1990 to 1997. They have a son together. |
| 5 | Gave birth to her 1st child, a daughter Maya Fahey, with her now ex-1st husband, Tom Fahey. [1989] |
| 6 | Has signed a new contract with The Young and the Restless (1973). [September 2005] |
| 7 | Release of her book, "The Women Who Raised Me: A Memoir". [2007] |
| 8 | Her acting mentors were Jeanne Cooper and Dick Van Dyke. |
| 9 | Best-known by the public for her long-running role as "Drucilla Winters" on The Young and the Restless (1973) and as Dr. Amanda Bentley on Diagnosis Murder (1993). |
| 10 | Rowell made the decision to use the name "Victoria Rowell" rather than her birth name of "Vicki Lynn Rowell" at the behest of management agents Millie Spencer & Irene Kerney. |
| 11 | Is a member of Sigma Gamma Rho Sorority, Incorporated |
| 12 | During the first few years of the run of Diagnosis Murder (1993), Rowell not only appeared on that show but also continued her long running role of "Drucilla" on The Young and the Restless (1973). |
| 13 | A professional dancer since the age of 17, Rowell received scholarships to the School of American Ballet, the American Ballet Theatre and the Dance Theatre of Harlem. She later went on to dance with the American Ballet Theatre II. |
| 14 | Rowell, who was a foster child, founded the Rowell Foster Children's Fine Arts Scholarship Fund, which provides ballet classes for foster children. |
Pictures
Movies
Actress
| Title | Year | Status | Character |
| --- | --- | --- | --- |
| Soul Ties | 2018 | completed | Maybelle |
| Revival! | 2017 | post-production | Rhoda |
| You Can't Hurry Love | 2016 | TV Movie completed | Joyce |
| Merry Christmas, Baby | 2016 | TV Movie completed | Stephanie |
| The Rich & the Ruthless | 2016 | TV Movie | |
| What Love Will Make You Do | 2016 | | Sheila Boston |
| A Baby for Christmas | 2015 | TV Movie | Stephanie |
| November Rule | 2015 | | Steve's Mother |
| Marry Us for Christmas | 2014 | TV Movie | Stephanie |
| The Fright Night Files | 2014 | TV Movie | Alexa |
| Law & Order: Special Victims Unit | 2013-2014 | TV Series | Judge Delilah Hawkins |
| I Love You | 2014/I | | Barbara Mutch |
| Marry Me for Christmas | 2013 | TV Movie | Stephanie |
| Trash or Treasure Sizzle Reel | 2013 | | Host |
| Single Ladies | 2012 | TV Series | Veronica |
| Let's Stay Together | 2012 | TV Series | Anita |
| Death in the Family | 2011 | Short | Vicky Turner |
| Ghost Whisperer | 2010 | TV Series | Adrienne |
| Of Boys and Men | 2008 | | Aunt Janay |
| Polly and Marie | 2007 | TV Movie | Rebecca McCaw |
| The Young and the Restless | 1990-2007 | TV Series | Drucilla Winters Drucilla Barber Winters Drucilla Barber ... |
| All of Us | 2007 | TV Series | Deborah Cooper |
| Home of the Brave | 2006 | | Penelope Marsh |
| Noah's Arc | 2006 | TV Series | Vonda |
| Midnight Clear | 2005/I | Short | Angela Pressmore |
| A Perfect Fit | 2005 | | Sheila |
| Motives | 2004 | Video | Detective Pierce |
| Black Listed | 2003 | Video | Patricia Chambers |
| Diagnosis Murder: Without Warning | 2002 | TV Movie | Amanda Bentley-Livingston |
| Diagnosis Murder: Town Without Pity | 2002 | TV Movie | Amanda Bentley-Livingston |
| Feast of All Saints | 2001 | TV Movie | Josette Metoyer |
| Family Law | 2001 | TV Series | Ms. Wilkes |
| Diagnosis Murder | 1993-2001 | TV Series | Amanda Bentley-Livingston / Danielle Slade |
| A Wake in Providence | 1999 | | Alissa |
| Fraternity Boys | 1999 | | |
| Secrets | 1998 | Short | |
| Sin City Spectacular | 1998 | TV Series | |
| Eve's Bayou | 1997 | | Stevie Hobbs |
| Barb Wire | 1996 | | Cora D |
| Dr. Hugo | 1996 | Short | Stevie Hobbs |
| One Red Rose | 1995 | Short | |
| Deadly Games | 1995 | TV Series | Courtney Lake |
| Dumb & Dumber | 1994 | | Athletic Beauty |
| Secret Sins of the Father | 1994 | TV Movie | Yolanda Seeley |
| Full Eclipse | 1993 | TV Movie | Anna Dire |
| The Distinguished Gentleman | 1992 | | Celia Kirby |
| Herman's Head | 1991 | TV Series | Susan Bracken |
| The Fresh Prince of Bel-Air | 1990 | TV Series | Mimi Mumford |
| The Cosby Show | 1989-1990 | TV Series | Paula |
| As the World Turns | 1988 | TV Series | Nella Franklin |
| Leonard Part 6 | 1987 | | Joan Parker |
Writer
| Title | Year | Status | Character |
| --- | --- | --- | --- |
| The Rich & the Ruthless | 2016 | TV Movie | |
| I Love You | 2014/I | co-writer | |
| Diagnosis Murder | 2001 | TV Series written by - 1 episode | |
Producer
| Title | Year | Status | Character |
| --- | --- | --- | --- |
| The Rich & the Ruthless | 2016 | TV Movie executive producer | |
| What Love Will Make You Do | 2016 | producer | |
| Death in the Family | 2011 | Short producer | |
Director
| Title | Year | Status | Character |
| --- | --- | --- | --- |
| The Rich & the Ruthless | 2016 | TV Movie | |
Self
| Title | Year | Status | Character |
| --- | --- | --- | --- |
| A Ballerina's Tale | 2015 | Documentary | Herself |
| Serial Scoop Now | 2015 | TV Series | Herself - Guest |
| Exhale | 2014 | TV Series | Herself |
| Celebrity Ghost Stories | 2012 | TV Series documentary | Herself |
| Actors Entertainment | 2012 | TV Series | Herself |
| 2012 ALMA Awards | 2012 | TV Special | Herself |
| The Leslie Taylor Show | 2010 | TV Series | Herself - Guest |
| The Mo'Nique Show | 2010 | TV Series | Herself - Guest |
| The Wendy Williams Show | 2010 | TV Series | Herself - Guest |
| The BET Honors | 2010 | TV Special | Herself |
| 11-04-08: The Day of Change | 2009 | TV Movie | Herself |
| Tavis Smiley | 2008 | TV Series | Herself |
| Baisden After Dark | 2008 | TV Series | Herself |
| The Wonder Kids | 2008 | Documentary | |
| Real Life Divas | 2007 | TV Series documentary | Herself |
| The Morning Show with Mike & Juliet | 2007 | TV Series | Herself - Guest |
| The View | 2007 | TV Series | Herself - Guest |
| 2007 Trumpet Awards | 2007 | TV Special | Herself |
| 38th NAACP Image Awards | 2007 | TV Special | Herself |
| 14th Annual Inner City Destiny Awards | 2006 | Video | Herself - Honoree |
| BET Awards 2006 | 2006 | TV Special | Herself |
| SoapTalk | 2003-2006 | TV Series | Herself |
| The Tyra Banks Show | 2006 | TV Series | Herself - Guest |
| The 20th Annual Soul Train Music Awards | 2006 | TV Special | Herself |
| 37th NAACP Image Awards | 2006 | TV Special | Herself |
| Still Dumb After All These Years | 2006 | Video documentary short | Herself |
| The 32nd Annual Daytime Emmy Awards | 2005 | TV Special | Herself - Presenter: Outstanding Supporting Actress in a Drama Series |
| 36th NAACP Image Awards | 2005 | TV Special | Herself - Winner |
| The Making of 'Motives' | 2004 | Video short documentary | Herself |
| Soapography | 2004 | TV Series documentary | Herself |
| The 31st Annual Daytime Emmy Awards | 2004 | TV Special | Herself - Presenter |
| 19th Annual Stellar Gospel Music Awards | 2004 | TV Special | Herself |
| Pyramid | 2004 | TV Series | Herself |
| The Wayne Brady Show | 2003-2004 | TV Series | Herself - Guest |
| The 30th Annual People's Choice Awards | 2004 | TV Special | Herself |
| 3rd Annual BET Awards | 2003 | TV Special documentary | Herself |
| 18th Annual Soap Opera Digest Awards | 2003 | TV Special | Herself |
| 34th NAACP Image Awards | 2003 | TV Special | Herself |
| 31st NAACP Image Awards | 2000 | TV Special | Herself |
| Celebrity Profile | 2000 | TV Series documentary | Herself |
| Hollywood Squares | 1999 | TV Series | Herself |
| 30th NAACP Image Awards | 1999 | TV Special | Herself |
| The 25th Annual Daytime Emmy Awards | 1998 | TV Special | Herself |
| Late Show with David Letterman | 1998 | TV Series | Herself |
| The Rosie O'Donnell Show | 1998 | TV Series | Herself - Guest |
| 28th NAACP Image Awards | 1997 | TV Special | Herself |
| Crook & Chase | 1997 | TV Series | Herself |
| The 22nd Annual Daytime Emmy Awards | 1995 | TV Special | Herself |
| CBS Soap Break | 1995 | TV Series | Herself |
| The 9th Annual Soul Train Music Awards | 1995 | TV Special | Herself |
| Soul Train | 1995 | TV Series documentary | Herself - Guest Host |
| The 11th Annual Soap Opera Digest Awards | 1995 | TV Movie documentary | Herself - Co-Host |
| 26th NAACP Image Awards | 1994 | TV Special | Herself |
| The 19th Annual People's Choice Awards | 1993 | TV Special | Herself - Accepting Award for Favorite Television Daytime Serial |
| Ebony/Jet Showcase | 1993 | TV Series | Herself |
| 25th NAACP Image Awards | 1993 | TV Special | Herself |
| Family Feud | 1993 | TV Series | Herself |
| Late Night with David Letterman | 1988 | TV Series | Herself |
| Oprah: Where Are They Now? | 2016 | TV Series | Herself |
| Greatest Hits | 2016 | TV Series | Herself |
| One on One with Jasper Cole | 2016 | TV Series | Herself - Guest |
Archive Footage
| Title | Year | Status | Character |
| --- | --- | --- | --- |
| The Fresh Prince of Bel-Air | 1995 | TV Series | Mimi Mumford |
| Herman's Head | 1993 | TV Series | Susan Bracken |
Awards
Won Awards
| Year | Award | Ceremony | Nomination | Movie |
| --- | --- | --- | --- | --- |
| 2006 | Image Award | Image Awards | Outstanding Actress in a Daytime Drama Series | The Young and the Restless (1973) |
| 2005 | Image Award | Image Awards | Outstanding Actress in a Daytime Drama Series | The Young and the Restless (1973) |
| 2004 | Image Award | Image Awards | Outstanding Actress in a Daytime Drama Series | The Young and the Restless (1973) |
| 2003 | Image Award | Image Awards | Outstanding Actress in a Daytime Drama Series | The Young and the Restless (1973) |
| 2001 | Image Award | Image Awards | Outstanding Actress in a Daytime Drama Series | The Young and the Restless (1973) |
| 1999 | Image Award | Image Awards | Outstanding Actress in a Daytime Drama Series | The Young and the Restless (1973) |
| 1998 | Image Award | Image Awards | Outstanding Actress in a Daytime Drama Series | The Young and the Restless (1973) |
| 1997 | Image Award | Image Awards | Outstanding Actress in a Daytime Drama Series | The Young and the Restless (1973) |
| 1996 | Image Award | Image Awards | Outstanding Actress in a Daytime Drama Series | The Young and the Restless (1973) |
| 1995 | Image Award | Image Awards | Outstanding Actress in a Daytime Drama Series | The Young and the Restless (1973) |
| 1994 | Image Award | Image Awards | Outstanding Actress in a Daytime Drama Series | The Young and the Restless (1973) |
| 1994 | Soap Opera Digest Award | Soap Opera Digest Awards | Outstanding Scene Stealer | The Young and the Restless (1973) |
Nominated Awards
| Year | Award | Ceremony | Nomination | Movie |
| --- | --- | --- | --- | --- |
| 2006 | Gold Derby TV Award | Gold Derby Awards | Lead Actress - Daytime Drama | The Young and the Restless (1973) |
| 2005 | Soap Opera Digest Award | Soap Opera Digest Awards | Outstanding Supporting Actress | The Young and the Restless (1973) |
| 2004 | Gold Derby TV Award | Gold Derby Awards | Supporting Actress - Daytime Drama | The Young and the Restless (1973) |
| 2003 | Soap Opera Digest Award | Soap Opera Digest Awards | Favorite Return | The Young and the Restless (1973) |
| 2000 | Image Award | Image Awards | Outstanding Actress in a Drama Series | Diagnosis Murder (1993) |
| 1999 | Image Award | Image Awards | Outstanding Lead Actress in a Drama Series | Diagnosis Murder (1993) |
| 1998 | Daytime Emmy | Daytime Emmy Awards | Outstanding Supporting Actress in a Drama Series | The Young and the Restless (1973) |
| 1997 | Daytime Emmy | Daytime Emmy Awards | Outstanding Supporting Actress in a Drama Series | The Young and the Restless (1973) |
| 1997 | OFTA Television Award | Online Film & Television Association | Best Supporting Actress in a Daytime Serial | The Young and the Restless (1973) |
| 1996 | Daytime Emmy | Daytime Emmy Awards | Outstanding Supporting Actress in a Drama Series | The Young and the Restless (1973) |
| 1996 | Image Award | Image Awards | Outstanding Lead Actress in a Drama Series | Diagnosis Murder (1993) |
| 1995 | Soap Opera Digest Award | Soap Opera Digest Awards | Hottest Female Star | The Young and the Restless (1973) |
| 1992 | Soap Opera Digest Award | Soap Opera Digest Awards | Outstanding Female Newcomer: Daytime | The Young and the Restless (1973) |
Source:
IMDb
,
Wikipedia