Amanda Berry
Amanda Marie Berry was born on 22nd April 1986 and disappeared the day before her 17th birthday. The blonde was one of Ariel Castro's three kidnapping victims, with Michelle Knight and Gina DeJesus also being held captive after being snatched off the streets of Cleveland, Ohio, USA.
All three were held against their will at Ariel's home until 2013, when Amanda and her six-year-old daughter managed to escape and contact the police. Ariel, who was arrested hours later, was eventually charged with three counts of rape and four counts of kidnapping.
As part of a plea bargain, he pleaded guilty to a staggering 937 criminal counts of kidnapping, rape, and aggravated murder and was sentenced to life imprisonment and a further 1,000 years behind bars without the possibility of parole. Just one month into his life sentence, the cowardly kidnapper hung himself with a bedsheet in his prison cell; he was 53 years old at the time of his death.
Amanda's nightmare ordeal began on what appeared to be an ordinary evening. At 8:00 p.m., she called her sister to let her know that she was getting a ride home from her fast food job; this was Ariel's modus operandi, as he would offer his victims rides, drive them back to his home, and lure them inside before taking them to the basement and restraining them.
Initially, the FBI considered Amanda a runaway. A week after her disappearance, her mother received a call from her daughter's number, and an unidentified male told her: "I have Amanda. She's fine and will be coming home in a couple of days."
In 2004, Amanda was featured in an "America's Most Wanted" segment that aired on Fox. At that point, Gina had also gone missing, and both were profiled on "The Montel Williams Show" and "The Oprah Winfrey Show". When an opportunistic "psychic" told Amanda's mother Louwana that her daughter was dead, a devastated Louwana gave away her daughter's computer and took down her photos, but continued to search for her until her tragic death from heart failure in March 2006.
Amanda Berry, who escaped captivity in 2013 more than a decade after she was kidnapped, is partnering with the U.S. Marshals Service to help find missing children and bring them home: https://t.co/pbDepleAq4

— U.S. Marshals Service (@USMarshalsHQ) March 11, 2021
Amanda gave birth to her daughter – who was confirmed to be Ariel's – on Christmas Day 2006. Ariel ordered that Michelle Knight, his first victim, assist in the birth of the child, threatening to kill her if the baby didn't survive. Although Amanda's baby stopped breathing at one point, Michelle successfully resuscitated her; the birth took place in a small inflatable swimming pool.
The three women were held in deplorable conditions, kept in locked bedrooms and forced to use plastic toilets. At most, they were allowed two showers a week and one meal a day, accompanied by long sessions of abuse – physical, sexual, and emotional – and other tortures. However, Ariel occasionally took his and Amanda's daughter out of the house and even had her visit his mother. Ariel already had four children that we know of, and in 2013 he showed one of his adult daughters a picture of Amanda's child, claiming that she had been born from a previous relationship.
Years after Amanda's disappearance, prison inmate Robert Wolford claimed to have information regarding the location of Amanda's body; in January 2013, he was sentenced to four and a half years in prison for making a false report, obstruction of justice, and false alarm, as he had taken police to the West Side of Cleveland and had them conduct a search.
On 6th May 2013, Ariel left the house and forgot to lock the inside door, despite bolting the exterior storm door. Despite realizing this, Amanda thought that Ariel was testing her, as he had previously done so on other occasions, leaving parts of the house unlocked and beating his victims when they tried to escape. However, when Amanda saw neighbors through the screen, she screamed for help. Two neighbors helped her escape by kicking a hole through the bottom of the storm door through which Amanda crawled while carrying her daughter. She then told one of the neighbors, Charles Ramsey, that she and her daughter were being held against their will. Charles took her to another neighbor's house, where she dialed 911.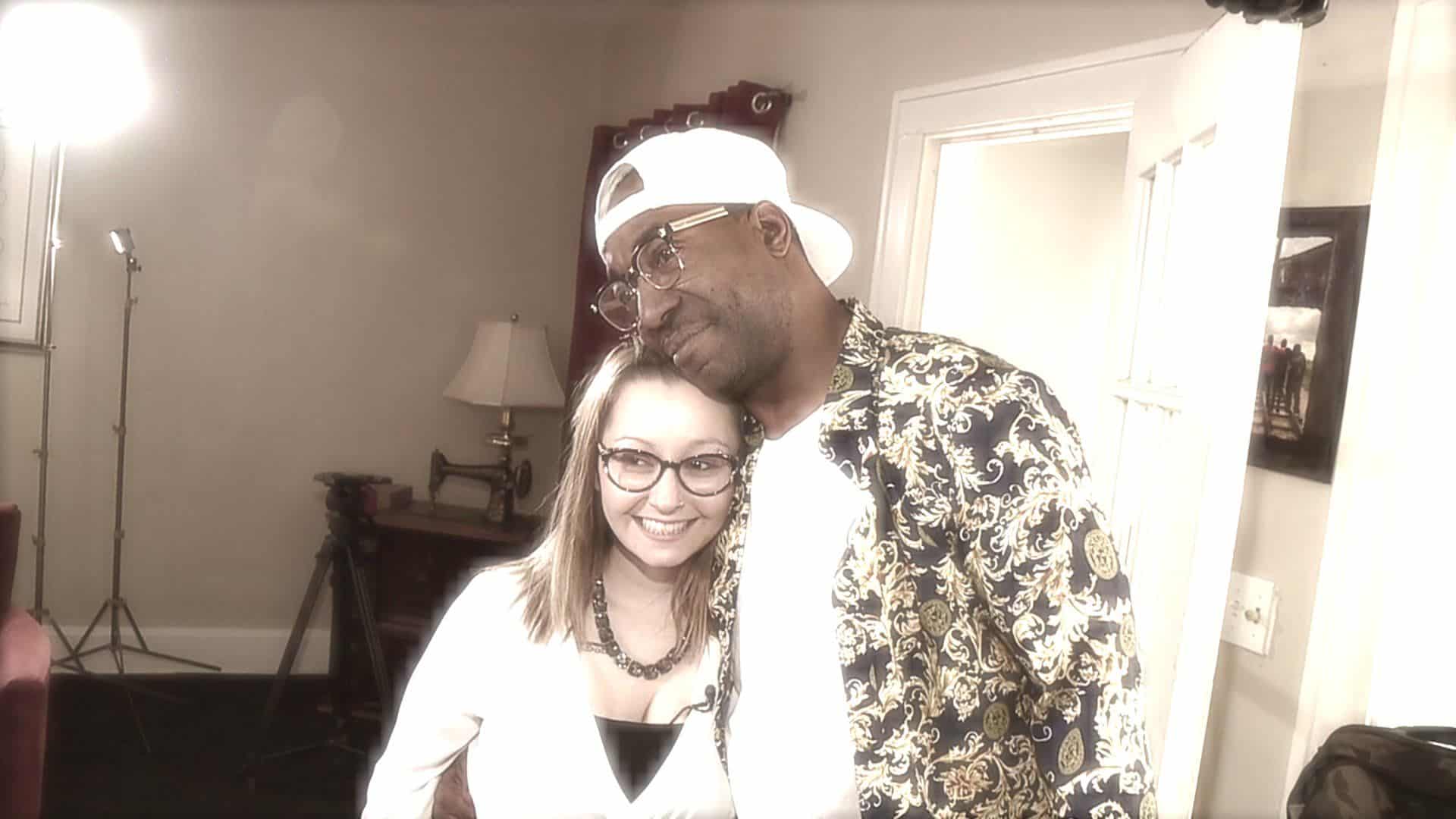 Three police officers entered Ariel's house, rescuing Gina and Michelle in the process. All three women plus the child were taken to a nearby medical center and discharged days later. Meanwhile, Ariel was arrested in a McDonald's parking lot shortly after the rescue took place.
Operation Safety Net
In 2021, Amanda began working with the US. Marshals Service for the Operation Safety Net initiative, which was so successful that it spawned its own permanent squad in northern Ohio after 35 missing and endangered children were located and reunited with their families in just one month. In a rare interview with "Good Morning America", Amanda said: "Hopefully [people] take it more serious, that I am involved. I hope that I'm a beacon of hope for them."
The blonde is also a missing persons advocate for local news station Fox8 in Cleveland, and says that her work in bringing missing children back to their families has helped her find her voice. Despite being scared to leave the house in the aftermath of her rescue, she now considers it a "blessing" to be able to help in any way possible, and credits her mother as one of her inspirations.
"She fought so hard for me while I was gone… I'm just glad that I can be here and continue my mom's work," Amanda poignantly said.
In late September 2023, Cleveland, Ohio was all over the headlines after over 1,000 minors were reported missing in the area. The 20% jump in missing child cases raised alarm, but according to Police Chief Wayne Drummond, 1,020 of the 1,072 children reported missing had already been brought home.
Of the remaining children, some were classified as "habitual runaways", whereas others were believed to have become involved in gang activity. In any case, Amanda and others are doing vital and necessary work to help reunite them with their loved ones.
There's not much information regarding Amanda's current personal life; her daughter has been shielded from public scrutiny for obvious reasons, and is being protected by her strong support system. However, we can tell you that Amanda is 5ft 8in (172cm) tall and still resides in Ohio.