Who is Chris Watts?
Chris Watts is a convicted murderer. who gained notoriety for the brutal killings of his pregnant wife, Shanann Watts, and their two young daughters, Bella and Celeste. The crime took place in Frederick, Colorado USA, in August 2018, and received widespread media coverage. The case garnered significant public interest, and it was the subject of several documentaries and true-crime TV shows that delved into the details of the crime and the investigation.
Here are some facts about Chris Watts and the tragic events.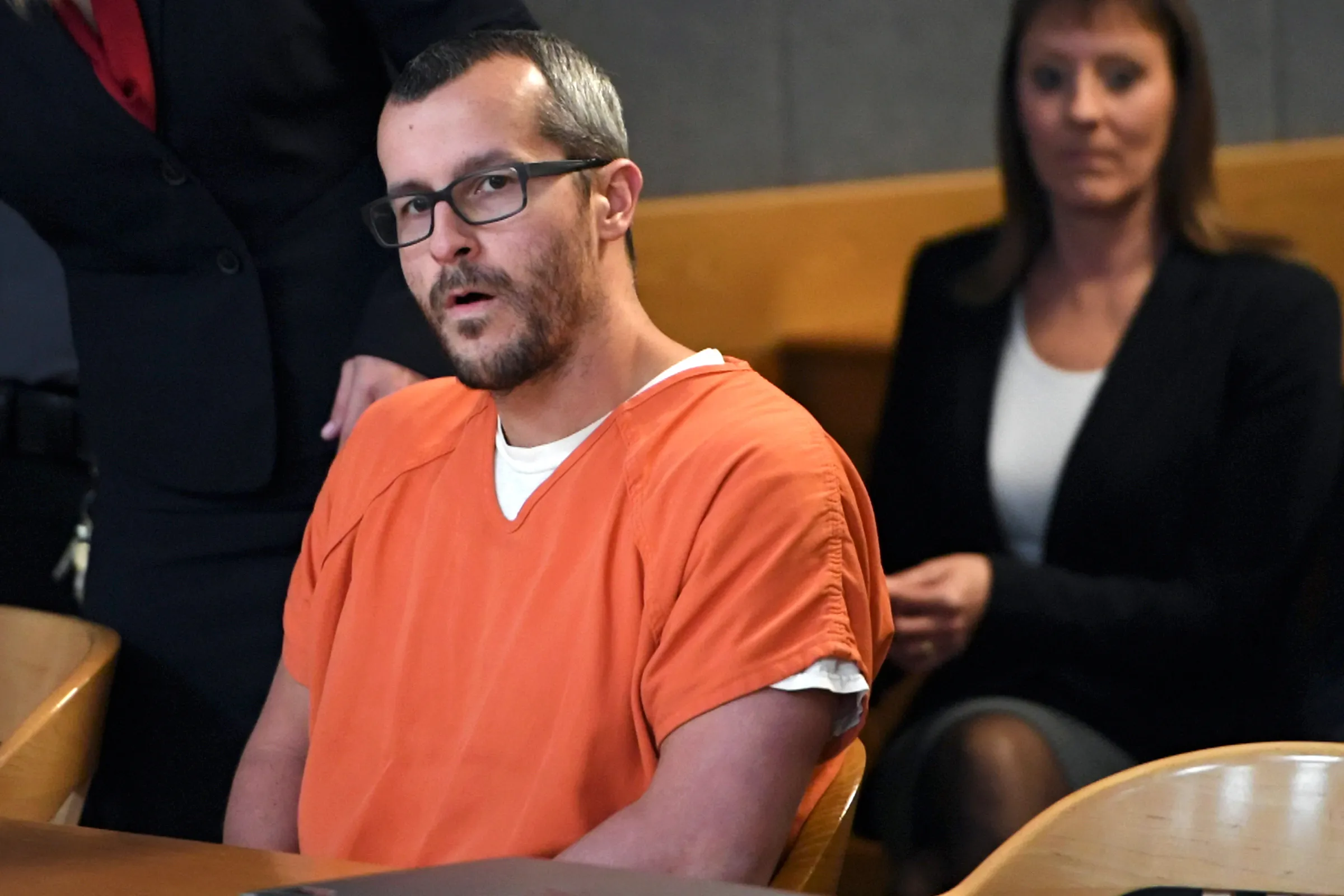 Marriage and Family Life
Christopher Lee 'Chris' Watts was born on 16 May 1985, in Fayetteville, North Carolina USA. He grew up in a relatively normal family environment, with no apparent history of violence or criminal behavior.
Chris Watts married Shanann Rzucek in November 2012, and they had two daughters, Bella Marie Watts born in December 2013), and Celeste Cathryn Watts in July 2015. Shanann was pregnant with their third child, a son, at the time of the murders. The unborn baby boy was supposed to be named Nico.
Chris Watts worked for Anadarko Petroleum as an operator. Shanann Watts was involved in direct sales and promoted products for a company called Thrive.
What happened?
On 13 August 2018, Shanann Watts and her two daughters were reported missing. by Shanann's friend, Nickole Utoft Atkinson, with whom Shanann worked.
Nickole became concerned when Shanann missed a scheduled appointment with her gynecologist, and didn't answer Nickole's text messages. Since Shanann missed a business meeting, which she would never do before, Nickole went to the house where the Watts lived, and after knocks and doorbells went unanswered, Nickole called Chris and reported missing her friend, Shanann, to the Frederick Police Department.
Chris Watts initially pleaded for their safe return, and gave media interviews expressing concern. He let police search his house, and the officers found Shanann's purse, her keys, and children's medicine. Shanann's phone was found between couch cushions, and her car was still in the garage.
Chris's face when he was told they were bringing sniffer dogs in to pick up scents and they wanted to collect dna evidence for shanann and the girls.#Wanttogetawaysnickers#howcouldyou#chriswattsmonster

Posted by Chris Watts Monster inside on Monday, January 18, 2021
The Colorado Bureau of Investigation (CBI) and Federal Bureau of Investigation (FBI) joined the investigation on 14 August 2018. Initially, Chris claimed that he had no idea where his wife and daughters might be, saying that he hasn't seen Shanann since 5:15 AM on 13 August 2018.
Two days later, on 15 August 2018, after failing a lie detector test, Chris Watts confessed to murdering his wife, Shanann, and has admitted to disposing of the bodies of their daughters, Bella and Celeste, at his workplace. According to Chris, Shanann returned from a business trip to Arizona, and Chris claimed to have killed her in a fit of rage after she allegedly strangled their daughters. This initial claim was later proven to be false.
Tragic family murder
Chris Watts, through his letters from prison to Cherlyn Cadle, a true crime author, described what happened in the early hours of 13 August 2018. According to his letters, obtained by Daily Mail, Chris first entered the room of the eldest girl, Bella, and then to Celeste's room, and used a pillow from their bed to suffocate, supposedly kill them.
Then, he went to his and Shanann's bedroom, where they began arguing, and Chris strangled Shanann. Shanann passed away, but the girls revived and entered their parents' room. Chris wrote in his letter that he wasn't sure how girls woke back up, but they looked like they had been through trauma, having bruised eyes.
The girls asked what is wrong with their mother, and Chris told them that she isn't feeling well and that she must be taken to hospital. He wrapped Shanann's body in a sheet and dragged it downstairs.
Chris put Shanann's body into his truck, and the girls came with them. Chris drove to his workplace, and there he smothered Belle and Celeste with a blanket. The bodies of the girls were found submerged in oil tanks, and Shanann Watts was buried nearby in a shallow grave.
The bodies of Bella and Celeste were forced through a hole at the top of two different oil tanks, which had an 8ins (20cm) diameter lid. The medical report said that 'Bella had scratches on her left buttock from being pushed through this hole'. On the rim of one of these openings, a tuft of blond hair was discovered.
Their bodies were found on 16 August 2018. Shannan and her daughters were buried at Bethesda Cemetery, in Shanann's hometown, Aberdeen, North Carolina, on 1 September 2018.
Plea Deal and Sentencing, Motive
In November 2018, Chris Watts pleaded guilty to multiple charges, including first-degree murder, tampering with deceased bodies, and the unlawful termination of a pregnancy. As part of a plea agreement, he was sentenced to five life sentences without the possibility of parole.
Chris said that a fit of rage drove him to murder Shanann and his girls so that he could be with his lover, Nichol Kessinger. She was his co-worker, and they'd begun their affair sometime in July 2018. According to Nichol, Chris told her that he was in the process of separating from Shanann, and Nichol didn't know that they were expecting their third child.
Shanann's friends later stated that Shanann knew that Chris wanted a divorce, but they assumed that she didn't know about his and Nichol's affair.
Where is Chris Watts now?
As of August 2023, Chris is serving his prison sentence at the Dodge Correctional Institution, a maximum-security prison in Waupun, Wisconsin. Chris initially served his sentence in a Colorado prison, but allegedly was in danger due to widespread interest in his case.
Chris spends 23 hours of his day in lockdown. He only leaves his cell to exercise or take a shower for one hour a day. All that Chris is allowed to have in his cell is a Bible and photos of his family. Chris told investigators that he talks to Shanann, Celeste, and Bella's photographs every night. He also said that while in prison he'd found religion.