Who is Eduardo Capetillo?
Mexican actor and singer Eduardo Capetillo Vasquez was born in Mexico City, on 13 April 1970, making his zodiac sign Aries. He has 24 acting credits, and is perhaps best known for starring as Horacio Acosta in 105 episodes of the romantic series "Soy tu Duena", which also starred Lucero and Gabriela Spanic, and was created by Ines Rodena; it follows Valentina who's been left by her fiancé at the altar, and has now become her city's villain.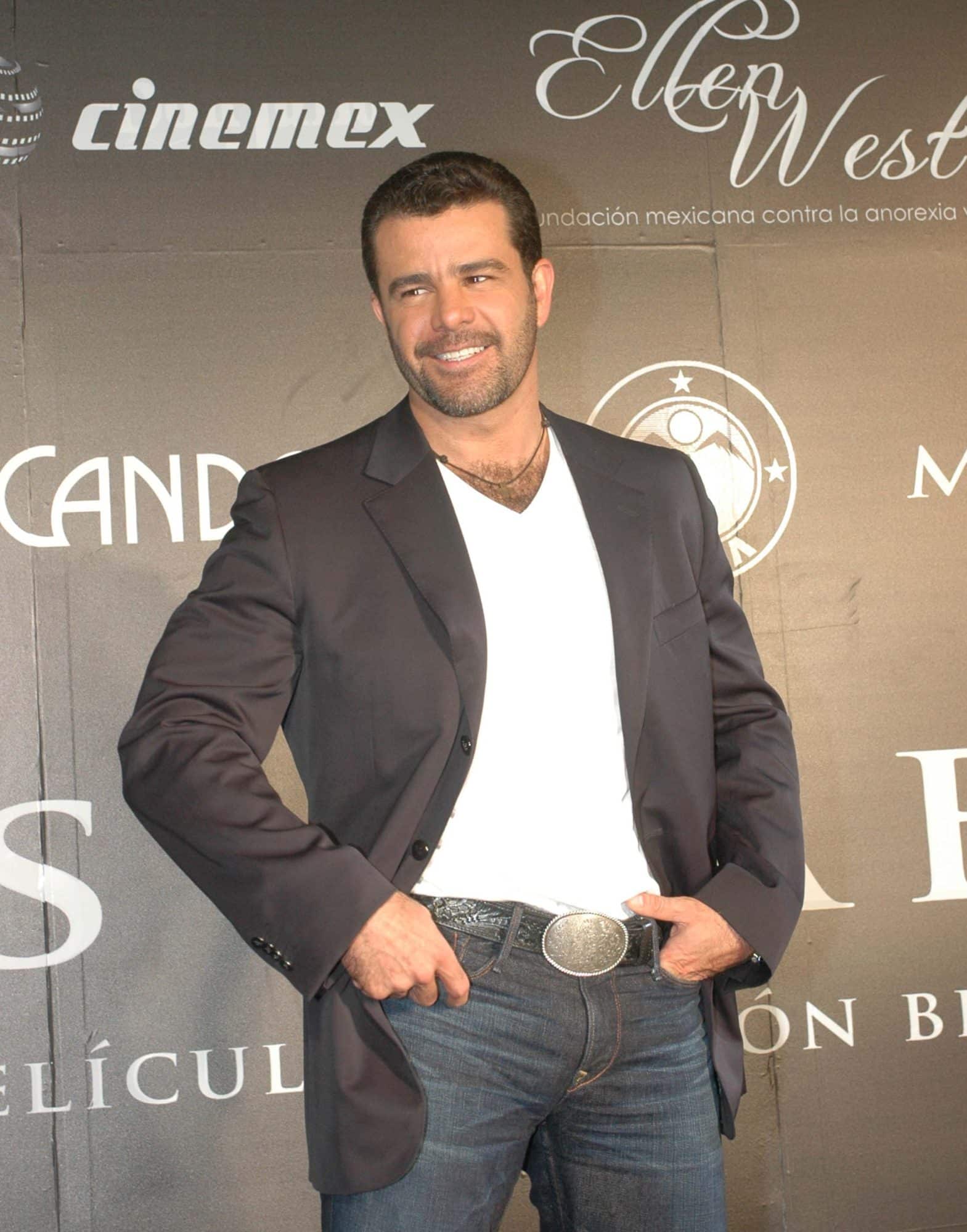 Education and early life
Eduardo was raised alongside his sister and three brothers in Mexico City, by their mother Maria del Carmen Vazquez Alcaide and father Manuel Capetillo; not many details have been shared about Eduardo's family, because he respects their privacy, but it's known that the Capetillo family have been bullfighters for many generations.
Eduardo became interested in acting while still attending a local elementary school, and he was 15 when he made his debut film appearance, portraying Tony in the popular 1985 horror thriller "Cemetery of Terror", which starred Hugo Stiglitz and Jose Gomez Parcero, and was written and directed by Ruben Galindon Jr. It follows a group of medical students who've stolen the corpse of a serial killer on Halloween and have now raised him from the dead, and the movie won two of its four award nominations. The following year saw Eduardo make his TV series debut, playing Roman Garatuza in all 90 episodes of the drama "Martin Garatuza".
He was passionate about both acting and playing soccer while attending a local high school in Mexico City; Eduardo matriculated in 1988 and then focused on acting rather than to go after a college degree.
Roles in movies
Eduardo's appeared in only three movies, including "Cemetery of Terror".
In 1987, he played Espectro in the horror musical comedy "Noche de Terrock y Brujas", which starred Alaska and Erika Buenfil, and was directed by Luis de Llano; it follows a serial killer as he's killing off a group of friends one by one.
In 1992, he portrayed the lead character Eduardo 'Lalo' Montenegro in the musical drama "Mas Que Alcanzar Una Estrella", which also starred Bibi Gaytan and Mariana Garza, and was directed by Juan Antonio de la Riva. It follows a car mechanic who's dreaming of becoming a famous singer, while the renowned singer Lisa is now helping him succeed.
Roles in TV series
In 1989, Eduardo played Victor in 75 episodes of the drama "Morir Para Vivir", and the following year saw him star as Eduardo Casablanca in all 160 episodes of the romantic musical "Alcanzar Una Estrella", which also starred Mariana Gara and Enrique Lizalde, and follows Lorena who's in love with famous actor and singer Eduardo Casablanca.
The year 1992 saw Eduardo star in all 100 episodes of the romantic drama "Baila Conmigo", and in 1994 he played the lead character Sergio Santibanez in all 149 episodes of the romantic drama "Marimar", which also starred Thalia and Tasos Kostis; the series follows Sergio and Marimar who are in love. Eduardo had only two TV series roles in the remainder of the '90s, starring in the 1996 musical "Cancion de Amor" and the 1999 romantic drama "Camila".
He portrayed one of the lead characters Emiliano Leal in the 2002 family drama "¡Vivan los Niños!", which also starred Erik Corona and Andrea Legarreta, and follows a group of children attending an elementary school. In 2005 and 2006, Eduardo starred as Rodolfo Alcocer in all 100 episodes of the romantic drama "Peregrina", which also starred Africa Zavala and Helen Rojo, and follows a wealthy man who's fallen in love with a poor woman. The remainder of the 2000s saw Eduardo appear in the family action "Fuego en la Sangre", the romantic drama "In the Name of Love", and the romantic drama "Pecadora".
In 2012 and 2013, he starred as Roberto Monteaguado in all 130 episodes of the romantic drama "La Otra Cara del Alma, which also starred Rodrigo Brand and Gabriela Spanic, and follows the life of poor girl Alma.
Eduardo's since appeared in only three TV series, playing a supporting character in the 2018 episode "Emma, Cancion de Cuna" of the action adventure mini-series "Heredadas", Ricardo Urzua in 39 episodes of the 2022 drama "High Heat", and Armando Gomez in the 2023 episode "Una Lata de Atun" of the biographical drama "Gloria Trevi: Ellas Soy Yo".
Other credits
Eduardo produced the 2021 family movie "Biby y Eduardo, el Reality".
Some of his recent talk-show appearances have been in "Otro Rollo Con: Adal Ramones", "Don Francisco Presenta" and "La Academia".
Love life and wife
Eduardo's not that open when it comes to speaking about his love life in public, but we do know that he's been married for nearly three decades now, and that he and his wife have five children together.
On 5 July 1994, Eduardo exchanged vows with Mexican actress Bibi Gaytan; she has nine acting credits, and is perhaps still known best for starring as Camila Flores in the 1999 romantic series "Camila". She gave birth to their son Eduardo on 17 August 1994, and their daughter Paula followed in 1997; Bibi gave birth to their second daughter Alejandra in 1999, and their twin sons Daniel and Manuel Capetillo followed on 20 June 2014.
There are no other women whom Eduardo's perhaps been with, that we know about; he's married to Bibi Gaytan as of August 2023, and they have five children together.
Interesting facts and hobbies
Eduardo's father and half-brothers are all bullfighters, but this hasn't stopped the famous actor from hating bullfighting.
He became more interested in singing after winning second place with his song "Mi Grupo toca Rock" at the festival Juguemos a Cantar, and he joined the no longer active Mexican pop music group Timbiriche in 1986. They went on to release several albums, including "Timbiriche VI", "VII" and "VIII", but Eduardo left them in 1989 to focus on his solo career; he's since released a couple of albums, including "Dame Una Noche" and "Piel Ajena".
More than a million people are following Eduardo on Instagram today, and he's posted over 100 pictures and videos onto the network, with many of these showing him spending time with his wife and their children.
One of Eduardo's favorite Mexican actors is Gael Garcia Bernal, and some of his favorite movies include "Amores Perros", "The Motorcycle Diaries" and "Y tu Mama Tambien".
Height, eyes and wealth
Eduardo's age is 53. He has brown eyes and hair, is 5ft 9ins (1.75m) tall, and weighs around 155lbs (71kgs).
Eduardo's net worth's been estimated at over $1 million, as of August 2023.