Jadyn Wong is a Canadian TV and film actress, who is possibly best known for her portrayal of Happy Quinn in the CBC TV series "Scorpion."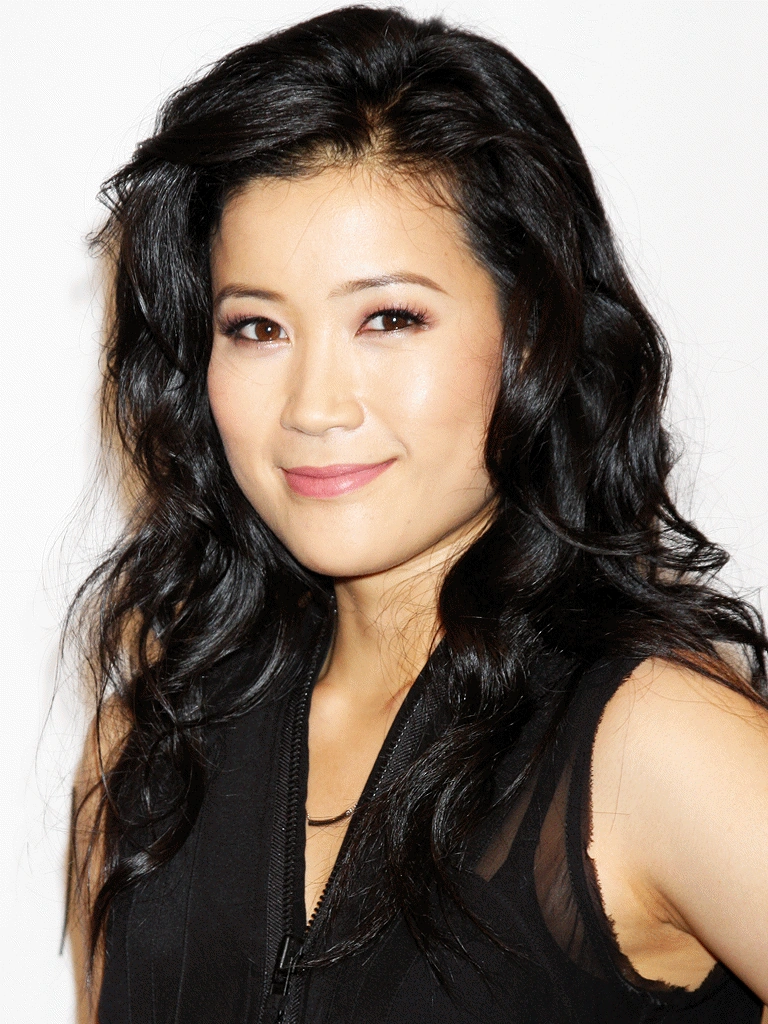 Age, Early Life, and Education Background
Jadyn was born Kristianna Jesse Wong under the Taurus zodiac sign on 11 May 1985, in Medicine Hat, Alberta, and is 38 years old as of 2023. She has not revealed the names of her parents, who are restauranters originally from Hong Kong; Wong was raised the only child in her family.
Wong was very shy when in her early teens, and to overcome her shyness, her parents enrolled her in a drama program when she was in junior high school. She was later educated at Medicine Hat High School, and thereafter matriculated to the University of Calgary's Haskayne School of Business – Wong dropped out to pursue an acting career. She later relocated to Vancouver, where she enrolled at the University of British Columbia and eventually graduated with a bachelor's degree in Commerce.
Hobbies and Interests
Wong developed an interest in acting as a teenager, and signed with a local talent agency when she was in college. It's reported that she used to sneak into auditions for the school's (the University of Calgary) theater department but was barred from getting a role after the directors discovered that she wasn't a theater major. Nonetheless, the business student had passed the first round on numerous occasions, and so had the opportunity to interact with directors and other talented actors, who encouraged her to pursue acting.
She is physically active; she began training in karate when she was a child. Wong holds a black belt in the Japanese martial arts.
Wong has tried her hand at music and is a certified classical pianist.
She is a very sociable person who loves attending Comic-Cons to interact with her fans.
The "Scorpion" starlet is keen on traveling and often splits her time between Los Angeles and Toronto. She has toured numerous US states and other international destinations, both for work and leisure.
Although she's appeared in a few science fiction films such as "Space Buddies" and "Debug," Wong revealed during an interview that she's not a sci-fi fan, and hasn't watched any of the acclaimed "Star Wars" or "Star Trek" movies.
'Scorpion' Actress Jadyn Wong Joins 'Needle In A Timestack'; Raymond J. Barry Cast In 'Made In Chinatown' https://t.co/2LIvtN8zl4 pic.twitter.com/Ml79dtclih

— Deadline Hollywood (@DEADLINE) June 23, 2018
TV Appearances
Wong's first major audition was for the role of Ghee Moon in the Walter Hill-directed Western TV miniseries "Broken Trail" – she hoped to audition in Cantonese, but was required to learn Mandarin for the role. Wong was luckily handpicked by the Oscar Award-winning actor, Robert Duvall, from hundreds of actresses who had auditioned for the role across North America. "Broken Trail" was a critically acclaimed TV miniseries – It won a Primetime Emmy Award and was nominated for various other awards, including the Golden Globe. In 2010, Wong appeared in two episodes of the sci-fi drama "Caprica."
In 2011, she appeared in three series, including the CBS comedy-drama "Being Erica," in which she portrayed Rachel in six episodes, sharing the screen with the likes of Erin Karpluk, Michael Riley and Reagan Pasternak.
2014 was one of the busiest years for Wong; she appeared in single episodes of three TV series, including the Canadian supernatural drama "Lost Girl." In the same year, she landed her career-defining role of Happy Quinn, a skeptical yet very talented mechanical engineer with an impressive IQ of 184, who excels at inventing and creating things and uses her knowledge to help her team solve numerous complex problems, in Nick Santora's action drama "Scorpion," which aired on CBS; it follows the life of the genius, Walter O'Brien (who has an IQ of 197), as he creates a network of international super-geniuses to protect the modern world against complex threats. Wong stars alongside Elyes Gabel, Katherine McPhee, Ari Stidham and Eddie Kaye Thomas; she appeared in 93 episodes from 2014-2018.
Film Appearances
Wong has appeared in seven films as of October 2023. She made her debut in the 2009 American sci-fi comedy "Space Buddies," in the minor role of a Chinese Reporter; the film starred the likes of Nolan Gould, Bill Fagerbakke and Jason Earles. In 2012, she made another brief appearance in the drama "Cosmopolis," which was based on the 2003 self-titled novel by Don DeLillo. It starred Robert Pattinson, Sarah Gadon, Kevin Durand, and Paul Giamatti. 2014 saw Wong appear in two films including the David Hewlett-written and directed Canadian sci-fi horror "Debug," in which she starred as a computer programmer named Diondra. Diondra is one of the programmers tasked with dealing with a defective and hostile artificial intelligence (AI) on a spaceship.
Jadyn's next appearances were in the 2016 Mexican romantic comedy-drama "You're Killing Me Susana" and the 2021 romantic sci-fi, Needle in a Timestack."
Social Media Presence
Jadyn is active on Instagram (@jadynjwong) with almost 100,000 followers. She joined Twitter (@JadynJWong) in November 2012, and has garnered around 34,000 followers as of late 2023. She uses her social media platforms to endorse brands, as well as update her followers about her career and upcoming projects and events.
Personal Life
Wong is very secretive about her love life, and hasn't introduced anyone as her lover. It's rumored that the Medicine Hat native was once in a romantic relationship with the American actor Eddie Kaye Thomas, who rose to stardom for his portrayal of Paul Finch in the sex comedy film series "American Pie." The duo met during the shooting of the TV series "Scorpion," in which they played love interests. Wong is unmarried, and without children as of late 2023. She's a Buddhist.
Pregnancy Rumor
Jadyn sparked a pregnancy rumor when she played an expectant character in the series "Scorpion." She fueled the rumors by posting suggestive messages and photos on her social media platforms. – it took her fans several months before they realized that she was joking about her pregnancy.
Height, Weight, and Physical Appearance
Wong is of Hong Kong Canadian ethnicity, and has a pair of dark brown eyes and black hair. She is slim, weighs approximately 120lbs (54kgs), and her height is 5ft 3ins (1.60m).
Net Worth
Wong's main source of income is her acting career. She's carved a niche for herself in the showbiz industry, and accumulated a decent net worth. She's worth approximately $1 million, as of 2023.