• Kiele Sanchez is a 41-year-old American television and film actress
• Born in Chicago, Illinois, USA, under the air sign of Libra
• Her character from "Lost", Nikki Fernandez, is still passionately hated by fans many years after the show was discontinued
• She is married to actor Zach Gilford, they have a daughter and a son who was stillborn
• Her net worth is estimated at $500,000
 
Who is Kiele Sanchez?
Born in Chicago, Illinois, USA, under the air sign of Libra on 13 October 1977, Kiele Michelle Sanchez is a 41-year-old American television and film actress. She is best known for her time playing Callie Cargill in "The Glades", as the romantic interest of Jim Longworth (Matt Passmore). Before this endeavor, she was Anne Sorelli in "Related". Her character from "Lost", Nikki Fernandez, is still passionately hated by fans many years after the show was discontinued. We also can't forget her stellar run as Lisa Prince in "Kingdom".
Throughout the years, Kiele distinguished herself as one of the most versatile actresses, mainly earning her reputation through recurring roles in critically acclaimed shows spanning a multitude of genres. While she's never landed a lead part in a blockbuster movie, Sanchez has actually accomplished astonishing things for someone who was initially crippled by stage fright.
Early Life and Education: Growing Up in the Windy City
Kiele was raised with four siblings in her birthplace, in a family of mixed heritage with Puerto Rican, French and Polish roots.
Oscar Sanchez, her father, was a racetrack jockey agent, who emigrated from Puerto Rico as a young man; there is no conclusive information about her mother's name or profession. In a strange way, her dad's job helped her develop an interest in acting. 'My father was an agent, and I used to listen to him persuading racetrack officials and jockeys all the time', recalls Sanchez. 'Watching him putting on an act to accomplish something made me realize there is more to acting than just entertainment.' As for her education, Kiele matriculated in 1995 from Glenbard North High School in Carol Stream, Illinois.
It was around this time that she had her first real acting experience, as she took on a role in a production of "The Grapes of Wrath", based around the critically acclaimed book by Nobel laureate John Steinbeck. Unbeknown to most, Kiele was struggling with stage fright at this time, but stepping onto the stage helped her realize that any negative feelings were just a product of her own mind.
Career Beginnings: Discovered During a Contest and First Experiences in Show Business
After graduating from high school, Sanchez decided that she wanted to give acting a shot. While her parents and the rest of her family wanted her to enroll at a college, she just didn't feel that it was the right direction for her to choose.
'I know education is important, but I really felt like I could do this', she said. 'Sure, there are a lot of people who make a mistake and never make it, but I did and I'm glad I went for it.' She took acting classes to perfect her craft, and in 2000 she saw an ad for an audition – apparently MTV was looking for young talent to bolster the ranks of their hit show, "Wanna Be a VJ". While she made it to the top five, this audition was a blessing in disguise. An agent saw her when segments when the tryouts were aired on MTV and called her, seeking to become her representative. Kiele's official debut was in James Fotopoulos' "Migrating Form", a controversial and explicit drama.
She would then go on to appear in "Live Girls", "The Kiss", "Rennie's Landing" and "Class Warfare", but her big break was yet to come.
Making Strides: That Was Then, Married to the Kellys, Related, Lost and More
In 2001 Kiele relocated to Los Angeles, California, to find more work opportunities. The move paid off almost instantly, as she was cast as Claudia Wills-Glass in "That Was Then", a short-lived drama series that still eventually reached cult status amongst fans. After "Young MacGyver" and "Stuck on You", she had another recurring role in "Married to the Kellys", in which she played Susan Kelly, one of the main characters.
Both fans and critics consider this to be Sanchez's breakthrough role, as she received nationwide attention for her contributions to this critically acclaimed, but short-lived comedy.
In 2005 she made yet another splash in the world of show business, when she was picked to play Anne Sorelli, a loud but lovable Italian girl, in "Related". Appearing in all 19 episodes of the series, she was instrumental in several plotlines, such as her romances with Zach and Danny. This helped her land the part of Nikki Fernandez in "Lost". Appearing in one of the most popular shows of the past decade certainly boosted her resume and prepared her for future endeavors.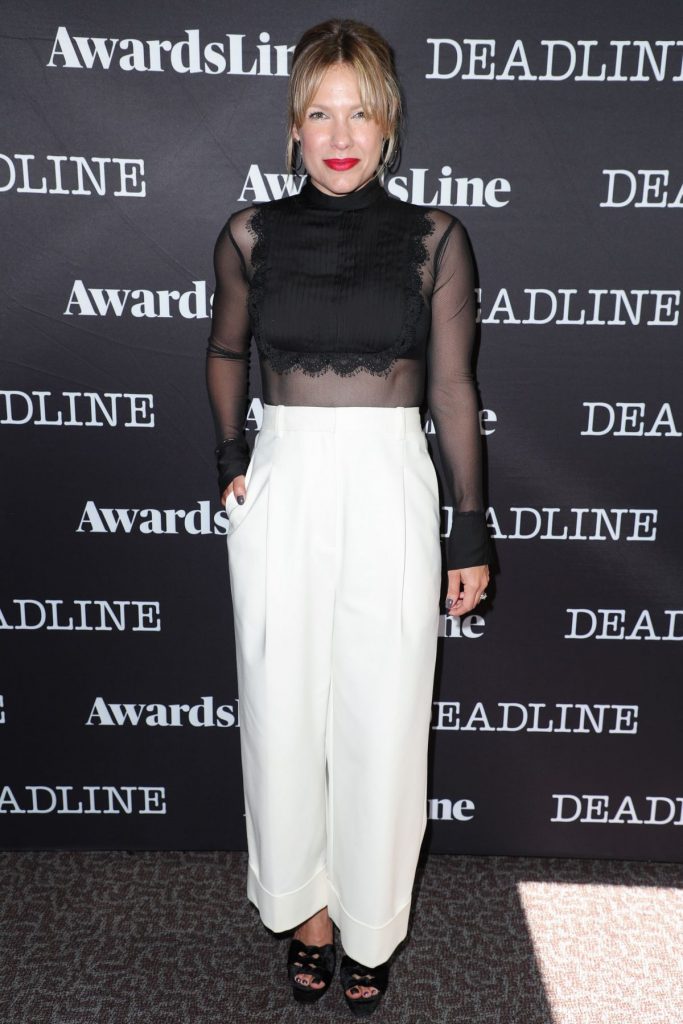 Roles in "Football Wives" and "Mr. Magorium's Wonder Emporium" were also notable achievements for her.
A True Star: Samantha Who?, The Glades, Kingdom and More
2007 saw her appear in four episodes of "Samantha Who?", next to Christina Applegate, which further raised her reputation, and lead to roles in "A Perfect Getaway", "Redemption Road", "30 Days of Night: Dark Days" and "Burn Notice: The Fall of Sam Axe". In 2010 she was cast as Callie Cargill in  "The Glades", who helped a Chicago detective get acquainted with his new home – Florida. She was featured in 49 episodes, and was an integral part of the show, often helping Jim crack cases, and mesmerizing him with her looks and pizzaz.
Afterwards, we could see Kiele in "Kingdom", in which she excelled as Lisa Prince. Since then, she has taken it easy, with her only recent credits being in "Drunk History", "Benji" and "The Lost Boys". Recently, she stated that she has a few projects planned, so it looks like we can expect a big 2020 from her.
Personal Life: Is Kiele Sanchez Married? Does She Have Any Children?
Kiele Sanchez is married to actor Zach Gilford. He popped the question in December 2011, before marrying her on 29 December 2012 in a picturesque ceremony held in the company of family and friends. In August 2015, the couple announced that they were expecting a boy, but who was stillborn; they named the deceased child Winter.
For reals. But he's fake napping!! https://t.co/jTBTroDWGR

— Kiele Sanchez (@TheKieleSanchez) October 15, 2016
On 29 November 2017, Zach and Kiele were able to expand their family with the help of a surrogate mother, and a healthy baby girl named Zeppelin Adele Gilford was born. While the name is strange, the Gilfords stated that they simply loved it and don't care what others think. Adele was added in honor of Zach's grandmother. This is Kiele's second marriage, as she was with Zach Helm, a screenwriter and director before her current beau. They married in 2001, but ultimately split up in 2008. She must have a thing for the name Zach!
Body Measurements: How Tall is Kiele Sanchez?
Kiele Sanchez is 5ft 2in (157cm) tall, but her weight and other measurements are unknown.
Net Worth: How Rich is Kiele Sanchez?
Have you wondered how affluent this famous actress really is? According to authoritative sources, Kiele Sanchez has a net worth of approximately $500,000, as of late-2019, accumulated by working hard and taking on the right roles. Given that she's still active, it's safe to say that her net worth will increase in the near future.
Social Media Presence
It doesn't appear as though Kiele is at all preoccupied with maintaining her involvement in the trend to utilise social media, seeing as her presence on social networks is all but ubiquitous at the moment. She only has a Twitter account, which is followed by 11,000 fans.