Who is Georgie Henley?
Georgie is a British actress, perhaps best known for her portrayal of Lucy Pevensie in the film adaptations of C.S. Lewis's "The Chronicles of Narnia" series, in addition to several other projects on which she's worked so far.
Where is Lucy from Narnia now?
Georgie is still active, and recently, Georgie took on the role of Pensy in the television series "The Diplomat" (2023). The show follows Laura Simmonds and her colleague Alba Ortiz, Consuls based in Barcelona, as they navigate challenges to safeguard British nationals in the Catalan city. The series, created by Debora Cahn, features a cast including Keri Russell, Rufus Sewell, David Gyasi as well as Georgie Henley in this ongoing story of international crises, personal struggles, and diplomatic responsibilities.
Wiki: Age, Childhood, and Education
Georgina Helen Henley was born on 9 July 1995, in Ilkley, West Yorkshire, England, the youngest daughter of Mike Henley and his wife, Helen. Georgie attended Moorfield School for Girls, and later enrolled at Bradford Grammar School.
Georgie's love for acting appeared early, as she joined the local drama group "Upstagers". Her involvement in stage productions such as "Babushka: A Christmas Story" and "The Pied Piper" helped lay the foundation for her acting career.
Career Beginnings and Instant Success
Georgie Henley got the part of Lucy Pevensie in "The Chronicles of Narnia: The Lion, the Witch, and the Wardrobe" through a casting process. The casting director, Pippa Hall, visited Georgie's town in search of child actors for the Pevensie roles, and after just one audition, Hall recognized Georgie's suitability for the role of Lucy. Despite 18 months of auditioning involving thousands of girls, Georgie was selected for the role of Lucy Pevensie, marking her movie debut.
The film proved to be a massive hit at the box office, grossing hundreds of millions of dollars worldwide. Georgie's portrayal of Lucy Pevensie was widely acclaimed, earning her recognition and praise from both critics and audiences alike; the movie's immense popularity propelled Georgie to stardom virtually overnight. Her role as Lucy Pevensie not only introduced her to a global audience but also established her as a promising young actress in the industry.
Georgie's co-stars in the film included William Moseley as Peter Pevensie, Anna Popplewell as Susan Pevensie, and Skandar Keynes as Edmund Pevensie. Together, this ensemble portrayed the four siblings who discovered the magical land of Narnia.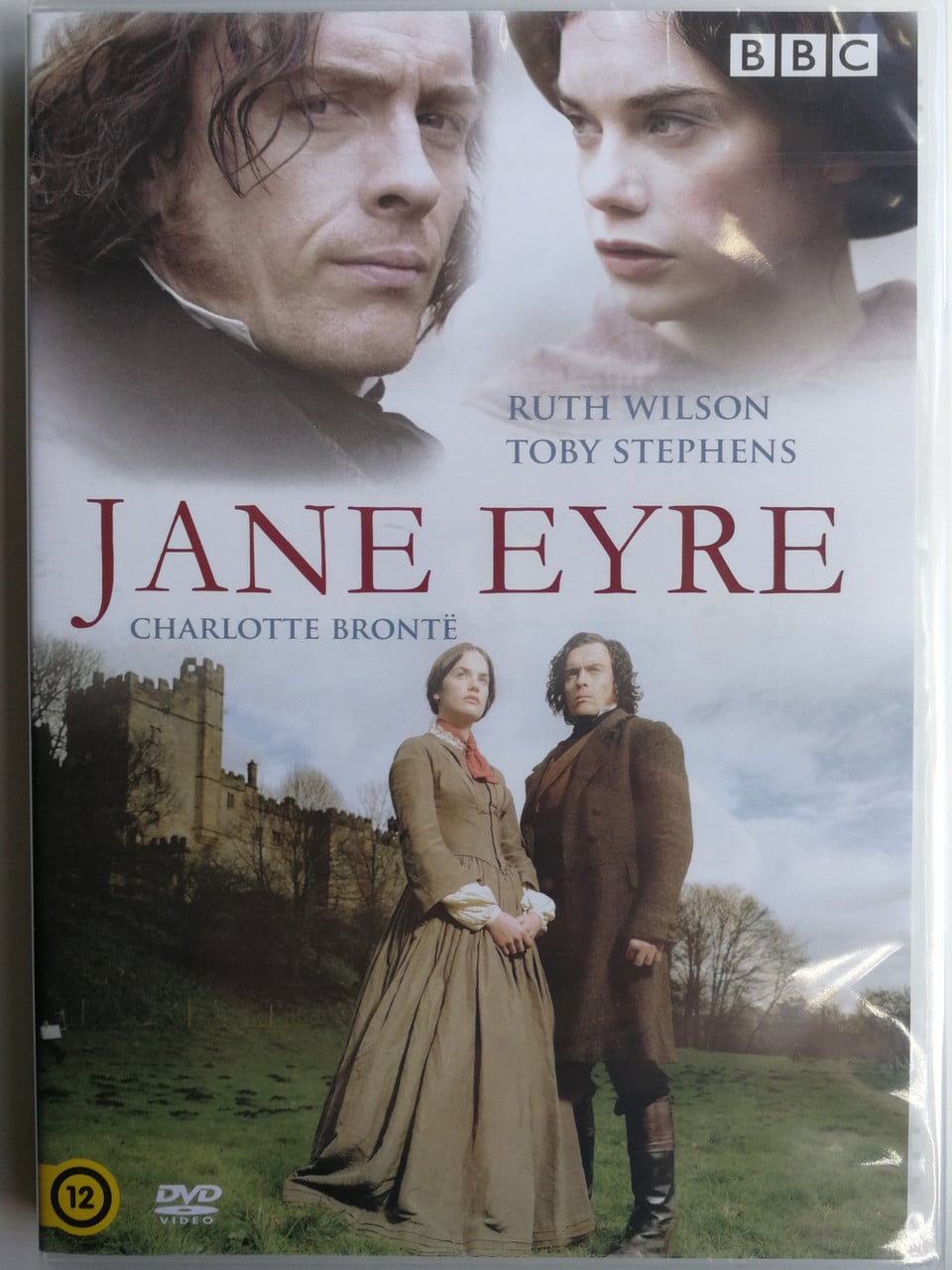 In the 2006 television mini-series adaptation of "Jane Eyre", Georgie played the role of Young Jane Eyre. The main stars of the mini-series included Ruth Wilson as the adult Jane Eyre, and Toby Stephens as Mr. Rochester. The mini-series follows Jane Eyre's life, from her difficult upbringing to her experiences as a governess at Thornfield Hall, where she forms a complex relationship with Mr. Rochester. Henley's role depicted Jane's earlier years in this classic tale of love and challenges.
Continued Success
Henley continued her role as Lucy Pevensie in two sequels of "The Chronicles of Narnia" film series; in "The Chronicles of Narnia: Prince Caspian" (2008), she starred alongside William Moseley, Anna Popplewell, and Ben Barnes, following the Pevensie siblings as they return to Narnia, only to find the land vastly changed and oppressed under King Miraz's rule. Joining forces with Prince Caspian, they embark on a quest to restore Narnia's true heir to the throne.
Georgie Henley's journey as Lucy Pevensie continued in "The Chronicles of Narnia: The Voyage of the Dawn Treader" (2010), alongside Skandar Keynes as Edmund Pevensie and Ben Barnes as Prince Caspian. In this installment, Lucy, Edmund and their cousin Eustace set sail on the ship "Dawn Treader", journeying through mystical islands to confront personal challenges and collect magical artifacts. The film explores themes of self-discovery, courage and friendship as they strive to save Narnia from darkness.
After these notable performances, Georgie ventured into other film roles, showcasing her talent further. In "Perfect Sisters" (2014), Henley portrayed Beth Anderson alongside stars Abigail Breslin and Mira Sorvino. Based on a true story, the film follows two sisters who plot to murder their alcoholic mother.
Continuing her career, Henley took on the role of Mary Warren in "The Sisterhood of Night" (2015), sharing the screen with Kara Hayward and Willa Cuthrell-Tuttleman. The movie revolves around a group of teenage girls who form a secret society, using social media to spread rumors and confessions.
Next, Georgie took on the role of Natalie in the film "All Access", starring alongside Jo Hartley, Nigel Lindsay, Ella Purnell and Jordan Stephens in this coming-of-age story. The film revolves around an unconventional group of teenagers, including Natalie, who are yearning for an escape from their troubled lives and dysfunctional families.
From 2019 to 2020, Georgie Henley played the main role of Margaret "Meg" Tudor in the television series "The Spanish Princess". Alongside Henley, the show's main stars included Charlotte Hope as Catherine of Aragon and Angus Imrie as Prince Arthur. The series delves into the life of Catherine of Aragon and her marriage to King Henry VIII.
Health Scare
In 2013, Georgie Henley faced a harrowing health ordeal during her sixth week at Cambridge University. She contracted a severe infection, described by her as a "rare and punishing infection", which posed a grave threat to her life and wreaked havoc on her body; known as necrotizing fasciitis, it can develop rapidly from an infected wound, and requires immediate medical intervention.
To combat the dire situation and prevent the potential amputation of her left hand and arm, Henley underwent a series of intense medical procedures, including grueling invasive surgeries, and later, extensive reconstructive surgeries, involving skin grafts. The process left her with visible scars, a testament to the challenges she faced during her recovery.
Henley expressed her gratitude for the exceptional care she received at Addenbrooke's Hospita, Cambridge, and acknowledged the long and arduous journey to healing, both physically and mentally. While she'd previously been open about her scars in her personal life, she chose to reveal them professionally nine years later in an Instagram post.
She addressed the often rigid standards of aesthetic "perfection" in the entertainment industry, expressing her initial concerns that her scars might hinder her career prospects but asserting that her scars are not something to be ashamed of, and do not diminish her capacity as an actor. She proudly declared her identity as a person with visible scars in an industry that often emphasizes a narrow definition of beauty.
Net Worth
According to authoritative sources, Georgie's net worth is estimated at $6 million, as of mid-2023.
Personal Life, Dating, Single, Married?
Georgie has always kept her personal life away from the limelight. As a result, there is no reliable information on her relationships. She has even been rumored to be lesbian, due to her secrecy and support for the LGBTQ+ community. However, the Narnia star hasn't shared any information.
Appearance and Body Measurements
Georgie Henley has dark brown hair, and has blue eyes. She stands at a height of 5ft 4ins (1.63m), weighs approximately 125lbs (57kgs) with vital statistics of 35-29-36.