Who is Michael Tucci?
In the world of entertainment, there exist actors who, through their remarkable talent and dedication, leave an indelible mark on the industry. According to many, Michael Tucci is one such versatile actor, who's graced both stage and screen with his charismatic performances. He has over 40 acting credits to his name, however, is perhaps known best for his role as Sonny in the iconic film musical "Grease".
Let us tell you more about this actor and retired high school teacher, his life, his career, and where he is now.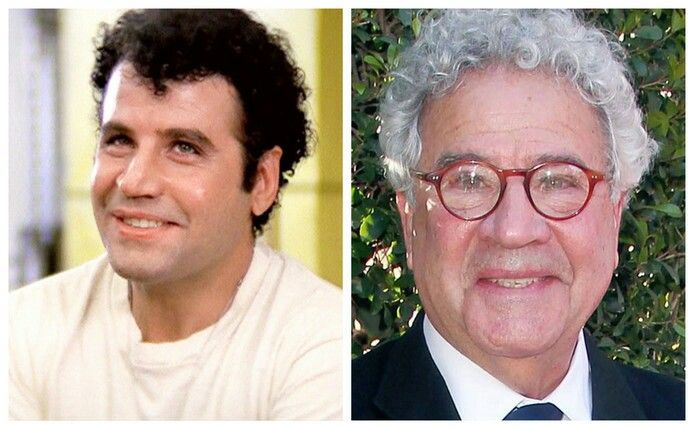 Early life, family, and education
Born under the zodiac sign of Aries on 15 April 1946, Michael hails from New York City USA, holds American nationality, and comes from a family of Italian descent. He was raised an only child by his parents, Minerva and Nicholas, a housewife and business executive. Many assumed that Stanley Tucci, also a famous actor, and Michael are related, however, the truth is that the two just share the same last name.
When it comes to Michael's educational background, he attended H. Frank Carey High School, and upon matriculating in 1964, enrolled at C.W. Post College, from which he graduated with a BA degree in 1968. He continued his education and earned a Juris Doctorate from John's Law School, then passed the bar exam, and briefly worked as an assistant district attorney in New York.
Entry into acting
Michael then took the next step in his life, which involved honing his skills on stage. He appeared in various theater productions, slowly building a reputation as a talented and versatile actor. His dedication and commitment to his craft would soon open doors to the world of film and television, and Michael made his big screen debut as Lou in the 1975 movie "The Night They Robbed Big Bertha's".
He followed with his role as Richie in the 1976 thriller horror "The Last Victim", also starring Nancy Allen and Tanya Roberts, but which didn't achieve much success. Later that year, Michael made his first television series appearance, as George Sanfillipo in an episode of the crime drama "Delvecchio". Two years later, Michael landed his breakthrough role.
NEWS! T-Bird Michael Tucci "Sonny" from GREASE is our special guest this Saturday, May 9 at Victory Park in Pasadena! pic.twitter.com/1JdhQkr1Sb

— Street Food Cinema (@stfoodcinema) May 5, 2015
The Role of a Lifetime – Sonny in "Grease"
One of Michael's most notable and beloved roles is that of Sonny LaTierri in the iconic 1978 romantic musical drama "Grease", directed by Randal Kleiser, starring John Travolta and Olivia Newton-John in the lead roles. Michael's portrayal of Sonny, a member of the T-Birds, was a memorable one that contributed to the film's incredible success.
In "Grease", Sonny brought humor and charisma to the screen, adding depth to the ensemble of characters. This character's camaraderie with the other T-Birds and his witty one-liners contributed to the film's overall charm. "Grease" became a cultural phenomenon, and remains a classic in the world of cinema, thanks in part to Michael Tucci's unforgettable performance.
The movie had 10 award nominations, including one for the Oscar (Best Music, Original Song), and seven wins. In 2020, it was registered with the National Film Preservation Board, USA.
A Diverse Career
While "Grease" is undoubtedly the role that catapulted Michael Tucci to international fame, his career has been far more diverse and extensive. He's portrayed a wide range of characters in various films and television shows, showcasing his versatility as an actor. He was next seen as Harry Cimoli in the 1979 action drama "Sunnyside", about the young street tough who tries to stop the gang violence in his neighborhood.
Michael's subsequent filmography includes roles in "Lunch Wagon" (1981), "Pandemonium" (1982), and "Groucho" (1983), among others. He has also appeared in popular television series such as "The Paper Chase" (1983-1986), in which he played Gerald Golden, a law student.
Another of his notable TV series roles is as Pete Schumaker in "It's Garry Shandling's Show" (1986-1990), then as Norman Briggs in "Diagnosis: Murder" (1993-1997). His ability to seamlessly transition between comedic and dramatic roles has solidified his place in the industry.
However, in the early 2000s, Michael took a pause from acting, and focused on his work as an art high school teacher at Saint Francis High School, a college preparatory school for boys, in La Canada, California.
Almost 15 years later, in 2013, Michael returned to the big screen as Mr. Mullins in the action comedy-drama "The Heat", also starring Sandra Bullock and Melissa McCarthy. This story about a notorious Boston policewoman paired with an uptight Federal Bureau of Investigation (FBI) agent to catch a ruthless drug king gained significant success. It had 16 award nominations and seven wins, including the People's Choice Award for Favorite Comedic Movie.
Michael followed with his guest voice role as Billy's Agent in an episode of the series "The Comedians" in 2015, and three years later, he was seen as Weezi Abramowitz in 10 episodes of the series "The Rich & the Ruthless".
His fans will be happy to hear that Michael's announced his new project; a movie entitled "PinkCity: A Psychedelic Meditation", which is currently in development.
Love life, spouse, and children
Beyond the glitz and glamour of Hollywood, Michael's personal life has been characterized by dedication to his craft and his family. He's maintained a low-key profile, focusing on his passion for acting and teaching, seemingly cherishing the moments spent with loved ones.
It is known that since the early '90s, he's been married to a former television network executive, named Kathleen, and the couple has two daughters, elder Kate was born in 1989, and Kelly born in 1994. Michael's wife and daughters prefer to keep their lives away from the media's attention, thus nothing else is known about them.
Age, height, and net worth
According to his fans, as a young actor, with his black, curly hair, green eyes, and a height of 5ft 7ins (1.7m) he was one of Hollywood's heartthrobs. Besides his good looks, as we reflect on Michael's acting career, particularly his role as Sonny in "Grease", this now 77-year-old artist has left an enduring mark.
When it comes to his net worth, according to sources as of October 2023, it's been estimated at over $3 million.