Tait Blum
Young rising star Tait Blum was born 31st March 2006, in the USA and began gaining traction at 16 years old thanks to his secondary role in the family-friendly sports movie "Home Team". However, the actor had already been active in the entertainment industry for a number of years, with his first credited appearance being in four episodes of "Shooter" in 2018.
According to online sources, Tait's parents are Todd and Heather Blum and he has a younger brother named Teddy. While Heather is a homemaker who spends her free time helping her son navigate his budding showbiz career, Todd is said to be an important businessman, with industry connections by the way of his friendship with "The Book of Daniel" actor Peter Kluge.
Although Peter hasn't acted in over a decade, he's currently the president of Impact Artists Group, LLC, and has managed talents such as Collin Stark, Joshua Swanson and Kevin McCorkle. Not only does Tait currently follow the entertainment manager on Instagram – he's also featured on Peter's IMDb page, posing in an old photo alongside his father, implying that Todd and Peter's relationship goes back years.
Career
Following his first role as a young Bob Lee in "Shooter", Tait made a minor appearance in a 2018 episode of "Medal of Honor", and played a young Hall Hank in "Titans". His next recurring role was in 2019, when he portrayed Jackson in the kids' show "Cousins for Life".
Other characters Tait's brought to life include Shane Baldwin in "For All Mankind" and Logan Bane in "Team Kaylie", with his next project being his first movie – "Wish Upon a Unicorn". The Steve Bencich children's fantasy film received positive reviews, but was also criticized for a predictable and somewhat cliché'd storyline.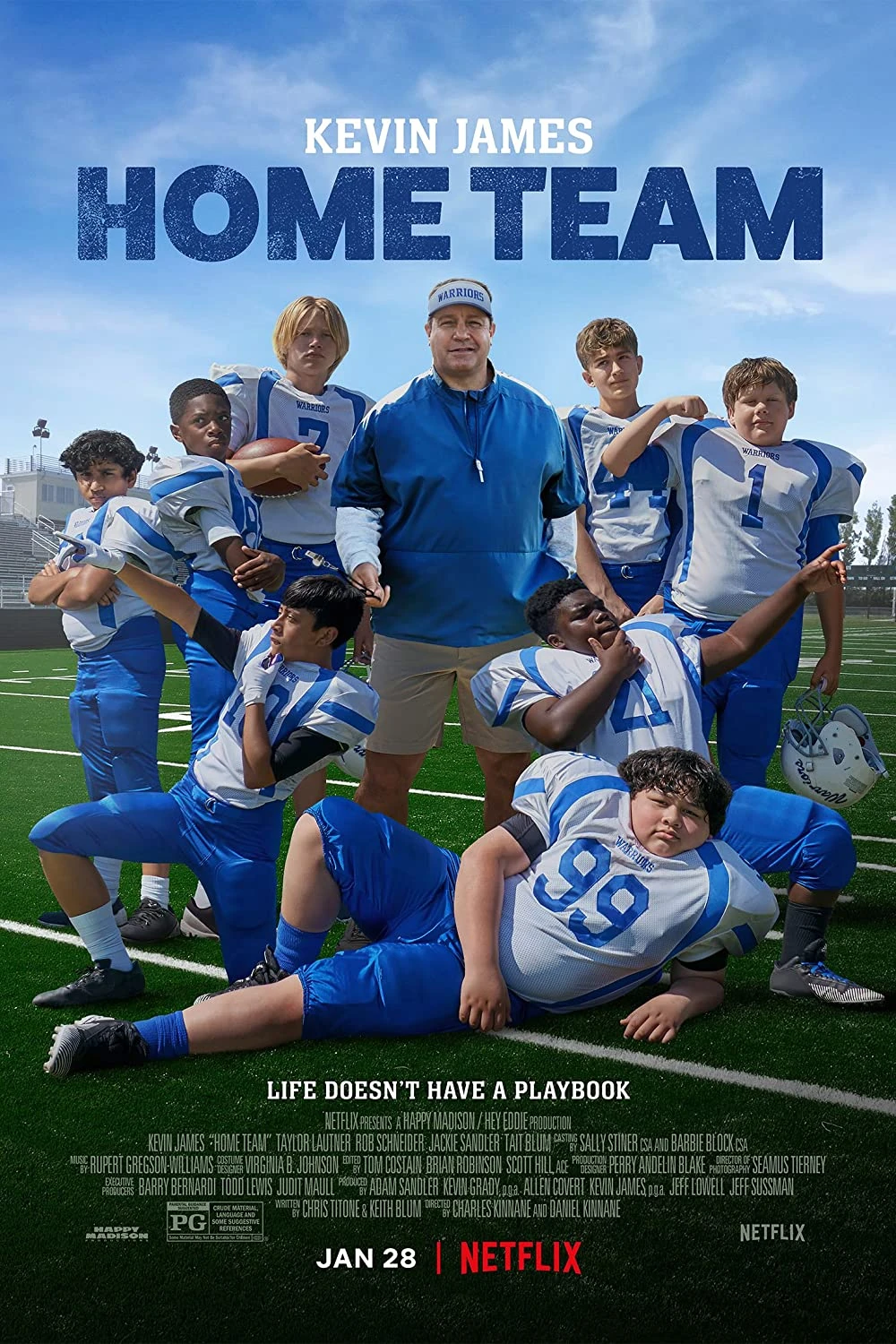 After a two-year hiatus which was possibly caused by the COVID-19 pandemic, Tait wowed viewers with his depiction of Connor Payton in "Home Team". The movie was inspired by the real-life events which saw head coach Sean Payton suspended for an entire football season, and spend that time developing a stronger bond with his son and coaching his 6th-grade team.
Starring alongside celebrities Taylor Lautner, Rob Schneider, and Jackie Sandler, it was Tait's time to shine in one of his first serious roles. The Netflix sports comedy, which was filmed on an exorbitant $44 million budget, received generally unfavorable reviews on Metacritics and Rotten Tomatoes and amongst critics, but went down well with viewers.
In a lengthy 2022 interview with Young Entertainment Mag, Tait revealed that he's always loved football and has experience playing as quarterback. Aware that the real-life Connor was a gifted athlete, the actor prepared for the role by hiring a receiver coach to perfect his catching and route running techniques.
Of working with Kevin James and Taylor Lautner, Tait said: "It was an incredible and memorable experience", adding that he was nervous about meeting them, as there hadn't been any in-person meetings or chemistry reads before shooting commenced.
When Tait was offered an audition, he turned it down, thinking that he was too old to be considered for the role. However, the casting directors later expanded the age range, and Tait submitted a self-tape which led to a work session with the casting team and two more callbacks with the directors. At the beginning of his career, the actor was known to suffer from anxiety, and even become physically sick while filming, but "Home Run" was a more relaxing experience.
#TaitBlum is the rising young star who plays @KevinJames's son in @netflix's #HomeTeam and we think he has a very bright future ahead of him!!! 💙

Peep our chat with him at the link in the clip below! 👇 pic.twitter.com/GMsNK1PRtK

— YOUNG HOLLYWOOD (@younghollywood) March 30, 2022
Apart from hiring a coach for the role, Tait did his research on Connor and the real-life events the movie was based on, so as to become familiar with the whole backstory. The summer weather in New Orleans was another obstacle, due to massive thunderstorms, rain and humidity.
According to the actor, some of his favorite movies are "The Grand Budapest Hotel", "Blade Runner 2049", and "There Will Be Blood". He also described the possibly of working with actors such as Roger Deakins and Denis Villeneuve "an absolute dream". Tait, who is also a fan of Jiu-Jitsu and go-kart racing, added that he's motivated to keep acting because "with each script, rehearsal, audition and role, I'm growing and learning in my passions".
Personal Life
If Tait is currently dating anyone, he's keeping the relationship a secret. From the looks of the actor's Instagram profile, he's 100% focused on his career, as one of his three posts is a slideshow of "Home Team" stills. As it happens, Tait isn't a big social media user, as there are months-long gaps between his uploads. In March 2023, the "Wish Upon a Unicorn" star uploaded a photo in Oahu, Hawaii, so we can guess that he's also been travelling lately.
Tait's parents are perhaps aiming to become a showbiz family, as his younger brother Teddy has been acting since 2017, and was even nominated for a Young Entertainer Award in 2020. Teddy's first roles were in episodes of "I'm Sorry" and "Life in Pieces", as well as the TV movie "Distefano". In 2019, he played recurring character Shane Brown in "For All Mankind", did voicework in the movie "Klaus", and appeared in a "Jimmy Kimmel Live!" skit.
Most recently, Teddy portrayed a young Hoyt Rawlins in an episode of "Walker: Independence". 'I had the BEST time being a part of @thecwwalkerindependence family!' the actor wrote on Instagram, sharing photos of himself and the co-stars on set. 'Everyone was SO nice and made me feel like I had always been a part of the cast!'.
It's possible that Tait and Teddy's social media accounts are managed by their parents, as both brothers' last posts were uploaded on the same day, and Teddy is presumably too young to have his own account.
Tait's height is listed at 4ft 5ins (135cm) on his IMDb profile, but this is outdated information. The actor is worth an estimated $400,000, possibly due to the gaps between his last projects.