It's always a good time for adventure, especially for fans of Sailing Doodles on YouTube. Ever since premiering his show's first season in 2016, Captain Bobby White has been taking his audience to high-seas adventures all around the world, capturing on film what it's like to be on board one of his sailboats, while partying with the crew and visiting stunning beaches and other summery locations.
These days Bobby's content has grown quite famous on the internet, opening many doors for him and his all-female crew. Nonetheless, the success of Sailing Doodles also brings up many questions regarding the people behind it, how the channel came to be and what their earnings are, and other financial details.
Do you also have these questions about Sailing Doodles? Then stay with us to discover the answers, and more!
What Is Sailing Doodles?
Does spending a lifetime sailing the seas to idyllic destinations sound like a good plan?  For most people it does, but not everyone has what it takes to make such a great dream come true….. unless your name is Bobby White from the YouTube channel Sailing Doodles, which allows everyone to get on board the most amazing sailing adventures from the comfort of their homes.
It doesn't matter if you're a big fan of cruising or have never experienced the thrill of a sea adventure, as Sailing Doodles' content is for everyone who wants to have a great and entertaining time. Formerly, the channel's adventures included Bobby, his two Labradoodles, and a couple of his female friends, but the show has evolved as time passed and new members joined the crew, but the fun and adventure remain constant factors on board Bobby's sailboats.
Nowadays, Sailing Doodles has gained hundreds of thousands of subscribers on YouTube, while their numbers on other social media platforms are quite massive as well. As well, eight seasons have been aired by the channel so far, with the last one having more than 70 episodes filmed between the Caribbean and the US.
Overall, Sailing Doodles just keeps growing and growing, and it doesn't seem to be stopping any time soon.
How Rich Is Sailing Doodles?
To understand how much money Sailing Doodles makes and how its adventures are funded, we have to take a look into Bobby White's fortune first. According to online reports, Bobby's current net worth is $1.2 million, which comes from sponsorships, earnings from views, and subscribers' contributions to his channel Sailing Doodles.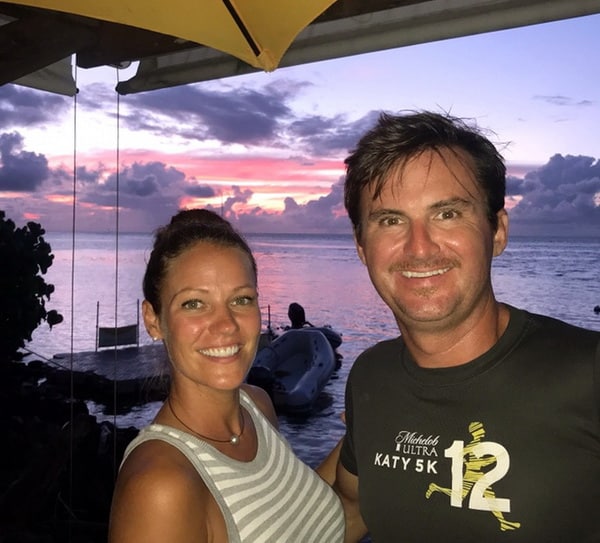 While it's unclear how much money Bobby makes out of Sailing Doodles, it's clear that he's not the only one who is on the receiving end of the channel's earnings. As seen in the numerous episodes shared by Sailing Doodles, he and his crew are very involved in the content creation process, which also includes filming, editing, and the boat's added costs.
With that being said, Sailing Doodles was initially funded by Bobby's own money, as in 2016 he sold all he had except for a few clothes, to buy his first boat and the equipment necessary to film the channel's content.
As well, Bobby's first step to self-funding the channel was to set up a Patreon page, which allows his most loyal fans to watch exclusive content while directly supporting the channel financially. This has allowed the channel not only to expand but also to cover unexpected costs related to the sailboat's malfunctioning which the crew faces from time to time.
Who Else Is On The Boat?
Those who've been watching Sailing Doodles from the beginning know well that the channel has gone through several changes of crew over the years. Sailing Doodles started with Bobby White, his sea-loving dogs, and his friend Megan Binkley, who was officially the first person who fell in love with Bobby's idea of sailing the seas.
Megan's adventure on Sailing Doodles was an extraordinary one, and 'changed her life forever', as she affirmed in a video she shared on YouTube in 2017. Though she's no longer actively sailing with Bobby these days, and it's been a while since she was last active on YouTube, Megan's social media lets us see that she still loves the sea, watersports and going on adventures.
Other notable members of Sailing Doodles' crew include Laura, a traveling nurse whom he met while sailing in the US Virgin Islands. They romantically linked over their similar lifestyles, but ended breaking up. There was also Taylor Francis, who sailed with Booby and the rest of the crew during the fifth season, but she's also quite famous by herself thanks to her highly popular YouTube channel Taylor's Travels.
All in all, it's always seen as a great adventure for everyone!
What Happened To The Dogs?
Goose and Maverick were the names of the Labradoodles who effortlessly conquered the hearts of Sailing Doodles audiences from the beginning. They were more than ready to sail the seas for the first time in 2016, bringing lots of fun to the rest of the crew and YouTube viewers.
Despite becoming an essential part of the channel's charm, Goose and Maverick's appearances in the show slowly decreased, eventually taking a long-time stay at Bobby's parents' house in Texas. Maverick died at nine years old in early 2020, just a couple of weeks after being diagnosed with Cancer, described by Bobby as 'the most loyal animal or person I have ever known'.
Later in 2022, Goose sadly passed away as well, as Bobby advised in a heartfelt social media post. Both dogs are still warmly remembered by Bobby, his family, and the audience, given how special they were as the original Doodles of Sailing Doodles.
What Did Bobby Do Before YouTube?
Before Bobby White bought a sailboat to explore the Caribbean and beyond, he had already traveled for years as he worked as a commercial pilot. Though his career offered him financial stability and took him everywhere around the world, in 2015 he suffered from a brain hemorrhage which took a toll on him physically and emotionally.
For several months, Bobby was unable to perform basic tasks such as reading and moving freely, but his recovery wasn't the only difficulty he found along the way. His health struggles made him legally unable to pilot a plane for at least two years.
DO YOU FOLLOW????
Sailing Doodles #YouTube ??? @sailingdoodles pic.twitter.com/HPPoGpa5Mr

— Laura AKA LaLa Libra (@LaLaGoesLive1) May 3, 2019
With his career at a standstill and with a rapidly advancing recovery process, Bobby looked for ways to spend his time, ultimately coming up with the idea of sailing the seas around the world, which was a dream he had long postponed. In late 2016, Bobby sold all his assets to spend all the money on a 37ft long sailboat from the 1980s, spending another couple of thousands on improvements before naming the ship Ruff Seas.
While the initial goal of sharing his sea adventure with his dogs, the one-person adventure became bigger and more exciting along the way. It became obvious that Bobby had found his new calling in life when he was able to return to his old job as a pilot, but declined to do so, to keep on sailing his boat.
Sailing Doodles Now
It's been a long and great trip for Sailing Doodles, but Bobby and his crew members' thirst for adventure is nowhere close to ending. Besides having over 600,000 subscribers on YouTube, in 2023 Bobby bought the Island Spirit, a sailing boat with which he's already roaming the seas.
Though buying a new sailboat is a dream come true for many people, this milestone is very important for Bobby given the many problems he's had with his previous boats. As it happened, his Ruff Seas was irreparably damaged by a hurricane in Puerto Rico, leaving Bobby no option but to borrow a new boat named White Squall from a friend in Thailand.
White Squall stuck with Bobby for a while, before he purchasing another boat named Nauti Dogs in 2019. Unfortunately, the latter was partially destroyed by a fire, and Bobby and Sailing Doodles were left with no boat again, leading the crew to chart boats for their following adventures.
Hopefully, a better fate is awaiting the new boat Island Spirit, but whatever happens, it's sure that neither Bobby White nor his Sailing Doodles are ready to leave the seas for long, much to the joy of their thousands of fans.