Just a simple reminder that article is created and owned only by biographytribune.com. Article cannot be re-published in any other pages or documents. Copyright is protected by DMCA. All found copies will be reported.
Original source: https://biographytribune.com/who-is-actor-david-visentin-his-wiki-married-krista-visentin-affair-with-hilary-farr-family-height-children-nationality-salary/
Who is David Visentin?
David Visentin was born in 1965, in Toronto, Ontario Canada, and is a realtor and actor, probably best known as one of the hosts of the television show "Love It or List It" which he hosts alongside Hilary Farr, and is broadcast on the W Network and HGTV.
This fancy whirling dervish teaches people to spin-bike and be healthy ? pic.twitter.com/S2twX2jS0o

— David Visentin (@davidvisentin1) June 21, 2018
The Net Worth of David Visentin
How rich is David Visentin? As of mid-2018, sources inform us of a net worth that is over $4.2 million, mostly earned through a successful career as a realtor and host. He's worked on numerous high valued real estate properties throughout his career, and ss he continues on, it is expected that his wealth will also continue to increase.
Career Beginnings and Love It or List It
Very little information is known about David's life or his education leading to him starting to work in real estate in 1987, following in the footsteps of his father who was also in real estate. He started working as an agent for Country Living Realty in Rosemont, Ontario, and for the next 16 years, he worked in the housing market, discovering new homes for numerous clients.
Thanks to his experience in real estate, he was signed by Big Coats Productions to become one of the hosts of "Love It or List It", a home design series and the original of which would become a large franchise. What usually happens in the show is that a couple presents a situation in the house, and they are divided on whether or not they want to stay in it. David along with interior designer Hilary Farr tour the couples' homes, and start working on what they can do to help the couples' situation. David will then work to find a new home for the couple, while Hilary tries to change the design of the house, both of them having a fixed budget. Then at the end of the episode, the couple is asked if they will Love It, continue in the home, or List it, buy a new home.
Television Career
Visentin has been working in "Love It or List It" since 2008, and continues to work on the show. He's also appeared as a guest in other shows, including "The Marilyn Denis Show", a daytime television talk show on CTV, and has become a frequent guest on "Fox News Channel", plus having more opportunities as a guest in other shows. From 2015 to 2017 he appeared in shows such as "This Hour has 22 Minutes", which presents news parodies, comedy sketches and satirical editorials. He was also a part of "Brother Vs. Brother", a real estate-focused program, and other shows Visentine has been in include "The Today Show" and "Harry".
Marriage and Rumors
While David has maintained his personal life away from the cameras, it is known that he is married to Krista Visentin and they have a son together. No information is available on how they met or how their relationship developed leading to their marriage, nor details about their marriage or their current family life. Due to the lack of information about David's married life, many people thought that he was still single and in a relationship with co-star Hilary Farr. Hilary is the president of her own design firm, aside from her work in the television show.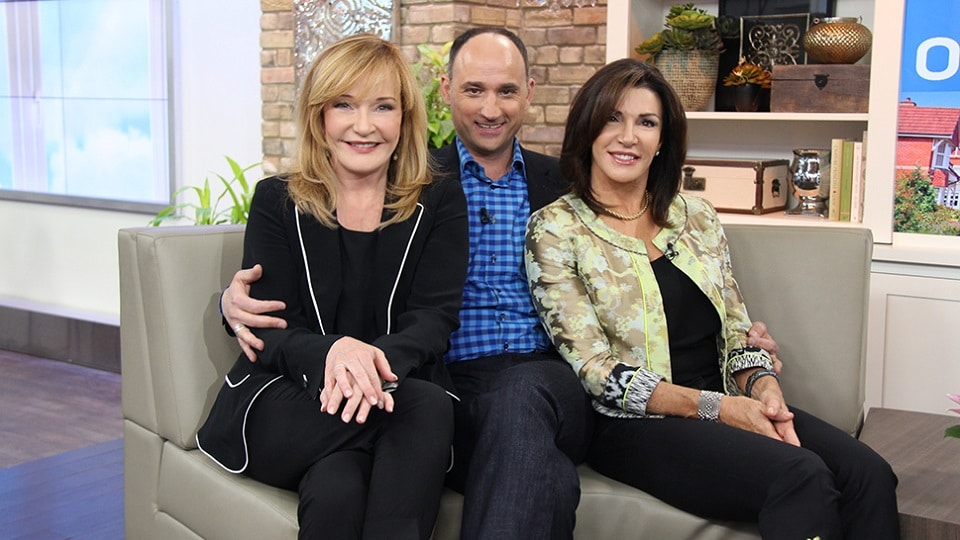 However, when people discovered that David was actually a married man, rumors started spreading that he and Hilary were having an affair due to their chemistry in front of the camera. The two later denied that there was anything going on between them, and that they are just friends. Hilary was married but is now divorced, and has a son from that marriage.
David Visentin on Social Media
Like many television personalities, Visentin is very active on social media, particularly on Instagram and Twitter. His Instagram account has numerous pictures of himself and co-star Hilary behind the scenes while they are filming. He even posts pictures of them during the beginning of the show in 2008 when they were much younger. He also takes pictures of himself along with cast members, and of with the families he's worked with as a part of the show.
His Twitter account posts some of his daily thoughts and musings, while also posting a lot of pictures of real estate properties he's encountered. He also often communicates with Hilary on social media postings about various interesting things.