• Jane Kilcher (born Christina Jane Ferman) is a reality TV personality, best known for her appearance in the show "Alaska: The Last Frontier".
• She was born in Homer, Alaska to Sarah and Bob Ferman and grew up in the Alaskan wilderness.
• Jane and Atz Lee Kilcher first met when she was 12 years old and rekindled their relationship in the mid-2000s.
• They were married in 2006 and featured in the Discovery Channel show "Alaska: The Last Frontier".
• Jane has a daughter, Piper Isolde Kassouni, with her ex-husband and is active on social media with over 200,000 followers.
 
Who is Jane Kilcher?
Born Christina Jane Ferman on the 14th September 1975 in Homer, Alaska USA, as Jane Kilcher she is now a reality TV personality, best known to the world for being a part of the Kilcher family and featuring in their own reality TV show "Alaska: The Last Frontier", which aired from 2011 until 2017 on the Discovery Channel.
Early Life, Parents, and Siblings
Jane is the daughter of Sarah and Bob Ferman, and grew up in Homer with her two siblings, Bobby and Jessica. Growing up in the Alaskan wilderness, Jane was introduced to the sometimes fierce nature of the environment at a young age. She focused on fishing, and has nurtured her fishing skills until the present day.
First Meeting with Atz Lee Kilcher
The two met when Jane was only 12 years old, and since then have developed a close bond. Jane actually spent her life just 11 miles away from the Kilcher homestead.
Though they had lives of their own, their destinies brought them together 30 years later. The two found a common interest in music, and while Jane plays piano, guitar, and cello, Atz is an upright bass player, harmonica and guitar player among other instruments.
First Marriage and Divorce
Like her husband Atz Lee, Jane has a failed marriage behind her as well.  She was married to an Alaskan native Dicran Kassouni, who resides in Seldovia Alaska. Although, there are no details of when the two married and their divorces as well, Jane has a daughter, Piper Isolde Kassouni, with her ex-husband, born on the 4th June 2003.
https://twitter.com/cabinfevergirl/status/823802053298253824
Marriage to Atz Lee Kilcher
The two rekindled their friendship in the mid- 2000s, and soon after started a romantic relationship, which resulted in a wedding ceremony in 2006 at the Head of the Bay. Since then, they have lived at the Kilcher homestead, a cabin located 11 miles from the city of Homer, without plumbing, electricity and any modern technology. They attracted attention of a number of people because of their way of living, which eventually resulted in an offer from the Discovery Channel to create a new reality show that would depict the life of the Kilcher family.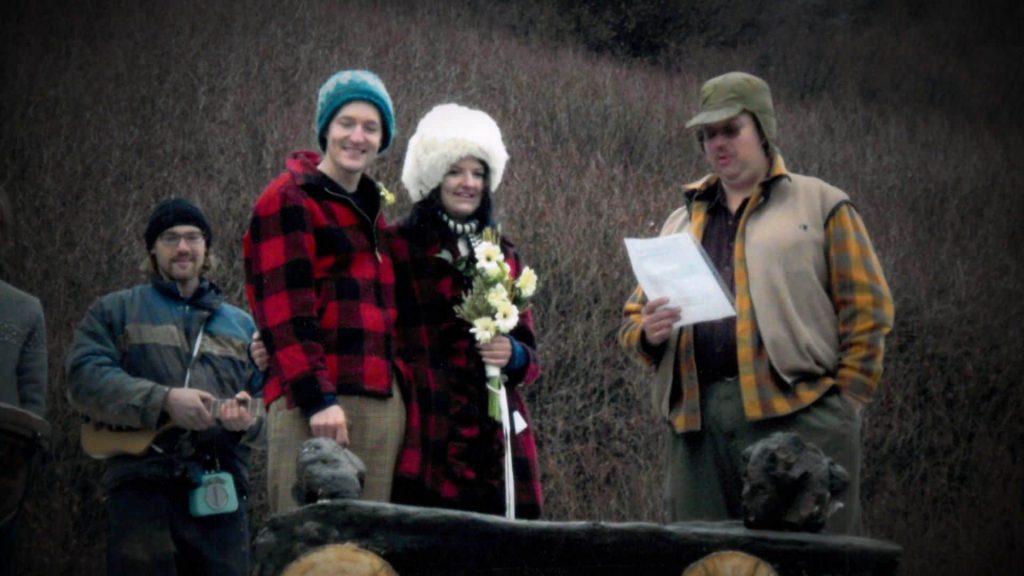 "Alaska: The Last Frontier"
Launched in December 2011, the show features other members of the Kilcher family, including Otto, Charlotte, Elvin, Eve, Bonnie and Shane Kilcher. Because of their unique way of life, without utilities and any modern facilities, and living through the harsh Alaskan winters, the Kilcher family became widely regarded throughout the US and other countries, making the series one of the most popular on the network. Jane featured in more than 80 episodes, which certainly increased her net worth. Though Jane and Atz Lee live in a cabin, they have since modernized and are using some of the benefits of a modern lifestyle. Every family member has its chores and duties in order to make their life easier when the winter comes. With her previous experience as a commercial fisherwoman, Jane has contributed to the family by catching fish in the rivers and lakes, and with south Alaska being the home of such species as silver salmon, king salmon, red salmon, and more, Jane targets all the available fish species throughout the year. Her skills and her character helped increase the ratings of the show, now a Primetime Emmy Award-nominated series.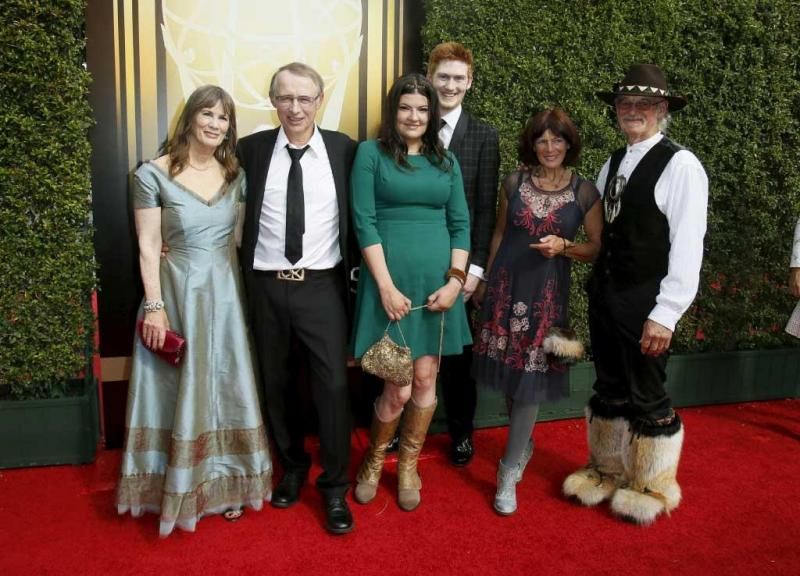 Hunting Affair
Back in 2014, Jane and her husband Atz Lee used a helicopter with which they transferred to the Bradley Lake while on a hunt for a black bear. However, the use of a helicopter for hunting is illegal in Alaska, and the two faced charges, which were later dropped after Jane and Atz Lee agreed to testify against the production company Wilma TV, and as a result, Wima paid the fine of $17,500 for their violation. The mitigating circumstance for the Kilcher couple was that they never caught the bear, which helped them a lot in this case.
Do You Know How Rich TV Reality Star, Jane Kilcher Is?
Jane's fishing skills were enough to secure her a decent living in the Alaskan wilderness. However, since marrying Atz Lee and the two becoming reality TV stars, her wealth has increased to a large degree. So, have you ever wondered how rich Jane Kiltcher is, as of mid- 2018? According to authoritative sources, it has been estimated that Jane Kilcher's net worth is as high as $2 million. Pretty decent don't you think? Likely to increase too!
Do Jane and Atz Have Children Together?
Although the two have been married for over 10 years now, the couple doesn't have children together, though they are parents to Jane's daughter Piper, and Atz Lee's son Etienne, born on the 12th May 2001, from his first marriage to Nantia Krisintu. They have decided to leave their children out of the reality TV, and have lives on their own. However, Piper can be seen on Jane's official Instagram page.
Is Jane Kilcher on Social Media?
If you want to find Jane on social media networks, you can easily do so on Facebook and Instagram, on which she has around 200,000 followers. On her official Facebook page, Jane has a fan base of around 170,000 followers, with whom she has shared the content from the newest episodes of the popular reality show, and has also details from her personal life, such as time spent with her children and husband, all of which you can see on her official page. On Instagram, Jane has over 40,000 followers, where you can find pictures of her and her husband and other details from their personal life. So, if you aren't already a fan of Jane Kilcher, then this is a fantastic opportunity for you, just follow links to her official pages.
Source:
IMDb
,
Wikipedia