• Laura Harring is an actress, model, and former beauty pageant contestant best known for her role of Camilla Rhodes/Rita in the mystery film "Mulholland Drive".
• Born in Mexico, she became the first Hispanic woman crowned Miss USA in 1985.
• She has appeared in over 60 film and TV titles and has a net worth of $5 million.
• She has been married once and has had a few romantic relationships since.
• She is active on social media platforms such as Facebook, Instagram, and Twitter.

Known for movies
Short Info
| | |
| --- | --- |
| Date Of Birth | March 3, 1964 |
| Spouse | Carl-Eduard von Bismarck |
| Fact | Grandfather Isauro Cairo was a Mexican equestrian and fencing champion (1954). |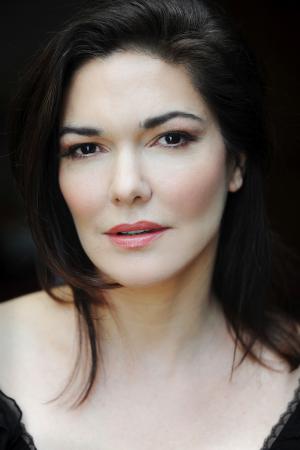 Who is Laura Harring?
Born Laura Elena Marinez Herring on the 3rd March 1964, in Los Mochis, Sinaloa, Mexico, she is an actress, model, and a former beauty pageant contestant, probably best known to the world for her double role of Camilla Rhodes/Rita in the mystery film "Mulholland Drive", directed by David Lynch. She has also come to prominence for becoming the first Hispanic woman crowned Miss USA, when she won the Miss USA pageant in 1985.
Laura Harring Bio: Early Life, Parents, and Education
The daughter of Raymond Herring, a developer and organic farmer, and his ex-wife Maria Elena Martinez-Cairo, a spiritual teacher, real estate investor and a secretary as well, Laura's parents divorced when she was only seven years old, and she lived in Mexico until she turned ten, then moved to the USA, settling in San Antonio, Texas. Two years later, Laura was involved in a drive-by shooting and suffered a shot to her head, but luckily the bullet missed her brain just by a millimeter. She fully recovered eventually and was ready for high school, but when she turned 16, Laura managed to persuade her parents to send her to Switzerland to study at Aiglon College. After acquiring a degree from the prestigious educational institution, Laura returned to the US, and started a life on her own, away from her parents' influence, settling in El Paso, Texas, and it was at that time that Laura launched her career.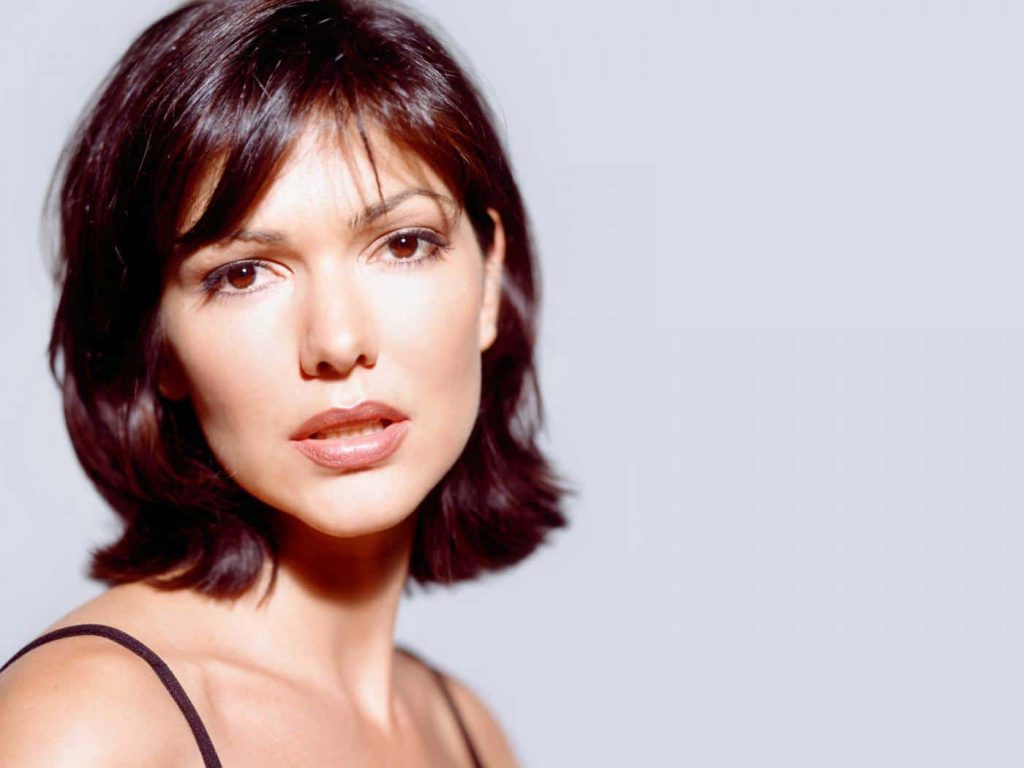 Career Beginnings
Laura soon started entering beauty pageants, and ultimately became Miss USA for the 1985 year, so progressing  to the Miss Universe pageant, where she finished in the top ten. Thanks to her newfound fame, Laura signed contracts with several exclusive modeling agencies, which led to her travelling across Asia and Europe, and in India where she was a social worker. Upon returning from her trip around the world, Laura started studying theatre at the London Academy of Performing Arts, and also trained in the Italian Commedia dell'arte, subsequently  joining in Latin dances too, primarily the Argentine tango.

Laura made her acting debut in the television film "The Alamo: Thirteen Days to Glory" in 1987, and slowly built a name for herself in a number of projects, including the horror film "Silent Night, Deadly Night 3: Better Watch Out!" in 1989, and the soap opera "General Hospital" (1990-1991). She felt the first rays of real success in the TV drama series "Sunset Beach" in 1997, appearing in over 140 episodes of the award-winning series.
Rise to Prominence
In the next few years, Laura's name became more popular, and as a result she was chosen for the double role of Rita/Camilla Rhodes in one of David Lynch's films that stunned the world – "Mulholland Drive" – alongside Naomi Watts and Justin Theroux, winning the hearts of critics for her staggering performance, and as well as the American Latino Media Arts (ALMA) Award for Outstanding Actress in a Feature Film for her performance. Laura continued in the same rhythm, starring in the film "John Q" as Gina Palumbo, then next to Jean Claude Van Damme in the film "Derailed", before collaborating again with David Lynch, this time on the film "Rabbits", all in 2002. Laura enjoyed success all through the 2000s, starring in a number of successful films – in 2003 she starred next to Crispin Glover and R. Lee Ermey in the thriller film "Willard", then two years later appeared with Gael Garcia Bernal and William Hurt in the drama film "The King", while from 2009 to 2010, Laura had a guest starring role in the highly-acclaimed TV series "Gossip Girl".
Is it #mulhollanddrive day already? Thankyou for all the love and adoration throughout the years. The movies' success was due to you! Wishing all lovers and haters a wonderful week ? #tuesdaythoughts ?? #lauraswisdom pic.twitter.com/O8AhOgwYAH

— Laura Harring (@ElenaHarring) June 27, 2018
Continual Success
Nothing changed for Laura during the present decade; she has continued to feature in high-profile films and TV series, showcasing her acting talent even in her sixth decade in such as the romantic comedy film "Sex Ed" in 2014, and then starring alongside Rachel Nichols in the horror film "Inside" in 2016. The same year she had the role of Georgina Preston in the film "The Thinning", a role she reprised in the sequel "The Thinning: New World Order" in 2018.

Do You Know How Rich Laura Harring Is?
Since launching her acting career, Laura has appeared in over 60 film and TV titles and is still pretty much active on the entertainment scene. Some of her most commercially successful projects include "Mulholland Drive", then her part in the series "Gossip Girl", and her lead role in the film "Derailed", among many others. So, have you ever wondered how rich Laura Harring is, as of mid- 2018? According to authoritative sources, it has been estimated that Laura's net worth is as high as $5 million. Pretty impressive, don't you think?
Do You Know About Laura's Personal Life, Affairs, Marriage, Divorce?
When it comes to her love life, Laura has been quite open about it; back in 1987, she married Count Carl-Eduard von Bismarck-Schönhausen, great-great-grandson of German Chancellor Otto von Bismarck, but the two divorced just two years later, but Laura retained the title of Countess von Bismarck-Schönhausen. Since then, Laura has had couple of romantic connections, but all failed the test of time.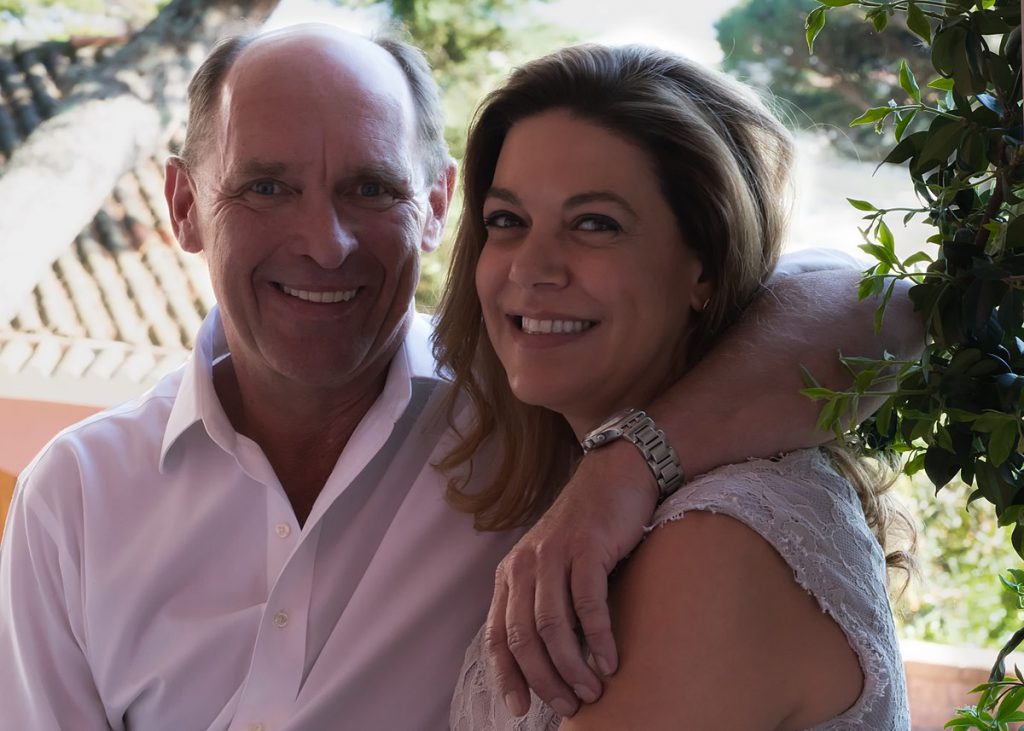 She was in a relationship with with Francois Graff from 1988 to 1990, the heir to Graff Diamonds, then with film producer Brian Quintana from 1996 to 1998. She is still single, and apparently unattached.
Internet Popularity
Laura is popular on social media platforms, especially Facebook and Instagram, though she can also be found on Twitter. Her official Facebook page has over 55,000 followers, with whom she has shared details from her personal life, including her frequent trips around the world. Laura is also quite active on Instagram, on which she has around 17,000 followers, who have enjoyed pictures of Laura from her daily life, focusing on her time away from film sets.  She can also be found on Twitter, however, her fan base is just over 5,000 strong. Anyways, if you aren't already a fan of this prominent actress, then this is a perfect opportunity for you to become one, just skip over to her official pages.
General Info
| | |
| --- | --- |
| Full Name | Laura Harring |
| Date Of Birth | March 3, 1964 |
| Height | 1.68 m |
| Profession | Social Worker, Actor, Dancer, Model |
Family
| | |
| --- | --- |
| Spouse | Carl-Eduard von Bismarck |
| Parents | Raymond Herring, María Elena Cairo |
| Siblings | Ana María Lima, Rita Harring |
Accomplishments
| | |
| --- | --- |
| Awards | ALMA Award for Outstanding Actress in a Feature Film |
| Nominations | ALMA Award for Outstanding Actress in a Daytime Soap Opera |
| Movies | Mulholland Drive, The Punisher, Sex Ed, Nancy Drew, John Q., Love in the Time of Cholera, Ghost Son, Silent Night, Deadly Night 3: Better Watch Out!, Little Nicky, The Forbidden Dance, Black Scorpion II, Rio Diablo, Willard, Loco Love, Dead Women in Lingerie, Drool, Return to Babylon, All Souls Day,... |
| TV Shows | Flipper, Sunset Beach, General Hospital |
Social profile links
Quotes
| # | Quote |
| --- | --- |
| 1 | Extremes? The Hermetic Philosophy says that you can master yourself and find the Center. When I do I'll give you a call. |
| 2 | We are all perfect and imperfect at the same time. |
| 3 | You can see beauty in everything. |
| 4 | Life is wonderful beautiful journey. Every episode of my life is like a dream and I am at peace and happy with what life has given me. |
| 5 | Some may think fashion is frivolous, but the way I see it, when you dress well, you add beauty to the world. And there's nothing wrong with that, right? |
| 6 | It is important to know the difference between the hard work of acting and play-acting at events like this. The only difference between me and some other actresses is that I don't mind playing the game. |
| 7 | In private, I'm a hippie who follows Buddhism, does yoga, meditates and loves to dance wildly. But when I'm on show, I become a different person. Some actors do not understand that difference, and resent it. I say, 'Let them give you the jewels, go around with your bodyguard, let them dress you. If you are promoting a film, don't be afraid of glamor.' |
| 8 | Unless you have a real passion for making movies, then don't bother. I had to carry energy and light into every meeting, only to be told, 'We don't want you.' I couldn't take it personally. You just have to wait, and live for those moments when the casting director likes you. Those words - 'You're hired' - are the best. I would try to remember what I learned in India - everything that happens is a mirror of how you are feeling. If you don't feel good about yourself, people don't feel good about you either. When you feel good, people see that and want to help you. |
Facts
| # | Fact |
| --- | --- |
| 1 | She has German-Austrian (father) and Spanish-Mexican (mother) ancestry. |
| 2 | Daughter of Raymond Harring and wife María Martínez and sister of Rita Harring. Her mother subsequently married Gastón Lima and had a daughter Ana María Lima. |
| 3 | Former great-great-granddaughter-in-law of Otto von Bismarck. |
| 4 | Former niece by marriage of Gunilla Gräfin v. Bismarck. |
| 5 | Former sister-in-law of Gottfried von Bismarck. |
| 6 | Was shot in the head at the age of twelve while riding in her parents car in a parking lot when the two cars behind them got into a gunfight. The bullet missed hitting her brain by one millimeter. |
| 7 | She wore a $25,000,000 dollar necklace and $1,000,000 dollar heels to the 2002 Academy Awards, surrounded by four bodyguards. [2002] |
| 8 | Former professional tango dancer. Was also a social worker in India at 18 years old. |
| 9 | Grandfather Isauro Cairo was a Mexican equestrian and fencing champion (1954). |
| 10 | Prior to entering show business, Laura thought about becoming a gemologist. |
| 11 | She was married civilly in Los Angeles, Los Angeles Co., CA, on 12 February 1987 and religiously in Carejes, Mexico, on 27 February 1987 to Carl-Edward Otto Wolfgang Jayme Anders, Graf von Bismark-Schönhausen, and although they divorced, she still retains the title of Gräfin. |
| 12 | Miss USA 1985. She became the first Latina to win the Miss USA title, and at only 21 years of age. She was the first of five consecutive Miss Texases who, from 1985 through 1989, went on to become Miss USA. |
Pictures
Movies
Actress
| Title | Year | Status | Character |
| --- | --- | --- | --- |
| Taco Shop | 2017 | completed | |
| Ice Scream | 2016 | completed | Wendy |
| NCIS: Los Angeles | 2012-2016 | TV Series | Julia Feldman |
| Inside | 2016/I | | The Woman |
| The Loner | 2016 | | Lola |
| Love Kills | 2016 | | |
| Chasing Life | 2015 | TV Series | Olivia Ortiz |
| Sex Ed | 2014 | | Lupe |
| Elwood | 2014 | Short | Julie Jacobs |
| Return to Babylon | 2013 | | Alla Nazimova |
| Law & Order: Criminal Intent | 2010 | TV Series | Marta Caldera |
| Gossip Girl | 2009-2010 | TV Series | Elizabeth Fisher |
| Kluge | 2010 | | |
| Drool | 2009 | | Anora Fleece |
| The Caller | 2008 | | Eileen |
| One Missed Call | 2008 | | Beth's Mom (uncredited) |
| Love in the Time of Cholera | 2007 | | Sara Noriega |
| My Neighbor's Keeper | 2007 | TV Movie | Kate Powell |
| Nancy Drew | 2007 | | Dehlia Draycott (as Laura Elena Harring) |
| Ghost Son | 2007 | | Stacey |
| Inland Empire | 2006 | | Jane Rabbit |
| The Shield | 2006 | TV Series | Rebecca Doyle |
| Walkout | 2006 | TV Movie | Francis Crisostomo |
| The King | 2005 | | Twyla |
| All Souls Day: Dia de los Muertos | 2005 | | Martia |
| The Punisher | 2004 | | Livia Saint |
| The Poet | 2003 | | Paula (as Laura Elena Harring) |
| Law & Order: Special Victims Unit | 2003 | TV Series | Joan Quentin |
| Loco Love | 2003 | | Catalina (as Laura Elena Harring) |
| Willard | 2003 | | Cathryn (as Laura Elena Harring) |
| Rabbits | 2002 | | Jane (as Laura Elena Harring) |
| Derailed | 2002 | | Galina Konstantin (as Laura Elena Harring) |
| John Q | 2002 | | Gina Palumbo (as Laura Elena Harring) |
| Feather Pimento | 2001 | Short | Woman in Red (as Laura Elena Harring) |
| Mulholland Dr. | 2001 | | Rita Camilla Rhodes (as Laura Elena Harring) |
| Final Payback | 2001 | | Gina Carrillo |
| Black Scorpion | 2001 | TV Series | Ariana |
| Little Nicky | 2000 | | Mrs. Dunleavy |
| A Family in Crisis: The Elian Gonzales Story | 2000 | TV Movie | Marisleysis Gonzalez (as Laura Elena Harring) |
| Beyond Belief: Fact or Fiction | 1999 | TV Series | Mystery Woman |
| Silk Stalkings | 1996-1999 | TV Series | Yvette / Paula Houston |
| Mulholland Dr. | 1999 | TV Movie | Rita |
| Frasier | 1998 | TV Series | Rebecca Wendell |
| California | 1997 | TV Series | Christina Guevara (1997) |
| Sunset Beach | 1997 | TV Series | Paula Stevens |
| Hoover Park | 1997 | | |
| Black Scorpion II: Aftershock | 1997 | | Babette the Mayor's Girl |
| Baywatch Nights | 1996 | TV Series | Charlie McBride |
| Flipper | 1995-1996 | TV Series | Garcia |
| Empire | 1995 | TV Movie | Gabriella Cochrane |
| Exit to Eden | 1994 | | M.C. Kindra |
| Blossom | 1993 | TV Series | Nurse |
| Rio Diablo | 1993 | TV Movie | Maria Benjamin |
| Baywatch | 1992 | TV Series | Princess Catherine Randenberg |
| Dead Women in Lingerie | 1991 | | Marcia (as Laura Herring) |
| General Hospital | 1990-1991 | TV Series | Carla Greco |
| The Forbidden Dance | 1990 | | Nisa (as Laura Herring) |
| Silent Night, Deadly Night 3: Better Watch Out! | 1989 | Video | Jerri (as Laura Herring) |
| Alien Nation | 1989 | TV Series | Female Newcomer |
| Desperado: Avalanche at Devil's Ridge | 1988 | TV Movie as Laura Martinez Herring | |
| Beauty and the Beast | 1988 | TV Series | Carmen |
| The Alamo: Thirteen Days to Glory | 1987 | TV Movie | Santa Anna's bride (as Laura Martinez Harring) |
Thanks
| Title | Year | Status | Character |
| --- | --- | --- | --- |
| The Year of the Rat | 2003 | Video documentary very special thanks - as Laura Elena Harring | |
Self
| Title | Year | Status | Character |
| --- | --- | --- | --- |
| SAG Foundation Conversations | 2010 | TV Series | Herself |
| Mulholland Drive - Ein Hollywood-Mythos | 2010 | TV Movie documentary | Herself |
| Séries express | 2008 | TV Series | Herself |
| 50 Films to See Before You Die | 2006 | TV Movie documentary | Herself |
| War Journal: On the Set of 'The Punisher' | 2004 | Video documentary short | Herself |
| Jimmy Kimmel Live! | 2004 | TV Series | Herself - Guest |
| The Wayne Brady Show | 2004 | TV Series | Herself |
| The Year of the Rat | 2003 | Video documentary | Herself / Cathryn (as Laura Elena Harring) |
| The Directors | 2003 | TV Series documentary | Herself |
| 47 premis Sant Jordi de cinematografía | 2003 | TV Special | Herself |
| The Late Late Show with Craig Kilborn | 2001-2003 | TV Series | Herself - Guest |
| Seitenblicke | 2002 | TV Series documentary | Herself |
| 2002 ALMA Awards | 2002 | TV Special | Herself |
| + de cinéma | 2001-2002 | TV Series documentary short | Herself |
| El Magacine | 2002 | TV Series | Herself |
| Playboy Exposed: Playboy Mansion Parties Uncensored | 2001 | Video documentary | Herself |
| Concierto por la vida | 1996 | TV Special documentary | Presenter (as Laura Elena Harring) |
| 15th Annual Tejano Music Awards | 1995 | Video | Herself - Special Guest |
| The 37th Annual Miss USA Pageant | 1988 | TV Special documentary | Herself (as Miss USA 1985) |
Archive Footage
| Title | Year | Status | Character |
| --- | --- | --- | --- |
| Portrait américain: David Lynch | 2007 | TV Movie documentary | Herself |
Awards
Won Awards
| Year | Award | Ceremony | Nomination | Movie |
| --- | --- | --- | --- | --- |
| 2010 | FilmOut Audience Awards | FilmOut San Diego, US | Best Actress | Drool (2009) |
| 2002 | ALMA Award | ALMA Awards | Outstanding Actress in a Motion Picture | Mulholland Dr. (2001) |
Nominated Awards
| Year | Award | Ceremony | Nomination | Movie |
| --- | --- | --- | --- | --- |
| 2001 | Golden Schmoes | Golden Schmoes Awards | Best T&A of the Year | Mulholland Dr. (2001) |
| 1998 | ALMA Award | ALMA Awards | Outstanding Actress in a Daytime Soap Opera | Sunset Beach (1997) |
Source:
IMDb
,
Wikipedia