• Melinda Clarke is a prominent actress best known for her roles in The O.C and Days of Our Lives
• She is the daughter of actor John Clarke and ballet dancer Patricia
• She has won awards such as the Chainsaw Award and the Sitges-Catalonian International Film Festival
• Her net worth is estimated to be around $3 million
• She is active on social media, with over 10,000 followers on Instagram, 75,000 followers on Twitter, and 2,500 followers on Facebook

Known for movies
Short Info
| | |
| --- | --- |
| Date Of Birth | April 24, 1969 |
| Spouse | Ernie Mirich |
| Mark | Red Hair |
| Fact | Was considered for a role in Die Another Day (2002). |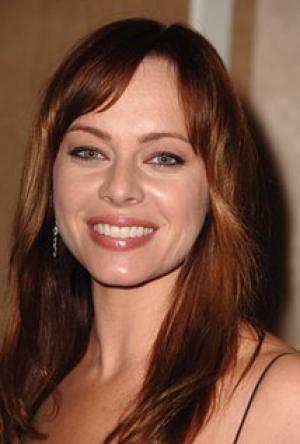 Who is Melinda Clarke?
Born Melinda Patrice Clarke on the 24th April 1969, in Dana Point, California USA, she is a prominent actress, possibly best known to the world as Julie Cooper in the TV drama series "The O.C." (2003-2007), and as Faith Taylor in the soap opera "Days of Our Live" (1989-1990), among many other roles she has secured in her career.
Early Life, Family, and Education
Melinda is one of three children born to John Clarke, a famous actor who originated the role of Mickey Horton in the soap opera "Days of Our Lives" in which he played for 39 years, and his wife Patricia, who was a ballet dancer. Melinda and the rest of the family were struck by a tragedy in 1994, when her sister Heidi passed away, after losing a battle with a malignant heart tumor. Inspired by her father's success, Melinda took acting serious from an early age, and while attending Dana Hill High School was a part of the drama club, and often took part in plays.
Career Beginnings
Following her matriculation in 1987, Melinda moved to Los Angeles as she wanted to launch her acting career; with a little help from her father, she was cast in the soap opera "Days of Our Lives" as Taylor Faith, remaining in the show for a year, which served as a boost for her further career. In the next few years, Melinda primarily had roles in horror films, such as "Return of the Living Dead III" (1993), starring Kent McCord, James T. Callahan and Sarah Douglas, while in 1994 she was cast as the lead in the TV comedy-drama fantasy series "Heaven Help Us", and also starred in the romantic drama film "Return to Two Moon Junction", next to John Clayton Schafer and Louise Fletcher. She continued with lead roles throughout the '90s, starring in such films as the sci-fi action comedy film "Killer Tongue" in 1996, and action-horror "Spawn" in 1997, and the same year was given the part of Margo Vincent in the TV action-adventure series "Soldier of Fortune, Inc.".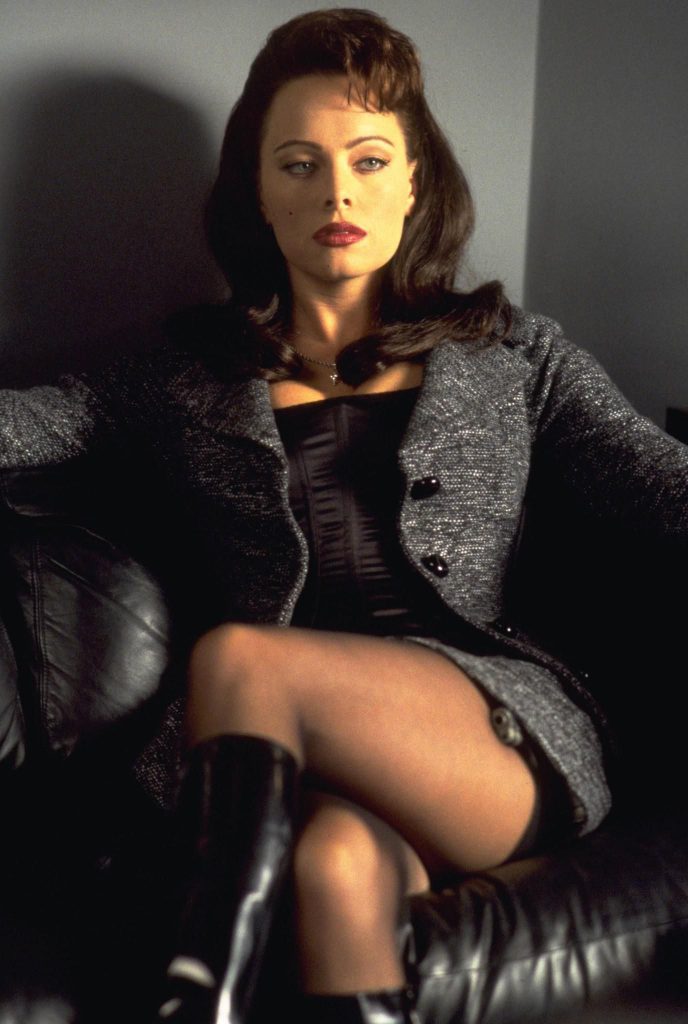 Rise to Prominence
The start of the 2000s didn't look too promising for Melinda as she couldn't secure any notable roles until 2003, when luck smiled upon her as she was chosen for the part of Julie Cooper in the TV drama series "O.C. California" (2003-2007). The role brought her newfound glory, since her character attracted negative attention from the fans of the series, which actually helped her get back on track, and she continued her rise to prominence with such roles as Blithe Meacham in the television drama film "She Drives Me Crazy" (2007), then as Amanda in the TV action series "Nikita" (2010-2013), and as Kelly Donovan in the TV fantasy action-drama series "The Vampire Diaries" (2010-2017). Most recently, Melinda appeared in the TV comedy series "Swedish Dicks" (2018), and she will star in the television film "Enough About You", which is yet to receive a release date.

Melinda Clarke Awards
Since launching her acting career in the late '80s, Melinda has appeared in over 50 film and TV titles, which have rewarded her with a few lifetime memories, increased her wealth and made her a star. She has also brought home a couple of awards and honors for her work on big and small screens – let's look into her award cabinet; back in 1993 she won the Chainsaw Award in the category Best Actress for her work on the horror film "Return of the Living Dead III", while in 1996 she was awarded Best Actress at the Sitges- Catalonian International Film Festival for the film "Killer Tongue", or in Spanish "La Lengua Asesina".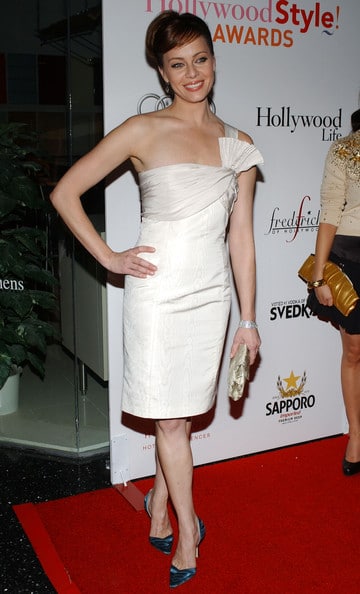 An Accomplished Voice Actress
Melinda has provided several voice-over roles during her career; her debut was as the voice of Alexa in the animated film "The Animatrix" in 2003, and later that year was the voice of Sofia Ivanescu in the video game "Mission: Impossible – Operation Surma", while in 2006 she lent her voice to Madame Macmu-Ling in the animated TV action-adventure series "Avatar: The Last Airbender" (2006). Furthermore, Melinda gave her voice to Charlene in the animated TV comedy series "King of the Hill" in 2008.
Do You Know How Rich This Successful Actress Melinda Clarke is?
With just a minor boost from her father in the early stages of her career, Melinda has managed to earn a name for herself in the massive entertainment industry, but just as important, she has earned a small fortune from her work. So, have you ever wondered how rich Melinda Clarke is, as of mid- 2018? Well, according to the authoritative sources, it has been estimated that Melinda Clarke's net worth is as high as $3 million, earned through her successful career active since 1989.
Do You Know of Melinda Clarke's Personal Life, Husband, Marriage, Divorce?
When it comes to her personal life, Melinda is more than open to talk about her life behind the scene. She has one marriage behind her, with actor Ernie Mirich from 1997 until 2005; the couple welcomed their only child in 2000, a daughter named Catherine Grace.
Melinda then spent several years on her own, until she started a romantic relationship with Adam Farmer, two years together before deciding to tie the knot on the 12th September 2015.
Melinda Clarke Body Measurements
Recognized for her red hair, Melinda has been described as a beautiful woman; she has kept her slim body despite giving birth to a child and the fact that she is just a year away from her 50th birthday. Melinda stands at 5ft 7ins, which is equal to 1.70m, while she weighs 132lbs or 60kgs.
Internet Popularity
Since becoming a star actress, Melinda has managed to expand her popularity to social media platforms, particularly Instagram and Twitter. On her official Instagram page, Melinda has more than 10,000 followers, with whom she has shared pictures of herself, her family, and events from her daily life.
She is no stranger to Twitter, but her official Twitter account is protected and has been followed by over 75,000 most loyal fans.
Melinda also has a small Facebook fan base with around 2,500 followers on her official page, where you can see Melinda's pictures, most recent news about her career, and life events.
So, if you are not already a fan of this prominent actress, then this is a great opportunity for you to become one. Just follow our links.
General Info
| | |
| --- | --- |
| Full Name | Melinda Clarke |
| Date Of Birth | April 24, 1969 |
| Height | 1.7 m |
| Profession | Actor |
| Nationality | American |
Family
| | |
| --- | --- |
| Spouse | Ernie Mirich |
| Children | Catherine Grace Mirich |
| Parents | John Clarke, Patricia Lewis |
| Siblings | Heidi Clarke, Joshua Clarke |
Accomplishments
| | |
| --- | --- |
| Movies | The Animatrix, Family Under Siege, Spawn, Killer Tongue, Return of the Living Dead 3, Hot Under The Collar, Vegas |
| TV Shows | The O.C., Nikita, Days of Our Lives, Soldier of Fortune, Inc., Heaven Help Us, The Clique, The Man |
Social profile links
Marks
Quotes
| # | Quote |
| --- | --- |
| 1 | We had this scene where I'm supposed to be bending over to get something. I thought it was kind of cute. |
| 2 | Throw in the humor, throw in that personality, try things you wouldn't normally try. |
| 3 | I was more of a light opera singer, not really much of a lounge singer. |
| 4 | Usually pilot season is very busy, and there are lots of auditions and lots of near misses and rejections. This year, I had two auditions, landed this role and it felt like being home again. |
| 5 | I'm manipulating the audience. I'm making sure people sympathize. |
| 6 | I'm getting a lot of roles as women who are very powerful. I think that's a reflection of me as a person. |
| 7 | They've turned this character into a human being. |
Facts
| # | Fact |
| --- | --- |
| 1 | Gave birth to her 1st child at age 30, a daughter Catherine Grace Mirich on January 4, 2000. Child's father is her ex-husband, Ernie Mirich. |
| 2 | She is a cigar aficionado. |
| 3 | Has volunteered as an actress with the Young Storytellers Foundation. |
| 4 | Resides in Los Angeles, California with her daughter [2009]. |
| 5 | Married Ernie Mirich in Dana Point, California, on June 28, 1997. One of her bridesmaids was Charlotte Ross. |
| 6 | She graduated from Dana Hills High School in Dana Point, California with the Class of 1987. Was in the Drama Club and took part in school productions. |
| 7 | Is only 10 years older than former co-star Adam Brody from The O.C. (2003) and is only 9 years older than former co-star Ben McKenzie. |
| 8 | She's good friends with Hudson Leick. They also worked together on Xena: Warrior Princess: A Necessary Evil (1997). |
| 9 | Has had two mass-marketed toy action figures made of her. The first was for her role as Jessica Priest in Spawn (1997), and her second was for her role as the Amazon Velasca from the television series Xena: Warrior Princess (1995). |
| 10 | Appeared with her The O.C. (2003) co-star, Kelly Rowan, in a CSI: Crime Scene Investigation (2000) Season 2 episode, CSI: Crime Scene Investigation: Slaves of Las Vegas (2001). |
| 11 | Was offered the role of Maggie in The Hitcher II: I've Been Waiting (2003) , but decided against taking the part. |
| 12 | She has a brother named Joshua and a sister named Heidi (who died in 1994 of a malignant heart tumor). |
| 13 | Daughter of actor John Clarke. |
| 14 | Was considered for a role in Die Another Day (2002). |
| 15 | Is a trained soprano. |
| 16 | She had no desire to be in horror films after Return of the Living Dead III (1993) in fear of being type cast as a scream queen. She did however audition for a lead in Scream (1996) as it was considered a thriller initially, but was told she was a better fit for the role of "Tatum Riley", the part would eventually go to Rose McGowan and they both worked together when she guest-starred on Charmed (1998). |
Pictures
Movies
Actress
| Title | Year | Status | Character |
| --- | --- | --- | --- |
| Gotham | 2016 | TV Series | Grace Van Dahl |
| CSI: Immortality | 2015 | TV Movie | Lady Heather |
| Dallas | 2014 | TV Series | Tracey McKay |
| How Divine! | 2014 | TV Movie | Chelsea Kirk |
| Nikita | 2010-2013 | TV Series | Amanda |
| Vegas | 2013 | TV Series | Lena Cavallo |
| Nikita: Codebreaker | 2012 | Video Game | Amanda |
| Entourage | 2005-2011 | TV Series | Melinda Clarke |
| CSI: Crime Scene Investigation | 2001-2011 | TV Series | Lady Heather Dr. Kessler |
| The Vampire Diaries | 2010 | TV Series | Kelly Donovan |
| Ghost Whisperer | 2010 | TV Series | Donna |
| Eli Stone | 2008-2009 | TV Series | Dr. Lee |
| Chuck | 2008 | TV Series | Sasha Banacheck |
| King of the Hill | 2008 | TV Series | Charlene |
| The Man | 2007 | TV Movie | Brooke McCluskey |
| Reaper | 2007 | TV Series | Mimi |
| She Drives Me Crazy | 2007 | TV Movie | Blithe Meacham |
| The O.C. | 2003-2007 | TV Series | Julie Cooper Julie Cooper-Nichol |
| Avatar: The Last Airbender | 2006 | TV Series | Madame Macmu-Ling |
| Dynamite | 2004 | | Beta |
| Mission: Impossible - Operation Surma | 2003 | Video Game | Sofia Ivanescu (voice) |
| Firefly | 2003 | TV Series | Nandi |
| Matriculated | 2003 | Short | Alexa (English version, voice) |
| The Animatrix | 2003 | | Alexa (segment "Matriculated") (voice) |
| The District | 2002-2003 | TV Series | Detective Olivia Cahill |
| Tremors | 2003 | TV Series | Dr. Megan Flint |
| .com for Murder | 2002 | | Agent Williams |
| Everwood | 2002 | TV Series | Sally Keyes |
| Charmed | 2002 | TV Series | The Siren |
| First Monday | 2002 | TV Series | |
| Cold Sweat | 2002 | Video | Starring |
| Star Trek: Enterprise | 2001 | TV Series | Sarin / Suliban Sarin |
| Nash Bridges | 1997-2000 | TV Series | Insp. Abby Gordon / Karen Decker |
| The Pretender | 2000 | TV Series | Miss Eve |
| Soldier of Fortune, Inc. | 1997-1999 | TV Series | Margo Vincent |
| Critics and Other Freaks | 1997 | | Mrs. M |
| Spawn | 1997 | | Jessica Priest |
| Sliders | 1997 | TV Series | Alisandra |
| Seinfeld | 1997 | TV Series | Alex |
| Xena: Warrior Princess | 1997 | TV Series | Velasca |
| Soldier of Fortune | 1997 | TV Movie | Margo Vincent |
| La lengua asesina | 1996 | | Candy |
| Mulholland Falls | 1996 | | Cigarette Girl |
| Strange Luck | 1996 | TV Series | Lola Vale |
| Return to Two Moon Junction | 1995 | | Savannah Delongpre |
| Heaven Help Us | 1994 | TV Series | Lexy Monroe / Lex Monroe |
| The George Carlin Show | 1994 | TV Series | Christy |
| Young Goodman Brown | 1993 | | Faith Brown |
| Return of the Living Dead III | 1993 | | Julie Walker (as Mindy Clarke) |
| Out for Blood | 1992 | | Laura (as Mindy Clarke) |
| Hot Under the Collar | 1992 | | Monica (as Mindy Clarke) |
| Jake and the Fatman | 1991 | TV Series | Angel Alexander |
| Days of Our Lives | 1989-1990 | TV Series | Faith Taylor |
Thanks
| Title | Year | Status | Character |
| --- | --- | --- | --- |
| GasHole | 2010 | Documentary special thanks | |
Self
| Title | Year | Status | Character |
| --- | --- | --- | --- |
| Living Dead Girl | 2016 | Video documentary short | Herself |
| Hell's Kitchen | 2009 | TV Series | Herself - Restaurant Patron |
| Secrets of the Hollywood Body | 2009 | TV Movie | Herself |
| Backstage: Hollywood Fashion | 2007 | TV Movie | Herself |
| Talkshow with Spike Feresten | 2007 | TV Series | Herself |
| The Tony Danza Show | 2006 | TV Series | Herself - Guest |
| SoapTalk | 2003-2006 | TV Series | Herself |
| The View | 2006 | TV Series | Herself - Guest |
| The Late Late Show with Craig Ferguson | 2005 | TV Series | Herself - Guest |
| Ellen: The Ellen DeGeneres Show | 2005 | TV Series | Herself - Guest |
| Kathy Griffin: My Life on the D-List | 2005 | TV Series | Herself |
| 50 Most Wicked Women of Primetime | 2004 | TV Movie documentary | Herself - Co-Host / Julie Cooper - The O.C. |
| The O.C.: A Day in the Life | 2004 | TV Special documentary | Herself / Julie Cooper-Nichol |
| The O.C.: Obsess Completely | 2004 | TV Movie | Herself / Julie Cooper-Nichol |
| The Teen Choice Awards 2004 | 2004 | TV Special | Herself |
| On-Air with Ryan Seacrest | 2004 | TV Series | Herself |
| Iron Chef America: Battle of the Masters | 2004 | TV Series | Judge (Spiny Lobster Battle) |
| The 30th Annual People's Choice Awards | 2004 | TV Special | Herself |
| Late Night with Conan O'Brien | 1998 | TV Series | Herself - Guest |
Archive Footage
| Title | Year | Status | Character |
| --- | --- | --- | --- |
| Xena: Warrior Princess | 2000 | TV Series | Velasca |
Awards
Won Awards
| Year | Award | Ceremony | Nomination | Movie |
| --- | --- | --- | --- | --- |
| 1996 | Best Actress | Sitges - Catalonian International Film Festival | | La lengua asesina (1996) |
| 1993 | Chainsaw Award | Fangoria Chainsaw Awards | Best Actress | Return of the Living Dead III (1993) |
Nominated Awards
| Year | Award | Ceremony | Nomination | Movie |
| --- | --- | --- | --- | --- |
| 1990 | Young Artist Award | Young Artist Awards | Best Young Actress in a Daytime Drama | Days of Our Lives (1965) |
Source:
IMDb
,
Wikipedia