• Teri Polo is an American actress, best known for starring in the "Meet the Parents" trilogy and "The West Wing".
• Her net worth is estimated to be $800,000.
• She began her acting career in 1986, starting with "TV 101".
• She rose to fame appearing in "The West Wing" and "Meet the Fockers".
• She has been married twice and has two children.

Known for movies
Short Info
| | |
| --- | --- |
| Net Worth | $2.5 Million |
| Date Of Birth | June 1, 1969 |
| Spouse | Anthony Moore |
| Fact | Has 3 dogs. |
| Payments | Earned $25,000 per episode from The Fosters (2013) |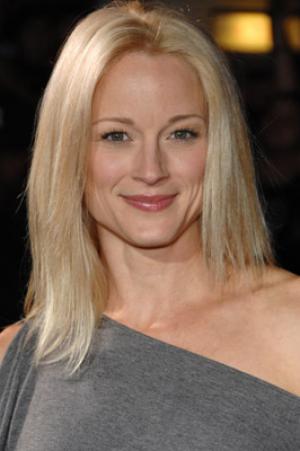 Who is Teri Polo?
Therese Elizabeth "Teri" Polo was born on 1 June 1969, in Dover, Delaware, USA, and is an actress, best known for starring in the "Meet the Parents" trilogy of films in which she played the role of Pam Byrnes-Focker. She's also been a part of numerous television series, including "The West Wing" and "The Fosters".
The Wealth of Teri Polo
How rich is Teri Polo? As of mid-2018, sources estimate a net worth that is at $800,000, mostly earned through a successful career in acting. She's been active in industry since 1986, and has worked with numerous high profile celebrities throughout her career. As she continues her career, it is expected that her wealth will also continue to increase.
Early Life and Career Beginnings
Teri's father was a stereo systems designer and her mother was a homemaker. At the age of five, she started training in ballet which she would go on to practice for the next 13 years, including attending New York's School of American Ballet. However, her path changed when she joined a modelling contest and subsequently won, which led her to move to New York City to pursue an acting career at the age of 17.
Her acting debut came in "TV 101", a drama series that aired on CBS during 1988. Afterwards, she would go on to appear in the miniseries "The Phantom of the Opera" in the role of Christine Daae; the miniseries is based on the book by Arthur Kopit and his unproduced stage musical. During the last season of "Northern Exposure" she would became a regular cast member of the series, before then playing the role of Detective Ash in the television series "Brimstone".
Career Breakthrough
Polo appeared in the television series "The West Wing", during its sixth and seventh season, playing the role of Helen Santos, the wife of Democratic presidential candidate Matt Santos, played by Jimmy Smits. The show is focused primarily on the West Wing of the White House during the fictitious administration of Josiah Bartlett, played by Martin Sheen. In 2005, her popularity grew even further as she posed naked in Playboy magazine, and was also the cover girl of the February edition. During this time, she was cast in the film "Meet the Fockers" the second installment of "Meet the Parents", which stars Ben Stiller and Robert De Niro – the three previously appeared in the original film.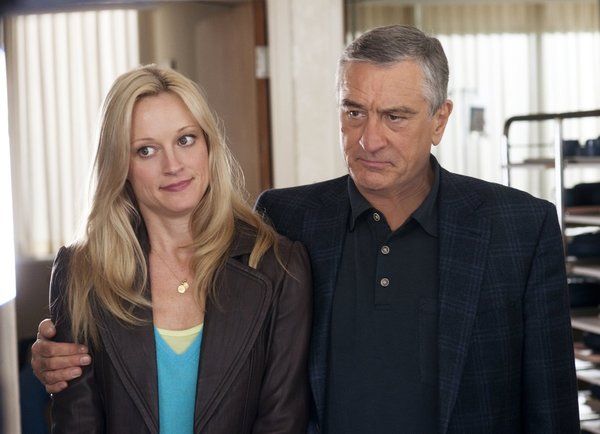 Coverage of her continued as she appeared in other magazines such as Maxim and InStyle. She also tried her hand at a few television movies including the Lifetime Movie "Legacy of Fear" and the Hallmark Channel movie "Love is a Four Letter World", and starred in the horror film "2:13" plus in "The Beacon", which is another horror film made by Sabbatical Pictures.
Later Work
In 2009, Teri appeared as a part of the television pilot for a show entitled "Washington Field", about a group of elite experts in the FBI who travel around the world, but it was not picked up. She then reprised her role the following year in "Little Fockers" which is the third film in the "Meet the Parents" trilogy, after which she became a part of the horror film entitled "The Hole" which is set in a 1980s style. She would go on to bring her talents back to television when she was cast in the series "The Fosters" playing the role of San Diego police officer Stef Adams Foster.

Aside from these, she's also appeared in other popular television shows – mainly as a guest – including "Numb3rs", "Chicago Hope", "Ghost Whisperer", "Law & Order: LA", and "Criminal Minds".
Marriages
In 1997, Polo married photographer Anthony Moore and they would go on to have a son together, however in 2005 the couple divorced. The following year, while on the set of a video she met drummer Jamie Wollam who's known for his work with various bands such as Avion, Drake Bell, and Venice. They would have a daughter together but their relationship ended in 2012. Apparently Teri is currently single.
Happy Birthday, Doodlebug sr! I love you more than bacon…and yes, that is how much taller than me he is already!❤️ pic.twitter.com/QEMiLeL4YF

— Teri Polo (@TeriPolo1) August 7, 2016
Is Teri Polo on Social Media?
Similar to many actresses, Teri is active on social media, particularly on the website Twitter on which she promotes some of her advocacies. She also posts pictures there, mainly tweets on her daily endeavors. She also showcases some of her travels in her account. There are also fan pages of her available on other websites such as Facebook though they are not maintained by here. Aside from these, she has a lot of videos available on the video-sharing website YouTube, which is mainly filled with clips of her in films and television shows.
General Info
| | |
| --- | --- |
| Full Name | Teri Polo |
| Net Worth | $2.5 Million |
| Date Of Birth | June 1, 1969 |
| Height | 1.65 m |
| Profession | Actor, Model |
| Education | Dover High School |
| Nationality | American |
Family
| | |
| --- | --- |
| Spouse | Anthony Moore |
| Children | Bayley Wollam, Griffin Moore |
| Parents | Jane Polo, Vince Polo |
| Siblings | Mike Polo, Steve Polo |
Accomplishments
| | |
| --- | --- |
| Nominations | Screen Actors Guild Award for Outstanding Performance by an Ensemble in a Drama Series, Screen Actors Guild Award for Outstanding Performance by an Ensemble in a Comedy Series, Blockbuster Entertainment Award for Favorite Female Newcomer |
| Movies | Little Fockers, Meet the Fockers, Meet the Parents, Domestic Disturbance, Straight from the Heart, The Hole, Beyond Borders, Taste of Romance, Outlaws and Angels, The Arrival, The Unsaid, Mystery Date, Full of It, The Christmas Heart, Love Is A Four Letter Word, Second String, Christmas Angel, The P... |
| TV Shows | The Fosters, I'm with Her, The Wedding Bells, Northern Exposure, Law & Order: LA, TV 101, Man Up!, Brimstone, Loving, Welcome to the Jungle Gym, Sugar Hill |
Social profile links
Salary
Quotes
| # | Quote |
| --- | --- |
| 1 | I became disillusioned with dance when I was 16 and started focusing on acting. |
| 2 | In Hollywood, most things are based on looks, so I'd love to do something that has nothing to do with how I look. |
| 3 | I moved to New York between my junior and senior years of high school to just see what it was like, to go to a modeling agency and see how to get representation. |
Facts
| # | Fact |
| --- | --- |
| 1 | Had to file chapter 11 bankruptcy in 2014 after owing 3/4 million in back taxes. |
| 2 | Her paternal grandfather was of Italian descent. Her other ancestry is German (including an immigrant great-grandmother), English, and small amounts of Scottish, Scots-Irish (Northern Irish), and Welsh. |
| 3 | In April 2014, Polo filed for bankruptcy, declaring less than $50,000 in assets and debts in excess of $800,000. |
| 4 | Charlotte, NC, USA: Living with her children. [2011] |
| 5 | Took a substantial loss ($550,000) selling her five-bedroom, 3,077-square-foot, Asian-inspired house in Manhattan Beach, California for $1.95 million. She originally paid $2.5 million for it in 2006. [2009] |
| 6 | Teri and her musician ex-boyfriend, Jamie Wollam, became the parents of a girl, Bayley, on December 20. 2007 in Los Angeles. Bailey weighed in at 7 pounds. |
| 7 | Her former boyfriend Jamie Wollam has a son named Carter Wollam. |
| 8 | Daughter Bayley, with her former boyfriend Jamie Wollam, born December 20, 2007 in Los Angeles. |
| 9 | Was featured as #42 in Maxim Magazine's "Hot 100 of 2002" supplement. (2002) |
| 10 | Has 3 dogs. |
| 11 | Posed in the February 2005 issue of Playboy. |
| 12 | Her former husband, Anthony Moore, is a photographer. |
| 13 | Gave birth to her first child, a boy named Griffin (born summer 2002). |
| 14 | Studied ballet from age 6 - 17. |
| 15 | Signed by the Petite modeling agency at age 17. |
| 16 | Dropped out of Dover High School (Dover, DE) at age 17 to move to NYC and pursue acting. |
| 17 | She and Anthony Moore eloped in Las Vegas one day after becoming engaged in a Sears store. |
| 18 | Honors student at Dover High School in Dover, DE. |
| 19 | Straight 'A' student at Holy Cross Elementary School. |
| 20 | Daughter of Jane Polo and Vince Polo. |
| 21 | Grew up in Dover, Delaware. |
Pictures
Movies
Actress
| Title | Year | Status | Character |
| --- | --- | --- | --- |
| All for Nikki | 2016 | completed | Liz Steadman |
| Conviction | 2016 | TV Series | Penny Price |
| The Fosters | 2013-2016 | TV Series | Stef Adams Foster Stef Foster |
| JL Ranch | 2016 | | Rebecca |
| Living with Models | 2016 | TV Series | Alice Adams |
| Royal Pains | 2016 | TV Series | Diana Underhill |
| Outlaws and Angels | 2016 | | Ada Tildon |
| Love, Again | 2015 | TV Movie | Chloe |
| Romantically Speaking | 2015 | TV Movie | Penny |
| The Christmas Shepherd | 2014 | TV Movie | Sally Brown |
| Law & Order: Special Victims Unit | 2008-2014 | TV Series | Cordelia Bauer / Dana Kelley |
| Mr Maple Leaf | 2014 | Short | Alex |
| A Bit of Bad Luck | 2014 | | Amanda |
| Authors Anonymous | 2014 | | Colette Mooney |
| Final Recourse | 2013 | | Brooke Holton |
| The Last Session | 2013 | Short | Elizabeth Queen |
| The Christmas Heart | 2012 | TV Movie | Ann Norman |
| Christmas Angel | 2012 | TV Movie | Melinda Davis |
| Criminal Minds | 2012 | TV Series | Maggie Hallman |
| Beyond | 2012/II | | Sarah Noble |
| A Taste of Romance | 2012 | TV Movie | Sara Westbrook |
| Man Up | 2011-2012 | TV Series | Theresa Hayden Keen / Teresa Hayden Keen / Theresa Hayden |
| We Have Your Husband | 2011 | TV Movie | Jayne Valseca |
| Law & Order: LA | 2010-2011 | TV Series | Casey Winters |
| Castle | 2011 | TV Series | Kayla Baron |
| Little Fockers | 2010 | | Pam Focker |
| Glory Daze | 2010 | TV Series | Professor Larsen |
| Medium | 2010 | TV Series | Mary-Louise Graff |
| Monk | 2009 | TV Series | Stephanie Briggs |
| Washington Field | 2009 | TV Movie | SA Amanda Diaz |
| The Beacon | 2009 | | Bryn Shaw |
| The Hole | 2009 | | Susan |
| Drop Dead Diva | 2009 | TV Series | Jillian Ford |
| The Storm | 2009 | TV Mini-Series | Danni Nelson |
| 2:13 | 2009 | | Amanda Richardson |
| Ghost Whisperer | 2009 | TV Series | Nikki |
| Expecting a Miracle | 2009 | TV Movie | Donna Stanhope |
| CSI: Miami | 2008 | TV Series | Jill Walsh |
| Finnegan | 2008 | TV Movie | Det. Erin Finnegan |
| The Wedding Bells | 2007 | TV Series | Jane Bell |
| Full of It | 2007 | | Mrs. Moran |
| Love Is a Four Letter Word | 2007 | TV Movie | Emily Bennett |
| Numb3rs | 2007 | TV Series | Rachel Willons |
| Welcome to the Jungle Gym | 2006 | TV Movie | |
| Legacy of Fear | 2006 | TV Movie | Detective Jeanne 'JJ' Joyce |
| The West Wing | 2005-2006 | TV Series | Helen Santos |
| For the Love of a Child | 2006 | TV Movie | Yvonne |
| Meet the Fockers | 2004 | | Pam Byrnes |
| I'm with Her | 2003-2004 | TV Series | Alex Young |
| Beyond Borders | 2003 | | Charlotte Jordan |
| Late Night with Conan O'Brien | 2003 | TV Series | |
| The Practice | 2003 | TV Series | Sarah Barker |
| Dragnet | 2003 | TV Series | Jessie Ross |
| Straight from the Heart | 2003 | TV Movie | Jordan Donovan |
| Second String | 2002 | TV Movie | Connie Heller |
| Domestic Disturbance | 2001 | | Susan |
| The Unsaid | 2001 | | Barbara Lonigan |
| Frasier | 2000 | TV Series | Abby Michaels |
| Meet the Parents | 2000 | | Pam Byrnes |
| Sports Night | 1999-2000 | TV Series | Rebecca Wells |
| Sugar Hill | 1999 | TV Series | |
| Felicity | 1999 | TV Series | Maggie Sherwood |
| Brimstone | 1998-1999 | TV Series | Ashur Badaktu / Det. Sgt. Delilah Ash / Det. Sgt. Deliah Ash |
| Texarkana | 1998 | TV Movie | |
| The Marriage Fool | 1998 | TV Movie | Susan Prescot |
| The Outer Limits | 1998 | TV Series | Sally McCoy |
| A Father for Brittany | 1998 | TV Movie | Kim Lussier |
| Van Helsing Chronicles | 1997 | TV Movie | Helena Harker |
| House of Frankenstein | 1997 | TV Mini-Series | Grace Dawkins |
| A Prayer in the Dark | 1997 | TV Movie | Janet Hayworth |
| Full Circle | 1996 | TV Movie | Tana Roberts |
| The Arrival | 1996 | | Char |
| Northern Exposure | 1994-1995 | TV Series | Michelle Schodowski Capra |
| Chicago Hope | 1995 | TV Series | Nurse Sarah Jane Petty |
| Tales from the Crypt | 1994 | TV Series | Sheila |
| Due South | 1994 | TV Series | Stephanie Cabot |
| The House of the Spirits | 1993 | | Rosa |
| Golden Gate | 1993 | | Cynthia |
| Quick | 1993 | | Quick |
| Aspen Extreme | 1993 | | Robin Hand |
| Passed Away | 1992 | | Rachel Scanlan |
| Mystery Date | 1991 | | Geena Matthews |
| Born to Ride | 1991 | | Beryl Ann Devers |
| People Like Us | 1990 | TV Movie | Justine Altemus Slatkin |
| The Phantom of the Opera | 1990 | TV Mini-Series | Christine Daeé |
| TV 101 | 1988-1989 | TV Series | Amanda Hampton |
| Loving | 1983 | TV Series | Kristin Larsen (1986) |
Self
| Title | Year | Status | Character |
| --- | --- | --- | --- |
| The $100,000 Pyramid | 2016 | TV Series | Herself - Celebrity Player |
| Hollywood Today Live | 2016 | TV Series | Herself |
| Dish Nation | 2016 | TV Series | Herself |
| Celebrity Name Game | 2014-2016 | TV Series | Herself / Herself - Celebrity Player |
| The View | 2015 | TV Series | Herself |
| Teens Wanna Know | 2015 | TV Series | Herself - Guest |
| Hell's Kitchen | 2014 | TV Series | Herself - Restaurant Patron |
| The Queen Latifah Show | 2014 | TV Series | Herself - Guest |
| Home & Family | 2013-2014 | TV Series | Herself - Guest |
| Good Day L.A. | 2013-2014 | TV Series | Herself |
| We Love Soaps TV | 2013 | TV Series | Herself - Guest |
| The Late Late Show with Craig Ferguson | 2005-2013 | TV Series | Herself |
| Marie | 2012 | TV Series documentary | Herself |
| The BAFTA Britannia Awards | 2011 | TV Special | Herself |
| Live with Kelly and Michael | 2010 | TV Series | Herself |
| The Wendy Williams Show | 2010 | TV Series | Herself |
| Gateway to Hell: The Making of 'The Hole' | 2010 | Video documentary short | Herself / Susan |
| The Hole: Family Matters | 2010 | Video documentary short | Herself / Susan |
| The Hole: The Third Dimension | 2010 | Video documentary short | Herself / Susan |
| Celebrity Ghost Stories | 2009 | TV Series documentary | Herself |
| 2009 Britannia Awards | 2009 | TV Special | Herself |
| Access Hollywood | 2007 | TV Series | Herself |
| Matt Lauer Meets the Fockers | 2005 | Video short | Herself |
| 11th Annual Screen Actors Guild Awards | 2005 | TV Special | Herself |
| Late Show with David Letterman | 2005 | TV Series | Herself |
| Dennis Miller | 2004 | TV Series | Herself |
| The Sharon Osbourne Show | 2004 | TV Series | Herself |
| The Wayne Brady Show | 2003 | TV Series | Herself |
| Jimmy Kimmel Live! | 2003 | TV Series | Herself |
| Spotlight on Location: Meet the Parents | 2001 | Video documentary short | Herself |
| The 27th Annual People's Choice Awards | 2001 | TV Special | Herself |
| MADtv | 2000 | TV Series | Herself |
| 2000 Blockbuster Entertainment Awards | 2000 | TV Special documentary | Herself |
Archive Footage
| Title | Year | Status | Character |
| --- | --- | --- | --- |
| Playboy Plus | 2011 | TV Series | Herself |
Awards
Won Awards
| Year | Award | Ceremony | Nomination | Movie |
| --- | --- | --- | --- | --- |
| 2013 | LA Femme Filmmaker Award | LA Femme International Film Festival | Innovative Award | |
Nominated Awards
| Year | Award | Ceremony | Nomination | Movie |
| --- | --- | --- | --- | --- |
| 2006 | Actor | Screen Actors Guild Awards | Outstanding Performance by an Ensemble in a Drama Series | The West Wing (1999) |
| 2001 | Blockbuster Entertainment Award | Blockbuster Entertainment Awards | Favorite Female - Newcomer | Meet the Parents (2000) |
| 1995 | Actor | Screen Actors Guild Awards | Outstanding Performance by an Ensemble in a Comedy Series | Northern Exposure (1990) |
Source:
IMDb
,
Wikipedia