• Albertsstuff is a popular YouTuber who plays "Roblox"
• He has two channels with a total of over 4 million subscribers
• His first YouTube video was uploaded in 2014
• His net worth is estimated to be $2.6 million
• He is in a relationship with Twitch star FoxKirsten
 
Who is Albertsstuff?
Albertsstuff is a Youtube star and video game player, who has achieved stardom by playing the popular video game "Roblox", and uploading gameplay videos onto his YouTube channel, on which he has more than 1.2 million subscribers. He has also started another channel, "Flamingo", on which he has more than three million subscribers.
So, do you want to find out more about Albertsstuff, from his childhood to most recent career endeavors, including his personal life as well? If yes, then stay with us for the length of the article, as we introduce you to this prominent YouTuber.
Albertsstuff Wiki: Age, Real Name, Childhood, Face Reveal
Albert Artez was born on the 11th June 1997, in Florida USA, where he spent the majority of his childhood with his sister, Alexandria. In one of his videos, Albersstuff spoke about living in New Jersey for a while, during his growing-up, but didn't mention any further details. Unfortunately, he is rather secretive as he hasn't shared anything in regards to his parents, such as their names and professions; also there is no information about his educational background. Although he is secretive, he has done a face reveal video.
Career Beginnings
He started his YouTube channel in 2012, but it wasn't until 2014 that he uploaded his first video. Having played "Roblox" for quite some time, he decided to share his knowledge and insights with people around the world, and his first ever video on YouTube – "ROBLOX – SCARIEST MOMENT EVER IN APOCALYPSE RISING" – was uploaded on the 29th October 2014, and now has just under 200,000 views.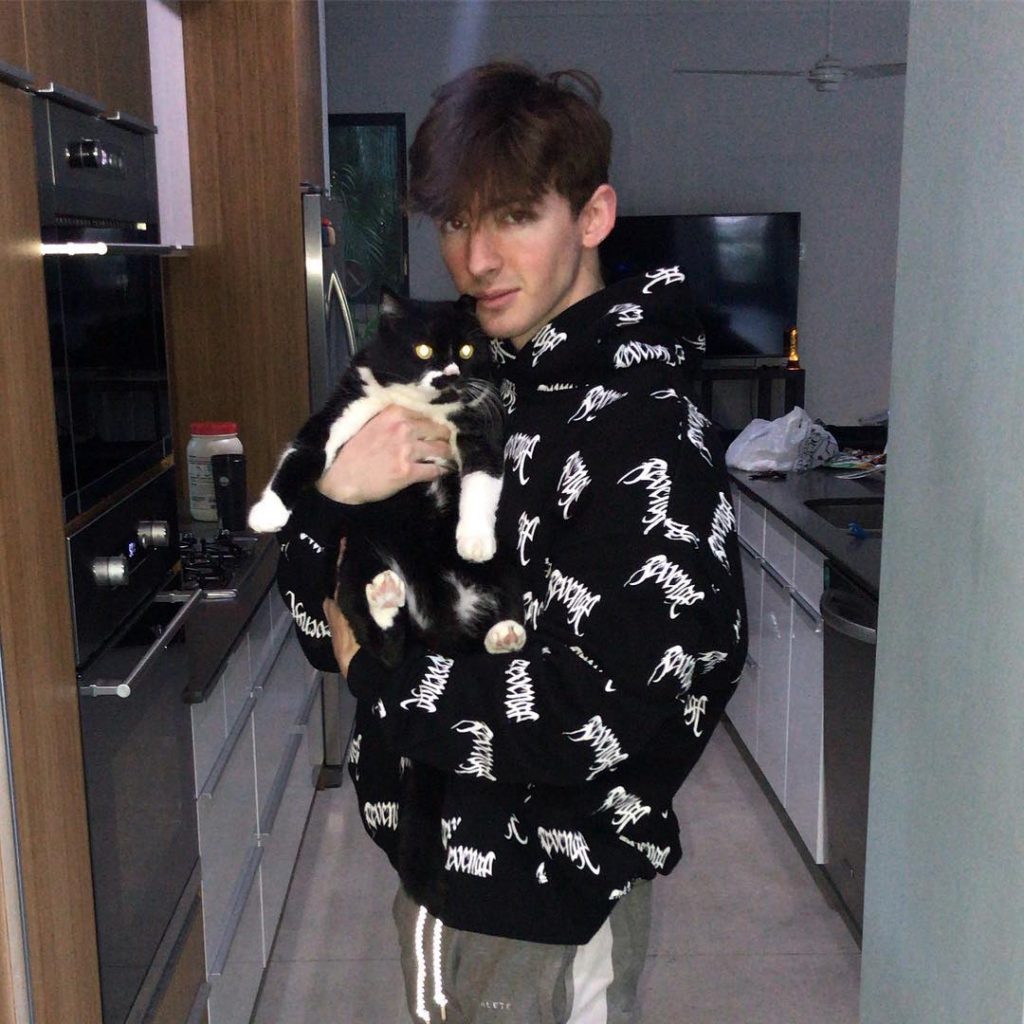 After the first few hundreds of views and subscribers, Albertsstuff continued with new videos, and with each one his popularity increased. Gradually he was becoming more popular, and the number of his subscribers reached 500,000. Encouraged by the early success, he began collaborating with other YouTubers, and also incorporated new ideas into his videos.
Rise to Prominence
He was becoming more popular, and the number of subscribers has now reached more than 1.2 million. His videos have just under 200 million views and some of the most popular include "Throwing A Party In Roblox", which has around four million views, then "Online Dating in Roblox", with around 3.5 million, "Trolling With Admin Powers In Roblox", over three million, and "Trolling Noobs In Hole In The Wall On Roblox", also with three million views, among numerous other videos that have only increased his popularity and wealth.
He has started another channel, "Flamingo", on which he has more than 3.2 million subscribers, and videos on this channel have more than 1.1 billion views. He has also uploaded "Roblox" content and some of the popular videos are "Using Roblox Admin Commands To Bully People", with just under 10 million views, "Admin Commands Trolling In Roblox", with eight million, and "Roblox custom Admin Became VeryUncomfortable", which has just under eight million views.
Albertsstuff Net Worth
Since launching his career, Albertsstuff has become one of the most popular YouTubers that share "Roblox" video game content. Praised by both fans and other YouTubers, his net worth has benefited from his success. So, have you ever wondered how rich Albertsstuff is, as of mid- 2019? According to authoritative sources, it has been estimated that Albertsstuff' net worth is as high as $2.6 million, which is quite impressive, don't you agree? Undoubtedly, his wealth will increase in the upcoming years, assuming that he successfully continues his career.
https://www.facebook.com/AlbertsstuffOfficial/photos/a.314644662777173/314644602777179/?type=3&theater
Albertstuff Personal Life, Dating, Girlfriend
What do you know about Albertsstuff personal life? Well, this successful YouTuber hasn't been very open when it comes to sharing details from his personal life, but we have still discovered some interesting facts about him, aside from his career. When it comes to his love life, Albertsstuff is in a relationship with Twitch star, FoxKirsten.
Before Kirsten, he was in a relationship with YouTuber Lana, who goes by the name LanasStuff.
He is quite close friends with other YouTubers, who include Jayingee, Koneko Kitten, and RussoPlays, among others.
Albertsstuff Internet Fame
Over the years, Albertsstuff has expanded his popularity to other social media platforms, especially Instagram and Twitter. His official Instagram page has over 260,000 followers, with whom he has shared pictures of himself with his friends and girlfriend, among numerous other posts.
dog vidoe!https://t.co/Sc28iKagtL

— Albert (@AlbertsStuff) August 4, 2019
You can find him on Twitter as well, on which he has more than 220,000 loyal fans, and has used his popularity to promote his work, often sharing his newest videos with the fans.
So, if you aren't already a fan of this prominent YouTuber, then this is a perfect opportunity for you to become one, just skip over to his official pages, and see what he is up to next, both personally and professionally.