• Jose Manwell Reyes is a singer and rapper best known for being part of the Christian hip hop group called Group 1 Crew.
• His net worth is estimated to be $700,000 thanks to his success in the music industry.
• He had a troubled childhood but found his talent for singing in his final year of high school.
• He is married to actress, comedian, and former NFL cheerleader Anjelah Johnson.
• He is active on social media, promoting his work and his new music group Panda$.
 
Who is Manwell Reyes?
Jose Manwell Reyes was born in Germany. He is a singer and rapper, best known for being a part of the Christian hip hop group called Group 1 crew as their lead singer. The group was active from 2007 to 2013 and is known for their hit radio single "Forgive Me".
The Riches of Manwell Reyes
How rich is Manwell Reyes? As of mid-2018, sources estimate a net worth that is at $700,000, earned through a successful career in the music industry. His wealth has also been elevated thanks to the success of actress and comedian Anjelah Johnson. As he continues his career, it is expected that his wealth will also continue to increase.
Early Life and Career Beginnings
Though Manwell was born in Germany to a father who was in the US military, but who separated from his mother early in Manwell's life, and he moved to Florida, USA with her and his older brother, where he was raised. He didn't get to see much of his father growing up because of his military career. Manwell had a troubled childhood, as he didn't care much for education, and was actually kicked out of three schools
Things changed when he was in his final year in high school, when he became a Christian. After matriculating, he attended Southeastern University, and was invited to perform in a summer camp where he discovered that he had a talent for singing. This set him on his path, and after completing his education, he decided to form a group, leading to the creation of the Group 1 Crew. They were established in 2003, but it wasn't until four years later that they released their debut song "Can't Go On", which was a part of WOW Hits 2007.
Group 1 Crew
Group 1 Crew originally consisted of Jose Manwell Reyes, Blanca Callahan and Pablo Villatoro. Pablo stayed with the group until 2011 while Blanca left in 2013 due to a pregnancy, and then pursued a solo career afterwards. They also had percussionist and background vocalist Ben Callahan, who stayed with the group until his sister left. In 2014, four new members joined the group including Sarah Sandoz, Loren "Snoopy" Clark, Brian, and Lance Herring. They were signed to Fervent Records and Warner Bros. Records, and their first EP was released in 2007, entitled "I Have a Dream", which led to the release of their full length debut album entitled "Group 1 Crew".
Their songs "Love is a Beautiful Thing" would hit the charts in 2008, and they then released their second studio album entitled "Ordinary Dreamers". One of their most popular songs was "Forgive Me", which was featured during an episode of the television show "One Tree Hill". In 2010, they then released the album "Outta Space Love", which is considered one of their most successful mainstream efforts. Manwell stayed with the group in 2017, when he announced that he would be putting aside the group to pursue other projects.
Marriage
In 2011, Reyes married stand-up comedian, actress, and former NFL cheerleader Anjelah Johnson after dating for some time, in a ceremony held at Half Moon Bay, California. They've mentioned in interviews that they do not want any children of their own. but they enjoy spending time with their nieces and nephews.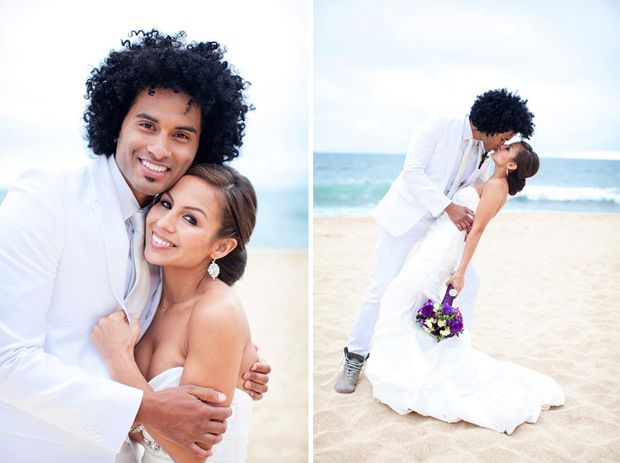 Anjelah is known for having being a cast member of the series "Madtv" during its 13th season, and at that time, popularized several characters who later become regular features of her stand-up comedy act. These include the Vietnamese nail salon employee named Tammy/My Linh, and a rude fast food employee who turned into a music star named Bon Qui Qui. Since leaving "MADtv", she's been working on numerous comedy specials, with her third entitled "Anjelah Johnson: Not Fancy" released through Netflix in 2015; she is one of the comedians who have increased their wealth significantly through lucrative deals with Netflix. Not many details are known about their relationship as they like to maintain their privacy despite each of them being popular in their respective fields.
This season has been amazing. Finally doin me 4.13.18 #Pandas @PandasMusic_ pic.twitter.com/he5CiCTEG8

— MANWELLREYES (@manwellreyes) April 11, 2018
Is Manwell Reyes on Social Media?
Similar to numerous music personalities, Manwell is highly active online through accounts on social media, on which he has Instagram, Facebook and Twitter accounts. He posts a lot of pictures with his wife and promotes her work, as well as a few pictures from back when he was with Group 1 Crew, plus some of his daily endeavors. Recently, he's been promoting one of his recent projects which is a YouTube channel with Johnson. He also has a new music group called Panda$ which has been gaining a bit of attention, with several music videos being released on YouTube, three so far, all of which have been produced through UMG Recordings.
Movies
Actor
| Title | Year | Status | Character |
| --- | --- | --- | --- |
| Restored Me | | post-production | J.R. |
| Moms' Night Out | 2014 | | Tattoo Desk Guy |
Self
| Title | Year | Status | Character |
| --- | --- | --- | --- |
| The Collective | 2014 | TV Series | Himself |
Source:
IMDb
,
Wikipedia