Bill Canny is a man of several talents, who's captivated the "Moonshiners" audience since he debuted in season two, when he joined the docudrama TV show about the community of bootleggers producing moonshine, a form of illegally distilled liquor, in the Appalachian Mountains. However, nothing illegal seems to happen in front of the cameras, and the show dramatizes the moonshiners' techniques, life, and law-escaping efforts.
Bill's procedures and recipes are impressive, although many date to the US Prohibition era between 1920 and 1933, when alcohol was banned nationwide. "Moonshiners" cast members also have unique recipes, making the show even more fun. Bill was introduced as a master of the craft in 2012 in the "Rise 'n Shine!" episode. Unfortunately, he left the "Moonshiners" cast in 2016, and the audience could only see his likeness through archive footage for the next three years. We studied who Bill is and what he did after his departure.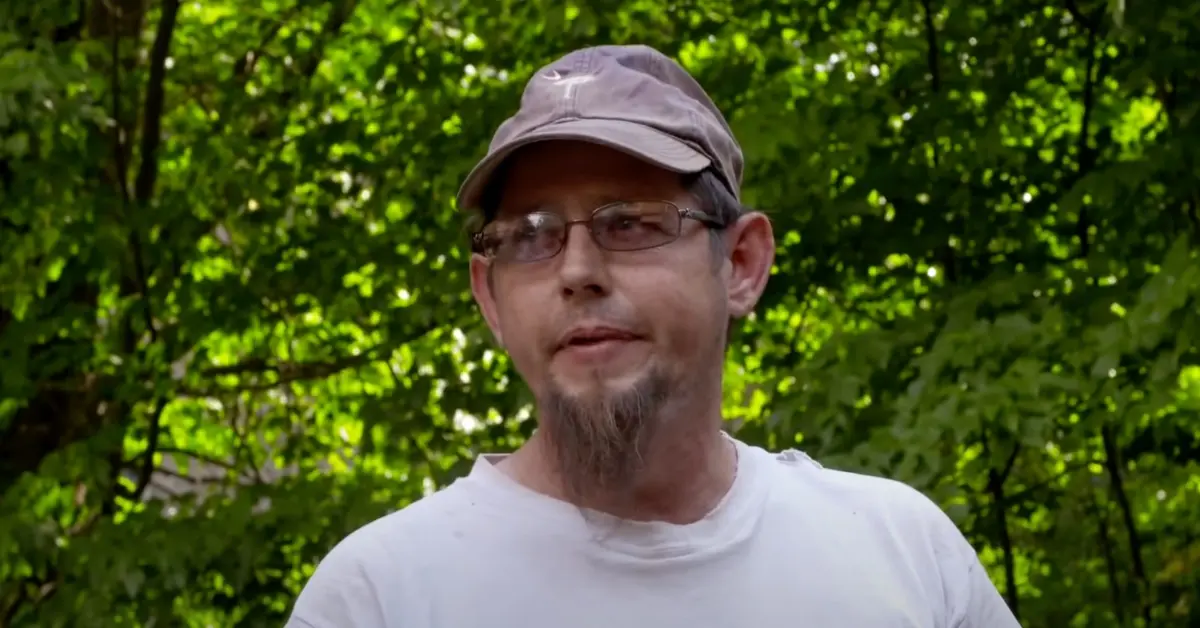 Bill now rarely mentions moonshining
Discovery Channel likely wouldn't air a TV show featuring illegal activities happening in real time. Virginia is one of the states within the Appalachian Mountains territory, and its representatives claim that the Bureau of Law Enforcement would have taken measures if anything illegal happened on-screen. Contrastingly, the production company, Magilla Entertainment, asserts that the documentary content is authentic.
Regardless, it's clear that Bill can make illegal moonshine behind the scenes, as he was interested in the craft long before the show premiered on 6 December 2011. He had an excellent teacher, Barney Barnwell, and demonstrated the extensive knowledge and charisma of someone confident with their work. Bill left the show in 2016 without an official statement. It's presumed that he disagreed with cast members or had became tired of showing his lifestyle on camera. Bill focused on his art, music, and personal interests, such as philosophy, psychedelic substances, collecting old books, and studying gnosticism. He dated a girl named Sara and resides in South Carolina, although he left his Reidville homestead to find work at a friend's property in Greenville this year.
He had valuable influences
Billy was born in 1983 into a middle-class family in the wilderness of Hillbrook Forest in Spartanburg, South Carolina, and enjoyed a privileged life with both parents around. His grandfathers served in World War II ,and partook in the D-Day operation on 6 June 1944. The operation, codenamed OVERLORD, is recorded history's largest amphibious or seaborne invasion. His maternal grandfather was 'blown out of a Sherman Tank during the war.' Bill's paternal grandfather joined the US Army in April 1942, and eventually became the commanding officer of the 2029th Engineer Aviation Fire Fighting Platoon. He left the US on 15 October 1943 aboard the Queen Mary vessel, eventually leading units in Germany, France, Belgium, and England. Consequently, Bill enlisted in the 2000s, and was deployed with the 1st Battalion Sixth Marine Regiment to Kandahar, Afghanistan, in June 2004. He later went to Fallujah and eventually swore to frame his grandfathers' Purple Heart medals together.
Bill's father, Jeff, who was briefly in "Moonshiners" in 2012, instilled a passion for music in him. Bill also developed his skills as a builder and carpenter as he enjoyed the feeling that he could make anything he could imagine. That translated well into improving his moonshining equipment. Unfortunately, Jeff, passed away in the last few years.
Billy is a follower of Stoicism and has announced that he enjoys reading works by heretics, i.e., people who disagree with the religious teachings, especially of the Roman Catholic church. He also feels that people should read stories by Jesus' disciples whose gospels did not make it into the Bible, and he shares his views in the Highlights portion of his Instagram profile, @alchemisoul. Bill isn't infallible; he lost his temper a few times in "Moonshiners", and often argued with his partner, Josh Owens.
He has many favorites
Bill has used his Instagram account to share his love for the well-known "Game of Thrones" TV show, in which his favorite characters are Mance Rayder and Sansa Stark. He also mentions another TV show, "True Detective," appreciating the connection and insightful conversations between two homicide detective partners, Rust Cohle and Martin "Marty" Heart. Bill has also enjoyed the movies in the "Jurassic Park" franchise.
He values philosophers, writers, comedians, and actors such as Candide, George Carlin, and Voltaire. Bill has also quoted Manly P. Hall, one of the best-known Freemasons, the mystic Terence McKenna, the satirist Bill Hicks, and painter Herman Hesse. He also values Gonzo journalism and its most prominent representative, Hunter S. Thompson. Furthermore, he quoted physicist Niels Bohr, who helped society understand quantum theory and atomic structure, and authors Nietzsche, Shakespeare, Robert Anton Wilson, and Carl Sagan.
Bill's taste for paintings and digital art, which he shared frequently between 2016 and 2018, relates to occultism, witchcraft, magic, and Buddhism. They resemble styles of expressionism and abstract art mixed with psychedelic art. He's tagged many digital works with hashtags sketch doodle, digitalart, and southernartists, suggesting that he has produced many. Moreover, Bill showcased his unfinished work on canvas and paper in 2017, proving that he's behind their creation.
Bill collects books
Although that was never his intent, Bill developed an interest in old books, and eventually amassed a modest collection. According to him, 'there's no greater window of insight into the past; typically there's something profound and repulsive, or a teachable moment to be found. It was as true then as it is now.'
He collects literary works opposing mainstream teachings, politically correct opinions, or classics. On that note, he cherishes the "Lady of the Lake" by Sir Walter Scott. He owns the 1883 edition, and an alternative undated version emphasizing connections to the mythological King Arthur. Bill also procured the 1900 edition of "Paradise Lost I and II" by John Milton. He also possesses "The Womanly Art of Self-Defense" by Paul Boesch from 1965, and "Good Manners" from 1889. In 2020, Bill asked his fans for their opinion of the authorship of works by William Shakespeare. A Baconian theory suggests that Sir Francis Bacon, Sir Walter Raleigh, and Edmund Spencer published some or all plays attributed to Shakespeare; some theorize whether Shakespeare was an artist name used to draw critique without risking the author's reputation. Bill is expectedly passionate about the topic, as he read works by prominent Freemasons and the Rosicrucians; Bacon was said to be one, and openly shared his motto, 'bene visit qui bene latuit (one lives best by the hidden life).' Bill also agrees that psychedelics such as LSD, psilocybin, and ayahuasca shouldn't be considered drugs. He thinks that old civilizations used them to expand their knowledge about the world.
He lives on a farm
Bill posted images from his homestead with a farm, presumably in Reidville, South Carolina, that he later relocated from. He keeps chicken, loves barbecuing on his porch, and began building a greenhouse farm in 2018. Bill also makes unique designs for his farm, including a metal sculpture, which he calls a metallic lattice frame, that he fixes to his screen doors with a zip tie. Bill also said that he enjoys doing yard work, putting flowerbeds together, and seeing snowfall. He says that snow always forces him to stop and smell the flowers.
Bill also told his Instagram followers how bittersweet it was that a nearby plot with a massive pond got sold in 2020. It was close to his homestead, and he enjoyed free reign to its beauty for decades, as the owners were always out of state. The wetland's purchase made him think about money, and he wished that he had the money to buy it. However, Bill was happy to hear that the new owners were a family expanding their homestead, not a soulless corporation.
Bill & Josh have big dreams about a big still: the blackpot submarine still >> http://t.co/Mxzc1W0OhR pic.twitter.com/wdZkoqwbYB

— Moonshiners (@MoonshinersTV) November 25, 2014
Bill announced in mid-2023 that he found work with another friend, and now lives in Greenville, having spent most of the past six years in and around Reidville. While sad to leave, Bill was pleased to see the area develop rapidly, earning the nickname "the Upstate of South Carolina" among the state's residents. Before he left, he planted several hundred trees, including elderberry, mulberry, and Black Locust. Shortly after, one of his friends reserved the entire Nu-Way Lounge & Restaurant bar in Spartanburg for the evening to celebrate Bill's 40th birthday.
Bill is a musician
Bill knows how to play the guitar, drums, ukulele, and organ but remains an underground musician. He enjoys the progressive rock genre, and has been a long-time fan of the bands Tool, Nine Inch Nails, and Radiohead. He's gushed about songs such as "God Only Knows" by The Beach Boys, "Feel it Still" by Portugal. "The Man", and "Wordless Chorus" by My Morning Jacket.
He sometimes records his jamming sessions with free audio capture software, but doesn't plan to go further than making some tracks for fun. Like many artists, Bill also needs help deciding when the song is complete. Thus, he's reluctant to release projects, and mostly sticks to sharing improvised sections on his guitar, banjo, keyboards and piano via his social media.
He has several pets
Bill was only a dog person until 2018 or 2019 when he spotted a kitten on his property. He felt sudden compassion and started nurturing it, but she had a litter within six months. Bill initially expected to care for four cats. However, he quickly realized that the young mom had given birth to more, over 10, after she came out of hiding. He then concluded, 'No one sets out to be a crazy cat person; we didn't choose that life, it chose us.' Bill introduced his Golden Retriever, who he calls 'Certified Whisperer, Grand Wizard,' to his Instagram audience in early 2023.
He could be single
When the show was on TV, the viewers learned that Bill was in a long-term relationship with Sara Brunjes. They revealed that they met in the 1990s, but didn't indicate marriage plans. They have no known children, and Sara called their relationship 'a civil union.' However, she's been absent from Bill's social media for several years, which might mean that they broke up. Contrarily, they might be together or married and didn't want to publicize their relationship status, now that Bill isn't in the show.