Just a simple reminder that article is created and owned only by biographytribune.com. Article cannot be re-published in any other pages or documents. Copyright is protected by DMCA. All found copies will be reported.
Original source: https://biographytribune.com/who-is-comedian-and-actor-sal-vulcano-his-wiki-net-worth-sister-jenna-vulcano-gay-bio-parents-family-education/
Who is comedian and actor Sal Vulcano?
Born Salvatore Edward Anthony Vulcano under the sign of Scorpio on the 5th of November 1976, in New York City, USA, Sal Vulcano is a 41-year-old actor, comedian and producer of Italian, Cuban and Puerto Rican descent. He is perhaps best known for his contribution as the executive producer of the famous "Impractical Jokers" TV series, which started in 2011 and is still ongoing. He has had a number of other successes as both an actor and producer in various films and TV shows throughout his career, active in the often lucrative entertainment business since 1998.
Early Life and Education
Sal was raised in the aforementioned city, by Sal Vulcano Sr. and Dianne Fernandez-Vulcano, whose professions are still unknown. He has a sister named Jenna Vulcano, who has appeared on his show, although it is unknown which of the two is older. There aren't many details concerning his early childhood, but it surely wasn't a perfect one, as he was hit by a car when he was only four years old, although the details of this incident have never been revealed. There is also the fact that his parents divorced in his early youth, but there's no information as to which parent got custody of the children. As per his education, Sal first attended the Monsignor Farrell High School, where he participated in numerous school sports, such as basketball, hockey and football. Upon matriculation, he went on to enroll at St. John's University, from where he graduated with a degree in finance in 1998.
A piece of trivia is that Sal has three known phobias – one is of cats, because he was attacked by one of his friends' cat multiple times when he was young, and the other two are of germs and railings.
Career
It is unknown what jobs Sal had before starting his acting career, and although he didn't begin with a role of his own, he technically made his screen debut in 1998 as an 'extra', a lawn mower in the film entitled "Damned!." A year later, he joined up with Mike Boccio, Joe Gatto and James Murray in a group called "The Tenderloins", and together they began touring the country with comedy shows, making small-time entertainment on a low budget. This went on until 2005, when Sal wrote, produced and starred in the short comedy movie entitled "Superdude & Friend." He went on to star in numerous short films through 2009, when he co-wrote and starred in his group's screen debut, entitled "The Tenderloins." Two years later, having amassed the required funds, Sal's group was finally able to create their own show, which all four of the members wrote, produced and starred in, entitled "Impractical Jokers," which began airing on TruTV on the 15
th
of December 2011, showcasing real reactions of people through hidden cameras, in funny events created by the four stars. Since 2011, Sal has written, produced and starred in several other versions of the said show, although the original is what still keeps him busy.
That's a wrap. Hope you all like it. It currently has zero negative reviews. (Also zero reviews).‬‪Please check it out…

Posted by Sal Vulcano on Sunday, June 10, 2018
Love Life
Concerning Sal's romantic involvements, as the he himself hasn't said much on this matter, the media remains in the dark. Still, it is known that in 2014 he came out as gay in his own show, but he later stated that he only did this in order to support his colleague, James Murray, who actually did come out as gay then as well. As something that could shed light on his love life, there is his Twitter post on the 31st of October 2016, where he spoke about his wife in a humorous fashion, although his wife's identity remains unknown to the media even today, and seeing as he is a comedian, this post could also be taken as a regular joke with little truth to it.
Just a couple dudes from Shaolin. pic.twitter.com/PUvGAiPojN

— Sal Vulcano (@SalVulcano) October 18, 2017
What is Sal Vulcano's Net Worth?
Have you ever wondered how rich Sal Vulcano is, as of mid-2018? According to various authoritative sources, it has been estimated that the current total of Sal's accumulated wealth is close to $400,000, largely aided by his numerous successes in the entertainment industry, while the greatest contribution has come from his long-term screen presence as an actor in, writer and producer of "Impractical Jokers." As his career continues to develop, the said amount can be expected to increase.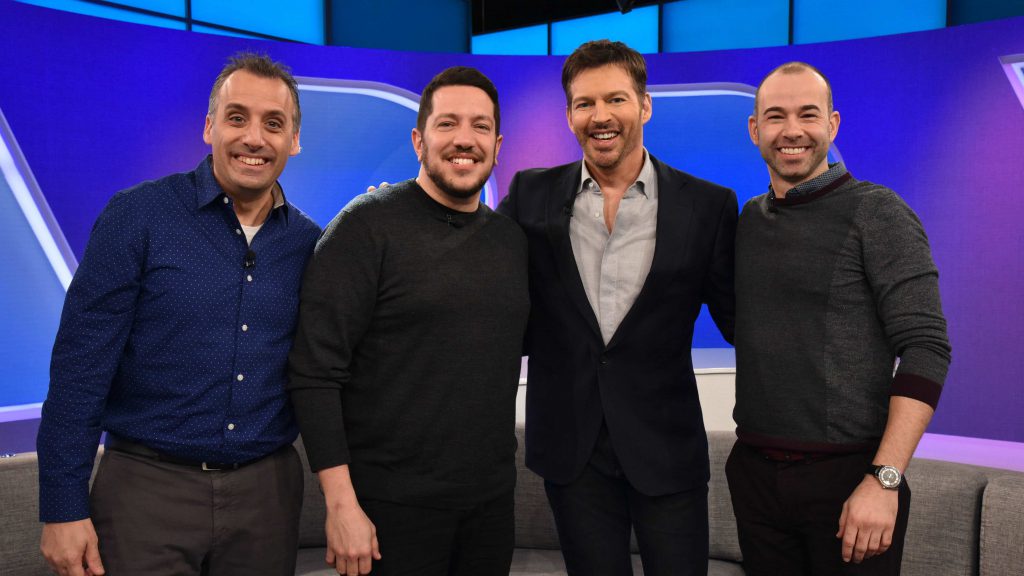 Body Measurements
Concerning the physical attributes of the actor, it is reputed by various sources that his height is 5ft 9ins (1.75m), but that's about all. His hair is dark brown and his eyes are green, while his body shape is generally described as regular.
Social Media Presence
Due to the major influence of social networks, it is nowadays a regular thing for active actors to nourish a close and active relationship with their fans, for the sake of increasing the popularity of the titles they're working on, and thus their own net worth. It looks like Sal himself is an active subscriber of this celebrity trend, as he is present on most popular social media networks, save for one. His Instagram account is currently followed by over 825,000 fans, his Facebook page enjoys almost 700,000 followers, while his Twitter account boasts a significantly higher 1,000,000 followers at the moment.