• Crystal Bernard is an actress, singer, and songwriter with a net worth of over $5 million.
• She developed an interest in acting and singing at a young age and studied at Spring High School and Baylor University.
• She is best known for appearing in the sitcom "Wings" for eight years.
• She has also starred in other films and television series, plus three stage productions.
• She has been linked with numerous celebrities and has collaborated with musicians such as Peter Cetera, Jim Messina and Paula Abdul.

Known for movies
Short Info
| | |
| --- | --- |
| Date Of Birth | September 30, 1961 |
| Mark | Hissing voice |
| Fact | Former longtime girlfriend of producer Tony Thomas, son of Danny Thomas. |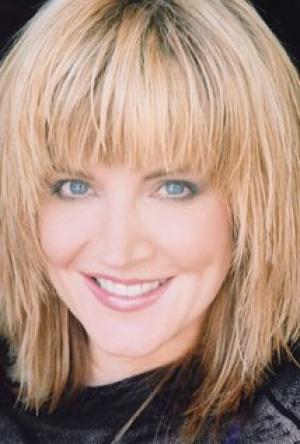 Who is Crystal Bernard?
Crystal Lynn Bernard was born on 30 September 1961, in Garland, Texas USA, and is an actress, singer and songwriter, best known for appearing in the sitcom "Wings", a show she joined for eight years. She's also appeared in other television projects and films.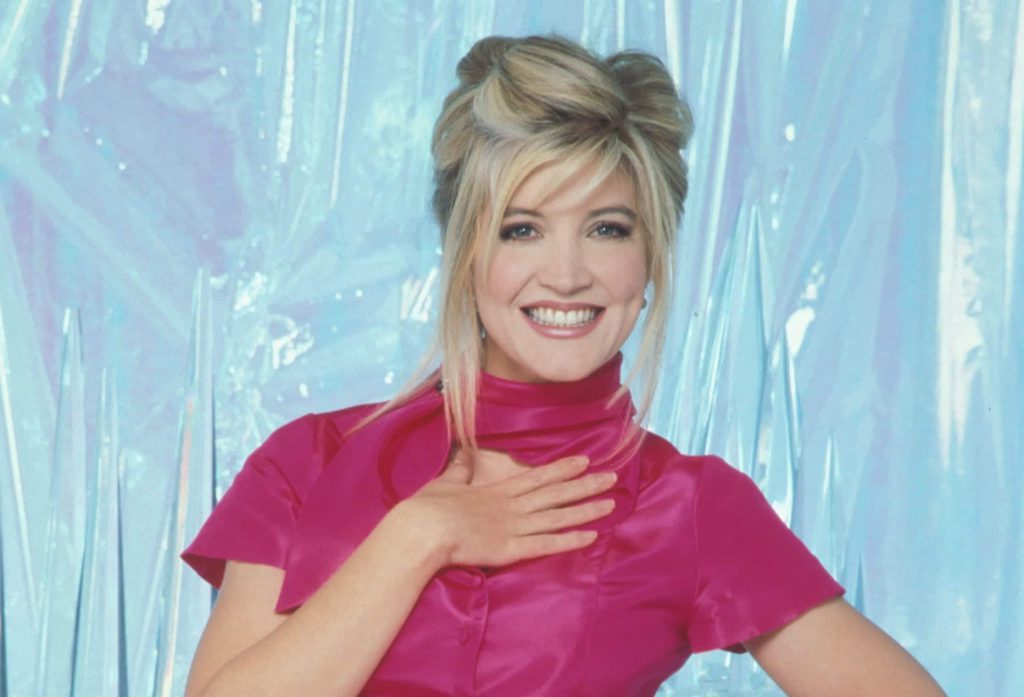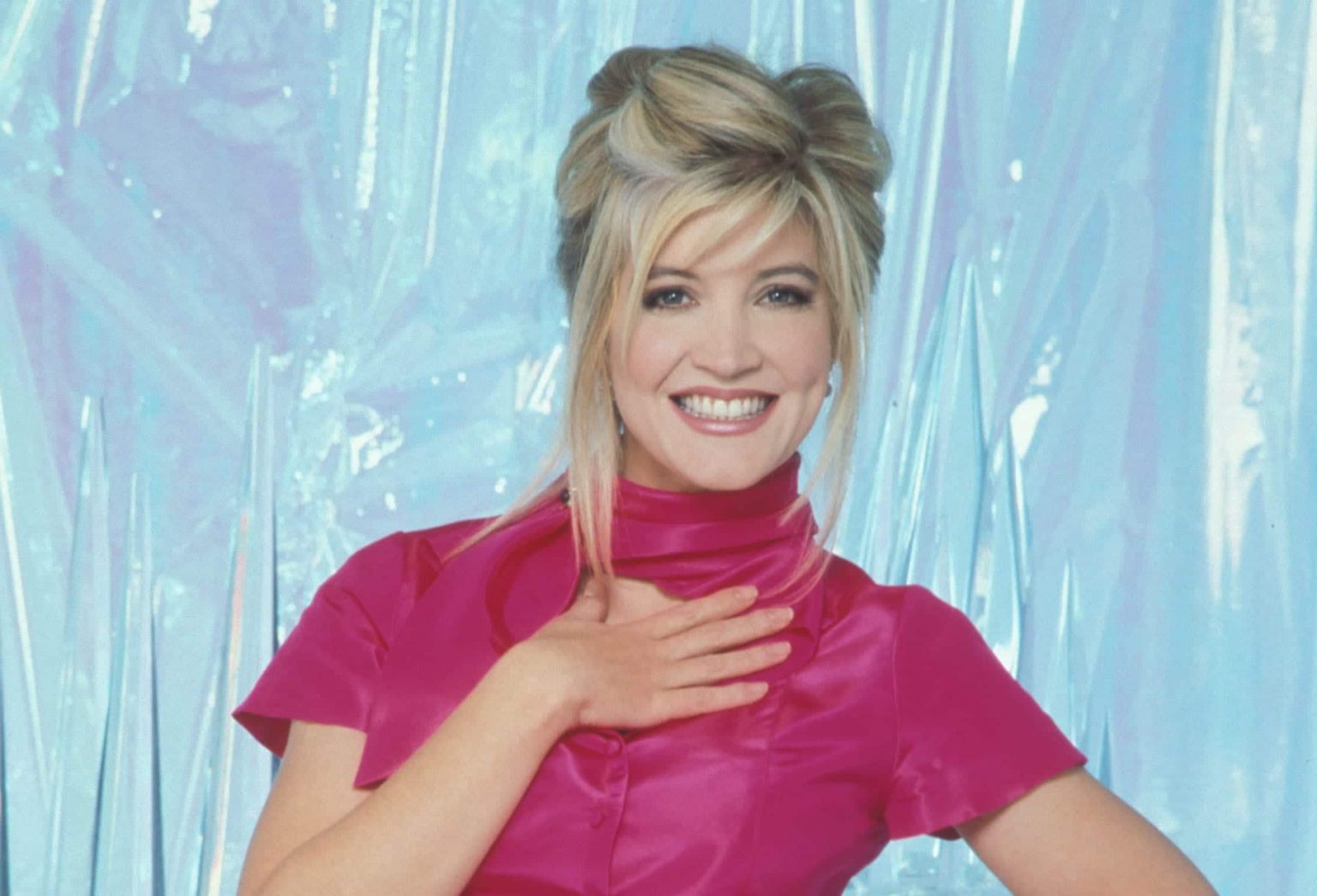 The Riches of Crystal Bernard
How rich is Crystal Bernard? As of mid-2018, sources estimate a net worth that is over $5 million, mostly earned through a successful career in acting, having been active in the industry since 1982, and she has also tried her hand at a music career. As she continues her career, it is expected that her wealth will also continue to increase.
Early Life, Education, and Career Beginnings
Crystal was raised in her Southern Baptist home, with her father being a televangelist who travelled across the US. At a young age, she developed an interest in both singing and acting, becoming active with her elder sister at singing gospel songs. They recorded a song while they were eight years old, and often performed with their other two younger sisters.
She would grow up in Houston, Texas and would study acting through the Alley Theatre. She was educated at Spring High School, and after matriculating, attended Baylor University, studying both acting and international relations. In 1982, she got one of her first primetime television roles in the popular TV sitcom "Happy Days", in which she played the role of KC Cunningham during the tenth season of the show, which starred Ron Howard, Henry Winkler, Tom Bosley and Marion Ross. After her appearance there, she would go on to make guest appearances in other popular television series.
Further Acting Work
Bernard next joined the cast of the sitcom entitled "It's A Living", in which she played the role of Amy Tompkins, the show being set in a restaurant at the top of the Bonaventure Hotel in Los Angeles. Her next role would be her most notable, as she joined the cast of the sitcom "Wings" as Helen Chappel Hackett, a café counter operator at the airport for the show's entire run from 1990 to 1997, set in a small fictional two-airline airport called "Tom Nevers Field Airport".
I love tsundere characters.
Helen fits this trope, she is cold and harsh towards Joe but deep down she loves him.#Wings @CrystalBernard1 pic.twitter.com/619p8Ojh6C

— HalloweenFanatic'93 (@ZSkellingtonMan) June 26, 2017

Concurrently she also appeared in other projects, in the films "Young Doctors in Love" alongside Ted McGinley and also in "Slumber Party Massacre 2". She starred in the television film "To Love, Honor and Betray" and in two Hallmark Channel movies, and also starred in a television pilot entitled "Chameleons" in which she played a self-proclaimed crazed heiress, however, after the pilot the series wasn't picked up. In the 2000s she became a part of several films, including "Jackpot", "Welcome to Paradise", and "Grave Misconduct".
Music and Theatre Endeavors
After the end of Crystal's run with the show "Wings" she would go on to appear in three stage productions, firstly "Crimes of the Heart" which was nominated for a Tony Award for Best Play, then in a revival of "Annie Get Your Gun", being one of the actresses to play Annie Oakley in the fictionalized version of the life of sharpshooter Annie Oakley who lived during the late 1800s up to the early 1900s. Her last theatre project was "Barbra's Wedding" in which she starred opposite Daniel Stern.
Crystal would also balance a career as a singer and songwriter while doing acting projects. She has released several albums, one of which included a gospel track with her father. She also co-wrote the song "If I Were Your Girl" which would be included in the Paula Abdul album "Head Over Heels", and recorded a duet with Peter Cetera which was a part of the album "One Clear Voice", plus doing a duet with Jim Messina – the song was entitled "Watching the River Run".
Relationships
Bernard has been linked with numerous celebrities over the course of her career, including being linked with Grammy winning producer Michael Shipley, and having a long term relationship with film producer Tony Thomas. In the late 1990s, she dated political commentator Rush Limbaugh, but the relationship was short-lived apparently because of their busy schedules. In 2004, she dated actor Billy Dean, but for less than a year. There were rumors that Bernard secretly married singer Peter Cetera whom she collaborated with previously, and rumors of them being romantically linked were being spread as far back as the 1990s, however, there is no confirmation that Crystal has married, so is presumed to remain single..
General Info
| | |
| --- | --- |
| Date Of Birth | September 30, 1961 |
| Height | 1.6 m |
| Profession | Singer-songwriter, Actor |
| Education | Baylor University |
Family
| | |
| --- | --- |
| Parents | Gaylon Fussell, Jerry Wayne Bernard |
| Siblings | Robyn Bernard, Angelique Bernard, Scarlett Bernard |
Accomplishments
| | |
| --- | --- |
| Movies | Slumber Party Massacre II, Single Santa Seeks Mrs. Claus, A Face to Kill for, Meet the Santas, Grave Misconduct, Welcome to Paradise, Young Doctors in Love, As Good as Dead, Chasing Secrets, High School U.S.A., Dying To Be Perfect: The Ellen Hart Pena Story, Without Her Consent, Siringo, Miracle Chi... |
| TV Shows | Wings, It's a Living |
Social profile links
Marks
| # | Marks / Signs |
| --- | --- |
| 1 | Hissing voice |
Quotes
| # | Quote |
| --- | --- |
| 1 | We actors have to be conscious of ourselves; there's vanity involved. There's a competitiveness. There's something that's not appealing to me about myself that I try to get away from. I'm constantly trying. To see that in others, that doesn't feel like home to me. |
| 2 | I knew that I did not want to be a statistic, that I wanted happiness within, and I wanted to be present because I knew what a great mover I was. I could move things and make things happen. |
Facts
| # | Fact |
| --- | --- |
| 1 | Spokesperson for 'O Premium Waters' - a bottled water supplier in Phoenix, Arizona. [2003] |
| 2 | Former longtime girlfriend of producer Tony Thomas, son of Danny Thomas. |
| 3 | Began her career, at age three, singing gospel music with her older sister, Robyn Bernard. They traveled the country and recorded 12 albums -- all before they reached adulthood. |
| 4 | Singer Bobbie Gentry, best known for her single hit "Ode to Billy Joe," heard Crystal and Robyn perform at a gospel jubilee in Mississippi and hired them as a featured act in her Vegas show. |
| 5 | Moved to Los Angeles following high school graduation and initially took up songwriting before developing a strong interest in acting. |
| 6 | Has written songs for Paula Abdul, Lisa Stansfield, Tracie Spencer, and Debbie and Angie Winans. |
| 7 | Wrote several songs for her debut album (1996) and wrote and produced her second album released late in 1999. |
| 8 | Her Wings (1990) character of "Helen Chapel", the cello-playing lunch counter waitress at the airport, was supposed to have been of Greek descent and played by actress Peri Gilpin of Frasier (1993) fame. Gilpin had to decline the part and it was eventually rewritten as a Texas girl to fit the talents of Crystal. |
| 9 | Despite her Southern Baptist background, she is not a firm believer in marriage. |
| 10 | Involved with Grammy-winning producer/engineer/music mixer Michael Shipley. |
| 11 | Attended Bammel Middle School in Houston, Texas (close to Spring, Texas). Created her own video which included a self-written song about Tom Sawyer for a school project. |
| 12 | Sister of Scarlett Bernard and Angelique Bernard who graduated from Westfield High Schoold in Houston, Texas. |
| 13 | Grew up in the Oak Creek Village subdivision in Houston, Texas. |
| 14 | Daughter of Jerry Wayne Bernard. |
| 15 | Younger sister of Robyn Bernard. |
| 16 | She sang the duet "Forever Tonight" with Peter Cetera. |
| 17 | Graduated from Spring High School. |
| 18 | She co-wrote the song "If I Were Your Girl", which is performed by Paula Abdul and appears on her album "Head Over Heels". |
| 19 | Crystal got her start as a child entertainer, singing with her father at revivals in the early 1970s. |
Pictures
Movies
Actress
| Title | Year | Status | Character |
| --- | --- | --- | --- |
| When Will I Be Loved? | 1990 | TV Movie | Julie Weston |
| Without Her Consent | 1990 | TV Movie | Marty |
| Chameleons | 1989 | TV Movie | Shelly |
| Guns of Paradise | 1989 | TV Series | Laura Clark |
| It's a Living | 1985-1989 | TV Series | Amy Tompkins |
| My Two Dads | 1989 | TV Series | Liz Schaefer |
| Slumber Party Massacre II | 1987 | | Courtney Bates |
| The Love Boat | 1983-1985 | TV Series | Susie Epshaw / Wendy 'Minerva' Pryor |
| High School U.S.A. | 1984 | TV Movie | Anne-Marie Conklin |
| The Master | 1984 | TV Series | Carrie Brown |
| High School U.S.A. | 1983 | TV Movie | Anne-Marie Conklin |
| Happy Days | 1982-1983 | TV Series | K.C. Cunningham / Mikki |
| Fantasy Island | 1983 | TV Series | Ally Miller |
| Young Doctors in Love | 1982 | | Julie |
| Gimme a Break! | 1982 | TV Series | Kelly |
| Grave Misconduct | 2008 | TV Movie | Julia London |
| Welcome to Paradise | 2007 | | Debbie Laramie |
| Meet the Santas | 2005 | TV Movie | Beth |
| Single Santa Seeks Mrs. Claus | 2004 | TV Movie | Beth |
| According to Jim | 2003 | TV Series | Lisa Christie |
| Jackpot | 2001 | | Cheryl |
| To Love, Honor & Betray | 1999 | TV Movie | Melissa Brennan |
| A Face to Kill for | 1999 | TV Movie | Allison Bevens |
| The Secret Path | 1999 | TV Movie | Marie Foley |
| Gideon | 1998 | | Jean MacLemore |
| Wings | 1990-1997 | TV Series | Helen Chapel Helen Chapel Hackett |
| Just Shoot Me! | 1997 | TV Series | Crystal Bernard |
| Dying to Be Perfect: The Ellen Hart Pena Story | 1996 | TV Movie | Ellen Hart Pena |
| Siringo | 1995 | TV Movie | Kaitlin Mullane |
| As Good as Dead | 1995 | TV Movie | Susan Warfield |
| Miracle Child | 1993 | TV Movie | Lisa Porter |
| Lady Against the Odds | 1992 | TV Movie | Dol Bonner |
Soundtrack
| Title | Year | Status | Character |
| --- | --- | --- | --- |
| Welcome to Paradise | 2007 | performer: "Just As I Am" | |
| Good Burger | 1997 | writer: "I'll Be There For You" | |
Self
| Title | Year | Status | Character |
| --- | --- | --- | --- |
| Arizona Highways | 2004 | TV Series documentary | Herself |
| The 12th Annual Golden Laurel Awards | 2001 | TV Special | Herself |
| The 1999 Annual Los Angeles Ovation Awards | 1999 | TV Special | Herself - Presenter |
| Politically Incorrect | 1999 | TV Series | Herself |
| The 32nd Annual Academy of Country Music Awards | 1997 | TV Special | Herself |
| Fox After Breakfast | 1997 | TV Series | Herself - Guest |
| The Rosie O'Donnell Show | 1996 | TV Series | Herself |
| The 31st Annual Academy of Country Music Awards | 1996 | TV Special | Herself |
| The 23rd Annual American Music Awards | 1996 | TV Special | Herself |
| Late Night with Conan O'Brien | 1995 | TV Series | Herself |
| The 1994 Billboard Music Awards | 1994 | TV Special | Herself |
| The 46th Annual Primetime Emmy Awards | 1994 | TV Special | Herself - Presenter: Outstanding Guest Actress in a Comedy Series and Outstanding Guest Actor in a Comedy Series |
| Young Comedians: Making America Laugh | 1994 | TV Special | Co-Host |
| Golden Globes 50th Anniversary Celebration | 1994 | TV Movie | Herself |
| Bob Hope Presents the Ladies of Laughter | 1992 | TV Special | Herself |
| One on One with John Tesh | 1992 | TV Series | Herself |
| The Chuck Woolery Show | 1991 | TV Series | Herself |
| The 43rd Annual Primetime Emmy Awards | 1991 | TV Special | Herself - Presenter: Outstanding Supporting Actor in a Miniseries or a Movie |
| Into the Night | 1991 | TV Series | Herself |
| The Marsha Warfield Show | 1990 | TV Series | Herself |
| The More You Know | 1989 | TV Series | Herself |
| Blackout | 1988 | TV Series | Herself |
| The $10,000 Pyramid | 1988 | TV Series | Herself |
| The New Hollywood Squares | 1987 | TV Series | Guest Appearance |
| Praise the Lord | 1985 | TV Series | Herself |
Source:
IMDb
,
Wikipedia