• Diora Baird is an actress and model from Miami, Florida.
• She signed with Elite Model Management and has appeared in Maxim, Stuff, Esquire, and Toro magazines.
• Her acting career began in 2000 and she has appeared in multiple films, including "Wedding Crashers", "The Texas Chainsaw Massacre: The Beginning", and "30 Days of Night: Dark Days".
• Diora is popular on social media, with over 15,000 followers on Instagram, 30,000 on Twitter, and 16,000 on Facebook.
• Her net worth is estimated to be around $8 million.

Known for movies
Short Info
| | |
| --- | --- |
| Net Worth | $8 million |
| Date Of Birth | April 6, 1983 |
| Fact | To earn money while auditioning she worked at The Gap as well as a clown at children's parties, caterer, waitress and pre-school teacher until breaking in to the modeling industry, most notably with Guess?. |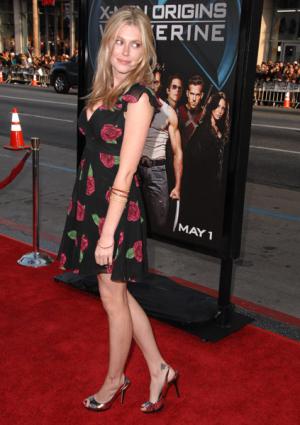 Who is Diora Baird?
Diora Lynn Baird was born on the 6th April 1983, in Miami, Florida USA, and is an actress, best known to the world as Bailey in the film "The Texas Chainsaw Massacre: The Beginning", and as Vivian in another film "Wedding Crashers". Aside from acting, Diora is also a model, having worked primarily for Guess?
https://www.instagram.com/p/BjxnXXoD5lq/
Diora Baird Bio: Early Life, Family, and Education
During her childhood, Diora was a rather shy and introvert child who never thought of becoming a model or an actress, except that her mother put all her efforts into finding a way for young Diora to overcome her introvert nature. She signed her up for acting classes, which obviously gave results. However, she hasn't disclosed which high school she went to, but once she began attending acting classes, Diora became the vice-president of the school's Thespian Society.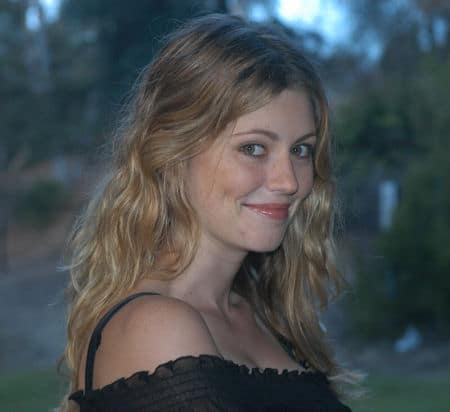 Modeling Career
Diora moved to Los Angeles when she turned 17, deciding to pursue acting as a professional career. However, before she secured her first contract in the world of entertainment, Diora held several odd jobs, such as serving as a clown at children's parties, then as a caterer, pre-school teacher, and waitress. She eventually managed to strike a deal with Guess?, but it wasn't until 2005 that she made her first big breakthrough with an appearance in Playboy for August edition. After that, she signed a contract with Elite Model Management, and since then has featured in a number of high-profile magazines, including Maxim, Stuff, Esquire, Toro, and many others. She has also been featured in the Hot 100 lists by Maxim and FHM, among others.
Acting Career
Diora made her acting debut back in 2000, in a minor role in the TV series "Sex Court", followed by several other minor appearances in the following few years, until in 2005 making her film debut in the comedy "Wedding Crashers", starring Owen Wilson, Vince Vaughn and Rachel McAdams, while in 2006 she had the lead role in the horror film "The Texas Chainsaw Massacre: The Beginning", co-starring Jordana Brewster and Matt Bomer. The same year she starred in the comedy-drama film "Fifty Pills", next to Kristen Bell and Michael Masini, and in the next few years secured lead roles in several films, but none were commercially successful. In 2008 she starred in the comedy-crime film "South of Heaven" with Jon Gries, and Lena Gwendolyn Hill, and the same year had a supporting role in the romantic comedy film "My Best Friend's Girl", with Jason Briggs, Kate Hudson and Dane Cook in the lead roles. In 2009 she starred in another bust "Stan Helsing", in which she played Nadine, though she managed to break out from B- production films with the lead role in the highly-acclaimed horror film "30 Days of Night: Dark Days".
Rise to Prominence
In 2010 Diora starred in the crime-drama film "Dry Run", while in 2012 she was the female lead in the action film "Transit", next to Jim Caviezel, while in 2013 she co-starred with Elisabeth Harnois and Val Kilmer in the mystery thriller film "Riddle". The following year, Diora portrayed Odessa, an adult film actress in the drama film "Beautiful Girl", starring next to Brendan Sexton III and Matthew Gray Gubler, while most recently she appeared in the TV series "Angel from Hell", and has also portrayed Shannon in the highly-acclaimed TV action drama series "Cobra Kai", with Ralph Macchio and William Zabka as the stars.
Who's watching??? @CobraKaiSeries @YouTube pic.twitter.com/NrgZBcRL4L

— Diora Baird (@DioraBaird) May 7, 2018
Do You Know How Rich Diora Bard Is?
Since launching her career, Diora has appeared in more than 55 film and TV titles, all of which have contributed to her wealth, despite some commercial failures. Some of the most profitable projects on which she worked include the film "30 Days of Night: Dark Days", then "The Texas Chainsaw Massacre: The Beginning", and the TV series "Kobra Kai". So, have you ever wondered how rich Diora Baird is, as of mid- 2018? According to authoritative sources, it has been estimated that Baird's net worth is as high as $8 million. Pretty impressive don't you think?
https://www.instagram.com/p/BkdFggTjRwN/?taken-by=diorabaird
Do You Know About Diora's Personal Life, Husband, Divorce, Mav Viola?
When it comes to her official pages, Diora has been quite open about her ups and downs that have happened behind the camera; Diora was married to actor Jonathan Togo, best known to the world as Ryan Wolfe in the TV crime-drama series "CSI: Miami", from 2013 to 2016, then follow their divorce, came out as a lesbian, and has announced her engagement to Viola.
Internet Popularity
Diora has become quite popular on social media platforms, especially Instagram and Twitter, though she is also no stranger on Facebook. Her official Instagram page has over 15,000 followers, with whom she has shared pictures in regards to her personal life, including a picture kissing her love partner, Mav Viola. She can be found on Twitter, in which she has over 30,000 followers, with whom she has shared her personal ideas, opinions and interests, including her opinion of the murder of Nia Wilson. Diora can also be found on Facebook, having 16,000 followers, and on which you can enjoy Diora's pictures from various photo shoots, among other posts. So, if you aren't already a fan of this prominent actress and model, then this is a perfect opportunity for you to become one, just skip over to her official pages.
General Info
| | |
| --- | --- |
| Full Name | Diora Baird |
| Net Worth | $8 million |
| Date Of Birth | April 6, 1983 |
| Height | 1.73 m |
| Nationality | American |
Accomplishments
| | |
| --- | --- |
| Movies | Stan Helsing, The Texas Chainsaw Massacre: The Beginning, Young People Fucking, Wedding Crashers, Hot Tamale, Night of the Demons, 30 Days of Night: Dark Days, Concrete Blondes, My Best Friend's Girl, Accepted, Bachelor Party Vegas, Love Shack, Brain Blockers, Fifty Pills, Transit, Last Call, Let th... |
Social profile links
Quotes
| # | Quote |
| --- | --- |
| 1 | (interview on horror.com, on starring in a horror movie following The Texas Chainsaw Massacre: The Beginning (2006)] I can't imagine topping this. Really. I can't imagine doing like Little House on the Prairie (1974) gone wrong or something. I really think this will be it. |
| 2 | [interview in Maxim magazine, 2006] I'm aware that people see me as a sex symbol, and it's getting me attention. But I know I can act. |
| 3 | [interview in Playboy magazine, 2004] It wasn't until in the last year and a half that I started making fun of myself and the fact that I have big boobs. I never really was comfortable with my large breasts. And I went to the plastic surgeon, and almost got a breast reduction. I didn't do it, thankfully. |
| 4 | [interview in Askmen magazine, 2007] Everybody has a card that says they're a producer. I learned very quickly that if a producer wants to have dinner with me, he doesn't want to cast me, he wants to fuck me. If he wants to call my manager and set up a meeting, then that's another thing. |
| 5 | [interview in Stuff magazine] Most of the time you're playing the crazy girl or the stripper--always the stripper! I mean, how many strippers can I play? I can do a lap dance phenomenally, and that's not a good sign, because I'm not a stripper. |
Facts
| # | Fact |
| --- | --- |
| 1 | Was heavily pregnant with her son while started filming on 3rd season of "Shameless". Because of it her character Meg also became pregnant and when the 1st episode of season 3 aired her son already was a month old. |
| 2 | Gave birth to her 1st child at age 29, a son on December 12, 2012. Child's father is her boyfriend (now husband) Jonathan Togo. |
| 3 | To earn money while auditioning she worked at The Gap as well as a clown at children's parties, caterer, waitress and pre-school teacher until breaking in to the modeling industry, most notably with Guess?. |
| 4 | She got into acting when her mother enrolled her in an acting class to help her overcome introversion. Later, she became vice president of her school's Thespian Society. |
| 5 | Ranked #64 on the Maxim magazine Hot 100 of 2008 list. |
| 6 | Ranked #76 on the Maxim magazine Hot 100 of 2007 list. |
| 7 | She once modeled for a Guess clothing campaign. |
Pictures
Movies
Actress
| Title | Year | Status | Character |
| --- | --- | --- | --- |
| Angel from Hell | 2016 | TV Series | Brandi |
| Telenovela | 2016 | TV Series | Maria Wilson |
| Casual | 2015 | TV Series | April |
| Cocked | 2015 | TV Movie | Aubrey |
| Newsreaders | 2014 | TV Series | Ashley / Jennifer |
| Beautiful Girl | 2014 | | Odessa |
| Franklin & Bash | 2014 | TV Series | Cindy Maloney |
| Concrete Blondes | 2013 | | Sammi Lovett |
| Shameless | 2012-2013 | TV Series | Meg |
| Riddle | 2013 | | Amber Richards |
| Last Call | 2012/I | | Janine |
| Bent | 2012 | TV Series | Natalie |
| Shit People Don't Say in LA | 2012 | Short | |
| Transit | 2012/I | | Arielle |
| Thunderballs | 2011 | TV Movie | |
| Psych | 2011 | TV Series | Nicole |
| The Sexy Dark Ages | 2011 | Short | |
| The History of American Movies 1974-2004 | 2011 | Short | |
| The Black Keys: Howlin' for You | 2011 | Video short | Kelsopher |
| Dry Run | 2010 | | Laurie |
| Love Shack | 2010 | Video | LaCienega Torrez |
| 30 Days of Night: Dark Days | 2010 | Video | Amber |
| Quit | 2010 | | Danielle |
| Hot Tub Time Machine | 2010 | | Betting Man's Wife (uncredited) |
| Law & Order: Special Victims Unit | 2010 | TV Series | Lainie McCallum |
| Let the Game Begin | 2010 | | Kate |
| Stan Helsing | 2009 | | Nadine |
| Accidentally on Purpose | 2009 | TV Series | Andrea |
| Gary Unmarried | 2009 | TV Series | Redhead |
| Robot Chicken | 2009 | TV Series | Fantasia Woman Lady ... |
| Night of the Demons | 2009 | | Lily |
| Star Trek | 2009 | | The Wrong Orion (uncredited) |
| Two and a Half Men | 2009 | TV Series | Wanda |
| My Best Friend's Girl | 2008 | | Rachel |
| South of Heaven | 2008 | | Lily |
| YPF | 2007 | | Jamie |
| The Loop | 2007 | TV Series | Cara |
| Shark | 2007 | TV Series | Nina Lange |
| Brain Blockers | 2007 | Video | Suzi Klein |
| Day 73 with Sarah | 2007 | Short | Foxy |
| Big Day | 2006-2007 | TV Series | Kristin |
| The Texas Chainsaw Massacre: The Beginning | 2006 | | Bailey |
| Scarface: The World Is Yours | 2006 | Video Game | Femme Fatale (voice) |
| Accepted | 2006 | | Kiki |
| Fifty Pills | 2006 | | Tiffany |
| Bachelor Party Vegas | 2006 | Video | Penelope |
| Hot Tamale | 2006 | | Tuesday Blackwell |
| South Beach | 2006 | TV Series | Brianna |
| If Love Be Blind | 2005 | Short | Isabel |
| Fiasco | 2005 | Short | Tiffy |
| Wedding Crashers | 2005 | | Vivian |
| First Kiss | 2005/I | Short | Billie |
| Deep Down in Florida | 2004 | Short | Maren |
| The Drew Carey Show | 2004 | TV Series | Valerie |
| Sex Court | 2000 | TV Series | Jennifer Cox |
Miscellaneous
| Title | Year | Status | Character |
| --- | --- | --- | --- |
| American Animal | 2011 | original paintings by | |
Self
| Title | Year | Status | Character |
| --- | --- | --- | --- |
| Cheat Day | 2012 | Short | Herself |
| The Gritty Realism of Dark Days | 2010 | Video short | Herself |
| Down to the Bone: Anatomy of a Prequel | 2007 | Video documentary | Herself |
| Jimmy Kimmel Live! | 2006 | TV Series | Herself |
Source:
IMDb
,
Wikipedia