Dominic Sherwood is a British actor, probably best known for his role as Jace Wayland in the TV series "Shadowhunters", based on Cassandra Clare's "The Mortal Instruments" book series. He has also appeared in other films and TV shows, such as "Vampire Academy" and "Penny Dreadful: City of Angels", among other projects.
Dominic Sherwood Wiki: Age, Childhood, and Education
Dominic Anthony Sherwood was born on 6 February 1990, in Tunbridge Wells, Kent, England, the son of Alfred Sherwood and Mary Summons. He's one of five siblings, having three brothers and one sister in his family.
He pursued his secondary education at Oakwood Park Grammar School, Maidstone. Afterward, he embarked on his drama and theatre studies journey in Maidstone and Sevenoaks. Following his studies, he ventured abroad, initially working in Kenya for six months before eventually relocating to London to further his career.
Career Beginnings
Dominic Sherwood made his acting debut in 2010 with the recurring role as Jack Simmons in the TV series "The Cut". Subsequently, in 2011 Sherwood played the character Tom in an episode entitled "Cherylistic" of the TV series "Sadie J". The show followed the adventures of the titular character, a teenager, and her interactions with friends and family.
Continuing his career, Dominic Sherwood took on the role of Mick Jagger in the 2012 film "Not Fade Away". The movie featured him in a supporting role alongside main stars James Gandolfini, John Magaro, Jack Huston, and Bella Heathcote, in the film's plot revolving around a group of friends in the 1960s who form a rock band, exploring their journey through music and the changing cultural landscape of the time.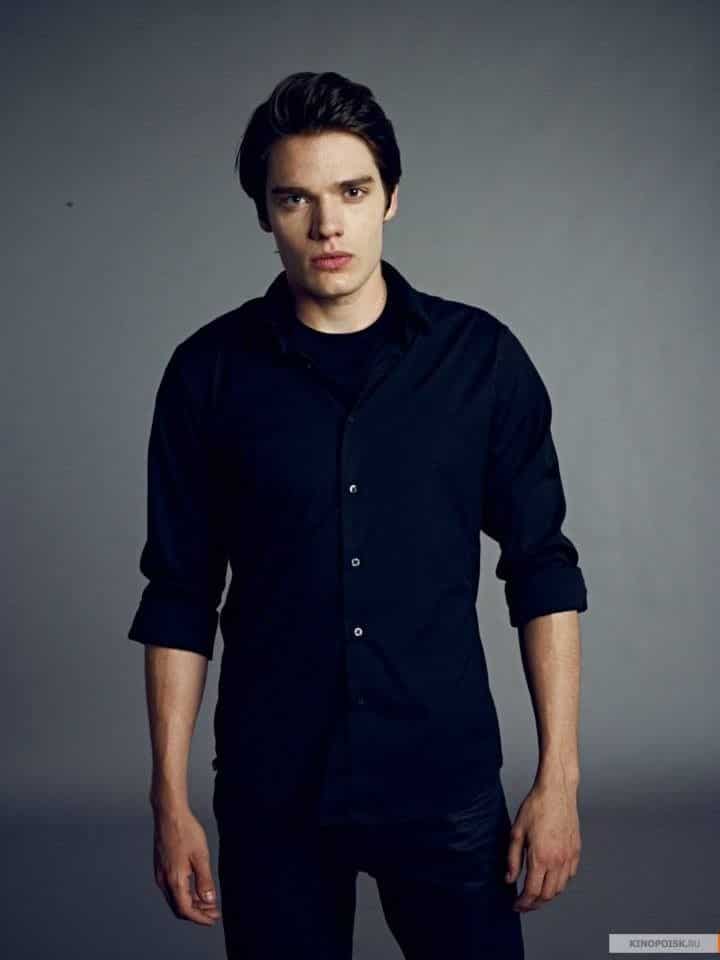 In 2013, Dominic Sherwood appeared as Louis in the TV series "Mayday", specifically in the episode "1.1", contributing to his growing acting repertoire.
The subsequent year Sherwood landed a main role as Christian Ozera in the film "Vampire Academy", sharing the screen with other main stars, including Zoey Deutch, Lucy Fry, and Danila Kozlovsky. The movie delved into the supernatural world of vampires and their guardians.
Rise to Stardom
From 2016 to 2019, Dominic Sherwood achieved significant success by portraying Jace in the TV series "Shadowhunters", a role that propelled him to stardom. As one of the main stars, Sherwood's dynamic performance contributed to the show's popularity and acclaim, based on Cassandra Clare's "The Mortal Instruments" book series, delving into the lives of Shadowhunters – supernatural warriors who battle demons and protect the human world. Sherwood's character, Jace, is a central figure in the series, marked by his charm, bravery, and complex relationships with other characters. The show's intricate plot, rich character development, and supernatural elements resonated with audiences.
Sherwood's portrayal of Jace earned him recognition and accolades, such as nominations for Teen Choice Awards for Choice Sci-Fi/Fantasy TV Actor in both 2018 and 2019. His convincing performance, alongside other main stars including Katherine McNamara, Matthew Daddario, and Emeraude Toubia, contributed to the show's immense following, and cemented Sherwood's status as a rising star in the entertainment industry.
In addition to this prominent role Dominic Sherwood was involved in other notable projects that only boosted his career. In 2016, Sherwood took on the main role of James Herrick in the film "Billionaire Ransom". The plot revolves around a group of wealthy teenagers who are abducted and held for ransom on a remote island. Sherwood's character becomes a key figure in the tense situation, interacting with other main stars including Ed Westwick and Phoebe Tonkin.
📸| Dominic Sherwood as James in Modern Family (2016) pic.twitter.com/SCSYcT59tG

— Dominic Sherwood Updates (@updateSherwood) March 4, 2021
The same year, Sherwood made a guest appearance as James in an episode entitled "Crazy Train" of the popular TV series "Modern Family". His appearance added a humorous touch to the show's cast and episodic plotlines.
Continuing his career, Sherwood landed the main role as Zach Bradford in the 2017 film "Don't Sleep". The movie follows a young couple who experience terrifying supernatural occurrences when they move into a new home. Sherwood's character is central to the mysterious events, sharing the spotlight with other main stars such as Drea de Matteo and Cary Elwes.
In recent years, Dominic Sherwood continued to make his mark on the screen through various roles. In 2020, he took on a recurring role as Kurt in the TV series "Penny Dreadful: City of Angels", co-starring Natalie Dormer and Daniel Zovatto. The show is a spiritual successor to the original "Penny Dreadful" series and explores supernatural and historical themes set in 1930s Los Angeles.
In 2022, Sherwood took on the leading role of Jeff Murphy in the TV series "Partner Track", working alongside other talented cast members, including Annet Mahendru, Brendan Scannell, Tamala Jones and Anjali Bhimani. The series explores the competitive world of corporate law and features his character's journey to success.
Additionally, Sherwood played the main character Mason Pollard in the 2022 film "Eraser: Reborn", collaborating with a cast of accomplished actors such as Zachary Levi, Sydney Sweeney, and Kate Walsh.
To speak further of his accomplishments, On 11 April 2022, Dominic Sherwood embarked on a new venture by co-hosting a Shadowhunters rewatch podcast entitled "Return to the Shadows" alongside his co-star Katherine McNamara. In this podcast, the two main stars of the series revisit and discuss episodes of "Shadowhunters", engaging with fans and sharing insights into the show's production, characters, and behind-the-scenes experiences.
Net Worth
According to authoritative sources, Dominic Sherwood's net worth is estimated at $2 million ,as of mid-2023.
Personal Life, Who is Dominic Dating Now? Single, Girlfriend
According to reports, Dominic has been in a romantic relationship with actress Decker Shadowski since 2021, though they didn't reveal their romance until March 2022.
In November 2017, an unfortunate incident occurred involving Dominic Sherwood and his Shadowhunters co-star Matthew Daddario. During a Facebook Live session hosted by Daddario, Sherwood used a homophobic slur in reference to him. This incident sparked controversy, particularly given that Daddario's character in the show was portrayed as a gay man. In response, some fans called for Sherwood's character to be recast.
Recognizing the gravity of his actions, Sherwood publicly apologized for his inappropriate language on his Instagram account.
Appearance and Body Measurements
Dominic Sherwood is recognized for his unique sectoral heterochromia – this condition has his one eye blue, while the other is half brown and half blue.
He stands at the height of 5ft 11ins (1.8m), while he weighs approximately 180lbs (82kgs). His vital statistics are 43-34-14.5, and he has a slim build.