Just a simple reminder that article is created and owned only by biographytribune.com. Article cannot be re-published in any other pages or documents. Copyright is protected by DMCA. All found copies will be reported.
Original source: https://biographytribune.com/who-is-emily-deschanels-husband-david-hornsby-his-bio-net-worth-bones-appearance-height-education-wedding/
Who is David Hornsby?
David Hornsby was born on the 1st December 1975 in Newport News, Virginia USA,and is a  film, television and voice actor, screenwriter and producer, probably best known to the world as Matthew "Rickety Cricket" Mara, a defrocked priest, in the TV comedy series "It's Always Sunny in Philadelphia" (2006-2018), and most recently as Boomer in the TV crime comedy-drama series "Good Girls" (2018), among many other differing roles.
https://www.instagram.com/p/BlJg60gBvkJ/
David Hornsby Bio: Early Life and Education
Although born in Virginia, David grew up in Houston, Texas, but there is no information regarding his parents and any siblings, though, it is known that he is the cousin of the musician Bruce Hornsby. He finished high school in Houston, and then enrolled at the Carnegie Mello University, where he majored in acting.
@nickkroll You saw it in the writer's room and now I'm taking the next logical step and posting to Twitter! @bigmouth tonight! #puberme pic.twitter.com/swp3zkvM1f

— David Hornsby (@HornsByDavid) September 28, 2017
Career Beginnings
David launched his career in the late '90s with a minor role in the TV drama series "ER" (1999), and then waited for two years before he secured his next role, though another minor appearance this time in the film "Pearl Harbor". It was in 2003 that he felt the first rays of success when he was chosen for the part of Patrick in the TV comedy-drama series "Six Feet Under", and the same year was also chosen for the part of Dwayne Mullet in the TV comedy series "The Mullets". In the next few years, David featured in several TV series, including the comedy series "Center of the Universe" (2004-2005), and also appeared in the Academy Award-nominated film "Flags of our Fathers".
https://www.instagram.com/p/BfTdq10n1nc/?hl=en&taken-by=davidhornsby75
Rise to Prominence
It was in 2006 that David was cast in his most prominent role to date, as Rickety Cricket in the dark comedy series "It's Always Sunny in Philadelphia", featuring in 19 episodes of the Primetime Emmy Award-nominated series, but also working as a writer and producer, writing the screenplay for 28 episodes of the series so far. Then he made his own TV series – "How to be a Gentleman" – based on the book of the same name, written by John Bridges, which was aired for only one season, but became a success and launched David to prominence. Encouraged by the success of his first creation, David continued to use his talents, and in 2012 launched another TV series "Unsupervised".

Continual Success and Appearance in "Bones"
Although focused on the "It's Always Sunny in Philadelphia", David still had time for a number of other projects, and in addition to acting and writing, he started lending his voice to characters from such animated series as "Fanboy & Chum Chum", then "Sanjay and Craig" (2013-2015), and in recent years "Ben 10" (2016-2018). Concurrently in 2013, he was a guest star in the TV series "Bones", in which his wife Emily stars, while most recently, David was chosen for one of the lead roles in the new TV series "Good Girls" (2018).
https://www.instagram.com/p/BghbKv1Hc98/?hl=en&taken-by=davidhornsby75
David Hornsby Net Worth
David has now featured in over 40 film and TV titles, but his biggest success as writer and producer is with the series' "Unsupervised", "How to be a Gentleman", and also on "It's Always Sunny in Philadelphia", all of which helped to increase his net worth. So, have you ever wondered how rich David Hornsby is, as of late-2018? According to Celebrity Net Worth, it has been estimated that Hornsby's net worth is as high as $3 million. Pretty decent don't you think?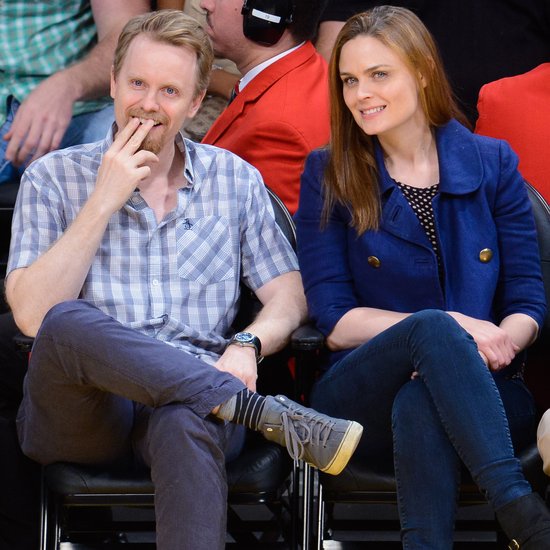 Do You Know About David's Personal Life, Wedding, Marriage, Children?
When it comes to his personal life, David has been quite open about ups and downs that happen to him behind the camera. Since 2010 he has been married to star actress Emily Deschanel, their wedding ceremony was in the Pacific Palisades area of Los Angeles. The couple has welcomed two sons, Henry Lamar and Calvin, born in 2011 and 2015 respectively.
David Hornsby's Wife Emily Deschanel
Now that we have covered all the major details about David's life and career, let's now share some information about his wife, born Emily Erin Deschanel on the 11th October 1976 in Los Angeles, California USA, the daughter of Caleb Deschanel, a cinematographer and director, and actress Mary Jo, nee Weir. Emily is an actress, best known to the world as Dr. Temperance Brennan in the TV crime-drama series "Bones" (2005-2017), and as Kate Houghton in the horror film "Boogeyman".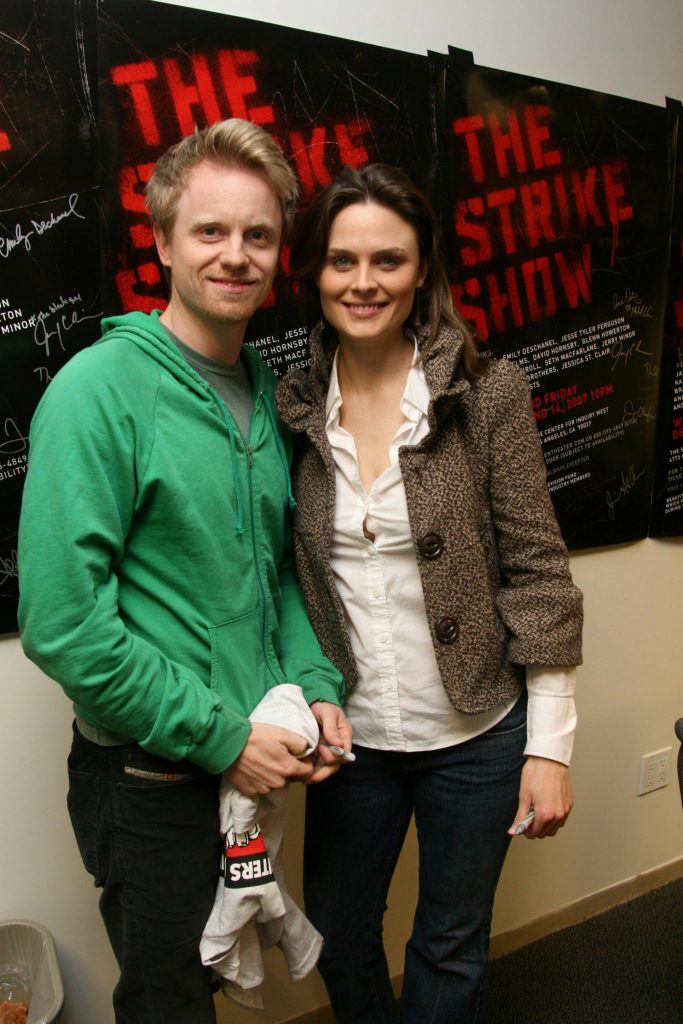 Emily has a younger sister, Zooey, who is an actress as well as a singer. They are both of French, English, Irish, Swiss and Dutch ancestry. Emily went to Harvard-Westlake and Crossroads School in Los Angeles, and later enrolled at Boston University from which she obtained a Bachelor of Fine Arts degree in Theater. It was in 1994 that she launched her acting career with a minor role in the romantic drama film "It Could Happen to You", but waited for 10 years for a role that would launch her to prominence – yes, it was the role of Dr. Temperance Brennan. Since she secured the role, she hasn't been very active in pursuit for other acting engagements, and has made only a few minor appearances in TV series.