Fivel Stewart Wiki Bio
The American actress and singer was born as Trente Heavyn Stewart in Beverly Hills, California USA, on 4 November 1996, making Scorpio her zodiac sign. She has 39 acting credits and is perhaps known best for starring as Izzie Taylor in 27 episodes (2018-2021) of the comedy series "Atypical", which also starred Keir Gilchrist and Jennifer Jason Leigh, and was created by Robia Rashid. It follows the life of 18 years old autistic boy Sam, the series aired from 2017 through 2021, and won two of its nine award nominations.
Fivel's currently working on six upcoming projects, which include the movies "Wake", "The Windigo" and "The Adventures of Tikki the Wonder Dog".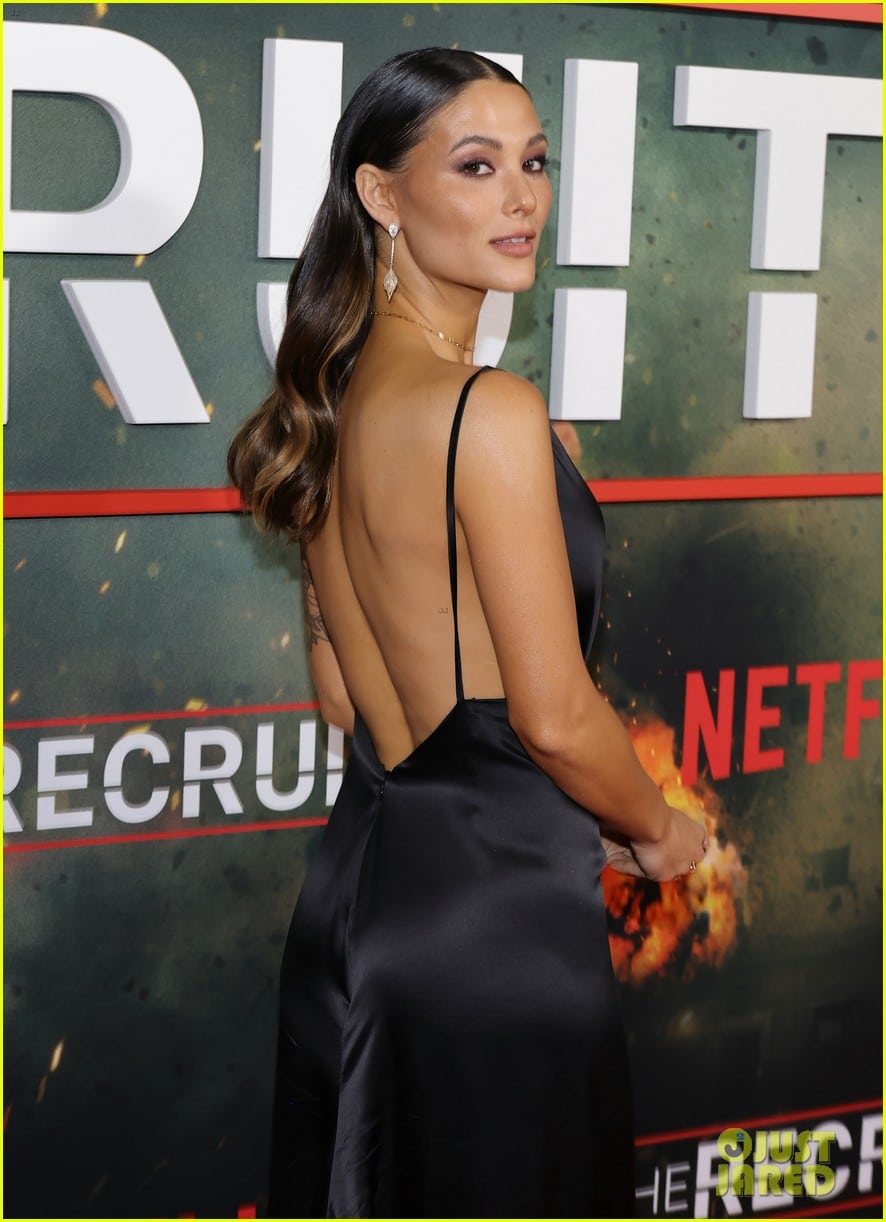 Education and early life
Fivel was raised in Beverly Hills alongside her sister Maegan Stewart and brother Booboo Stewart, both of whom are today popular actors and stuntmen, by their mother Renee Stewart who's of Chinese, Korean and Japanese descent, and father Nils Allen Stewart who's a stuntman and is of Native American, British and Russian descent.
Fivel was seven when she made her debut film appearance, playing Student in the 2004 thriller "State's Evidence", and the same year saw her play Chrissy Deavers in the popular romantic comedy "Yard Sale", which starred David Lipper and Andrea C. Robinson, and was written and directed by Bob Logan. It follows Renee and Harley Atwater who are about to divorce, and are thus selling all of their belongings in a yard sale; the film won two awards.
Fivel's been active in the film industry ever since. She matriculated from a local high school in 2015, and then continued pursuing an acting career rather than a college degree.
Roles in movies
The year 2005 saw Fivel play Lucinda in the action "Pit Fighter", and some of her roles in the remainder of the 2000s were in the 2008 short action fantasy "Mercy", and in 2010 the family comedy "Logan" and the short music video "Booboo & Fivel Stewart: Rainy Day".
The year 2013 saw her play the lead character Ella in the action adventure horror "Hansel & Gretel: Warriors of Witchcraft", which also starred her brother Booboo and Eric Roberts, and was directed by David DeCoteau; the film follows twins who've teamed up to destroy the Witch of the Woods, and it received mostly negative reviews. Also in 2013, Fivel appeared in the sports adventure "Isolated" and the short adventure fantasy "Freeze".
In 2014, she played Pia in the popular action science fiction thriller "The Last Survivors", which starred her brother Booboo and Haley Lu Richardson, and was written and directed by Tom Hammock. It follows a teenage girl who's trying to protect the last working well from a water baron, and the film won three of its five award nominations. Some of Fivel's following roles were in the 2015 drama "Hope Bridge", the 2017 musical fantasy "American Satan" and the 2017 short action "State of Ward".
Her most recent film role has been starring as Chris in the 2022 mystery horror "Umma", which also starred Sandra Oh and Dermot Mulroney, and was written and directed by Iris K. Shim. It follows Amanda and her daughter as they're living on their farm, and the film won a single award.
Roles in TV series
Fivel's debut TV series role was playing Betty in five episodes (2004-2006) of the mystery horror "Dante's Cove", which starred William Gregory Lee and Gregory Michael, and was created by Michael Constanza; it follows a young gay couple as they're defending themselves from dark forces.
The year 2006 saw Fivel appear in both the romantic comedy "The O. C." and the family drama "Blue Dolphin Kids", and her following role only came in 2016, when cast to portray Reese in the episode "The Attack" of the adventure comedy "Lab Rats: Elite Force".
In 2018, she played Jai Mathis in 11 episodes of the mystery thriller "T@gged", which starred Katelyn Nacon and Lulu Antariksa, and was created by Hannah Macpherson; it follows the internet user 'monkeyman' who's sharing violent videos featuring a group of teenage girls.
Fivel's three most recent TV series roles have been in the 2022 episode "The Girl Who Loved Horses" of the comedy "Roar", and eight episodes each of the crime drama "Alert: Missing Persons Unit" and the  action crime adventure "The Recruit", both in 2023.
Other credits
Fivel's performed stunts in nine moves, most recently in the 2017 thriller "The Wrong Man", the 2018 fantasy horror thriller "Cucuy: The Boogeyman", and the crime mystery horror "The Murder of Nicole Brown Simpson".
Some of her recent talk-show appearances have been in "Teens Wanna Know", "On the Spot Interviews" and "TinaQ's Celebrity Interviews".
Love life and boyfriend
Even though Fivel prefers to keep the details of her love life away from media, she occasionally allows her fans a glimpse into it.
Since 2018, she's been in a relationship with American actor, stuntman and producer Andrew Kai; the two met on the set of the series "Atypical". Andrew has 15 acting credits, and is perhaps known best for playing Label in the 2022 drama movie "The Inspection", which starred Gabrielle Union and Jeremy Pope, and was written and directed by Elegance Bratton. It follows a young gay man who's been rejected by his mother and has now joined the US Marines; the film won 12 of its 42 award nominations.
There are no other men whom Fivel's perhaps been with, that we know about; she's in a relationship with Andrew Kai as of August 2023, hasn't married and doesn't have children.
Interesting facts and hobbies
Fivel was five when she began training in karate, six when she entered her first competition, and became a 2002 World Champion in Martial Arts; she won the World Championship again in 2003, and was in the same year inducted into the Black Belt Junior Hall of Fame.
She's passionate about music, and was once the lead singer of the bands My Allowance and 5L; Fivel's toured with Mitchel Musso, Menudo and Demi Lovato.
More than 930,000 people are following her on Instagram today, and she's posted nearly 170 pictures and videos onto the network; most show her spending her spare time with her pet dog, shooting for her movies and exercising.
One of Fivel's favorite actors is Colin Farrell, and some of her favorite movies include "The Banshees of Inisherin", "Minority Report" and "Dead Man Down".
Height, eyes and wealth
Fivel's age is 26. Her eyes and hair are brown, she's 5ft 5ins (1.65m) tall and weighs around 115lbs (52kgs).
Fivel's net worth's been estimated at over $500,000, as of August 2023.