Izabella Scorupco Wiki Bio
The Polish-Swedish actress, model and singer was born Izabela Dorota Skorupko in Bialystok, Poland, on 4 June 1970, making Gemini her zodiac sign. She has 24 acting credits, and is perhaps still known best for starring as Natalya Simonova (Bond Girl) in the 1995 action adventure thriller movie "Golden Eye", which co-starred Sean Bean and Pierce Brosnan, and was directed by Martin Campbell. It follows James Bond as he's trying to prevent a Russian crime syndicate from using a secret space-based weapon, and the movie won two of its 10 award nominations.
Izabella's currently shooting for the upcoming movie "The Underdreaming of Anna Bell Zeigler".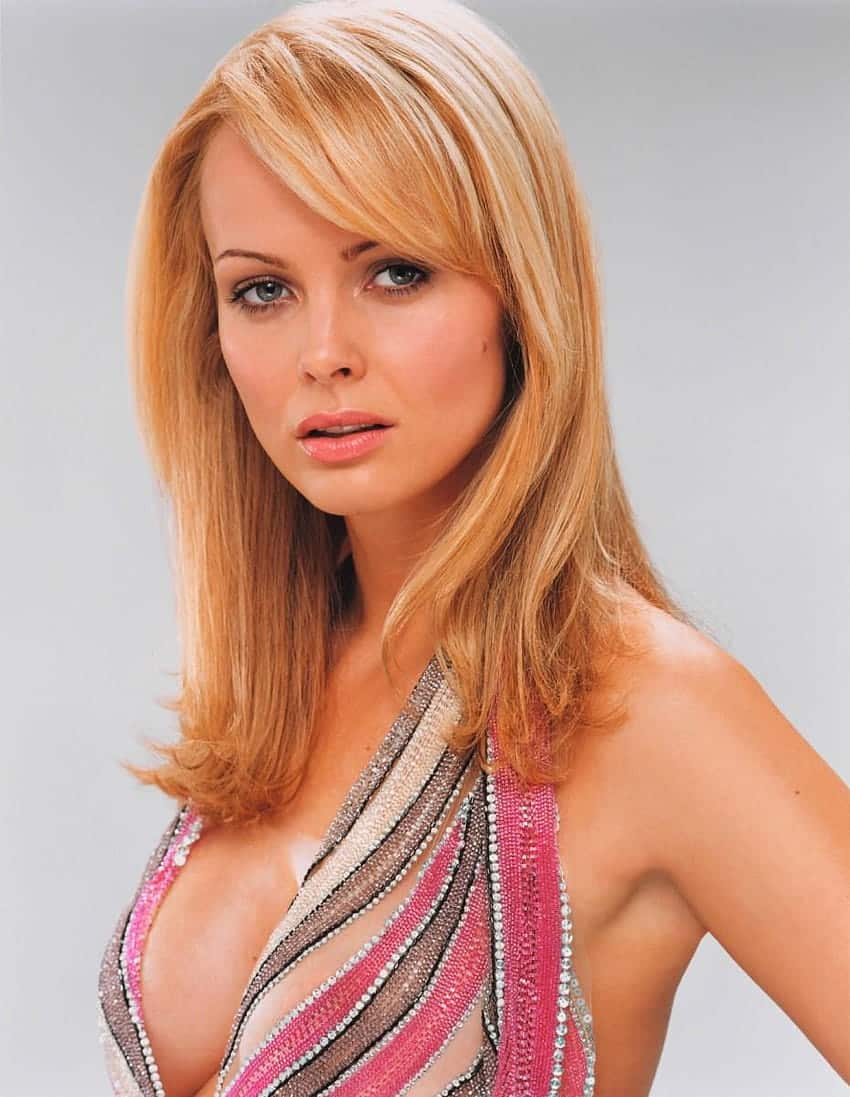 Early life and education
Izabella was raised in Bialystok by her mother Magdalena Skorupko who was a doctor, and father Lech who was a musician; she was just a year old when her parents divorced, and Izabella was then raised by her mother.
She was eight when she and her mother moved to Stockholm, Sweden and Izabella's thus today fluent in Swedish, French and English. She studied at a local high school, and was 16 when she was noticed by a modelling agent, thus signing her first contract and launching her career.
Izabella matriculated in 1988 and then travelled around Europe for her modelling career; she was featured on the cover page of the popular magazine "Vogue", and launched her singing career in 1991, with the release of her debut (and so far only) album "IZA".
Roles in movies
Izabella's debut film role was playing Annelie in the 1988 musical romantic drama "Ingen Kan Alska som Vi", and some of her following roles were in her 1992 music video "Izabella: Shame, Shame, Shame", the 1995 short drama "Det Var en Mork och Stormig Natt", and the 1995 romantic drama "The Tears of Saint Peter".
The year 1999 saw her star as Helena Kurcewiczowna in the historical adventure "With Fire and Sword", which also starred Michael Zebrowski and Aleksandr Domogarov, and was written and directed by Jerzy Hoffman. It follows the Ukrainian 17th century uprising against the Polish-Lithuanian Commonwealth magnates, and the movie won five of its 14 award nominations.
Izabella was then cast to appear in the 2000 thriller "Dykaren", the 2000 action adventure "Vertical Limit", and the 2002 action adventure fantasy "Reign of Fire". She played one of the lead characters Sarah in the 2004 horror mystery thriller "Exorcist: The Beginning", which also starred Stellan Skarsgard and James D'Arcy, and was directed by Renny Harlin. It follows Father Lankester Merrin as he's fighting the demon Pazuzu in East Africa, and the movie was nominated for six awards. The remainder of the decade saw Izabella appear in the comedy "Cougar Club", the mystery thriller "Solstorm" both in 2007, and the 2010 drama "Anglavakt".
Her most recent movie role has been portraying Dr. Elaine Cooper in the 2017 thriller "Sleepwalker", which starred Richard Armitage and Ahna O'Reilly, and was directed by Elliott Lester. It follows graduate student Sarah Foster who's having bouts of sleepwalking and disturbing nightmares, and has now awoken in a different world; the film was nominated for a single award.
Roles in TV series
Izabella's appeared in only just TV series. Her debut was playing Zindy Dabrowski in the 1994 episode "Erik the Great" of the family comedy "Bert", and the year 2001 saw her star as Helena Kurcewiczowna in all four episodes of the historical mini-series "Ogniem i Mieczem", which also starred Michal Zebrowski and Alksandr Domogarov. Similar to the above mentioned 1999 movie "With Fire and Sword", the mini-series follows the Ukrainian uprising in the 17th century.
In 2005, Izabella played Sabina in the episode "Pandora" of the action mystery "Alias", and the year 2019 saw her play the main character Viveca Eldh in all eight episodes of the fantasy thriller "Hidden: Forstfodd", which also starred Anders Mossling and August Wittgenstein, and follows a couple of people as they've discovered the existence of supernatural forces in Stockholm.
Izabella's only other TV series role has been starring as Margareta Millkvist in all six episodes of the 2023 crime thriller "Barracuda Queens", which also starred Alva Bratt and Johannes Kuhnke, and was created by Camilla Ahlgren; it follows a group of female burglars.
Other credits
Some of Izabella's most recent talk-show appearances have been in "Fest Hos Bidefeld", "RIX MorronZoo", and "The Journey – 15 Days in Nepal".
Love life and marriages
Izabella's married thrice. Her first husband was Polish former professional ice hockey player Mariuz Krzysztof Czerkawsi, who played for several teams in the US National Hockey League (NHL); the two married on 25 December 1996, Izabella gave birth to their daughter Julia on 16 September 1997,  but their divorce was finalized in 1998.
She married her second husband, non-celebrity American Jeffrey Raymond on 30 January 2003, and Izabella gave birth to their son Jakob on 24 July 2003; they divorced in 2015.
Since 5 October 2019, Izabella's been married to American non-celebrity Karl Rosengren.
Interesting facts and hobbies
Izabella was invited to star in the critically acclaimed 1998 action adventure comedy movie "The Mask of Zorro", but turned the offer down; the role went to Catherine Zeta-Jones, and the film became a hit, nominated for two Oscars for Best Effects, Sound Effects Editing and Best Sound.
She was invited to play Lynn Bracken in the hit 1997 crime mystery movie "L. A. Confidential", but turned it down; the role went to Kim Basinger who won an Oscar for Best Actress in a Supporting Role.
Close to 150,000 people are following Izabella on Instagram today, and she's posted nearly 400 pictures and videos onto the network; most feature her during her everyday life, whether she's doing yoga, spending time with her husband or making meals.
Izabella's physically highly active, and works out at the gym nearly every day.
She has a pet dog which can be seen featured in some of her Instagram pictures.
Uma Thurman's one of her favorite actresses, and some of her favorite movies include the trilogy "Kill Bill", "Pulp Fiction" and "The War with Grandpa".
Appearance and net worth
Izabella's age is 53. She has blue eyes and blonde hair, weighs around 135lbs (62kgs) and is 5ft 8ins (1.73m) tall.
Izabella's net worth's been estimated at over $4 million, as of September 2023.