• Jeremy Jahns is an American YouTuber, film and game reviewer, born in 1981.
• He initially worked as a projectionist and gained fame for his videos about film reviews.
• He uses a scale for ratings, ranging from 'Dogshit' to 'Awesometacular'.
• His YouTube channel has over 1.5 million subscribers and 560 million views.
• He has an Instagram account with over 80,000 followers and a website.
 
Who is Jeremy Jahns?
Jeremy was born in Seattle, Washington State USA, on 8 May 1981, so under the zodiac sign of Taurus, and holding American nationality. He is best known for his channel on YouTube, while he is also a reviewer of films and games.
Early life and education
Jeremy has never talked about his early life, his parents, or any siblings, which made people wonder if there was something going on in his family. He is said to have finished high school, and decided not to go to college but to rather focus on his career of a YouTuber.
Career
Jeremy didn't become a YouTuber straight away – he began by working at a movie theater as a projectionist. He got the idea about the YouTube channel after he saw the "Transformers: Revenge of the Fallen" movie – he hated it and wanted to share his opinion. After that, he slowly became popular as he began uploading his videos to YouTube, which are centered on reviewing movies, although he also reviewed a couple of games. He is one of the founders of the YOUreviewers Movie Awards which is another set of videos – they upload one video per year on Jeremy's channel, on which they talk about nominated movies in numerous categories, and then choose the winners. Jeremy became popular because he is straight forward, has a good sense of humor, never sticks to a single director or actor, and always says what's on his mind. He also does an annual video of "Top 10 Best Movies of the Year" and a "Top 10 Worst Movies of the Year" video as well.
After some time, Jeremy began reviewing video games, TV shows, and everything else which might interest him, such as news and sports. As with many YouTubers, Jeremy is friends with many other popular reviewers, including Schmoesknow, Chis Stuckman, and theflickpick.
You can also call Jeremy an actor, as he appeared in "The Screen Junkies Show" in 2011, "Homemade Movies" TV series in 2012, and "Movie Trivia Schmoedown" in 2014. His last achievement was recently becoming a member of the Collider movie talk with John Campea, and he is currently holding first place as the most subscribed movie reviewer on YouTube.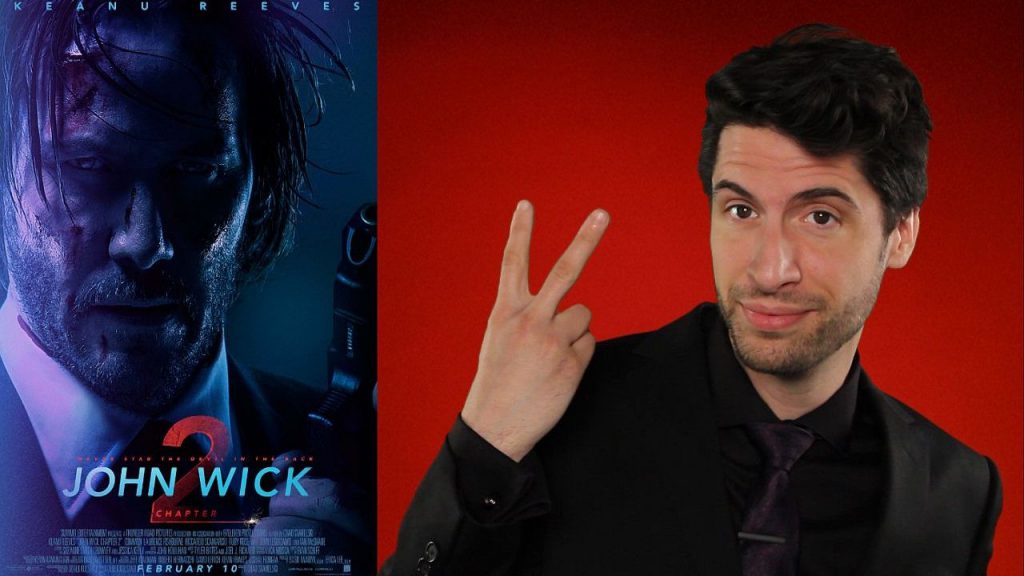 How does Jeremy review movies?
Jeremy doesn't review a movie for very long – it takes him about three to six minutes, however, it can go from ten to fifteen minutes if we are talking about longer movies or movies which are somehow special. He only used to review movies, but has now started reviewing games, TV shows, and movie news – he uses several background colors depending on what he is reviewing – red for movie reviews, and blue for his trailer and movie spoiler reviews.
Jeremy has his own scale on which he reviews movies: the ratings are first goes "Dogshit" which is his lowest rating and he gives it to the worst and most terrible films he has seen and which he claims to hate. Then it goes "Not going to remember it in T-Minus (minutes, days, hours)", it is another review for poor movies which you are going to forget in the next couple of minutes, hours, or days – for example, he rated "Ice Age Continental Drift" as a T-The car ride home. His third rating is "It would be a good time if you're drunk", which is another low rating and describes movies which are also bad but could be quite enjoyable if you drank a glass or two of any alcoholic drink before you watch it. "A good time no alcohol required" is the next rating and the first good – it describes good movies even if you probably won't want to see them again. His second highest rating is "Would buy it on Blu-Ray" – it means he liked the movie so much that he would spend the money to get it on Blu-Ray, and the best rating he gives to a movie is "Awesometacular", and it means that it is the most awesome and one of the greatest movies he has ever seen. He almost always rates a movie after only seeing it once – however, he claims that sometimes, on very rare occasions and with very good movies, you have to watch them twice or even more times to understand the depth of these movies.
For the first year and a half of his career, he had all these ratings and reviews written on a paper before starting to shoot his video, however, as he became more experienced, he decided to do it straight to the camera without any preparation.
How did he make YouTube his full-time job?
Everybody knows that you can make money on YouTube if you can create a couple of hits and attract a wide audience, but Jeremy started it just for fun and as a hobby. As he gathered his few hundreds of subscribers, he was invited to make money from his videos and it took him a couple of months just to get his first $100. At that point, he was thinking how that is 10 times less than what he made while he worked at the movie theatre, but since YouTube was his hobby and not his job, he continued to do it. Soon after, he began making $100 per month and it all led to where he is today – he calls himself a 'fully formed man-child who talks about movies for a living'.
Personal life and likes
Jeremy is one of those people who like to draw  a line between their private and business lives – he shares only a little about his love life with the public. He is not married yet, but is in a long-term relationship with his girlfriend named Elizabeth – there is not much known about Elizabeth except for the fact that she was born on 24 March as Jeremy wished her a happy birthday on his Instagram account. The two don't seem to be planning a wedding anytime soon, and they don't have any kids.
Jeremy has two dogs which are named after the main robot in the "Pacific Rim" movie, called Gypsy and Danger. His favorite film of all times is "Lord of the Rings: The Return of the King" but he is one of the very few reviewers who gave the  "Dunkirk" movie a negative review. He is currently living with his parents in the US.
Appearance and net worth
Jeremy is now 38 years-old, has short black hair, brown eyes, is 6ft (1.82m) tall, weighs around 159lbs (72kg), and has an athletic figure.
According to authoritative sources, Jeremy's net worth is estimated to be over $500,000, while he is said to be making $300 per day, or $110,000 per year –mostly from his YouTube channel since he has many subscribers and advertisers.
Social media presence
For Jeremy, his social media appearance is everything – he has accounts on several platforms, although his most important is his YouTube account which he launched on 7 March 2007 and has so far gathered over 1.5 million subscribers which is more than any other movie reviewer has, and amassed over 560 million views on all of his videos combined. He has an Instagram account with more than 80,000 followers, while he's posted nearly 750 pictures – he has his own website which serves more as a blog.
Jeremy was very popular on his Twitter account, but since he was also being harassed a lot, he decided to shut it down.
General Info
| | |
| --- | --- |
| Full Name | Jeremy Jahns |
| Profession | Entrepreneur, Comedian, Film critic |
| Nationality | American |
Social profile links
Movies
Actor
| Title | Year | Status | Character |
| --- | --- | --- | --- |
| Homemade Movies | 2013 | TV Series | Neo |
Self
| Title | Year | Status | Character |
| --- | --- | --- | --- |
| Between the Sheets with Josh Macuga | 2015 | TV Series | Himself - Guest |
| The Screen Junkies Show | 2013 | TV Series | Himself |
Archive Footage
| Title | Year | Status | Character |
| --- | --- | --- | --- |
| Homemade Movies | 2013 | TV Series | Himself |
Source:
IMDb
,
Wikipedia