• Michelle Buteau is married to Gis Van Der Most, a Dutch photographer.
• They met in the late 2000s and got married in 2010.
• Michelle started her career in news editing and producing before transitioning to stand-up comedy.
• She has achieved success in the entertainment industry, with appearances in films, TV series, and her own podcast.
• She has earned a considerable fan base on social media platforms.

Known for movies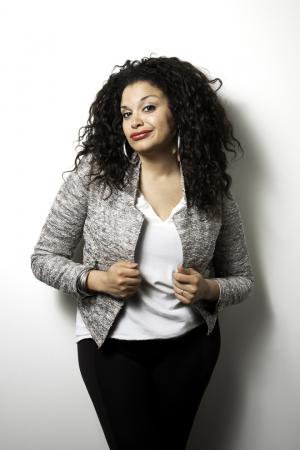 Who is Michelle Buteau husband?
Michelle Buteau is an aspiring stand-up comedian, and has earned a name for herself as a host of the podcast "Late Night Whenever!", among numerous other achievements in the entertainment industry. However, what do you know about her personal life, do you know if she is single, dating, or maybe married? Well, as a matter of fact, Michelle Buteau is a married woman and her husband's name is Gis Van Der Most. He is a Dutch photographer and has worked for such publications as Esquire, Men's Health, People, Fast Company and others.
The couple met in the late 2000s, and before their marriage were in a long distance relationship for over two years. Nevertheless, they managed to beat all the difficulties, and tied the knot on the 31t July 2010, with a wedding ceremony held at the Hyatt Pier 66 hotel. For now, the couple doesn't have children, but that doesn't mean it wont change in the future.
Michelle Buteau Dating History
Michelle hasn't been very open in sharing details from her personal life, and everything that happened to her before Gijs is just a big mystery. Hopefully, she starts sharing details from her previous love life, as her numerous fans are eager to find out everything they can about this aspiring comedian and host.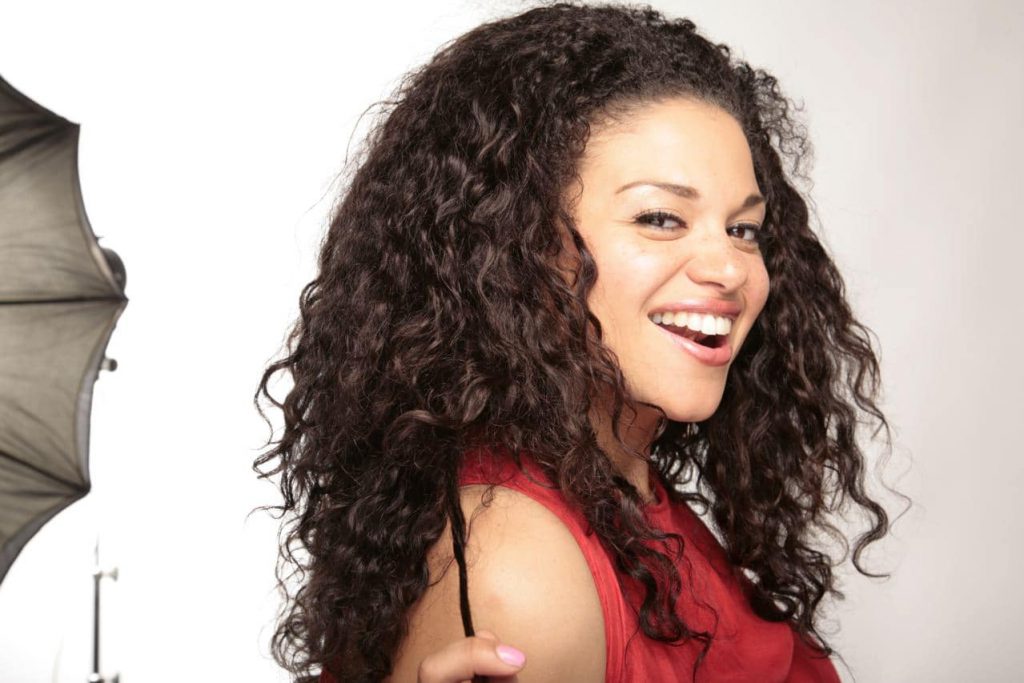 Michelle Buteau Wiki: Age, Childhood, and Education
Michelle Buteau was born on the 24th July 1977 in New Jersey, USA, and is of Jamaican and Haitian ancestry, since her parents are from these Caribbean islands. Unfortunately, other details from Michelle's early life, such as any siblings and her educational background, remain unknown for now. Hopefully, Michelle shares details from her childhood years with her fans in the near future.
Career Beginnings
Michelle wanted to become a journalist, but was told (by who?) that she didn't have the looks to become a journalist, and instead turned towards work behind the scenes. She started her career as a news editor and producer for Fox, and later switched to NBC. However, she wasn't quite satisfied with the job, and started leaning towards comedy. Following the September 11, 2001, terrorist attacks, Michelle decided to launch her career as a stand-up comedian.
She slowly started honing her comedy skills, and gradually became more popular. She has also turned towards acting, and in 2006 made her debut in the film "The Story of Juan Bago". Michelle continued to build a name both as an actress and comedian, which resulted in new roles, such as in Private Robinson in the TV series "Enlisted" in 2014, but it wasn't until recent years that her name became popular.
Rise to Stardom
Since the second half of the 2010s, Michelle's career has gained momentum, and in 2018 she started hosting her own podcast, entitled "Late Night Whenever!", which then earned a "one of the best podcasts of 2018 so far" label by Time Magazine. Furthermore, she began appearing in "The Comedy Lineup" on Netflix, and has subsequently featured in several films, including "Isn't It Romantic", and "Always Be My Maybe". To speak further of her accomplishments, she started portraying Wrenita Butler in the TV series "Tales of the City", and was also chosen for the role of Bree Washington in the TV series "The First Wives Club", which is a reboot of the popular series of the same name from the '90s, also contributing to her wealth.
Michelle Buteau Net Worth
Since launching her career, Michelle has become quite popular and her success has only increased her wealth. So, have you ever wondered how rich Michelle Buteau is, as of mid- 2019? According to authoritative sources, it has been estimated that Buteau's net worth is as high as $1.6 million, which is quite impressive, don't you think? Undoubtedly, her wealth will increase in the upcoming years, assuming that she successfully continues her career.
Michelle Buteau Internet Fame
Over the years, Buteau has built a decent fan following on social media platforms, especially Instagram and Twitter, though she is also no stranger on Facebook. Her official Instagram page has over 60,000 followers, with whom she has shared her most recent career endeavors, such as pictures and videos from her recent live performances, among other posts. Michelle is also quite popular on Twitter, with over 30,000 followers, and has used her popularity to share her own opinions, ideas, and interests with her fans, while on Facebook, she has around 8,000 followers.
@nycomedyfest #ADULTING show is gonna be lit ?we welcome @michaelianblack @TheCrusher007 & @MalikYoba!!! We gonna get all kinds of messy ⚡️⚡️11/11 5PM @BellHouseNY TKTS: https://t.co/WRjwAw4Onu pic.twitter.com/i1Wxk1kTBT

— Michelle Buteau (@MichelleButeau) October 29, 2018
So, if you aren't already a fan of this prominent actress and comedian, then this is a perfect opportunity for you to become one, just skip over to her official pages, and see what she is up to next, both personally and professionally.
Facts
Pictures
Movies
Actress
| Title | Year | Status | Character |
| --- | --- | --- | --- |
| The Eric Andre Show | 2016 | TV Series | Woman in Horse |
| Night Train with Wyatt Cenac | 2016 | TV Series | |
| Broad City | 2016 | TV Series | Host |
| Dream Team | 2016 | TV Movie | Natalie Diaz |
| The Jim Gaffigan Show | 2015 | TV Series | Amelia |
| Seeing Other People | 2015 | Short | Brenda |
| Enlisted | 2014 | TV Series | Private Robinson |
| China, IL | 2013 | TV Series | Wendeloquence / Mrs. Falgot |
| Key and Peele | 2012-2013 | TV Series | Wife Girlfriend |
| Official Standup at the Stand | 2013 | TV Series | Comedian - Herself |
| Whitney | 2011 | TV Series | Girlfriend |
| The Story of Juan Bago | 2006 | | Natalie the co-worker |
Writer
| Title | Year | Status | Character |
| --- | --- | --- | --- |
| The Half Hour | 2015 | TV Series writer - 1 episode | |
Self
| Title | Year | Status | Character |
| --- | --- | --- | --- |
| Harry | 2017 | TV Series | Herself |
| VH1 Presents: All Jokes Aside - Black Women in Comedy | 2017 | Documentary short | Herself |
| @midnight | 2014-2017 | TV Series | Herself / Hersel |
| The Meltdown with Jonah and Kumail | 2016 | TV Series | Herself - Guest |
| Comedy Knockout | 2016 | TV Series | Herself |
| The Guest List: Live at the Barrel House | 2016 | TV Series | Herself |
| People's List | 2016 | TV Series | Herself |
| We Have Issues | 2015 | TV Series | Herself - Guest |
| The Nightly Show with Larry Wilmore | 2015 | TV Series | Herself - Panelist |
| The Half Hour | 2015 | TV Series | Herself / Herself - Comedian |
| Big Morning Buzz Live | 2012-2015 | TV Series | Herself - Panelist / Herself - Guest Co-Host / Herself - Co-Host / ... |
| Comics Unleashed | 2014 | TV Series | Herself - Guest |
| I Love the 2000s | 2014 | TV Mini-Series | Herself |
| NickMom Night Out | 2014 | TV Series | Herself - Comedian |
| Bethenny | 2013-2014 | TV Series | Herself |
| Stand Up Planet | 2013 | TV Series | Herself |
| Best Week Ever | 2013 | TV Series | Herself |
| Totally Biased with W. Kamau Bell | 2013 | TV Series | Herself - Guest |
| Money From Strangers | 2012-2013 | TV Series | Herself |
| Gotham Comedy Live | 2013 | TV Series documentary | Herself - Comedian |
| Best Week Ever with Paul F. Tompkins | 2013 | TV Series | Herself |
| 2013 New Now Next Awards | 2013 | TV Special | Herself |
| The Jeff Probst Show | 2012 | TV Series | Herself |
| The Wendy Williams Show | 2012 | TV Series | Herself - Guest |
| The Late Late Show with Craig Ferguson | 2012 | TV Series | Herself - Guest |
| Good Afternoon America | 2012 | TV Series | Herself / Herself - Contributor |
| Kathy | 2012 | TV Series | Herself |
| Lip Service | 2012 | TV Movie | Herself |
| Would You Rather...? with Graham Norton | 2011-2012 | TV Series | Herself |
| Latino 101 | 2011 | TV Series | Herself |
| Ladies Night Out | 2011 | TV Series | Herself |
| Black to the Future | 2009 | TV Series | Herself |
| Last Comic Standing | 2008 | TV Series | Herself - Comic |
| 100 Greatest Songs of the 90s | 2007 | TV Mini-Series documentary | Herself - Panelist |
Source:
IMDb
,
Wikipedia