• Ibxtoycat is a popular YouTuber mostly uploading Minecraft videos
• He competed in Call of Duty tournaments in high school and launched his YouTube channel in 2009
• He is an animal lover and passionate traveler
• His real name is Andrew, but his last name is unknown
• He is 23 years old and has a net worth of ~$500,000

Known for movies

Who is Minecraft YouTuber Ibxtoycat?
Andrew – surname unknown – was born in England on 13 July 1995, so under the zodiac sign of Cancer and holding British nationality – as Ibxtoycat, he is popular for his YouTube channel, on which he mostly uploads Minecraft videos.
Early life and education
Ibxtoycat is said to had been into his own little world during high school, as he preferred to play video games rather than to spend time with this peers. He was a huge "Call of Duty" video game fan during that time, and competed at tournaments although he never managed to get to the finals.
After he matriculated from a local high school in England, Ibxtoycat decided to focus on his online career and his YouTube channel, rather than to pursue a college degree.
Career of a YouTuber
Ibxtoycat launched his YouTube channel on 27 May 2009 but his career didn't start until he uploaded the first video onto it in January 2010 – part of his description reads 'I play games (Mainly Minecraft Console) and talk about them, hopefully teaching things you don't already know. For this reason I also cover the latest gaming news related to games that I play. Enjoy!' The first videos were gameplays of "Call of Duty" which he loved, however, he soon moved to "Minecraft" as soon as he tried the game, and has since been uploading mostly "Minecraft" videos. Besides these two games, Ibxtoycat can also be seen playing "Skyrim". There are currently more than 1.1 million people subscribed to his channel, which also counts more than 415 million views of all his videos combined.
Ibxtoycat had a second YouTube channel entitled "Ibxtoycat 2" on which he uploaded geography videos and discussed topics such as capital cities, country facts, the European Union, and so on. However, the channel seems not to be accessible at the moment.
Besides YouTube, Ibxtoycat is also active on the Twitch platform, on which he is currently followed by more than 6,000 people, and has gathered nearly 10,000 views of all his livestreams so far, but can only be seen playing the "Minecraft" video game.
Ibxtoycat has numerous consoles including an Xbox 360, Xbox One, PS3, PS4 Wii-U/Wii + 3DS and a PC while he mostly plays on his Xbox 360 and Xbox One. He stated that he only plays videogames for fun, while there is also a degree of competitiveness – he is making videos with a goal of teaching people something they didn't know before.
Ibxtoycat is also a writer, as he has published the book entitled "How To Travel Hack The World On A Budget" – in which he wrote about how he managed to save money while travelling.
Love life and relationships
His fans have asked him about his relationships on several occasions, he doesn't talk about it, and simply moves to another topic, but there are still rumors – he is said to have dated another YouTuber (female) in 2017, as his fans have claimed to have seen the two holding hands and eating ice cream; they are rumored to have split-up in 2018.
He is also rumored to be gay, due to some jokes he made while he was livestreaming, and because he simply doesn't talk about girls.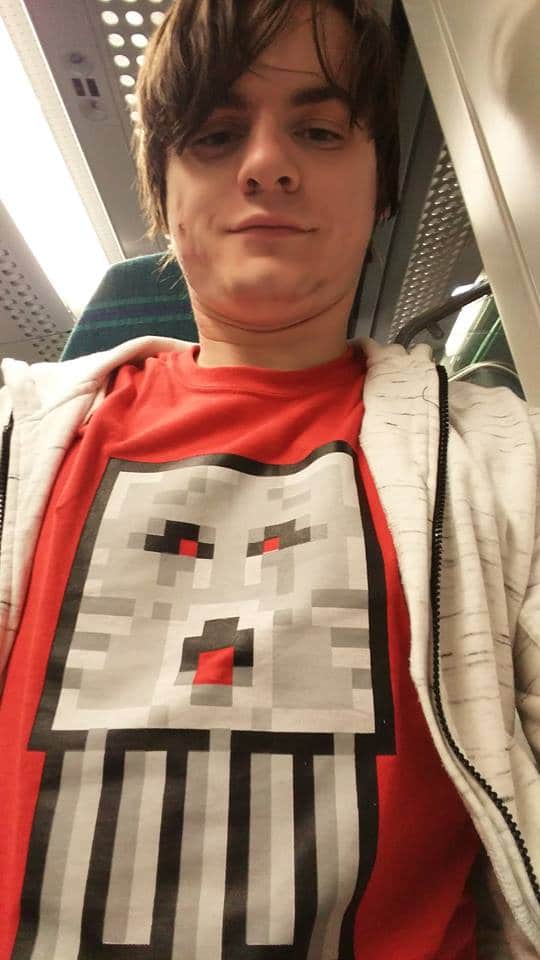 Hobbies and other interests
Ibxtoycat is a big animal lover and has a pet owl – his pictures with his pet can be found on his Instagram account.
Ibxtoycat's number one passion (after gaming) is travelling. He lives in a small house in a village close to a London airport – he likes being close to the airport as he often travels, and it is said that he has traveled all around the world. He doesn't spend much money while travelling, and is trying to teach people how to do this in his book. Although he is not into sports, he has become an explorer, and will cover every single inch of a city he goes to. He also loves to eat, and one of the things he does when he goes to another country is try traditional dishes.
Ibxtoycat's real name
Ibxtoycat is one of those YouTubers who are quite secretive when it comes to their personal matters, and who have decided not to share their real names with the public. Ibxtoycat has only shared his first name with his fans – Andrew – but not his last name, and it doesn't appear that he is planning to.
Appearance and net worth
Ibxtoycat is 23 years old
Medium long brown hair
Brown eyes
Nnet worth is ~$500,000
Social media presence
Launched Twitter in March 2011 with the caption 'I make YouTube videos sometimes, and I have over 1 Million Subscribers. I use this twitter to announce videos/streams and say words; followed by 45,000 people; tweeted ~32,000 times
Instagram is followed by ~10,000 people; uploaded ~140 pictures
Facebook is currently 'liked' by ~2,500 people
Movies
Composer
| Title | Year | Status | Character |
| --- | --- | --- | --- |
| Minecraft: The Story of Mojang | 2012 | Documentary | |
| Minecraft | 2009 | Video Game | |
Sound Department
| Title | Year | Status | Character |
| --- | --- | --- | --- |
| Minecraft | 2009 | Video Game sound | |
Source:
IMDb
,
Wikipedia