Known for his roles in worldwide famous TV series such as "Prison Break" and "Private Practice", Chicago-born Paul Adelstein is one of those actors whom we never get bored of seeing on TV. His entertainment career started in the 1990s, yet it expanded to not only television and films, but also music.
Despite his popularity and prolific career, Paul's personal life has been kept away from the public spotlight for a long time. His only publicly known relationship was with fellow actress Liza Weil, whom he married in 2006 but divorced ten years later, having welcomed their only child in 2010. Nonetheless, there's still a lot to be discovered about Paul Adelstein, so keep reading!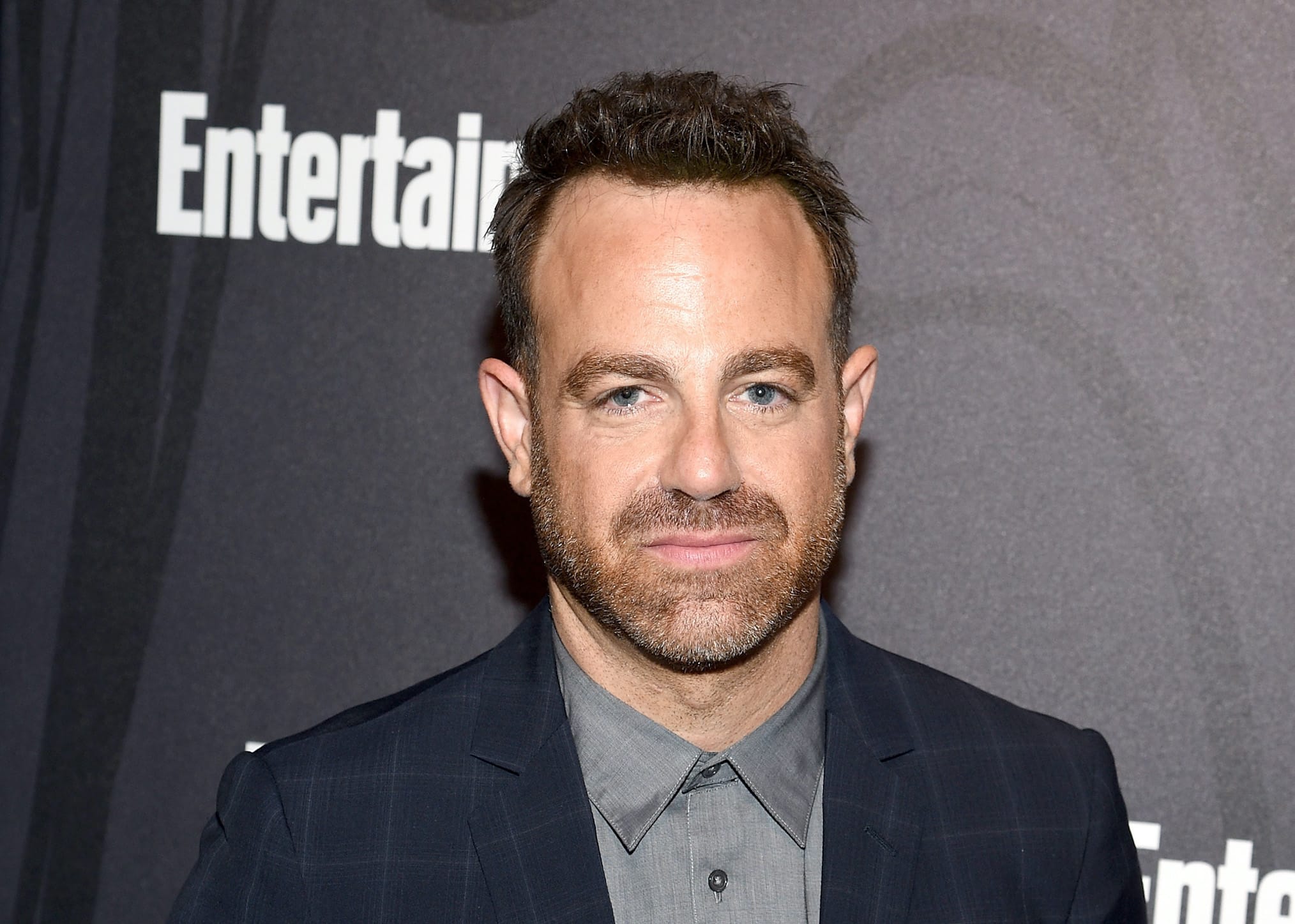 Early Life
A native of Chicago, Illinois USA, Paul Adelstein was born on 29 April 1969 to Harvey and Doris Adelstein, a Reform Jewish marriage. He attended the Francis W. Parker School, before the Maine-based liberal arts-centered Bowdoin College to study English with a minor in music. He discovered his love for acting during his first summer break from college, as he got a job back home at John Cusack's New Crime Productions.
Besides becoming his first tutor in the business, Cusack also offered Paul a full-time spot acting for the company, leaving Paul no option but to spend his junior year studying at Chicago's Northwestern University while working for the New Crime at the same time. Paul eventually went back to Maine to study the rest of his degree at Bowdoin, though he didn't miss the chance to join as many college plays as he could at the local Wish Theater.
Paul described his senior year as the most enjoyable, given how he'd already discovered what he wanted to do by then. He graduated with a summa cum laude distinction in 1991.
Beginnings on Film & TV
Following a career in the entertainment industry has many risks, but for Paul Adelstein, everything turned out in his favor to set him on a path to accomplish his dreams of acting. Back when he was in New Crime Productions, Paul met comedian and producer Jeremy Piven, with whom he remained in contact once he graduated from college, and temporarily moved to Los Angeles.
That friendship resulted in Paul being cast as Mike in "Cupid", a romantic comedy show which premiered in 1998, and was produced y and starred Jeremy Piven. Though the series was short-running, it opened other professional doors for Paul, who passed then to take another recurring role in "Turks", and appeared in a couple of episodes of "ER". He also appeared in the movies "Bedazzled" and "Memoirs of a Geisha".
The first half of the 2000s saw Paul making several appearances on TV shows, such as Bravo's "Breaking News", the drama series "Hack", an episode of "Law & Order: Special Victims Unit", NBC's comedy "Las Vegas", and the supernatural-themed "Medium". He was also in "Grey's Anatomy" as Dr. Burke, but eventually left the role due to schedulig conflicts, leaving the character to be re-thought and played by Isaiah Washington.
Rise To Fame
Despite appearing in dozens of series and made-for-TV films throughout the 2000s, Paul Adelstein's first big chance came with Fox's awarded drama series "Prison Break", which premiered in 2005. Despite initially auditioning for a starring role in the show, Paul ended up playing the mysterious secret agent Paul Kellerman, whose 'extremist' tendencies were an 'actor's dream to play,' as Paul told the American Jewish Life Magazine.
Following the end of this stint in in 2007, Paul was contacted by Shonda Rhimes, who never forgot about Paul after he was cast in her show "Grey's Anatomy" as Dr. Burke, a couple of years before. Shona's new character idea was creating Dr. Cooper Freedman, a pediatrician with lots of problems looking for a romantic relationship.
This new character allowed Paul to not only play Dr. Freeman in a couple of episodes of "Grey's Anatomy", but to star in its spin-off, "Private Practice", which followed medical plotlines similar to the original show but often switched its focus to Freeman's personal life.
"Private Practice" ran on TV from 2007 to 2013, and served to cement Paul's recognition as an star actor. The rest of his career has been filled with recurring appearances in well-known films and shows, such as "Girlfriends' Guide to Divorce", "Scandal" and "Brooklyn Nine-Nine", on top of reprising his role in "Prison Break" during the series renewal in 2017.
Happy Birthday Paul Adelstein pic.twitter.com/mccIpCrOAk

— Prison Break (@prisonn_break_) April 28, 2023
Music Career
Although Paul Adelstein has become very well-known for his stints on TV and films playing memorable characters, his career as a musician deserves as much praise.
Paul's beginnings as a musician go back to when he was 10 years old and started taking piano lessons, encouraged by his taste for classic rock and the influence of his older siblings. Despite feeling that he wasn't as skilled at reading music, he enjoyed playing and later learned to play the guitar and to sing, on top of composing original songs by the end of high school.
His minor degree in music from Bowdoin College helped Paul to clear his mind about the things he wanted to do in life, which were playing music and acting. Just as he told Making Music Magazine in 2012, Paul had previously lived tormented by the thoughts of having to choose only one of his passions, but he found a way to do both.
In the 1990s Paul formed his first and only known band – Doris – named after his mother. Though many of its original members are no longer in it, Doris is still active and keeps on making music, using Paul's endless joy for making music as its fuel to keep going.
Romantic Life – Ex-Spouse
Since his debut on TV in the late 1990s, Paul Adelstein has kept most of his personal life in secrecy, especially when it comes to his romantic endeavors. The only one of his relationships known to the public was with his now ex-wife Liza Weil, whom he met in the 2000s while both of them were enrolled in an acting camp in California.
As Paul revealed to American Jewish Life in 2007, he was instantly attracted to Liza, and looked up her name on the internet. However, it was a slow start for Liza, who at the time had just got out of a relationship, and wasn't quite ready for a new boyfriend.
Though it took them a while to get there, Paul and Liza fell in love and married in a traditional Jewish ceremony in 2006. The pair appeared together in the 2009 film "Little Fish, Strange Pond" and welcomed their first and only child Josephine Elizabeth, who was born in early 2010.
Paul and Liza separated in January 2016, filing for divorce just a couple of months later citing 'irreconcilable differences', according to reports. The divorce was finalized in 2017, but despite being a long time ago, Paul hasn't revealed any information about any possible romantic partners since then.
Net Worth, Height & Physical Appearance
As a result of his decades-long career in the entertainment world. playing roles on TV and in films, Paul Adelstein has an estimated net worth of over $2 million, including earnings from his less-known but quite active job as a lead singer and guitarist of his band Doris, as well as income from advertising brands on his social media.
However, Paul's salary is unknown and most likely depends on what project he's working on at the moment.
Paul Adelstein is 6ft 2ins (1.88m) tall and has brunet hair and green eyes. He usually changes his hair and beard style depending on the role he's playing, yet his social media shows that Paul rocks not-so-tidy hairstyles daily.