Who is Penelope Ann Miller?
An actress with over 90 acting credits to her name, Penelope Ann Miller is known for her versatile performances in movies, television and theater. Her career spans several decades, and she's showcased her talent across a wide range of genres and roles. From her early appearances to her rise to prominence in the 1990s, Penelope's portrayal of characters in various genres has carved her name into the annals of Hollywood history.
One of her most notable performances was her portrayal of Gail in the 1993 crime drama "Carlito's Way", which earned her a nomination for the Golden Globe Award for Best Performance by an Actress in a Supporting Role in a Motion Picture.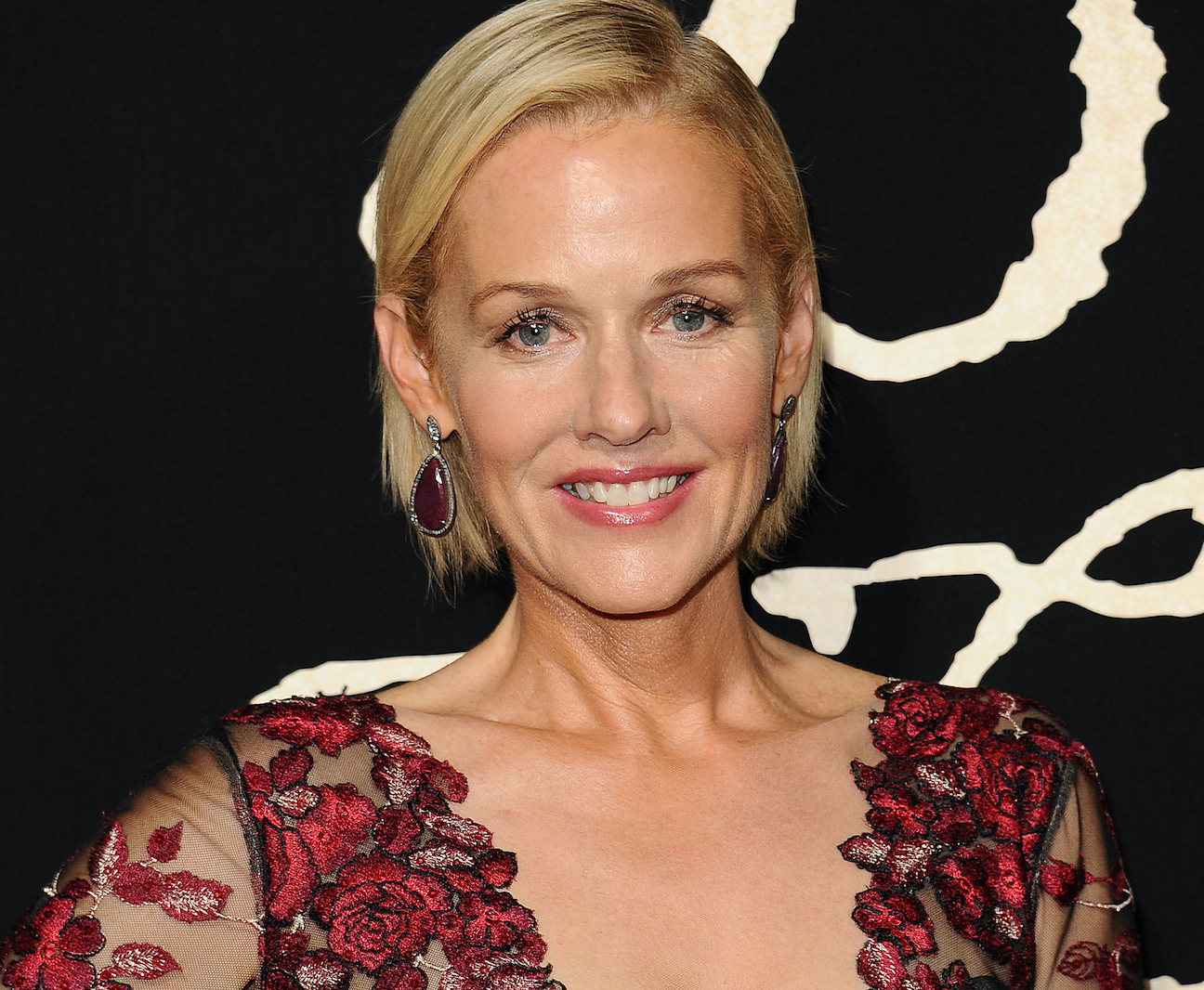 Early life, family, and education
Born Penelope Andrea Miller under the zodiac sign of Capricorn on 13 January 1964, she's today aged 59. A native of Los Angeles, California USA, she holds American nationality. She was raised by her parents, actor, writer and director Claude Herbert Miller Junior – better known by his stage name, Mark Miller – and his wife, Beatrice, who was a costume designer and publicist. Penelope has two sisters, Marisa, also an actress, and Savannah, a social worker.
As the daughter of an actor and growing up with a mother involved in the same world, Penelope was immersed in art from an early age. Upon matriculating from high school in 1982, Penelope enrolled at Menlo College, where she spent two years before moving to New York City, where she studied theatre at Herbert Berghof Studio.
Acting career – beginnings
Penelope began her acting career in the 1980s, initially appearing in theater productions and television series. She made her first TV series appearance as Nancy O'Hara in an episode of the series "Guiding Light" in 1984.
In the following year, she made her Broadway debut performing in the play "Biloxi Blues" by Neil Simon, playing the lead role opposite Matthew Broderick, and gaining recognition for her talent. Soon after, she transitioned to film, making her big-screen debut playing Mary in the 1986 sports drama "Hotshot", followed with her role as Brenda in "Adventures in Babysitting" in 1987. This comedy marked one of her early movie appearances, and while not a leading role, it helped her gain recognition in Hollywood.
In the following year, Penelope again played Daisy Hannigan, the love interest of Matthew Broderick's character, this time in the movie adaptation of the play "Biloxi Blues". Later in 1988, Penelope was seen in "Miles from Home", "Big Top Pee-wee", and starred in the TV drama "Tales from the Hollywood Hills: Closed Set".
Penelope's first notable role came in the 1990 movie "The Freshman", in which she played Tina Sabatini, co-starring with the great Marlon Brando, and Matthew Broderick. For her performance, Penelope won the Chicago Film Critics Association Award for Most Promising Actress.
Most notable roles
The '90s were a particularly successful decade for Penelope's career. She landed the role of Paula in the 1990 movie "Awakenings", playing a pivotal role alongside Robin Williams and Robert De Niro in this heartwarming biographical drama about catatonic, encephalitis epidemic victims, and the new medicine that could revive them. The movie had 11 award nominations, including three for Oscars (Best Writing, Screenplay Based on Material from Another Medium, Best Picture, and Best Actor in a Leading Role –  De Niro), and won six.
Penelope next starred opposite Arnold Schwarzenegger in the popular comedy "Kindergarten Cop". Her role as kindergarten teacher Joyce Palmieri showcased her ability to excel in both comedic and dramatic roles.
In the following years, besides the aforementioned movie "Carlito's Way", Penelope achieved great success with her role as Margo Lane in "The Shadow", for which performance in this superhero film based on the popular radio show and pulp magazine character, Penelope received her first nomination for the Academy of Science Fiction, Fantasy & Horror Film/Saturn Award for Best Actress, in 1994.
The Relic, directed by Peter Hyams and starring Penelope Ann Miller, Tom Sizemore, Linda Hunt, James Whitmore, Clayton Rohner, Chi Muoi Lo, Thomas Ryan, Robert Lesser, Diane Robin, Lewis Van Bergen and Francis X. McCarthy, was released on this day in 1997 (USA) 🎬 pic.twitter.com/X4mBUInBjj

— Horror31 🎃 (@Horror31) January 10, 2021
Three years later came her second Saturn Award nomination (Best Actress) for her portrayal of Doctor Margo Green in "The Relic", a science-fiction horror, also starring Tom Sizemore and Linda Hunt.
Throughout the 2000s and 2010s, Penelope continued to work in both film and television, although she may not have reached the same level of prominence as in the '90s. Some of her notable later roles include movies such as "The Artist" (2011), Penelope having the significant role of Doris in this silent film homage, which had 204 award nominations and 162 wins, including five Academy Awards (Best Motion Picture of the Year, Best Achievement in Directing, Best Achievement in Music Written for Motion Pictures, Original Score, Best Achievement in Costume Design, and Best Performance by an Actor in a Leading Role – Jean Dujardin).
When it comes to her television work, in 2015, Penelope appeared in the third season of "American Crime", a critically acclaimed anthology series created by John Ridley. Most recently, she was seen as Joyce Dahmer in the 2022 series "Dahmer-Monster: The Jeffrey Dahmer Story", a biographic crime drama about a cannibalistic serial killer.
Penelope has two upcoming projects, one of them entitled "Reagan" is a biographical drama about the life of Ronald Reagan, the 40th President of the USA, in which she will play Nancy Reagan. The movie is set to be released by the end of 2023.
Who is her husband?
Penelope's personal life has been less publicized compared to her professional career, however, it's known that she's married twice. Her first marriage was to actor Will Arnett in 1994, but the marriage ended in divorce in 1995. She later married James Patrick Huggins in 2000, with whom she has two children. James is also an actor, perhaps known best for his role in the movie "Carry Me Home". He was born under the zodiac sign of Pisces on 1 March 1963, which makes him today aged 60. James is also a native of Los Angeles, and he also comes from a family involved in the entertainment industry – his father is a writer, Roy Huggins, and his mother is actress Adele Mara.
Penelope and James tied the knot on 28 May 2000, and welcomed their first daughter, Eloisa May on 10 December that same year, and their second daughter Maria Adela, on 23 March 2009.
In March 2012, Penelope filed for legal separation from her husband, however, three months later, she withdrew the request. As of August 2023, the family of four lives in their residence in Los Angeles.
How rich is Penelope Ann Miller?
Penelope's acting career has demonstrated her versatility, with performances ranging from comedy to drama to thriller and horror genres. According to critics, her ability to tackle diverse roles and her dedication to her craft has contributed to her enduring presence in the entertainment industry.
Penelope's talent also brought her a hefty sum of money. Reportedly, as of August 2023, her net worth has been estimated at over $6 million.