Charlotte Casiraghi Wiki Bio
Monegasque model, film producer, equestrian, journalist, socialite and philanthropist Charlotte Marie Pomeline Casiraghi, was born in La Colle, Monaco of 3 August 1986, making Leo her zodiac sign. She's perhaps only known for being of royal blood, as she's the daughter of Princess Caroline Louise Marguerite of Monaco and her husband, Italian off-shore powerboat racer and businessman Stefano Casiraghi.
Charlotte's 11th in line to the throne of Monaco, and was named after Princess Charlotte, Duchess of Valentinois, who was her great-grandmother.
Education and early life
Charlotte was raised in Monaco alongside her brothers Andrea and Pierre, born in 1984 and 1987, respectively; her godparents are Massimo Bianchi and Albina du Boisrouvray. Charlotte's maternal grandfather was Rainier III, Prince of Monaco and her maternal grandmother famous American actress, Princess of Monaco Grace Patricia Kelly.
Charlotte was only four when her father died in a boating accident, and her mother thus moved the family to France, wanting to keep them away from media. When Charlotte was 13 in January 1999, her mother exchanged vows with Ernst August, Prince of Hanover and Charlotte thus gained two step-brothers Prince Christian of Hanover and Prince Ernst of Hanover; her half-sister Princess Alexandra of Hanover was born on 20 July 1999.
Charlotte grew up being interested in riding horses, and was 15 when she joined Marcel Rozier's Team Marionnaud, staying with it through 2004; she entered a number of competitions during those four years and was trained by Thierry Rozier.
She was two when she enrolled at the Catholic School Les Dames de Saint Maur, and was six when she progressed to the Ecole de la Republique; Charlotte then studied at the Lycee Francois-Couperin, from which she matriculated in 2004. She continued her education at the University of Paris IV: Paris-Sorbonne, from which she graduated with a Bachelor of Arts degree in philosophy in 2007.
Charlotte then interned at the publishing house Robert Laffont and the magazine "The Independent".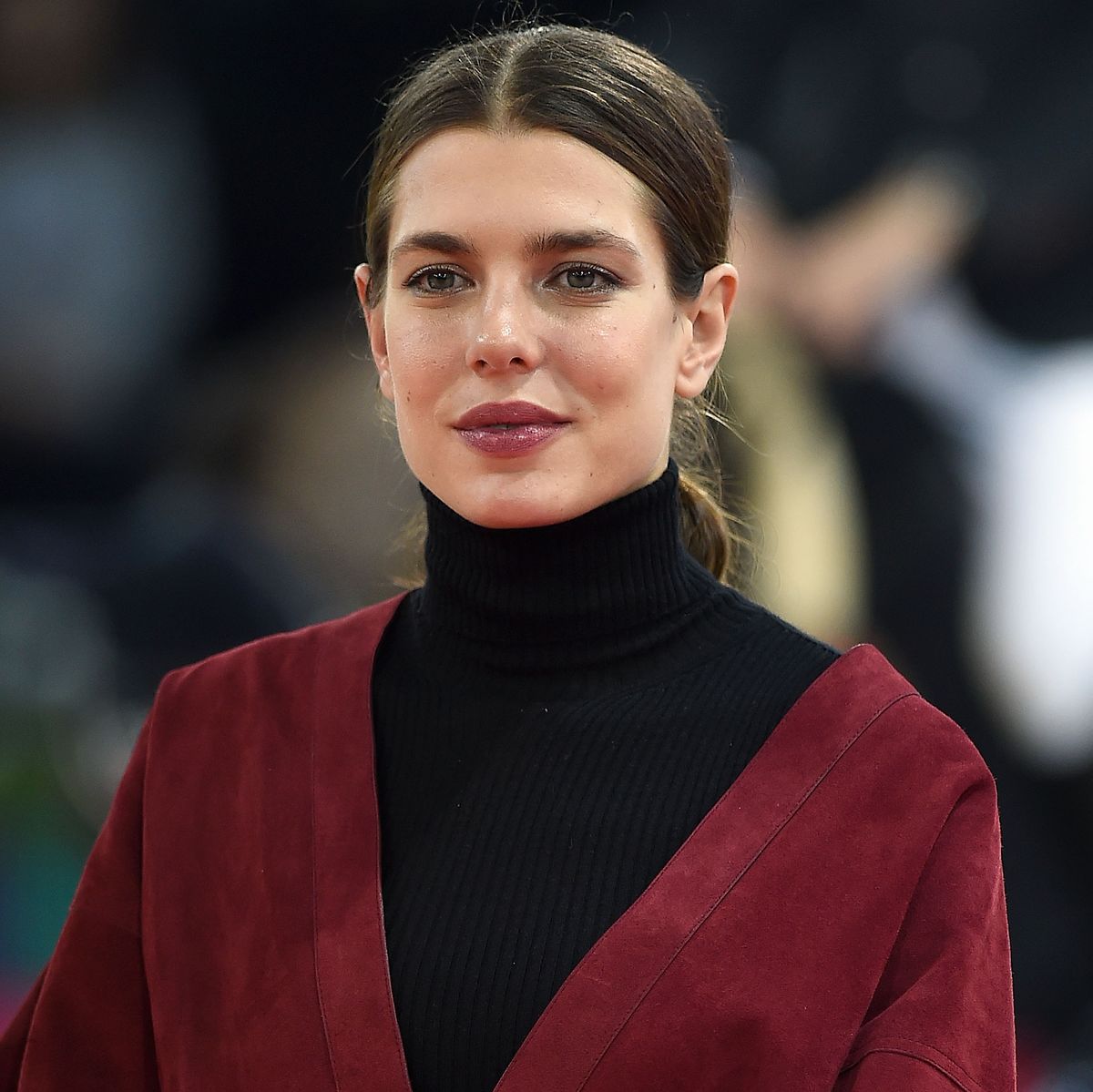 Journalism
Charlotte launched her career as a journalist when she began writing for "AnOther Magazine" in January 2008, and she became an editor of the magazine "Above" in the following year; she revealed on 21 September 2009 that she would be publishing her free print publication "EVER Manifesto", in which she wrote about the harmful impact of the fashion industry on the global environment, after having been 'enlightened and influenced' by British fashion designer Stella Nina McCartney.
In October 2009, Charlotte contributed to an issue of the free newspaper "20".
The year 2012 saw her launch the company Swoon Productions, and two years later, Charlotte bought the rights to the novel "Our Lady of the Nile"; she produced the movie based on the book in 2020.
Achievements as an equestrian
Charlotte made a guest appearance on the show "Stade 2" in June 2009, to talk about her participation in the Global Champions Tour; she then competed in Spain, Brazil and Portugal, all part of the tour. She continued performing at the tour in 2010, and mostly rode the horses Tintero and Troy.
By the end of the year, Charlotte became the Global Champions Tour's honorary president in Monaco, a title previously held by her mother, but hasn't been very active within the organization since 2015.
Philosophy
Charlotte co-founded the organization Philosophical Encounters in 2015, together with Raphael Zagury-Orly, Joseph Cohen and Robert Maggiori; Charlotte's mother's today an honorary member.
In 2017, Charlotte wrote the preface for a book authored by Bulgarian-French philosopher and novelist, while they then also published the letters which they had sent to one another, and which were about philosophy.
Charlotte and Robert Maggiori published their book "Archipelago of the Passions" (original 'Archipel des Passions') in March 2018, which she dedicated to her late father.
Charlotte Casiraghi and Robert Maggiori talk to their Spanish editor Leopoldo Kulesz about their new book Archipel des Passions (A Passion for Philosophy) at #HaySegovia19.

Stream the event now at https://t.co/aagKTqPNlg. pic.twitter.com/6cVV2olvIA

— Hay Festival (@hayfestival) September 21, 2019
Modelling
Charlotte began modelling for Gucci's equestrian collection in 2010, and became the face of Gucci Cosmetics in 2014, and in 2017, she collaborated on the jewelry line "Les Aimants" with Montblanc. The year 2018 saw here model for Yves Saint Laurent, while she then went on to model for Collier Schorr's lens, appearing in the magazine "System"; she also attracted a lot of attention when she appeared on the catwalk for Gucci menswear line in a gender fluid framework.
Charlotte became the brand ambassador of Chanel on 22 December 2020, and the following year saw her become the global face of their new campaign.
Love life and marriage
Charlotte was 25 when she began dating Moroccan stand-up comedian and actor Gad Elmaleh in December 2011, and she gave birth to their son Raphael on 17 December 2013; the boy isn't in the line of succession for the throne of Monaco because Charlotte and Gad weren't married, and they split in June 2015.
It was reported by various magazines in March 2018 that Charlotte had become engaged to Lebanese-French movie producer Dimitri Rassam; on 24 March of the same year, Charlotte was seen attending the Monaco Rose Ball while wearing a diamond ring. She gave birth to their son Balthazar on 23 October 2018, and she and Dimitri married on 1 June 2019, and married again, this time religiously, on 29 June 2019.
Interesting facts and hobbies
Charlotte was named amongst the most eligible young women in the world when she was 16, and the magazine "Vanity Fair" featured her on their 2006 list 'International Best Dressed'.
She's a philanthropist and has attended a number of fundraiser events, including the 2006 Monaco's Rose Ball and the 2007 gala for AMADE Mondiale; Charlotte joined the international development organization FXB France's board of directors in 2015.
Close to 200,000 people are following Charlotte on Instagram today, and she's posted over 2,300 pictures onto the network; most feature her during her everyday life.
One of her favorite actresses is Drew Barrymore, and some of her favorite movies include "50 First Dates", "Charlie's Angels" and "E. T. the Extra-Terrestrial".
Height, eyes and wealth
Charlotte's age is 37. She has brown hair and eyes, is 5ft 7ins (1.7m) tall and weighs around 135lbs (62kgs).
Charlotte's net worth's been estimated at over $30 million, as of August 2023.