• Born Jonathan Day in 1973 in Memphis, Tennessee
• Muscle car enthusiast and underground racer
• Appeared in the Discovery Channel reality TV series "Street Outlaws: Memphis"
• Founded the street racing scene "Spin City"
• Owns a car shop and earns from the TV show
• Raised an only child in Joiner, Arkansas by roofer parents
• Started racing at 10 years old
• Became notorious for his immaculate starting tactic
• Married to Patricia "Midget" Day with 11 children and 5 grandchildren
• Net worth of around $1 million

Known for movies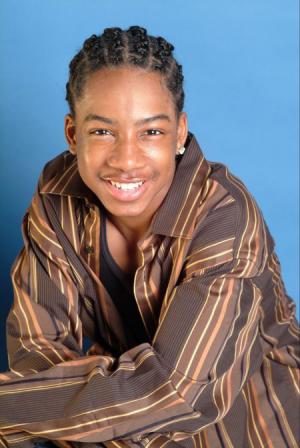 Who is JJ Da Boss?
Born Jonathan Day under the sign of Leo on the 10th of August 1973, at St. Joseph Hospital in Memphis, Tennessee USA, now known as JJ Da Boss he is a 44-year-old Caucasian muscle car enthusiast and underground racer. He is perhaps best known to the world for his significant presence on the TV screen as himself in the Discovery channel reality TV series about underground racing entitled "Street Outlaws: Memphis." He has also had a number of other successes over the course of his sometimes lucrative underground racing career, since the 1990s.
What does JJ Da Boss do for a living?
Aside from being the founder of the street racing scene entitled "Spin City", JJ is also owns a car shop business, in which he repairs and/or modifies his customers' cars to their liking, along with giving them tips for the best possible performance of their vehicle. However, his greatest source of income is his presence in the "Street Outlaws: Memphis" show, in which he earns both from the Discovery channel and of course from winning the races in the show.
Early Life: Growing Up in Joiner
JJ was raised an only child in a small town called Joiner in Arkansas, by parents of unknown names, but both of whom were roofers. He took an interest in driving at a very young age, having been in his first race as early as 10 years old, despite that being theoretically illegal, but then JJ did what he could to make money. Although he roofed along with his parents whenever that was possible, it wasn't enough to fuel his racing dream, so he had to make more on the side. He often gambled and took part in other activities, some of which were against the law, subsequently using all the money he earned to improve his racing car, which was eventually fit to match the toughest of opponents. As for his education, JJ attended the Rivercrest School in his hometown, from where he matriculated in 1992. It is unknown whether he furthered his education by going to college.
Ziptie! Enough said! #MemphisStreetOutlaws #jjdaboss #ziptie pic.twitter.com/OCGfufgr8h

— JJ Da Boss MSO (@MSO_JJdaboss) September 27, 2017
Career: The Struggle of an Underground Racer
As for his story, JJ is known to have roofed for at least twenty years before being able to finally quit that job and earn enough elsewhere. He spent his money on modifying his first race car, a Chevrolet II Nova from 1966. After gaining a significant amount of experience in street races, he earned the phrase 'OFF WITCHA HEAD', which was assigned to him by his fans due to his immaculate starting tactic. JJ is known to pedal the gas on '2' instead of '3' during the countdown, which almost always amounted to a perfect start and subsequently a win. After his reputation became notorious, very few people went against him. Due to the lack of competition, JJ had to come up with a way to win money, hence he taught his family members nicknamed 'Midget' and 'Precious Cooper' all that he knew about racing. Since they are both female, he used this to his advantage, asking the experienced racers whether they were scared of a girl beating them. This method was successfully used to provoke many names in the underground racing world, and it often paid off for JJ. Today, he is known as one of the top racers in the USA.
His Jail Time
JJ was imprisoned at an unspecified date for eight years and one month, after being found guilty of multiple accumulated felonies that eventually caught up with him – while fact is that he committed most crimes to have enough money to modify his cars, it still doesn't provide a good enough alibi to justify breaking the law. After serving his prison sentence, he started buying and fixing old cars to make money, and at some point returned to racing with a new car, and still retains both professions today.
His Accident
JJ's GMC Sierra pickup was turned into a wreck after a long night of racing, when he fell asleep while driving back to Arkansas early in the morning; his car struck a concrete culvert in the vicinity of Newport at an estimated 55mph speed. Since he was at that point hauling both his 'Ole Heavy' and 'Heifer' vehicles, they both broke from their security straps and ended up in a nearby ditch, while the spare parts flew all over the highway. JJ had a broken hand and rib, along with numerous cuts and bruises. He stated: 'Luckily it broke my right arm…I'm left handed.'

Love Life: Married To Patricia 'Midget' Day
Nothing is known about JJ's relationships prior to his public one, specifically with his now wife Tricia Day, whose age is unknown. It is also unspecified when they started dating, but there's the fact that they've been together for at least 20 years, and married for over 10 years at this point, while the specifics of their wedding are also a mystery. Together, they have at least 11 children – some reports say 13 – and five grandchildren.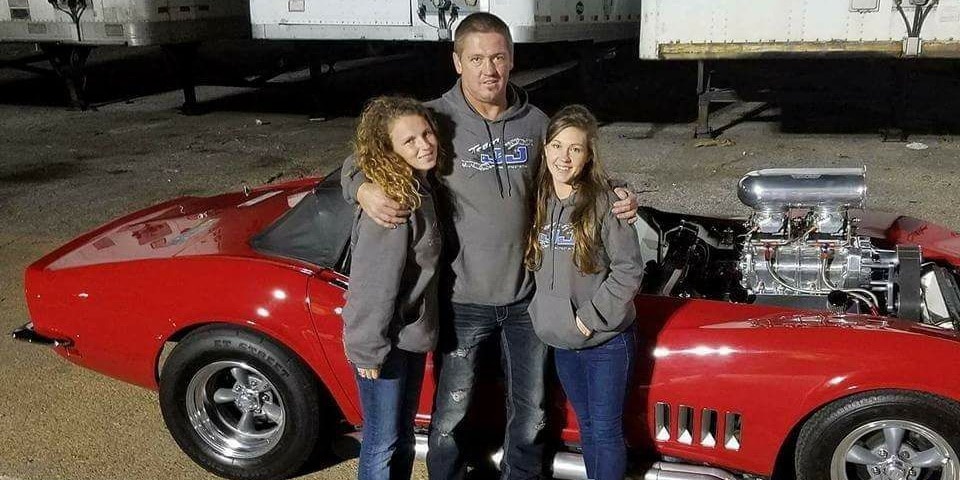 What is JJ Da Boss' Net Worth?
JJ's accumulated wealth is close to $1 million
Body Measurements
General Info
| | |
| --- | --- |
| Full Name | Lil' JJ |
| Height | 1.7 m, 1.7 m |
| Profession | Singer, Rapper, WitchBlades, the way i see things, Beamerboy, Atlanta, GA, United States, Houston, TX, United States, Dallas, TX, United States, Actor, Comedian, Singer, Rapper, Dancer |
| Education | Arkansas Baptist College, Arkansas Baptist College |
| Nationality | American, American |
Accomplishments
| | |
| --- | --- |
| Nominations | BET YoungStars Award, NAACP Image Award for Outstanding Performance by a Youth (Series, Special, Television Movie or Limited-series) |
| Movies | And They're Off, Janky Promoters, Crossover, Yours, Mine & Ours, Beauty Shop, Peep Game, Lil JJ's Almost Grown: Variety Show |
| TV Shows | Just Jordan, The Rickey Smiley Show, Men of a Certain Age, Friday Night Slimetime, Groovy Moon |
Social profile links
Marks
Facts
Pictures
Movies
Actor
| Title | Year | Status | Character |
| --- | --- | --- | --- |
| The Workout Room | 2016 | | Juice |
| Brotherly Love | 2015/III | | Peanut |
| Da Jammies | 2015 | TV Series | Crazy Craze |
| The Rickey Smiley Show | 2013-2014 | TV Series | Brandon |
| The Killing | 2013 | TV Series | Alton |
| And They're Off | 2011 | | |
| Men of a Certain Age | 2009-2011 | TV Series | DaShaun |
| Are We There Yet? | 2011 | TV Series | Heezy |
| Peep Game | 2010 | | Julius |
| The Super Hero Squad Show | 2009 | TV Series | Luke Cage |
| The Janky Promoters | 2009 | | Yung Semore (as Lil' JJ James Lewis) |
| The Secret Life of the American Teenager | 2009 | TV Series | Duncan |
| Just Jordan | 2007-2008 | TV Series | Jordan Lewis / Jordan / Jordon Lewis |
| Just Jordan: Behind the Scenes | 2008 | Video short | |
| Crossover | 2006 | | Up |
| Ned's Declassified School Survival Guide | 2006 | TV Series | Morris Adams |
| Yours, Mine & Ours | 2005 | | Jimi North (as Lil' JJ) |
| Beauty Shop | 2005 | | Willie (as L'il JJ) |
Soundtrack
| Title | Year | Status | Character |
| --- | --- | --- | --- |
| The Janky Promoters | 2009 | performer: "I Like The Way You Work It", "Bunny Hop", "Final Song" uncredited - as Lil' JJ | |
| Beauty Shop | 2005 | performer: "Arkansas Girl" - as L'il JJ / writer: "Arkansas Girl" - as L'il JJ | |
Writer
| Title | Year | Status | Character |
| --- | --- | --- | --- |
| BET's Comicview | 2004 | TV Series writer - 1 episode | |
Self
| Title | Year | Status | Character |
| --- | --- | --- | --- |
| The Makings of a Stand-Up Comedian | 2014 | Documentary | Jay 'Lil JJ' Lewis |
| Chelsea Lately | 2010 | TV Series | Himself - Round Table |
| The Mo'Nique Show | 2009 | TV Series | Himself |
| The 40th NAACP Image Awards | 2009 | TV Special | Himself |
| Access Granted | 2008 | TV Series | Himself |
| Nickelodeon Kids' Choice Awards 2008 | 2008 | TV Special | Himself |
| 2005 BET Comedy Awards | 2005 | TV Special | Himself |
| The 2nd Annual BET Comedy Awards | 2005 | TV Special | Himself (as Lil' JJ) |
| All That | 2005 | TV Series | Himself / Himself - Guest |
| BET's Comicview | 2004 | TV Series | Himself - Comedian |
| The Tonight Show with Jay Leno | 2004 | TV Series | Himself |
| Coming to the Stage | 2003 | TV Series | Himself / Contestant / Winner (2003-season 1) |
| Jimmy Kimmel Live! | 2003 | TV Series | Himself |
Awards
Nominated Awards
| Year | Award | Ceremony | Nomination | Movie |
| --- | --- | --- | --- | --- |
| 2010 | BET Award | BET Awards | YoungStars Award | |
| 2009 | Image Award | Image Awards | Outstanding Performance in a Youth/Children's Program - Series or Special | Just Jordan (2007) |
| 2008 | Image Award | Image Awards | Outstanding Performance in a Youth/Children's Program - (Series or Special) | Just Jordan (2007) |
| 2006 | Young Artist Award | Young Artist Awards | Best Performance in a Feature Film - Young Ensemble Cast | Yours, Mine & Ours (2005) |
Source:
IMDb
,
Wikipedia