Just a simple reminder that article is created and owned only by biographytribune.com. Article cannot be re-published in any other pages or documents. Copyright is protected by DMCA. All found copies will be reported.
Original source: https://biographytribune.com/who-is-singer-ally-brooke-from-fifth-harmony-her-wiki-net-worth-engaged-dating-facts-ethnicity/
Who is Ally Brooke from "Fifth Harmony"?
Allyson Brooke Hernandez was born on 7 July 1993, in San Antonio, Texas USA, and is best known as a singer and former member of the all-girl band Fifth Harmony, with whom she released songs such as "Worth It", "Sledgehammer", "Work from Home" and "Boss", and achieved worldwide success with the three albums they released.
Net worth, Ethnicity and Body Measurements
So just how rich is Ally Brooke as of early 2018? According to authoritative sources, this singer has net worth of over $3 million, accumulated from her six years-long career in the previously mentioned field, both in the group  and from her solo career as a singer. Speaking about her ethnicity, Ally is of part-Mexican ancestry; she dyes her hair blond, but naturally has dark brown hair and brown eyes. She is 1.52 meters tall and weighs around 45 kg.
The X Factor and Fifth Harmony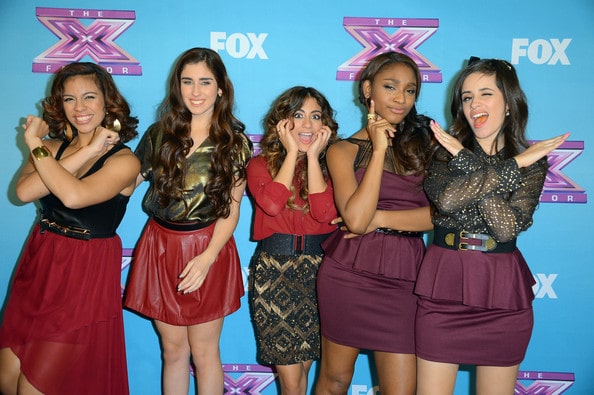 Initially, Ally auditioned for "The X Factor" in the Young Adults category, but was eliminated, however, the judges of the show – most importantly Simon Cowell – recognized her talent, and she was called back to stage alongside singers Normani Kordei, Lauren Jauregui, Camila Cabello and Dinah Jane, and the five of them went on to form Fifth Harmony. Subsequently, the girls ended in the third place, but went on to sign record deals with Syco music and Epic Records, both being owned by "The X Factor judges". In 2013 Fifth Harmony made their debut with an extended play entitled "Better Together", which as well as the title song consisted of four others, including "Miss Movin' On", "Better Together" and "Who Are You", which went on to achieve success selling more than 28,000 copies during the first week of release alone, additionally peeking at number six on the Billboard 200 chart. Continuing to work at a rapid pace, in early 2014 the girls announced that they would be recording their first studio album and released it in early February 2015 entitled "Reflection", featuring 11 songs such as "Boss", "Sledgehammer", "Worth It" – made in collaboration with Kid Ink – and "This is How We Roll". It had a generally positive response from fans, and critics from sources such as Billboard, The New York Times, and Rolling Stone, and eventually certified triple platinum in Brazil having sold more than 120,000 copies, gold in Canada, and platinum in the United States having sold more than a million copies, and had success on charts in countries such as Portugal, Scotland, Spain, Sweden and the UK. The album was praised for encouraging and empowering women, and referring to powerful female figures such as Oprah Winfrey, Mariah Carey and Michelle Obama. Besides that, the critics noticed that the album was highly influenced by Beyonce's music.
In late September 2015, the girls announced that they would be working on their second studio album, eventually entitled "7/27" after the date on which their band was formed, and released in late May 2016, including songs such as "That's My Girl", "Work from Home" featuring Ty Dolla Sign, and "Write on Me", and following their previous successes, "7/27" additionally earned a generally positive response from critics and fans, plus being certified triple platinum in Brazil and Canada, gold in Denmark, silver in the UK, and platinum in the United States, having sold more than a million copies.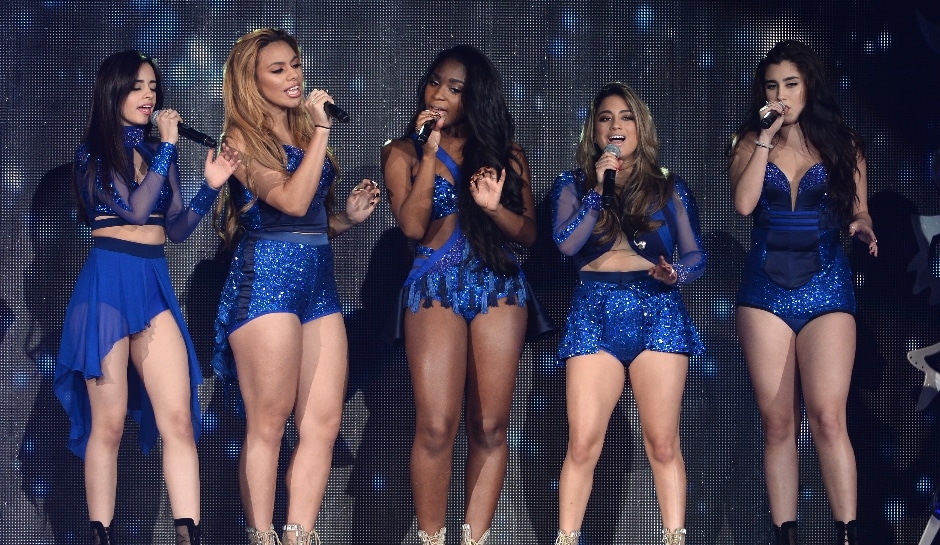 However, in 2016 Camila Cabello announced that she would be departing from the band, as she had desires to pursue her solo career on a more serious level, initially intending on remaining in the band while working on her solo projects, however, as this wasn't possible, she left the band supposedly on bad terms with her former bandmates. This left Fifth Harmony as a quartet, but they released their third studio album under the title "Fifth Harmony" in late August 2017, consisting of 10 songs such as "She Like That", "Down" featuring Gucci Mane, "Make You Mad" and "Lonely Night", and subsequently received a mostly positive response, although some critics stated that it wasn't as good as the previous two. It performed well on charts in countries such as Australia, Belgium, New Zealand, Scotland, South Korea, and additionally reached number one on the Spanish album chart.
Despite their success, the girls decided to part their ways in March 2018, adding that they would go on an indefinite hiatus which would, as they said, "benefit their fans". To conclude, it is safe to say that working with Fifth Harmony allowed Ally Brooke to gain more fame and recognition among fans, as well as to establish her own fan base.
Solo projects and Interesting Facts
In addition to working with Fifth Harmony, Brooke has also had several solo projects; most importantly she was featured in the song entitled "Look at Us Now", working with the rapper ASAP Ferg, and ultimately released in early June 2017. Reportedly, Brooke is a big fan of singers such as Selena, Little Mix, Cher Lloyd, Ed Sheeran and Beyonce. Besides that, she is an animal lover, and owns two cats and a dog, and loves pandas. She was the shortest member of Fifth Harmony.
Religious Beliefs
Speaking about Ally's religious views, she is a Christian, and in addition to listening to pop music and oldies, she enjoys listening to Christian music. She also revealed that one of her favorite Bible verses is Matthew 5:16. She often speaks about her love for God and posts encouraging tweets such as "Jesus loves you more than you know" on her social media.
. @marieclaire #FreshFaces ? pic.twitter.com/7VJKw5iO25

— Ally Brooke (@AllyBrooke) April 29, 2018
Private life and Social Media
Speaking about Brooke's love life, she previously dated Will Bracey, Drew Chadwick and Troy Ogletree, but apparently she's currently unattached. Being active in the entertainment field, means that Ally is naturally active on social media, which she uses to communicate with her fans, as well as to promote her music She is active on Twitter and Instagram and is followed by 2.7 million people in the former and 3.2 million on the latter.
News and Latest Projects
Following the separation of Fifth Harmony, Ally signed a record deal with Larry Rudolph, who also works with singers such as Britney Spears and Miley Cyrus. In early April 2018, it was revealed that the singer would appear in an episode of the television series "Famous in Love", which is yet to air.