• Neal Brennan was born on 19 October 1973 in Villanova, Pennsylvania USA
• He is a stand-up comedian and co-writer; co-creator of "Chappelle's Show"
• His net worth is estimated to be $5 million
• He has made jokes about his love life on Twitter
• He has acted in films such as "Half Baked" and "Get Him to the Greek" and is active on social media

Known for movies
Short Info
| | |
| --- | --- |
| Net Worth | $5 million |
| Date Of Birth | October 19, 1973 |
| Fact | Has a sister named Sheila Krezwick who is a computer teacher in Massachusetts |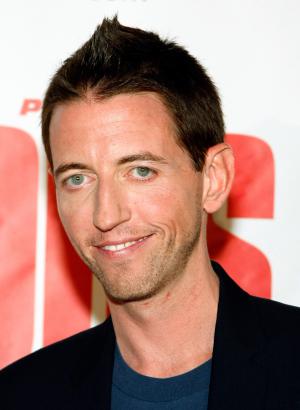 Who Is Stand-Up Comedian, Neal Brennan? His Bio, Wiki and Age
Neal Brennan was born on 19 October 1973, in Villanova, Pennsylvania USA, so his zodiac sign is Libra and he is 44 years old. He is best known as a stand-up comedian and co-writer, the co-creator of "Chappelle's Show" on Comedy Central. He has also worked on projects such as "Half Baked" and "Get Him to the Greek".
Net Worth
So just how rich is Neal Brennan as of mid-2018? According to authoritative sources, this stand-up comedian and writer has a net worth of $5 million, accumulated from his career in the previously mentioned field. He hasn't disclosed any information regarding his assets, such as houses and cars.
Wife and Dating
When it comes to Neal's relationship status, he doesn't share any direct information regarding that topic. However, he has made jokes about his love life on Twitter, writing tweets such as
"My girlfriend and I love each other so much that once a year we give each other a month off."
and "If I had a girlfriend, I bet she'd be mad at me right now, statistically speaking." As of the most recent past, he wrote "Talking to my GF when she's mad is like doing stand-up for a mostly black crowd. They're listening, but really just want me to stop".
This is my friend @michelleisawolf. Her first comedy hour will be on HBO tonight at 9. I directed it. Which in standup doesn't mean all that much. It's like the same five shots over and over. Having said that, watch because she's very funny and you'll be happy to know her. pic.twitter.com/V3VEa7Pz9k

— Neal Brennan (@nealbrennan) December 3, 2017
Background, Family and Facts
Brennan spent his formative years in Villanova, near Philadelphia and also lived in Wilmette for eight years. Speaking about his ethnicity, he is Caucasian and has light brown hair and blue eyes. He was born into an Irish Catholic family, the youngest of 10 children. He stated that his father's side of the family was funny, as well as his five older brothers, adding that he realized that he was funny at the age eight or nine, and at that time he was already performing for his classmates, and watched several television comedy series.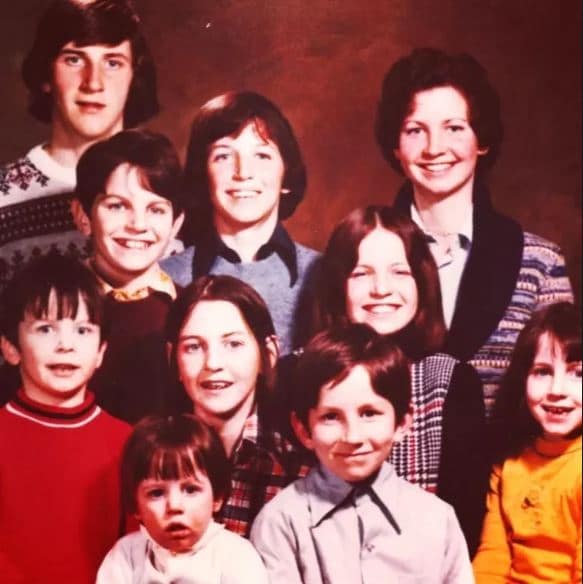 Brother
Neal's older brother Kevin became a comedian when Neal was in high school, and he attended Kevin's performances at The Improv in New York City. In one interview, he said that it was then he realized that it is possible to make a living in comedy, He moved to New York himself, where he attended film school at the NYU, but dropped out having studied there for one year. After that, he worked as a doorman at the Boston Comedy Club, where he met Dave Chappelle and they eventually became friends. At the age of 18, he had his first performance, which didn't go well, and resulted in Neal not doing stand-up comedy for several years.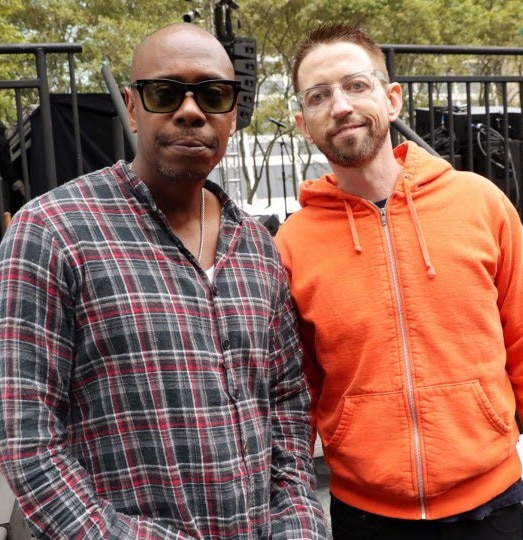 Career: The Beginning
In the '90s, Neal re-located to Los Angeles. and in 1995 began writing for "Singled Out", a dating show, which gave him a chance to collaborate with celebrities such as Jenny McCarthy and Chris Hardwick. In the upcoming period, he worked for "Bzzz!" in 1996, and also on "All That" and "Kenan & Kel". In 1997 he worked with Chappelle on the movie "Half Baked", which received a mixed response, although Neal later on stated that it was some of his worst work. In 2006, he began working with Chappelle once again, as a writer and creator for "Chappelle's Show", a series which received a generally positive response from the audience, and was rewarded with awards such as BET Comedy Award and Gold Derby TV Award, and additionally was nominated for Primetime Emmy, DVDX, and OFTA Television Awards.
https://www.facebook.com/photo.php?fbid=10154020217270957&set=pb.655970956.-2207520000.1535103610.&type=3&theater
Latter Career
In 2010, the comedian wrote four episodes of "Funny or Die Presents…", collaborating with artists such as Steve Tom, Rob Huebel and Christine Scott Bennett.  As of 2016, Neal wrote 16 episodes of "The Daily Show", a worldwide acclaimed comedy series hosted by Jon Stewart. In 2018, the comedian contributed to "Untitled Neal Brennan Project", so overall Neal has had 20 writing gigs, which has allowed him to gain considerable recognition among audiences.

Acting Career
As well as being a writer and a comedian, Brennan has also acted briefly, making his acting debut with the role of Crazy Pumpkin Head in "Caesar's Salad" in 1990. As of 2010, he had a smaller role in "Get Him to the Greek", working alongside Russell Brand, Rose Byrne, Tyler McKinney and Zoe Salmon.
Social Media
Being in the entertainment field, Brennan is naturally active on social media as well, using them to connect with his fans. The comedian has Twitter and Instagram accounts, on the former being followed by over 360,000 people, whereas his account on the latter has almost 100,000 fans. Some of his latest tweets reveal that he is touring the US.
General Info
| | |
| --- | --- |
| Full Name | Neal Brennan |
| Net Worth | $5 million |
| Date Of Birth | October 19, 1973 |
| Profession | Screenwriter, Television producer, Comedian, Film producer, Film director, Actor, Television Director |
| Nationality | American |
Family
| | |
| --- | --- |
| Siblings | Kevin Brennan, Sheila Krezwick |
Accomplishments
| | |
| --- | --- |
| Nominations | Primetime Emmy Award for Outstanding Writing - Variety Series, Primetime Emmy Award for Outstanding Comedy-Variety Or Music Program, PGA Television Producer of the Year Award in Variety Television, Primetime Emmy Award for Outstanding Directing - Variety, Music or Comedy Program |
| Movies | Get Him to the Greek, The Goods: Live Hard, Sell Hard, Totally Awesome, Half Baked |
| TV Shows | Chappelle's Show |
Social profile links
Quotes
| # | Quote |
| --- | --- |
| 1 | [on working with Dave Chappelle again] The relationship is charred. I don't think Dave ever wants to be in showbiz again, and I wouldn't want to work with him. We did the best thing we could have possibly done, and it still ended terribly. What else is there to do? |
| 2 | [on Dave Chappelle quitting Chappelle's Show (2003)] Before Dave left, things had been awful between us for a long time. Once the show became this cash cow, everyone who worked for him kind of played his ego against me and against the show. It was a very clichéd, 'Behind the Music (1997)' kind of thing - money, credit, paranoia, suspicion. It was so unnecessary. I felt beyond betrayed. I would have signed a lifelong contract with Dave. He was one of my favorite comedians, we'd been best friends for 15 years. It was painful. It will probably be the biggest personal disappointment of my life. |
| 3 | I'm never going to be more successful than I've been in the past two years. I have a better chance of being eaten by a shark. I'll never be famous, but I've got financial success. People in show biz seem to want to work with me. And I get to control the stuff I write. Fame gives you noise. It gives you a lot of [mimes screaming], which is fucking worthless. I have a girlfriend I love, so I can't use it to get women. It's not like Dave and I got laid because of Chappelle's Show (2003). He was married, and I'm... pale. |
| 4 | [asked if he would ever work with Dave Chappelle again] No. There's no chance. |
Facts
| # | Fact |
| --- | --- |
| 1 | Was a doorman at the Boston Comedy Club in New York City where he became friendly with Dave Chappelle and many other comedians. He did not start performing stand-up comedy until after Chappelle's Show (2003) went off the air. |
| 2 | Has five brothers and four sisters. |
| 3 | Was good friends with 'Dave Chappelle' until the abrupt end of "Chappelle's Show". In February 2012, the two have since patched things up. |
| 4 | Has a sister named Sheila Krezwick who is a computer teacher in Massachusetts |
| 5 | Brother of comedian/writer Kevin Brennan. |
| 6 | Briefly attended New York University |
Pictures
Movies
Writer
| Title | Year | Status | Character |
| --- | --- | --- | --- |
| The Female Brain | 2017 | post-production | |
| The Half Hour | 2012 | TV Series 1 episode | |
| Funny or Die Presents... | 2010 | TV Series written by - 4 episodes | |
| Seek and Destroy | 2010 | TV Movie | |
| Totally Awesome | 2006 | TV Movie written by | |
| Chappelle's Show | | TV Series creator - 33 episodes, 2003 - 2006 writer - 32 episodes, 2003 - 2006 | |
| All That 10th Anniversary Reunion Special | 2005 | TV Movie additional material written by | |
| Half Baked | 1998 | written by | |
| All That | 1996-1997 | TV Series writer - 2 episodes | |
| Kenan & Kel | 1997 | TV Series written by - 1 episode | |
| Singled Out | 1995 | TV Series writer - 65 episodes | |
| Bzzz! | 1995 | TV Series writer - 1 episode | |
Producer
| Title | Year | Status | Character |
| --- | --- | --- | --- |
| The Daily Show | 2016 | TV Series producer - 2 episodes | |
| The Approval Matrix | 2014 | TV Series producer - 6 episodes | |
| Neal Brennan: Women and Black Dudes | 2014 | TV Special documentary executive producer | |
| Funny or Die Presents... | 2010 | TV Series executive producer - 4 episodes | |
| Seek and Destroy | 2010 | TV Movie producer | |
| Chappelle's Show | 2003-2006 | TV Series executive producer - 33 episodes | |
Director
| Title | Year | Status | Character |
| --- | --- | --- | --- |
| Neal Brennan: Women and Black Dudes | 2014 | TV Special documentary | |
| The Mindy Project | 2013 | TV Series 1 episode | |
| Inside Amy Schumer | 2013 | TV Series 10 episodes | |
| New Girl | 2012 | TV Series 1 episode | |
| Funny or Die Presents... | 2010 | TV Series 4 episodes | |
| Seek and Destroy | 2010 | TV Movie | |
| The Goods: Live Hard, Sell Hard | 2009 | | |
| Totally Awesome | 2006 | TV Movie | |
| Chappelle's Show | 2003-2004 | TV Series 11 episodes | |
Actor
| Title | Year | Status | Character |
| --- | --- | --- | --- |
| Legends of Chamberlain Heights | 2016 | TV Series | |
| Uncommon Sense with Charlamagne | 2016 | TV Series | |
| Inside Amy Schumer | 2013 | TV Series | Male Onlooker |
| Get Him to the Greek | 2010 | | Guy at Brian's House |
| Chappelle's Show | 2003-2004 | TV Series | Crab / Audience Member / Guy in the Club / ... |
| Half Baked | 1998 | | Employee |
| Ice Cream | 1993 | Short | Woman's Brother |
| Caesar's Salad | 1990 | Short | Crazy Pumpkin Head |
Soundtrack
| Title | Year | Status | Character |
| --- | --- | --- | --- |
| The Goods: Live Hard, Sell Hard | 2009 | writer: "It Ain't Easy", "Harding Imports", "McDermott's Angels" | |
| Chappelle's Show | 2003-2004 | TV Series writer - 4 episodes | |
| Half Baked | 1998 | writer: "Samson Gets Me Lifted", "Mr. Nice Guy" - uncredited | |
Miscellaneous
| Title | Year | Status | Character |
| --- | --- | --- | --- |
| Late Night with Jimmy Fallon | 2009 | TV Series consultant - 1 episode | |
| Ice Cream | 1993 | Short production assistant | |
Thanks
| Title | Year | Status | Character |
| --- | --- | --- | --- |
| John Mulaney: The Comeback Kid | 2015 | TV Special special thanks | |
| Dave Chappelle's Block Party | 2005 | Documentary thanks | |
| HBO Comedy Half-Hour | 1998 | TV Series special thanks - 1 episode | |
Self
| Title | Year | Status | Character |
| --- | --- | --- | --- |
| Unsung Hollywood | 2016 | TV Series documentary | Himself |
| Dying Laughing | 2016 | Documentary | Himself |
| The Nightly Show with Larry Wilmore | 2016 | TV Series | Himself - Panelist |
| The Daily Show | 2016 | TV Series | Himself - Commentator / Himself |
| Late Night with Seth Meyers | 2014-2016 | TV Series | Himself |
| Baby Talk | 2015 | TV Series | Himself |
| The Approval Matrix | 2014 | TV Series | Himself / Host / Himself - Host |
| Today | 2014 | TV Series | Himself |
| Unscripted | 2014 | TV Series | Himself |
| The Meltdown with Jonah and Kumail | 2014 | TV Series | Himself - Guest |
| Unusually Thicke | 2014 | TV Series | Himself |
| Just for Laughs: All-Access | 2014 | TV Series | Himself |
| Neal Brennan: Women and Black Dudes | 2014 | TV Special documentary | Himself |
| @midnight | 2013-2014 | TV Series | Himself |
| The Arsenio Hall Show | 2014 | TV Series | Himself - Guest |
| Comedy Central Re-Animated: Neal Brennan - Meeting President Obama | 2014 | Short | Himself |
| Legalize It | 2014 | Documentary | Himself |
| The Pete Holmes Show | 2013 | TV Series | Himself - Guest |
| Comedy Gives Back | 2013 | TV Movie | Himself |
| Big Morning Buzz Live | 2013 | TV Series | Himself - Panelist |
| GGN: Snoop Dogg's Double G News Network | 2013 | TV Series | Himself |
| A Funny Thing Happened on the Way to the White House | 2013 | Documentary | Himself |
| Love You, Mean It with Whitney Cummings | 2012 | TV Series | Himself |
| Late Night with Jimmy Fallon | 2009-2012 | TV Series | Himself |
| The Hour | 2012 | TV Series | Himself - Panelist / Himself |
| Attack of the Show! | 2012 | TV Series | Himself - Guest |
| The Half Hour | 2012 | TV Series | Himself |
| Transforming the World Through Comedy | 2011 | TV Movie | Himself |
| Conan | 2011 | TV Series | Himself |
| The Download with Jordan Rubin | 2011 | TV Mini-Series | Himself -Guest |
| Lopez Tonight | 2010 | TV Series | Himself - Guest / Himself |
| A Night of 140 Tweets: A Celebrity Tweet-A-Thon for Haiti | 2010 | Video | Himself |
| Seek and Destroy | 2010 | TV Movie | Himself / Various |
| The Fabulous Making of Chappelle's Show Season 3ish | 2006 | Video documentary short | Himself |
| Chappelle's Show | 2003-2006 | TV Series | Himself |
| 60 Minutes Wednesday | 2004 | TV Series documentary | Himself |
| Last Call with Carson Daly | 2004 | TV Series | Himself |
Archive Footage
| Title | Year | Status | Character |
| --- | --- | --- | --- |
| 60 Minutes | 2005 | TV Series documentary | Himself - Comedy Writer (segment "Dave Chappelle") |
| Chappelle's Show | 2003 | TV Series | Various |
Awards
Nominated Awards
| Year | Award | Ceremony | Nomination | Movie |
| --- | --- | --- | --- | --- |
| 2005 | PGA Award | PGA Awards | Outstanding Producer of Variety Television | Chappelle's Show (2003) |
| 2004 | Primetime Emmy | Primetime Emmy Awards | Outstanding Directing for a Variety, Music or Comedy Program | Chappelle's Show (2003) |
| 2004 | Primetime Emmy | Primetime Emmy Awards | Outstanding Variety, Music or Comedy Series | Chappelle's Show (2003) |
| 2004 | Primetime Emmy | Primetime Emmy Awards | Outstanding Writing for a Variety, Music or Comedy Program | Chappelle's Show (2003) |
Source:
IMDb
,
Wikipedia