Some stories are meant to be forgotten, but some others are so extraordinary that it's impossible to not remember them even despite the passing of time. The latter is the case of "Gilligan's Island", the iconic CBS comedic drama from the 1960s which conquered the hearts of millions back in the day, and pushed forward the careers of its cast.
While it's been several decades since "Gilligan's Island" ended, the mark it left on TV is unerasable. That's why it's due time to make a recap on the whereabouts of its stars after the show's end, and who are still alive.
Are you also curious about the lives of "Gilligan's Island" cast beyond the show? Stay here to find out!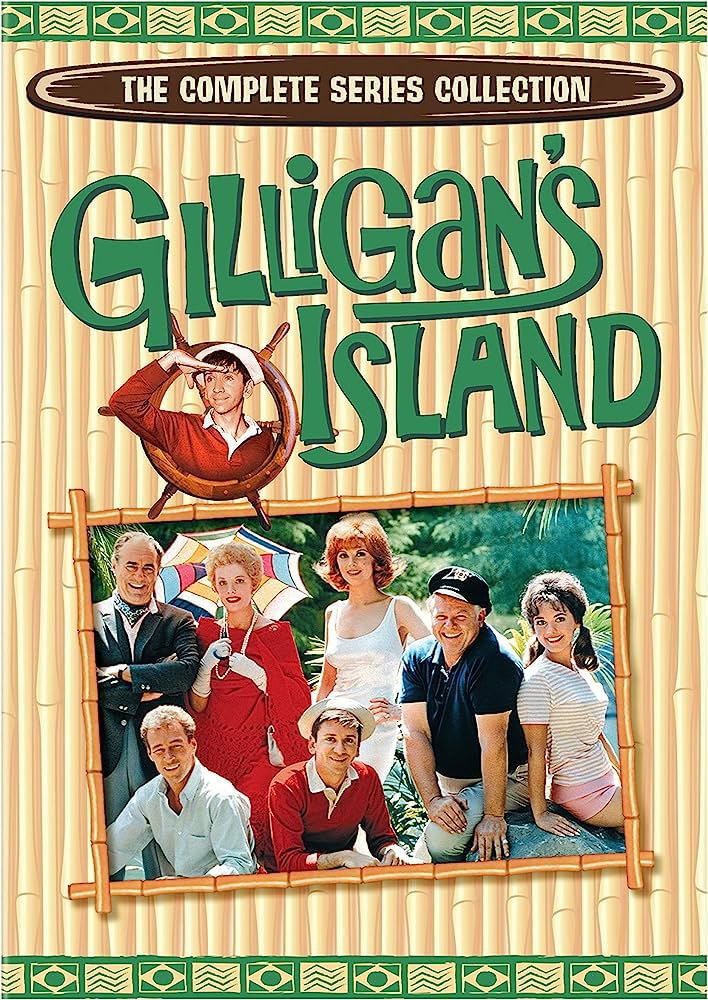 Who Is Still Alive?
There's no denying that "Gilligan's Island" preserves its status as a TV classic. Despite airing its final episode in April 1967, its story and cast are still warmly remembered after decades.
However, given the age of the show, it's unsurprising to know that only one star from the show is still alive to this day. That person is none other than Tina Louise, who portrayed Ginger Grant, a beautiful Hollywood star, and Eva Grubb, who was a visitor on the island.
After the end of "Gilligan's Island", Tina refused to appear in the reunion movies aired in the late 1970s, leaving the character to be portrayed by actresses Judith Baldwin and Constance Forslund. Nonetheless, Tina, who is now 89 years old, is still the actress most well-remembered for portraying Ginger.
Given the bombshell archetype which Ginger was built around, it was strongly rumored that Tina didn't like to play the character. She addressed these rumors in a 2020 interview with the New York Post, admitting that even though she considered quitting at first, she ended up loving acting as Ginger, especially given how the character was rewritten to make her unique.
Not everything is a good memory for Tina, though. As she revealed in 2023, she hasn't been receiving residual checks for "Gilligan's Island" for years, even though the show continued airing as repeats, on top of having her 'likeness' used in dolls for sale, also without any financial compensation.
What Happened To The Others?
Unfortunately, most of the memorable actors who appeared in "Gilligan's Island" have already passed away. Here's a recap of who they were, and what happened to them after the show.
Bob Denver
It's impossible to talk about "Gilligan's Island" without mentioning Bob Denver, who portrayed Gilligan, the memorable protagonist who was always up to something.
Also remembered as 'Little Buddy', Gilligan was the first mate on the shipwrecked boat SS Minnow, and added the biggest comedy factor to the show. Gilligan's air-headedness and innocence played a big factor in his character's popularity, remaining to this day as an icon.
However, Bob Denver's life went beyond just Gilligan. Unbeknownst to many, he was a graduate of political science, and worked as a school professor for years. His acting career started while enrolled at the California-based Loyola University, often appearing in college plays before debuting with a small character on TV in "The Silent Service" in 1957.
Bob's career on TV mostly consisted of playing roles in sitcoms, such as "The Many Loves of Dobie Gillis", "The Good Guys" and "Love, American Style". He also had a minor career on Broadway, and appeared in several films through the 1960s and 1980s.
Unfortunately, Bob was diagnosed with a rare type of throat cancer in 2005, attributed to his long-lasting smoking habits, but Bob was also diagnosed with cardiovascular problems. Bob underwent throat surgery, but sadly died in September of that year, aged 70.
Alan Hale Jr.
Another unforgettable character from "Gilligan's Island" was Captain Jonas Grumby, also commonly called The Skipper. The inherent leadership aspect of his character led him to take the spotlight often, but his personality and his inclination to believe in superstitions added to the comedic factor of the show.
The actor behind the Skipper was Alan Hale Jr., whose career started in the early 1930s on Broadway, but extended to Hollywood and TV. His first big official screen roles came with the 1940 film "To the Shores of Tripoli", passing then to appear in other films before being cast in 1950 in "The Gene Autry Show", his first stable role on TV.
Other memorable roles in Alan's career include his appearances in the series "Western The Texan", "Cheyenne", "The Wild Wild West", and in the film "Hang 'Em High". Alan also reprised his role as The Skipper in all the made-for-TV revival movies of "Gilligan's Island".
The late 1980s saw Alan having the last roles of his career on TV and in films. At the time, he had already become a restaurant owner in California, before sadly dying at 67 years old from thymus cancer on 2 January 1990, after fighting the disease for around a year.
Jim Backus
Well-remembered for his portrayal of Thurston Howell III, the richest passenger of the SS Minnow, Jim Backus is surely one of the most unforgettable stars from "Gilligan's Island". His career in the entertainment world started in the late 1940s, extending to Hollywood films, TV series, and animation, amounting to dozens of roles he played throughout his career.
Besides his portrayal of Thurston Howell III in the series and subsequent Gilligan movies, Jim is also remembered for his roles in films such as "One Last Fling", the series "Married Joan" and "The Beverly Hillbillies", on top of voicing several cartoon characters, including the memorable Mr. Magoo, featured in several shorts from the animation studio of the company United Productions of America.
On 25 February 1989, Jim passed away at 76 years old from pneumonia, in hospital in California, though it was also reported that he'd been struggling with Parkison's disease for years.
Natalie Schafer
Though she's known for portraying the "Gilligan's Island" character Eunice Howell, Natalie Schafer had plenty of other roles on TV, from the 1920s to 1990. Her character Eunice, also called Lovey, was married to Thurston Howell and had similar upper-class, spoiled traits. Nonetheless, she was kind and polite to the rest of the stranded passengers of the SS Minnow, even though they didn't have the same social status.
Besides reprising her role in the subsequent "Gilligan's Island"s TV movies, Natalie appeared in dozens of shows, including "Search for Tomorrow", "The Survivors", "Guestward, Ho!" and "Love Of Life", before having her final role in the TV movie "I'm Dangerous Tonight".
Natalie Schafer, born on Nov. 5th (1900-91), was known for playing this role on TV's "Gilligan's Island"… pic.twitter.com/DEOvX8R3cH

— Route60plus (@Route_60plus) November 5, 2022
Reportedly, Natalie fought breast cancer in the 1970s, but kept the diagnosis a secret from the media. In 1990 she was diagnosed again with breast cancer, though some sources state her illness as liver cancer. Sadly, Natalie passed away on 10 April 1991 at 90 years old, though she had also kept her real birth date a secret until her death.
Russell Johnson
Roy Hinkley, also known as the Professor, was the character portrayed by Russell Johnson in "Gilligan's Island". Often regarded as the voice of reason, Roy was a science teacher who loved botany, and often found inventive ways to survive on the island.
On his part, Russell's career and life were fairly varied beyond the Professor's character. Having his beginnings as a US Army Air Force veteran, Russell pursued a career in the entertainment industry by taking part in the Actors' Laboratory Theater. His earliest roles date back to the 1950s, making a name for himself in Westerns and crime films, besides appearing in several episodes of the "Twilight Zone" and other dramatic series and soap operas from the 1950s to the late 1980s.
Russell's last role was in the 1997 series "Meego", though he made several other appearances on TV afterward. On 16 January 2014, 89-year-old Russell Johnson died in his sleep from kidney disease, while at his home in Washington State.
Dawn Wells
Popular for her practical ways, the good girl Mary Ann Summers was a popular character from "Gilligan's Island". Portrayed by Dawn Wells, Mary Ann was a breath of fresh air for staying away from the usual eccentricities of the other castaways on the island.
For her part, Dawn Wells was remembered for a lot more things. In 1959 she became Miss Nevada, before debuting as an actress in the Western series "Wagon Train", following on with several other appearances in series including "Bonanza", "ALF", "Baywatch", and movies such as "Winterhawk".
Dawn's last appearance on TV was in an episode of the famous soap opera "The Bold and the Beautiful" in 2016, though she later voiced her last character Gumbalina Toothington in the animated series "The Epic Tales of Captain Underpants" in 2019.
Reportedly, Dawn went through several health difficulties in the later years of her life. In 2018 she suffered a fall which left her in a dire financial situation, before being diagnosed with dementia two years later. On 20 December 2020, Dawn sadly died at 82 years old from complications caused by COVID-19.
Nehemiah Persoff
Unlike the other actors in this list, Nehemiah Persoff didn't have a lead role in "Gilligan's Island", yet he's well remembered for his role in it. Nehemiah portrayed Pancho Hernando Gonzalez Enriques Rodriguez in the episode "Little Dictator", which was described by the show's creator Sherwood Schwartz as his favorite episode, due to how 'meaningful' it was.
Nehemiah also had several other roles on TV, including shows such as "Star Trek: The Next Generation", "Twilight Zone" and "Law & Order", besides appearing in films such as "Some Like It Hot" in 1959.
Besides his memorable career, Nehemiah is also remembered for being the most long-lived actor who appeared in "Gilligan's Island", as he was 102 years old at the time of his passing on 5 April 2022 – the cause of his death was revealed as heart failure.
Overall, regardless of how long these actors were in the series, all of them captured the hearts of fans of "Gilligan's Island" at some point.