• Chad Stahelski was born on September 20th, 1968 in the USA and is a stuntman, actor and director
• He is best known for his role in the film "The Crow" and for directing "John Wick 1 & 2"
• Before becoming a stuntman, Chad was a part of the Inosanto Martial Arts Academy in California, teaching Jeet Kune Do/Jun Fan
• His net worth is estimated to be $14 million
• Chad is not active on social media platforms but does maintain an Instagram page with 300 followers

Known for movies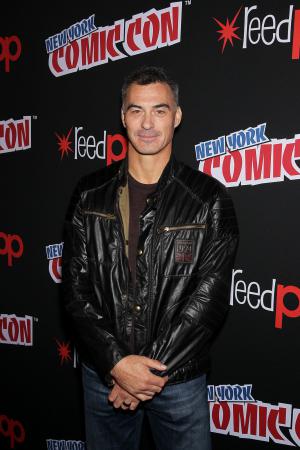 Who is Chad Stahelski?
Chad Stahelski was born on the 20th September 1968 in the USA, and is a stuntman, actor and director, best known to the world for his appearance in the film "The Crow" (1994), following the death of Brandon Lee. Most recently, Chad came to prominence as the co-director of the action films "John Wick 1 & 2", and is also set to solely direct the third installment of the highly successful film series.
Chad Stahelski Wiki: Early Life, Parents, and Education
Although he became a star in the last few years, Chad has successfully managed to keep information about his early life hidden from public eyes including the identity of his parents, and whether he has any siblings or not. Chad has also hidden his educational background, but has never hidden his love for mixed martial arts. Before he became a stuntman, Chad was a part of the Inosanto Martial Arts Academy in California, teaching Jeet Kune Do/Jun Fan. He won a number of titles in MMA before he turned his attention to becoming an actor and stuntman.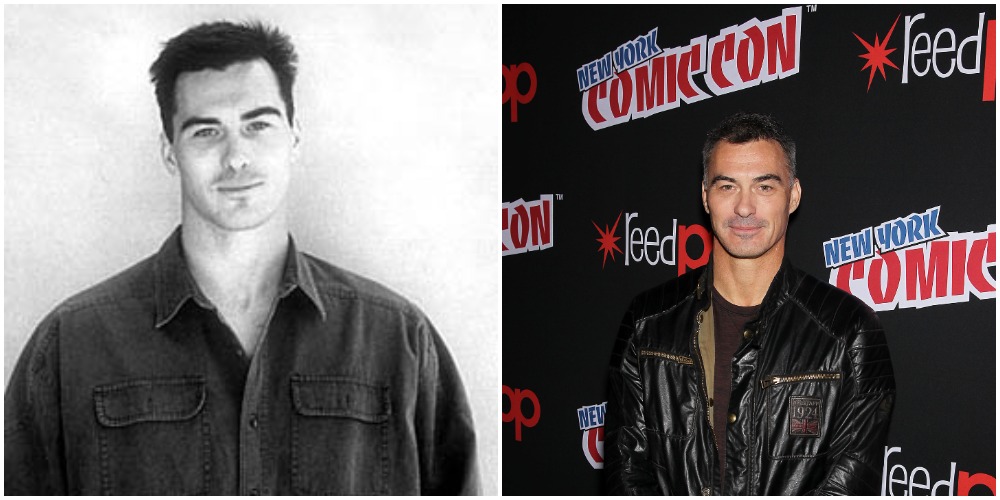 Career Beginnings
Chad appeared for the first time in front of the camera in 1992 in the film "Mission of Justice", but the following year, when Brandon Lee was involved in an accidental shooting on the set of the film "The Crow", Chad was asked to fill in as a stunt double, as he was Brandon's trainer and knew how he walked and moved. The film was released in 1994 and became a complete success which encouraged Chad to continue working as a stuntman, and since then he has recorded a number of successful appearances in films that became classics. It was in 1999 that he collaborated with Keanu Reeves for the first time on the film "Matrix", and the two would later often renew their association, including in "Constantine" (2005), and recent films about John Wick. He gradually built a name for himself, and in addition to actual stunt work, he became a stunt and fight coordinator, and stunt supervisor.
Rise to Prominence
From 2000 Chad's career began developing in the right way, and he has worked on a number of successful films, some of the most prominent being the sci-fi action drama film "V for Vendetta" in 2005, then the action fantasy film "300" in 2006, then action thriller "Live Free or Die Hard" (2007), "Iron Man 2" in 2010, and "The Hunger Games" in 2012 followed by its sequel in 2013 "The Hunger Games: Catching Fire". While working on these projects, Chad has collaborated with a number of popular actors, such as Hugo Weaving, Gerard Butler, Bruce Willis and Sylvester Stallone and many others.
Success as a Director
In 2014, Chad started working with David Leitch as a director of the action film "John Wick", once again reuniting with Keanu Reeves. The film became a complete success, grossing over $130 million at the box office. The second film from the trilogy came out in 2017 and continued where the first one left off, and the third film is already in production and scheduled for release in 2019. He will also direct films "Kill or Be Killed", and "Highlander", but as yet there are no further details about the films, including their release dates.
Please help our great friend and co-worker, Diana Hammons. https://t.co/0jXWOT9cAf #johnwick, #cancer,#87eleven pic.twitter.com/n7SAv1oGd5

— 87eleven (@87elevenAction) February 18, 2015
Do You Know How Rich Chad Stahelski Is?
Since launching his career in the entertainment world, Chad has become a star; he has worked on more than 70 films, as a stuntman, stunt supervisor and actor, which has only contributed to his wealth. In addition, he has become a prominent director with "John Wick" films. So, have you ever wondered how rich Chad Stahelski is, as of mid- 2018? According to authoritative sources, it has been estimated that Stahelski's net worth is as high as $14 million. Pretty impressive don't you think?
Chad Stahelski Personal Life, Wife, Marriage, Children
When it comes to his life outside of the entertainment industry, as with his early life, Chad has kept it hidden away from public eyes, so there is no reliable information about Chad's romances, so the assumption is that he is still single, andmainly focused on his career.
Internet Presence
Chad is not fond of social media platforms, but has an active Instagram page, on which he is yet to build a fan base, as he has only around 300 followers. You can see a number of pictures of him and Keanu together on Instagram, especially following the success of the "John Wick" films. He isn't active on Facebook or Twitter.
Quotes
| # | Quote |
| --- | --- |
| 1 | For me, it's about surrounding myself with the best, most talented team out there, and not ever being afraid of being the worst guy in the room. It's ego-crushing, yeah. Every day is ego-crushing. But it keeps you sharper than you can imagine. |
| 2 | I guess I have kind of a type. Pretty much anybody who shows up in a black leather overcoat, I've doubled for them. |
| 3 | If I'm the smartest guy in the room, I'm in the wrong room. |
Facts
| # | Fact |
| --- | --- |
| 1 | Chad Stahelski mainly spent the beginning of his career as Keanu Reeves' double for stunts. But in 2014, he directed a movie with Keanu Reeves starring in it. |
| 2 | His specialized skills involves Martial Arts, Wire work, Rigging, Tumbling, Mini-Tramp, Trampoline, High Falls, Fire Burns, Martial Arts Choreography, Air Rams, Ratchets, Weapons, Acrobatic Reactions, Certified Scuba Diver, Precision Driving, and Motorcycles. |
| 3 | He often doubles Keanu Reeves. |
| 4 | Some of his greatest characters he doubled includes Crow and Neo from the movies The Crow (1994) and The Matrix Trilogy: The Matrix (1999), The Matrix Reloaded (2003), and The Matrix Revolutions (2003). |
| 5 | For The Matrix (1999), Chad Stahelski originally turned down the audition for Keanu Reeves' stunt double, thinking that he will not make it. But his boss made him to go for the audition, which was conducted by Lana Wachowski, Lilly Wachowski and fight choreographer Woo-Ping Yuen and he got the part. |
Pictures
Movies
Stunts
| Title | Year | Status | Character |
| --- | --- | --- | --- |
| The Hunted | 1998 | stunt coordinator / stunts | |
| Almost Heroes | 1998 | stunts | |
| Alien: Resurrection | 1997 | stunt double: Michael Wincott - uncredited / stunts | |
| Orgazmo | 1997 | stunts | |
| Bean | 1997 | stunts | |
| Perfect Target | 1997 | Video stunts | |
| Riot | 1996 | stunt performer | |
| Escape from L.A. | 1996 | stunts | |
| Fist of the North Star | 1995 | stunts | |
| The Crow | 1994 | stunt double: Brandon Lee - reshoots only, uncredited / stunts - as Chad Storelson | |
| Knights | 1993 | stunts | |
| Brain Smasher... A Love Story | 1993 | Video stunts | |
| Point Break | 1991 | stunt double: Keanu Reeves - uncredited | |
| The Hunger Games: Catching Fire | 2013 | supervising stunt coordinator | |
| RED 2 | 2013 | stunt coordinator: additional photography | |
| The Wolverine | 2013 | stunt coordinator: additional photography - uncredited / stunts | |
| Man of Tai Chi | 2013 | martial arts choreographer | |
| After Earth | 2013 | stunt coordinator | |
| The Expendables 2 | 2012 | stunt coordinator | |
| Safe | 2012/I | action choreographer / supervising stunt coordinator | |
| The Hunger Games | 2012 | stunt coordinator | |
| Sherlock Holmes: A Game of Shadows | 2011 | stunt coordinator | |
| Killer Elite | 2011 | action coordinator - uncredited / fight coordinator | |
| Spy Kids: All the Time in the World in 4D | 2011 | stunts | |
| Blitz | 2011 | action consultant: action unit | |
| The Mechanic | 2011 | stunt coordinator: additional photography | |
| Tron: Legacy | 2010 | action coordinator - uncredited | |
| Faster | 2010 | stunt player | |
| The Expendables | 2010 | stunt coordinator | |
| Iron Man 2 | 2010 | utility stunts | |
| The Odds | 2010 | TV Movie stunt coordinator | |
| Ninja Assassin | 2009 | martial arts choreographer / stunt coordinator | |
| X-Men Origins: Wolverine | 2009 | action coordinator | |
| Speed Racer | 2008 | supervising stunt coordinator | |
| Jumper | 2008 | stunts | |
| Rambo | 2008 | stunt coordinator | |
| Balls of Fury | 2007 | fight coordinator | |
| Live Free or Die Hard | 2007 | stunts | |
| Next | 2007 | stunts | |
| Fetch | 2007 | Short action director / stunts | |
| 300 | 2006 | assistant fight choreographer / assistant stunt coordinator | |
| Beerfest | 2006 | stunt coordinator | |
| V for Vendetta | 2005 | supervising stunt coordinator | |
| Serenity | 2005 | stunt coordinator | |
| The Dukes of Hazzard | 2005 | stunt double: Johnny Knoxville | |
| Mr. & Mrs. Smith | 2005 | utility stunts | |
| xXx: State of the Union | 2005 | stunts | |
| Constantine | 2005 | fight choreographer / stunt double: Mr Reeves | |
| Thumbsucker | 2005 | stunts: Mr. Reeves | |
| Max Havoc: Curse of the Dragon | 2004 | stunt team supervisor | |
| Spider-Man 2 | 2004 | stunts - uncredited | |
| Van Helsing | 2004 | assistant stunt coordinator / fight coordinator | |
| The Matrix Revolutions | 2003 | martial arts stunt coordinator | |
| The Matrix Reloaded | 2003 | martial arts stunt coordinator / stunt double: Mr. Reeves/Neo double #1 - uncredited | |
| Dead Above Ground | 2002 | stunts | |
| Kung Pow: Enter the Fist | 2002 | stunts | |
| She-Bat | 2001 | Short stunt coordinator | |
| Corky Romano | 2001 | stunts | |
| Rock Star | 2001 | stunts | |
| Ghosts of Mars | 2001 | stunts | |
| Tomcats | 2001 | stunts | |
| The Gift | 2000 | stunts - uncredited | |
| Kiss Tomorrow Goodbye | 2000 | TV Movie stunts | |
| The Replacements | 2000 | stunt double: Keanu Reeves - uncredited / stunts | |
| Picking Up the Pieces | 2000 | stunts - as Chad Staheiski | |
| Tomorrow Never Dies | 1999 | Video Game stunt coordinator / stunts | |
| Angel | 1999 | TV Series stunt double: Angel | |
| Wild Wild West | 1999 | stunts | |
| The Matrix | 1999 | stunt double: Neo | |
| 8MM | 1999 | stunts | |
| My Favorite Martian | 1999 | stunts | |
Actor
| Title | Year | Status | Character |
| --- | --- | --- | --- |
| Live Free or Die Hard | 2007 | | Terrorist (uncredited) |
| Fetch | 2007 | Short | Sunny |
| V for Vendetta | 2005 | | Storm Saxon |
| Constantine | 2005 | | Demon in Hospital (uncredited) |
| Kung Pow: Enter the Fist | 2002 | | Masked Fighter |
| Buffy the Vampire Slayer | 1998 | TV Series | Kulak |
| The Hunted | 1998 | | FBI Agent #2 |
| Vampires | 1998 | | Male Master #4 |
| Bloodsport III | 1996 | Video | Max Omega |
| Bloodsport 2 | 1996 | | Fighter |
| Nemesis 3: Time Lapse | 1996 | Video | Nebula |
| Nemesis 2: Nebula | 1995 | Video | Nebula |
| Heatseeker | 1995 | | Budokam Fighter |
| Spitfire | 1995 | | Whit |
| Hong Kong 97 | 1994 | | Leong |
| Mission of Justice | 1992 | | The Gauntlet |
Assistant Director
| Title | Year | Status | Character |
| --- | --- | --- | --- |
| Captain America: Civil War | 2016 | second unit director | |
| The Brothers Grimsby | 2016 | second unit director | |
| Hitman: Agent 47 | 2015 | action unit director | |
| The Hunger Games: Catching Fire | 2013 | second unit director | |
| Escape Plan | 2013 | second unit director | |
| After Earth | 2013 | second unit director | |
| The Expendables 2 | 2012 | second unit director | |
| Safe | 2012/I | second unit director | |
| The Hunger Games | 2012 | second unit director | |
| Sherlock Holmes: A Game of Shadows | 2011 | second unit director | |
| The Cape | 2011 | TV Series second unit director - 1 episode | |
| Ninja Assassin | 2009 | second unit director | |
Director
| Title | Year | Status | Character |
| --- | --- | --- | --- |
| John Wick: Chapter 2 | 2017 | post-production | |
| Highlander | | announced | |
| John Wick | 2014 | | |
Producer
| Title | Year | Status | Character |
| --- | --- | --- | --- |
| John Wick: Chapter 2 | 2017 | executive producer post-production | |
| Arch: The Story | 2016 | Short executive producer | |
| Rain | 2016 | TV Mini-Series executive producer | |
| John Wick | 2014 | producer - uncredited | |
| Fetch | 2007 | Short executive producer | |
Miscellaneous
| Title | Year | Status | Character |
| --- | --- | --- | --- |
| The Gift | 2000 | stand-in: Keanu Reeves - uncredited | |
| Perfect Target | 1997 | Video fight choreographer | |
Thanks
| Title | Year | Status | Character |
| --- | --- | --- | --- |
| First Impressions | 2013/I | Short special thanks | |
| Thumbsucker | 2005 | special thanks: for support | |
| Blast | 1997 | special thanks | |
Self
| Title | Year | Status | Character |
| --- | --- | --- | --- |
| Made in Hollywood | 2014 | TV Series | Himself |
| Safe: Cracking Safe | 2012 | Video short | Himself |
| Safe: The Art of the Gunfight | 2012 | Video short | Himself |
| The World Is Watching: Making the Hunger Games | 2012 | Video documentary | Himself |
| Inferno: The Making of 'The Expendables' | 2010 | TV Movie documentary | Himself |
| A Filmmaker's Journey | 2006 | Video documentary short | Himself (as Chad Stahleski) |
| HBO First Look | 2005 | TV Series documentary | Himself |
| The Burly Man Chronicles | 2004 | Video documentary | Himself |
| The Matrix Reloaded: I'll Handle Them | 2004 | Video documentary | Himself |
| The Matrix Reloaded: Unplugged | 2004 | Video documentary | Himself |
| The Matrix Revolutions: Super Burly Brawl | 2004 | Video documentary short | Himself |
Awards
Nominated Awards
| Year | Award | Ceremony | Nomination | Movie |
| --- | --- | --- | --- | --- |
| 2014 | ICP Award | Indiewire Critics' Poll | Best First Feature | John Wick (2014) |
| 2004 | Taurus Award | World Stunt Awards | Best Fight | The Matrix Reloaded (2003) |
3rd Place Awards
| Year | Award | Ceremony | Nomination | Movie |
| --- | --- | --- | --- | --- |
| 2015 | TFCA Award | Toronto Film Critics Association Awards | Best First Feature | John Wick (2014) |
Source:
IMDb
,
Wikipedia