• Timothy Heller is a singer, best known for being the former vocalist of the band Dresses and has an estimated net worth of over $500,000.
• She began her foray into the professional music scene in 2013, with her band Dresses most successful hit being the single "Sun Shy".
• She went solo in 2016, releasing her debut single "Sleep" in 2017.
• She accused "The Voice" contestant Melanie Martinez of rape, which Martinez denied.
• She suffers from Borderline Personality Disorder and is in a relationship with record producer Mikey.

Known for movies

Who is Timothy Heller?
Timothy Heller was born on 17 August 1992, in Portland, Oregon, USA, and is a singer, best known for being the former vocalist of the band Dresses. She later started a solo career, and released her debut single "Sleep" in 2017. She also earned notoriety for accusing "The Voice" contestant Melanie Martinez of rape.
https://www.instagram.com/p/Bve32dQgoMY/
The Net Worth of Timothy Heller
How rich is Timothy Heller? As of early-2019, sources estimate a net worth that is over $500,000, earned through a successful career in the music industry. She is also active with developing an online career, and has a YouTube channel on which she posts vlog content. As she continues her career, it is expected that her wealth will also continue to increase.
Early Life and Music Career
Very little is known about Timothy's family as well as her childhood, though she apparently developed a passion for music at a young age. During high school, she became a member of her school band to develop her skills, and so participated in school musicals.
She began her foray into the professional music scene in 2013, when she formed the indie-pop duo called Dresses alongside Jared Ryan Maldonado. Together, they released an album and two Eps – one of her most successful hits during this period was the single "Sun Shy" which earned over 13 million plays on the music streaming website Spotify. Numerous other of her singles also reached the million mark, and her popularity led her to become the opening act of the Melanie Martinez Dollhouse Tour. She then released a song with her band called "Catch", which would become featured in the series "Vampire Diaries" which is based on the book series of the same name written by L. J Smith. The show was very successful for The CW and was the most watched series before the arrival of "Arrow".
Recent Projects
In 2016, Heller announced that Dresses would be disbanding and that she would be going her separate way to pursue a solo career. The following year she released her solo debut single called "Sleep", accompanied by a music video released a few months later. The single had a few issues, however, as it was taken down from her YouTube channel after a supposed copyright claim, but was later restored when the claim was proven false. In 2018, she reported that she would be collaborating with Hailey Wait.
Melanie Martinez Issue
Timothy started a social media battle with her then (supposed) best friend Melanie Martinez. Timothy posted a lengthy Twitter post, accusing Melanie of sexually assaulting her, claiming that the star repeatedly asked her for sex which she declined, but one night she began touching her against her will, and overpowered her.
According to her post, Martinez performed oral sex and used a sex toy on her without consent. The accusations came as a surprise to Melanie who denied the allegations and stated that if they did something, they did it with each other's consent. She later released the song entitled "Piggyback" which many fans believe is a reference to Heller trying to piggyback Martinez's recent rise to fame. The lyrics talks of someone lying for fame, and trying to get a piece of her, killing her name for fame. The issue has not been pursued any further by Heller after the denial of the accusations. Many people have also accused her of fabricating the entire story for fame as there are a lot of inconsistencies with her account.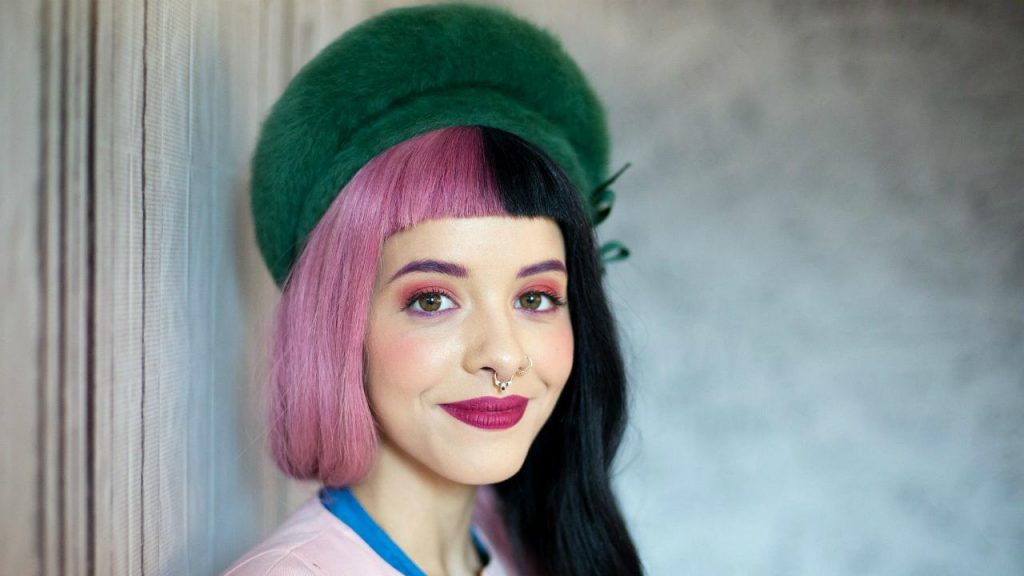 Borderline Personality Disorder
According to an interview, Timothy opened up by stating that she suffers from a mental disorder called Borderline Personality Disorder, or BPD. It is a sickness that leads to mood swings, depression, insecurity and instability, and often causes disruption in work and with relationships. It also causes a person to question his/her identity. She mentioned that she experienced a lot of struggles with BPD while in the band Dresses, and had a lot of dark experiences with the band due to mental illness, but received very little support.
This was also one of the reasons why she wanted to leave the band as she was taking in a lot of responsibility without anyone to support her. She mentioned that leaving the band was good for her, as she started to focus more on her mental wellness.
Personal Life
For her personal life, it is known that Heller is in a relationship with a man named Mikey, who according to her is a record producer who has been supporting her as well as her music career. She admitted to the relationship after numerous fans started to question her regarding her sexuality, especially after speaking against Martinez. People wanted to know if she had an inclination for women, but she confirmed that she was straight.
Similar to numerous singers and musicians, she is active online through accounts on social media websites such as Twitter; she promotes her music through the website, and also posts some of her daily thoughts. She's posted a lot about sexual abuse and continues her stance against it, also continuing to support her story. She has a Facebook account too, but it hasn't been active since 2018.
Movies
Camera Department
| Title | Year | Status | Character |
| --- | --- | --- | --- |
| Metallica Through the Never | 2013 | lighting technician | |
| Mission: Impossible - Ghost Protocol | 2011 | lighting technician | |
| Night at the Museum: Battle of the Smithsonian | 2009 | lighting technician | |
| Battlestar Galactica: The Face of the Enemy | 2009 | TV Mini-Series assistant chief lighting technician - 2 episodes | |
| The Andromeda Strain | 2008 | TV Mini-Series lighting technician - 4 episodes | |
| Martian Child | 2007 | lamp operator | |
| The 4400 | 2007 | TV Series lighting technician - 1 episode | |
| Great War Experience | 2007 | Documentary gaffer - uncredited | |
| Stargate SG-1 | 2007 | TV Series lighting technician - 1 episode | |
| The Last Mimzy | 2007 | lighting technician | |
| Night at the Museum | 2006 | company electric: second unit | |
| The Time Tunnel | 2006 | TV Movie gaffer: second unit - uncredited | |
| Firewall | 2006 | lighting technician | |
| The Muppets' Wizard of Oz | 2005 | TV Movie lamp operator | |
| Miracle | 2004 | second unit gaffer/lighting technician | |
| The Lizzie McGuire Movie | 2003 | lighting technician | |
| Agent Cody Banks | 2003 | second unit gaffer | |
| Hope Springs | 2003 | lamp operator | |
| The Santa Clause 2 | 2002 | lighting technician | |
| Trapped | 2002/I | lighting technician | |
| Ballistic: Ecks vs. Sever | 2002 | lamp operator: second unit | |
| Off Season | 2001 | TV Movie lamp operator | |
| Halloweentown II: Kalabar's Revenge | 2001 | TV Movie lighting technician - uncredited | |
| The Pledge | 2001/I | lighting technician/second unit gaffer - uncredited | |
| Freedom | 2000-2001 | TV Series gaffer - 12 episodes | |
| Chain of Fools | 2000 | lamp operator | |
| Duets | 2000 | lighting technician | |
| Mission to Mars | 2000 | electrician | |
| Mr. Rice's Secret | 2000 | lamp operator | |
| The 13th Warrior | 1999 | electrician | |
| Floating Away | 1998 | TV Movie lamp operator | |
| Police Academy: The Series | 1997-1998 | TV Series lighting technician - 10 episodes | |
| The X-Files | 1998 | TV Series lighting technician - 3 episodes | |
| The Outer Limits | | TV Series lighting technician best boy - 22 episodes, 1996 assistant chief lighting technician - 18 episodes, 1997 | |
| Jumanji | 1995 | best boy lighting: second unit - uncredited | |
| The Adventures of Captain Zoom in Outer Space | 1995 | TV Movie lighting technician | |
| Gold Diggers: The Secret of Bear Mountain | 1995 | electrician - as Tim R. Heller | |
| Falling from the Sky: Flight 174 | 1995 | TV Movie best boy lighting technician | |
| Highlander | 1995 | TV Series lamp operator - 3 episodes | |
| The Neverending Story III | 1994 | lamp operator: Canada | |
| Andre | 1994 | lamp operator | |
| The Commish | 1992-1993 | TV Series best boy lighting technician - 22 episodes | |
| Arctic Blue | 1993 | lamp operator | |
| Jennifer 8 | 1992 | lighting technician - uncredited | |
| Max Glick | 1991 | TV Series lighting technician - 1 episode | |
| Palace Guard | 1991 | TV Series lighting technician - 4 episodes | |
| Bird on a Wire | 1990 | lighting technician - uncredited | |
| Mom P.I. | 1990 | TV Series lighting technician - 13 episodes | |
| Neon Rider | 1989-1990 | TV Series lighting technician - 25 episodes | |
| Friday the 13th Part VIII: Jason Takes Manhattan | 1989 | second unit: electrician: vancouver unit - uncredited | |
| Who's Harry Crumb? | 1989 | lamp operator - uncredited | |
| Murphy's Law | 1988-1989 | TV Series lighting technician - 4 episodes | |
| The People Across the Lake | 1988 | TV Movie lighting technician - uncredited | |
| Hot Pursuit | 1987 | lighting technician - uncredited | |
| Stranger in My Bed | 1987 | TV Movie lighting technician - uncredited | |
| Christmas Snow | 1986 | TV Movie lighting technician | |
Miscellaneous
| Title | Year | Status | Character |
| --- | --- | --- | --- |
| Passchendaele | 2008 | ww1 re-enactor | |
| Great War Experience | 2007 | Documentary re-enactor | |
| The Great War | 2007 | TV Movie re-enactor | |
Thanks
| Title | Year | Status | Character |
| --- | --- | --- | --- |
| One Life No Regrets | 2017 | Documentary special thanks post-production | |
Source:
IMDb
,
Wikipedia