Trevor Engelson is a film producer and talent manager, but probably best known for being the ex-husband of Meghan Markle, who later became the Duchess of Sussex after marrying Prince Harry.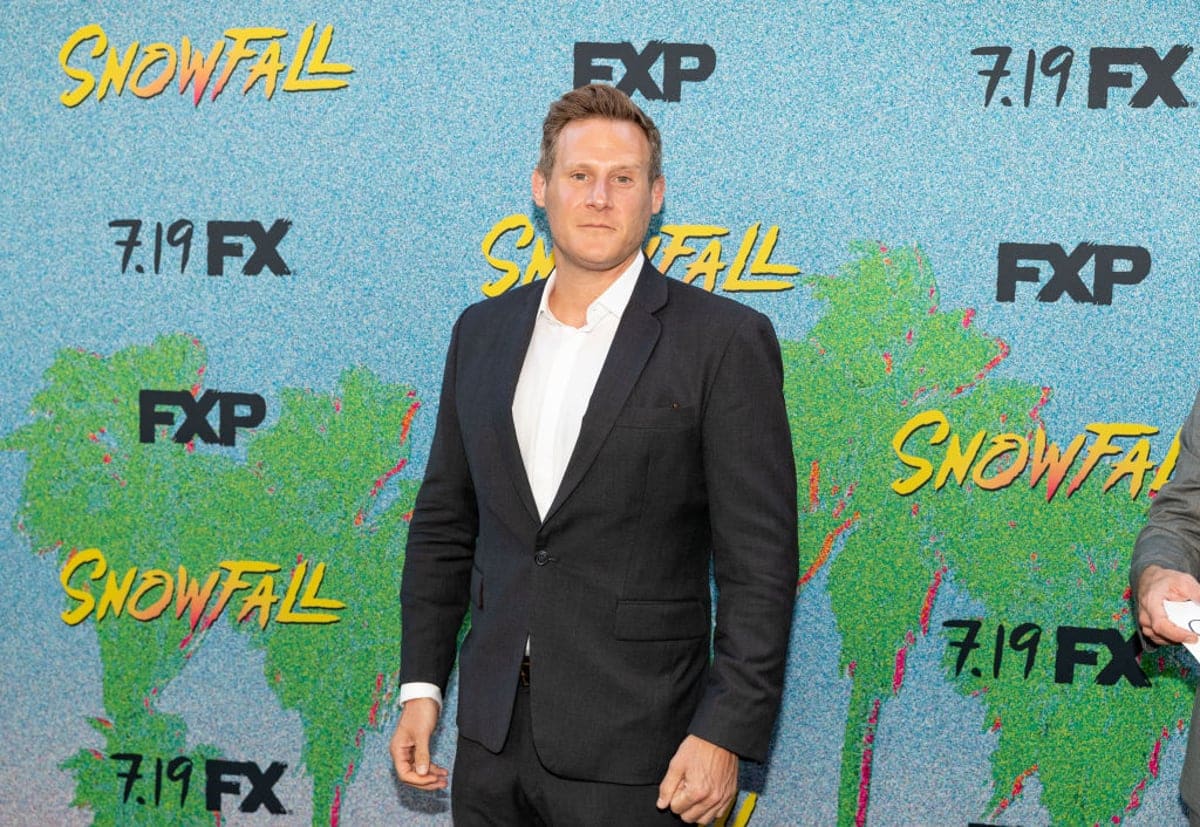 Wiki: Age, Childhood, and Education
Trevor Jeo Engelson was born on 23 October 1976, in Great Neck, New York, Long Island, USA, the son of David, a retired dentist, and Leslie a speech therapist. Being of Jewish heritage, Engelson attended John L. Miller Great Neck North High School. He later pursued journalism at the University of Southern California in Los Angeles.
Career Beginnings
Following his college years, Engelson embarked on a profession as a production assistant. Eventually, he transitioned into talent management and subsequently established his own production company, Underground, in 2001.
In 2006, Trevor Engelson kickstarted his producing career with the film "Zoom", on which he served as an executive producer. The movie featured stars such as Tim Allen, Courteney Cox and Chevy Chase and was directed by Peter Hewitt, with Adam Rifkin as the writer. Following this, the same year he took on the role of co-executive producer for "Santa Baby", directed by Ron Underwood, and written by Garrett Frawley and Brian Turner.
Continuing his path in film production, Engelson worked as a co-producer on "License to Wed" in 2007, a romantic comedy film directed by Ken Kwapis and written by Kim Barker.
Later, in 2009, he took on the responsibility of executive producer for the film "All About Steve", which starred Sandra Bullock and Bradley Cooper. The film was directed by Phil Traill and written by Kim Barker.
Trevor Engelson continued to make significant strides in the entertainment industry. In 2010, he took on the role of a producer for the film "Remember Me", featuring stars such as Robert Pattinson, Emilie de Ravin, Pierce Brosnan and Chris Cooper. The movie was directed by Allen Coulter, with the screenplay written by Will Fetters.
In 2012, Engelson continued his producing endeavors with "Amber Alert", a suspenseful film starring Summer Bellessa, Chris Hill and Jasen Wade. The movie was directed by Kerry Bellessa, who also contributed to the story, while Joshua Oram handled the screenplay.
In 2013, Engelson's involvement as an executive producer extended to the TV series "Supernatural", and worked as a producer on "Bad Advice from My Brother".
From 2013 to the present, Engelson has been actively producing the ongoing project "Bastards".
In 2014, Engelson added "Outpost 37" to his producing credits, a sci-fi film featuring Adrian Paul, Reiley McClendon, and Rick Ravanello. The movie was directed by Jabbar Raisani, who co-wrote the screenplay alongside Blake Clifton.
Rise to Stardom
In the second half of the 2010s and the early years of the new decade, Trevor Engelson continued his successful producing career, making notable contributions to a range of projects. In 2016, he produced the short film "Rise", a compelling story starring Anton Yelchin, Sarah Dumont, and Rufus Sewell. The film, written by Patrick Melton and Marcus Dunstan, and directed by David Karlak, received critical acclaim for its gripping narrative.
Continuing his successful career, Trevor Engelson produced, and executive produced a variety of projects during the second half of the 2010s and the early years of the new decade.
In 2016, he produced the short film "Rise", featuring stars Anton Yelchin, Sarah Dumont, and Rufus Sewell. The film was written by Patrick Melton, Marcus Dunstan, and David Karlak, with David Karlak directing.
Also, in 2016, he served as a producer for the film "Incarnate", directed by Brad Peyton and written by Ronnie Christensen. The movie starred Aaron Eckhart, Carice van Houten, Catalina Sandino Moreno, and David Mazouz.
In 2017, Engelson worked as an executive producer for the documentary "Give Me Future", and the same year, he was also the executive producer for the documentary "L.A. Burning: The Riots 25 Years Later".
Be strong or be gone. #SnowfallFX is back Feb. 23, 2022. #StreamOnHulu. pic.twitter.com/VphnbWk2kY

— Snowfall (@SnowfallFX) December 21, 2021
From 2017 to the present, Engelson has been an executive producer for the TV series "Snowfall", created by John Singleton, Eric Amadio and Dave Andron, and featuring a cast including Damson Idris, Carter Hudson, Emily Rios, Sergio Peris-Mencheta, Michael Hyatt, and Amin Joseph.
In 2018, he produced the film "The After Party", directed and written by Ian Edelman. The same year. Engelson was an executive producer for the TV series "Heathers", which aired six episodes. The series was created by Jason Micallef, based on the film "Heathers" by Daniel Waters, and starred Grace Victoria Cox, Melanie Field, James Scully, and Brendan Scannell.
Also in 2018, Engelson appeared as himself in the documentary "Harry and Meghan: A Windsor Wedding". Then in 2019, he served as an executive producer for the comedy special "Desi Lydic: Abroad", while in 2020, he was the executive producer for the documentary "Chasing the Sound", and the same year, he worked as an executive producer for the documentary "Dream Team".
In 2021, Engelson continued his executive producing role with the film "Small Engine Repair", a black comedy-drama film based on John Pollono's play of the same name. Written and directed by John Pollono himself, the main stars include Jon Bernthal, Shea Whigham, John Pollono, and Spencer House.
To speak further of his accomplishments, Trevor is currently working on several projects, including the long-awaited live-action film adaptation of "Dragon's Lair". In March 2020, Netflix approved the production after a year of negotiations. The movie centers around Dirk the Daring, a brave knight on a quest to rescue Princess Daphne from the evil dragon Singe and the wizard Mordroc. Ryan Reynolds is in talks for the lead role, and in addition to Engelson, film's producers include Ryan Reynolds, Roy Lee, Don Bluth, Gary Goldman, and John Pomeroy. The screenplay is crafted by Dan Hageman, Kevin Hageman, and Don Bluth.
In addition, Trevor Engelson is involved as an executive producer for the film "Share", set for release in late 2023. "Share" presents a gripping narrative about a man who finds himself isolated and alone in a society solely connected through primitive computers, where entertainment becomes the only form of currency. Notably, the film is unique as it is the first feature ever to be shot entirely from one fixed camera angle.
Ira Rosensweig takes the director's seat for "Share", and the screenplay is co-written by Ira Rosensweig and Benjamin Sutor. The film will star talented actors Bradley Whitford, Alice Braga and Danielle Campbell.
Net Worth
According to authoritative sources, Trevor Engelson's net worth is estimated at $10 million, as of mid- 2023.
Personal Life, Marriage with Meghan Markle, Wife, Children
Trevor Engelson's personal life has been under media scrutiny over the years. He began dating Meghan Markle in 2004, and the couple tied the knot on 16 August 2011 at the Jamaica Inn in Ocho Rios, Jamaica. However, their marriage faced challenges, leading to a no-fault divorce in February 2014, citing irreconcilable differences. The divorce gained significant attention when Markle later became engaged to Prince Harry in November 2017.
After his divorce from Markle, Engelson entered a romantic relationship with Bethenny Frankel of "The Real Housewives of New York City". Their relationship eventually evolved into a business partnership.
On 1 June 2018, Engelson became engaged to Tracey Kurland, a dietitian, and heiress to a multi-million dollar fortune. They married on 11 May 2019 in California. The couple welcomed their first daughter in August 2020, followed by a second daughter in 2021.
Appearance and Body Measurements
Trevor Engelson has brown hair and brown eyes. He stands at a height of 5ft 10ins (1.78m), while he weighs approximately 170lbs (78kgs), and has an average figure.