• James Richard Wilson Junior (UberHaxorNova) is a YouTuber and influencer born on June 1st, 1990.
• He has two YouTube channels, one with over 3 million subscribers and the other with over 125,000 subscribers.
• He was part of the Creatures, a YouTube group, which eventually disbanded in 2017.
• He streams on Twitch and has an Instagram, Facebook and Twitter page.
• His net worth is estimated to be over $4 million.
 
UberHaxorNova Wiki Bio
James Richard Wilson Junior was born in the US on 1 June 1990, so under the zodiac sign of Gemini and holding American nationality – better known by his nickname UberHaxorNova, he is a YouTuber and an influencer.
Who is UberHaxorNova girlfriend?
UberHaxorNova is one of the most secretive people on YouTube when it comes to his love life. He has never talked about his past or present affairs, and there is very little known about his girlfriend/s – in fact, there is nothing known other than the rumors. It is said that he is a dating a girl who goes by the name @Ven0mkisser on Twitter, but this is just the speculation of his fans which haven't been confirmed by the YouTuber.
Early life and education
UberHaxorNova spent his entire childhood in the US, and was raised by his mother – it was only the two of them and their dogs. There is nothing known about his father, as he prefers not to talk about him.
By the time he matriculated from a local high school, UberHaxorNova was already somewhat popular on his YouTube channel, and hence decided not to pursue a college degree but to rather focus on his career on the Internet.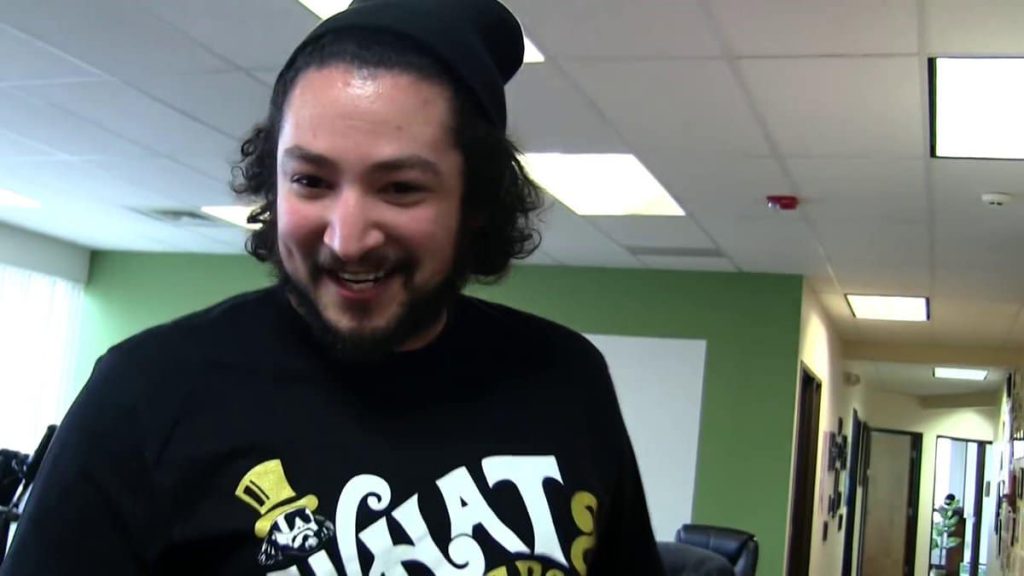 YouTube career
His career began the moment he launched his "UberHaxorNova" YouTube channel on 4 April 2008 – he has so far gathered over three million followers, and nearly two billion views of all his videos combined. At first UberHaxorNova was mostly focused on creating and uploading "Let's Play" type of videos – his commenting improved as he uploaded more and more videos and he soon started producing other kinds of videos as well. He became very popular on YouTube over the course of time, and even to collaborated with the current second most subscribed person on YouTube, called PewDiePie.
On 8 September 2011, UberHaxorNova launched his second YouTube channel entitled "NovaPipebomb", on which he only uploads videos of himself playing the MMA game – as of today, the channel counts over 125,000 subscribers and more than 6.2 million views of all its videos combined.
Joining the Creatures
UberHaxorNova started collaborating with Sp00nerism on numerous videos, and the two soon caught the attention of The Creatures, a group of YouTubers who make Machinima type of videos, they do "Let's Play" videos and YouTube commentating. The skills of UberHaxorNova and Sp00nerism were considered to fit perfectly with The Creatures, and they were therefore made part of the team.
UberHaxorNova went on to appear regularly in "Creature Talk" videos, while he was mostly popular for covering the "Happy Wheels" game – the videos he made were so good that creator of the game Jim Bonacci, asked him if he wanted to collaborate with him. Most of the credit for UberHaxorNova's rise to fame go to The Creatures and the time he has spent with them.
Most of the YouTube groups function in a way that all of its members move to a residence (which is often a mansion), live there together and make videos – it was not the case with The Creatures, but once when they decided to do the same, the team started to fall apart. In 2012 they voted to remove Max, better known as GassyMexican, from the team – Max was a member of The Creatures for a very long time but was cast out due to being inactive. The group continued to make videos, but they lost many of their fans and subscribers as they changed their members very frequently.
The launch of Cow Chop
UberHaxorNova decided to leave The Creatures on 30 April 2016, together with his friend TheImmortalHD, and straight away created their own channel entitled "Cow Chop" – The Creatures suffered a great loss of subscribers due to UberHaxorNova leaving and they eventually disbanded sometime in 2017.
On Cow Chop, UberHaxorNova mostly uploads two types of videos – he does "Let's Play" videos while the other category is a bit dangerous. He goes around breaking doors, nearly drowns himself in rivers, lights up fireworks indoors, and one time nearly blinded himself with the use of bleach. The channel currently counts over 910,000 subscribers, while it has gathered over 420 million views on all its videos combined.
Got a fancy new hoodie for this LA rain (jk i can't go outside, i can't even walk) courtesy of @DreamsRuleMe
Pick yourself up something using the code "NOVA" to save 30%
Helps support mental health awareness as well 🙂https://t.co/82LxU52urv pic.twitter.com/nV28jlS5wb

— James (@UberHaxorNova) February 14, 2019
Streaming on Twitch
Having an account on the Twitch video streaming platform is a must-have for all the gamers on YouTube – UberHaxorNova launched his channel in October 2018, and could have been seen streaming almost every day. He is not an ideal Twitch streamer – he violated its terms of use two times, but managed to get away with it on both occasions. His channel is currently followed by over 310,000 people and has attracted nearly 8.5 million views on all his 164 videos – Twitch is currently one of his main sources of income.
The games he plays
Every gamer has his own set of favorite games – for UberHaxorNova, these are "Minecraft", "MMA", "Dead Rising 3", "Happy Wheels", and "Assassin's Creed Brotherhood"; he has played numerous other games but these are his most played ones.
Likes and other interests
UberHaxorNova used to be sportive during the years he spent in elementary school, but sadly he is said to have had a kidney removed in high school, which makes it almost impossible for him to compete in sports now. He enjoys being outdoors, and became an animal lover at a very young age, as he was living with many dogs throughout his childhood.
UberHaxorNova has an irrational fear of heights, a disease called acrophobia.
Who he dated?
It seems as UberHaxorNova appreciates his privacy more than most other people on the Internet, as he hasn't shared anything regarding his past affairs. The man had to have at least one relationship during these 12 years of his YouTube career and he once nodded his head when asked if he had a girlfriend, however, that is all he has ever shared about his love life.
Appearance and net worth
UberHaxorNova is currently 28 years old. He has short black hair and brown eyes but his height and weight are not known. According to authoritative sources, his current net worth is estimated to be over $4 million, and will keep on rising as long as he uploads videos on YouTube, and streams on his Twitch channel.
Besides YouTube and Twitch, UberHaxorNova is also active on other social media platforms – he launched his Twitter account in January 2009 and has so far amassed over 650,000 followers and tweeted more than 16,100 times. His Instagram account is followed by nearly 140,000 people, while he's uploaded close to 100 pictures – he has a Facebook page as well, which is followed by more than 170,000 fans.
UberHaxorNova also makes money from selling his own merchandise through the Rooster Teeth's online store.
Movies
Actor
| Title | Year | Status | Character |
| --- | --- | --- | --- |
| Bunny Bust II | 2012 | Short | Gumby / Hippy / Bunny |
| Bunny Bust | 2012 | Short | Bunny |
Writer
| Title | Year | Status | Character |
| --- | --- | --- | --- |
| Bunny Bust | 2012 | Short | |
Sound Department
| Title | Year | Status | Character |
| --- | --- | --- | --- |
| Bunny Bust II | 2012 | Short boom operator | |
Source:
IMDb
,
Wikipedia