• Christian Guzman was born on the 20th February 1993, in Houston, Texas.
• He is a multi-talented personality, an amateur bodybuilder, and the founder and CEO of Alphalete Athletics and UP energy drinks.
• Christian opened his YouTube channel in 2012, now having close to 900,000 subscribers.
• He also provides online training classes and runs the online clothing sale company "Alphalete Athletics".
• His net worth is estimated to be $550,000 and is active on social media with around 120,000 followers on each platform.

Known for movies

Who is Christian Guzman?
Christian Guzman was born on the 20th February 1993, in Houston, Texas USA, and is quite a multi-talented personality, an amateur bodybuilder, the founder and CEO of the Alphalete Athletics, as well as the owner and founder of UP energy drinks. He is also the owner and operator of Alphalete Gym in his hometown of Houston.
Family, Early Life, and Education
Christian was raised in Houston with his younger brother by his parents; the identities of his family haven't been revealed to the public. There is not much information about his childhood either, but he says that he was a very weak and skinny kid before he started bodybuilding.
During his early days, Guzman was not interested in any sport or recreation at all. Later on, during his high school years, he tried to play the guitar, and so became a member of a local rock band, but the group soon disbanded, and he subsequently met a new group of friends who came together every week to train at the local strength camps. Following them, Guzman turned his attraction to studying health and fitness management, soon after starting to develop his own fitness regime.
He attended Texas Christian University in 2011, but didn't complete his degree, because he saw a chance of pursuing his own business.
YouTube Channel
In 2012, during his college days, Guzman decided to open his first YouTube channel named as "Intro to channel", with plenty of videos of weight-lifting tips and instructions on how to properly use dumbbells, how to build muscles, and others. Since that period, his YouTube channel's focus has become more normal, and includes aspects of his personal life. He was so dedicated to this new facet of his life that he decided to leave college, and to fully devote his time to his own business.
Some of the most popular videos on his YouTube channel include "Arm Workout Revealed: Natural Teen Bodybuilder" with nearly 1.5 million views, "I have some explaining to do" with 1.1 million views, and "I bought my dad a car…This is his reaction" with more than 11 million views. In Christian's videos, he converses with his fans and customers, taking considerable time in answering their questions, that kind of communication making his channel so popular. By the way, we need to mention that his YouTube channel in 2018 has close to 900,000 subscribers, which is a great success for this ambitious man.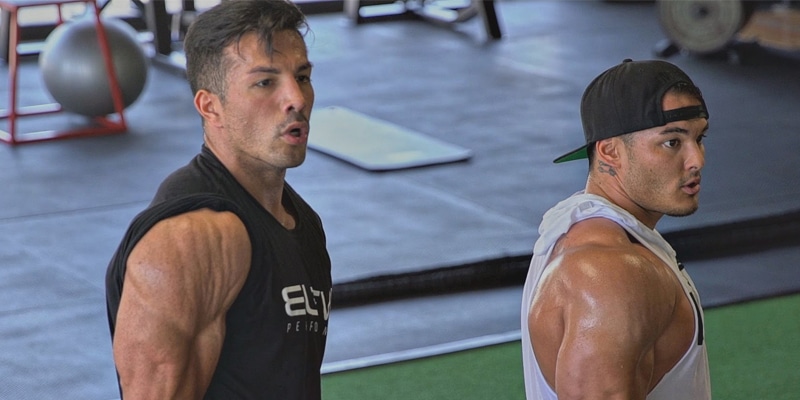 Online coaching career
Christian provides online training classes as well for his followers, supporting them in achieving a perfect body, strength and healthy lifestyle. On the website, he has a short intro named "About Myself", where you can read about his own success, and also a supporting message: "Regardless of what the response may be — whether we're able to work together or not — I'll be in touch with you within 24-48 hours. But by all means, I absolutely encourage you to inquire below". He further provides his customers with meal options of 8-, 12- or 16- week plans, with many features and prices as well.
Moreover, his fitness regime also includes how to find and maintain motivation, and tips from professional bodybuilders online, including famous fitness models such as Matt Ogus, Scott Herman and others.
We're live!! https://t.co/skbtV5s6ga pic.twitter.com/epwpAoCqwc

— Christian Guzman (@Guzmanfitness) August 11, 2018
Alphalete Athletics
Gradually, following his great success on the internet, Guzman decided to start the online clothing sale company "Alphalete Athletics". The clothing style is described as "athleisure", an array of affordable clothing but of high quality. This company has been featured at many worldwide bodybuilding events, including BodyPower UK. His business tactics have made him a successful manager too.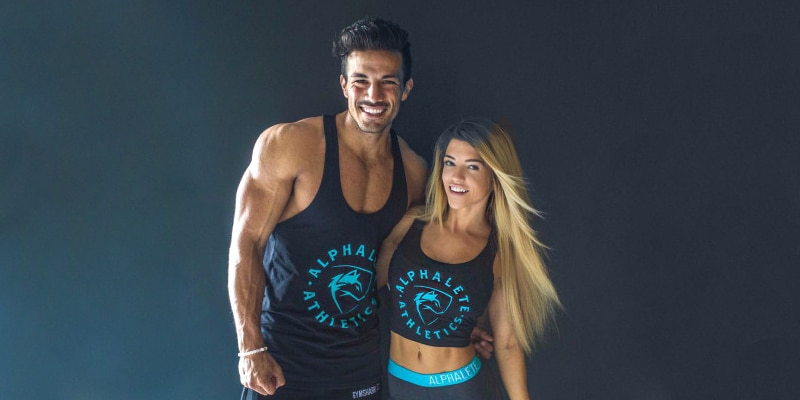 Net Worth and Personal Life
Christian Guzman is a successful online fitness trainer and guru, and also runs an online fitness store and fitness programs, through which Guzman has earned a fair amount of his net worth. So, let's see how rich Christian Guzman is? According to authoritative sources, it has been estimated that Christian's wealth is as high as $550,000 so far, earned through his career over just the last few years.
There are not so many secrets about his personal life. He was in a relationship with fitness model and coach Nikki Blackknetter, with whom he runs the channel "CG&NIKKIBTV", but since they broke up, Guzman has been in a relationship with fitness YouTube vlogger Heidi Somers.
Internet Popularity
Aside from his online fitness jobs, Christian is also quite popular on social media sites as well. He has Facebook and Twitter accounts with around 120,000 followers on each. He is particularly active on Twitter, on where he mostly promotes his YouTube series, or posts pictures of his workout times. His Instagram feed is full of pictures and videos with his gorgeous girlfriend Heidi, as well as pictures of his pet dog, but most of the pictures show-off his well-shaped muscles, and the gym with his friends. So if you are a fan of workout and healthy style of life, this is a great opportunity to start following this successful fitness trainer.
Movies
Actor
| Title | Year | Status | Character |
| --- | --- | --- | --- |
| Ang pamilyang kumakain ng lupa | 2005 | | Doctor & Blue Flag |
Production Designer
| Title | Year | Status | Character |
| --- | --- | --- | --- |
| Ang pamilyang kumakain ng lupa | 2005 | | |
Source:
IMDb
,
Wikipedia