Who it YouTuber Grian?
Charles was born in England UK on 9 August 1993 under the zodiac sign of Leo and holds British nationality – better known as Grian, he is popular for his YouTube channel on which he mostly uploads "Minecraft" game videos, while he can also be seen playing "Who's Your Daddy?" and "Gang Beasts".
Just a simple reminder that article is created and owned only by biographytribune.com. Article cannot be re-published in any other pages or documents. Copyright is protected by DMCA. All found copies will be reported.
Original source: https://biographytribune.com/who-is-youtuber-grian-wiki-bio-age-real-name-face-height/
Early life and education
Grian hasn't shared anything about his early life or family, as he prefers to keep his personal matters to himself. He is said to have had quite a normal childhood with not much to say about it, and is said to have a sister. He didn't spend his entire childhood in England, as he visited Japan when he was seven, invited by his friend Sam, but didn't stay there for long.
He matriculated from the Akademi High School together with his best friends and now popular YouTubers Sam and Taurtis, but then decided to sit home and play Minecraft rather than to pursue a college degree.
Career of a YouTuber
Grian launched his channel on 22 November 2009, but didn't upload any videos until 2014 when his career was officially launched – his channel is currently followed by over 3.1 million people, while he has gathered more than 600 million views on all his videos combined. Two of his currently most viewed videos are "5 Easy Steps to Improve Your Minecraft House", and "50 Small Building Tricks in Minecraft". He has collaborated with other Minecraft YouTubers including Taurtis, DomRao, NettyPlays, and Mumbo Jumbo who is the most popular among these – the description on his channel reads 'Minecraft is my game. I build minecraft houses and make minecraft house tutorials along with everything else minecraft!!'
Before he became popular for his personal channel, Grian was part of the "CraftedMovie" channel, which was active from 2011 to 2015 and focused on uploading Minecraft short cinema videos. The team only had a few members, and Grian was invited to join them as their set builder – he is one of just a few who joined the channel after it was launched by the founding members. Grian slowly became popular for his set builds, and on fans demand he started making videos of his own Minecraft character, which looked like Link from the "Zelda" video game. As the years went by, "CraftedMovie", which was the most popular Minecraft channel, became less and less visited, and lost many of its viewers which eventually led to its close in 2015 – that's when Grian decided to focus on his personal YouTube channel.
Grian is also very popular for the fact that he helped create WynnCraft which is a Minecraft MMORPG game, actually receiving most credits for the success of WynnCraft on which he worked for three years. He was one of the primary leaders in the game as well, and once he switched to playing Minecraft on his personal channel, many people from WynnCraft were annoyed at him for leaving them.
Joining the Evo SMP
On 10 January 2017, Grian became part of the Minecraft Evolution SMP team as their Evolutionist – SMP started their Minecraft game from the Beta version, and players had to slowly progress if they wanted to move to the newer versions of the game. It gave them an opportunity to see how Minecraft looked at the very beginning, and experience things they hadn't seen before in the game. He quit on 17 August after being part of the Evo SMP for over half a year, stating that he was getting bored, and didn't enjoy it as much as when he joined.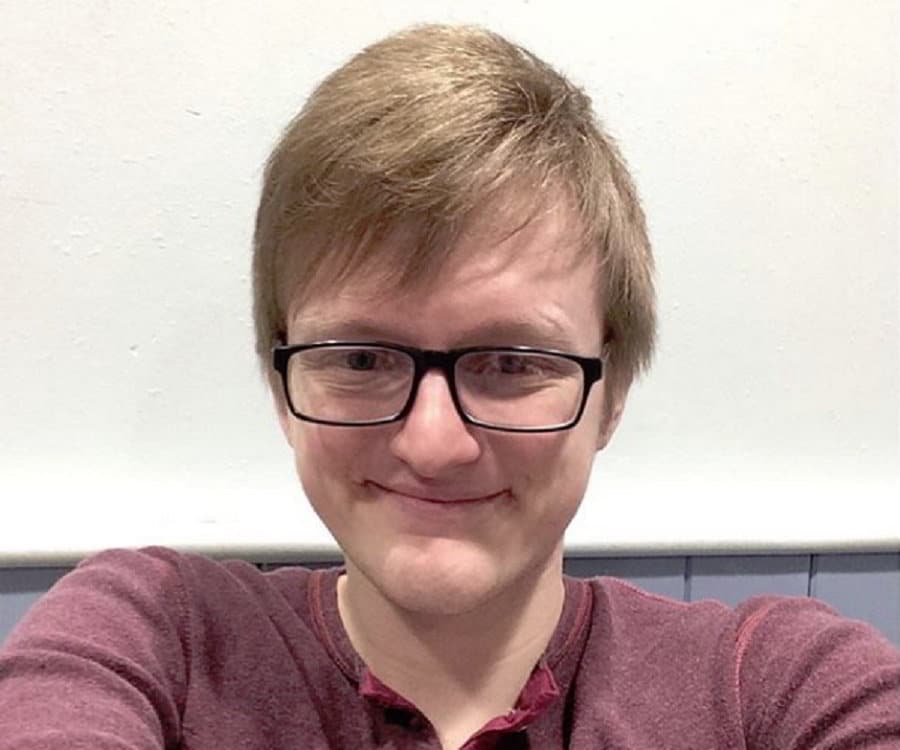 Being part of the HermitCraft server
Grian has been part of the HermitCraft server for nearly a year now, as he joined it on 19 July 2018 – his first in-game appearance marked the beginning of the sixth season of the HermitCraft server (or Season VI). Thanks to his reputation, he was the only person allowed to join the server for the new season – there are currently 22 hermits in the server, including the popular Mumbo Jumbo who is a very good friend of Grian; the two made a documentary about Grian and all his cats together, even before the HermitCraft was launched.
Personal life and relationships
Grian is quite secretive when it comes to his personal life and has not shared anything about his dating history. It is known that he is a married man, as he often features his wife Majo Ellen in his videos, but he hasn't shared anything about the place or the date where the two met for the first time, nor how long they dated, or when they married.
On my way back from Norway today! Had a good time! pic.twitter.com/77eocDPBIh

— Grian (@GrianMC) February 21, 2019
Other likes and interests
Grian is a big animal lover and has several cats which he loves more than anything in the world – he even has a documentary recorded about him and his cats. Even though he loves sitting and playing Minecraft, Grian also enjoys being outdoors and spending time in the nature. During the nights, he is either playing Minecraft, watching a good movie, or listening to music.
Appearance and net worth
Grian is 25 years old
Short brown hair
Brown eyes but wears glasses
5ft 6ins (1.68m) tall
Weighs ~158lb (71kg)
Net worth is ~$400,000