• Jim Caviezel (born James Patrick Caviezel on September 26, 1968) is a celebrated actor from Mount Vernon, Washington
• He is of Irish, Swiss, and Slovak ancestry
• Jim came to prominence by portraying Jesus Christ in the 2004 Mel Gibson film "The Passion of the Christ"
• In 1998 he achieved breakthrough success in the war drama film "The Thin Red Line"
• Jim is devoted Catholic, has been married since 1996, and does not perform in gratuitous sex scenes.

Known for movies
Short Info
| | |
| --- | --- |
| Net Worth | $25 million, $25 million |
| Date Of Birth | September 26, 1968 |
| Spouse | Kerri Browitt Caviezel, Kerri Browitt Caviezel |
| Fact | Portrayed Jesus Christ a second time in the Word of Promise audio bible. |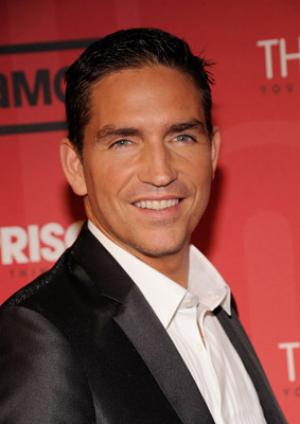 Who really is Jim Caviezel?
Born James Patrick Caviezel on the 26th September 1968, in Mount Vernon, Washington State USA, he is a celebrated actor who came to prominence by portraying Jesus Christ in the Mel Gibson film "The Passion of the Christ" (2004), and also as Pte Witt in the war drama film "The Thin Red Line" in 1998, among many other roles.
Early Life and Education
Jim is of Irish, Swiss, and Slovak ancestry, the son of Margaret who was a stage actress, and her husband, James Caviezel, a chiropractor. Jim grew up with a brother, and three sisters in Conway, Washington, and attended Mount Vernon High School. However, after two years he moved to Seattle, Washington and attended O'Dea High School, for which he played basketball. During his time there, he lived with family friends, but after a year Jim transferred to John F. Kennedy Memorial High School located in Burien, Washington. After matriculation in 1987, Jim wanted to join the US Naval Academy, but after three unsuccessful attempts Jim gave up and enrolled at Bellevue College. He played college basketball for the Bellevue College team, but an unfortunate foot injury dashed his dream of becoming a professional NBA player, and Jim decided to leave Bellevue College and transfer to the University of Washington, where he also started attending acting classes.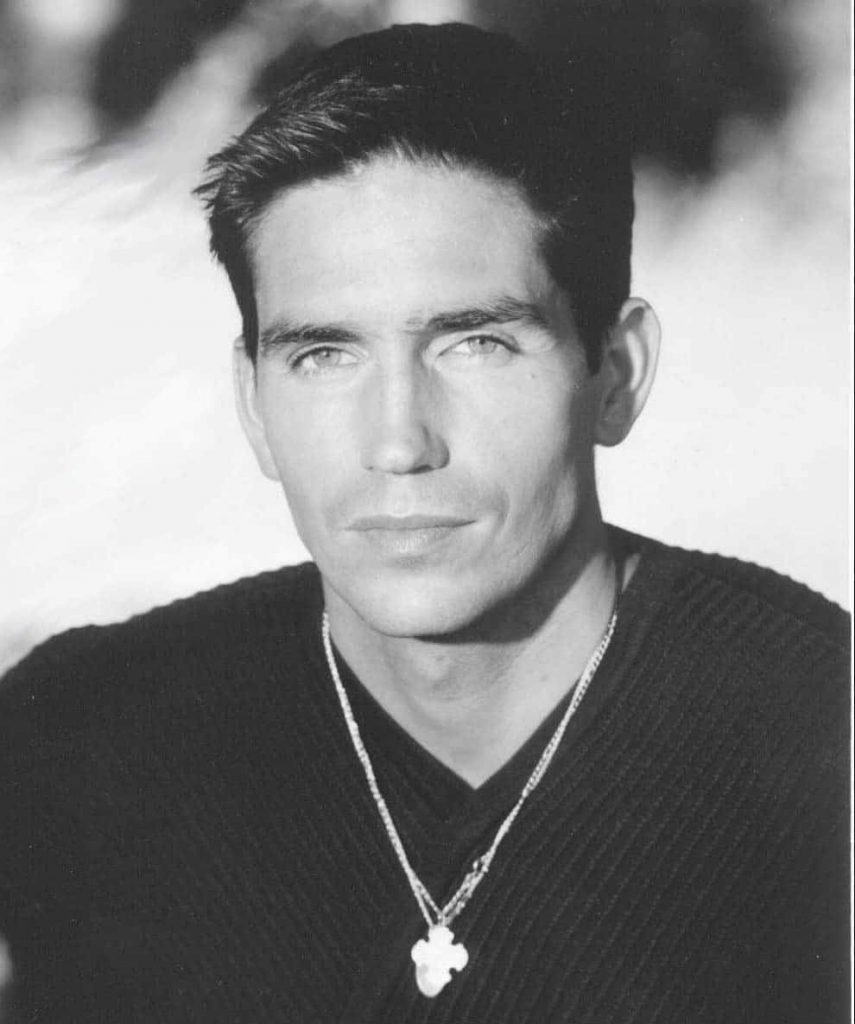 Career Beginnings
Honing his acting skills in small theaters across Seattle, Jim secured his first screen appearance in 1991 in the film "My Own Private Idaho", starring the legendary River Phoenix, Keanu Reeves and James Russo. He continued with minor roles in such films as "Diggstown" in 1992, but then in 1994 got the part of Warren Earp in Lawrence Kasdan's biopic about the legendary Wyatt Earp in the film of the same name, as portrayed by Kevin Costner. The film became a sensation, both critically and commercially, increasing Jim's net worth to a large degree and so pushing his forward his career, making him rather popular with casting directors and producers.
Three years later, Jim featured in the action film "G. I. Jane", and then in 1998 got his breakthrough with the role of Pvt. Witt in the war drama film "The Thin Red Line", starring next to Sean Penn and Nick Nolte.
Rise to Prominence
After the role of Pvt. Witt, Jim attracted more attention which resulted in a role in the Golden Globe Award-nominated crime-drama "Frequency" in 2000, co-starring Dennis Quaid and Shawn Doyle. Throughout the early and mid- 2000s, Jim enjoyed success in a number of blockbuster films, such as "The Count of Monte Cristo" and having the lead in the crime-drama mystery film "High Crimes", alongside Morgan Freeman and Ashley Judd, both in 2002. However, it was in 2004 that Jim earned worldwide attention when he was chosen for the part of Jesus Christ in Mel Gibson's written and directed film "The Passion of the Christ". During the filming, Jim
suffered an accident
when he was struck by lightning, dislocating his shoulder and subsequently suffering from pneumonia and hypothermia. He will reprise the role of Jesus Christ in the sequel "The Passion of the Christ: Resurrection", currently in pre-production, as of mid-2018.
https://www.facebook.com/jamescaviezel/photos/a.215673852509462.1073741827.215659692510878/220458038697710/?type=3&theater
Continual Success
By the end of the 2000s, Jim had had several more lead roles, such as in the crime-drama mystery "Unknown" (2006), and the same year co-starring with Denzel Washington and Paula Patton in the sci-fi action film "Déjà Vu", and then in 2008 teaming-up with Shohreh Aghdashloo and Mozhan Marno to bring the public the drama film "The Stoning of Soraya M.".
Throwback to the Work with the big guy @TheSlyStallone on #EscapePlan pic.twitter.com/8hnXmKPaQE

— Jim Caviezel (@JimmyCaviezel) June 28, 2016

He continued into the recent decade, in the role of John Reese in the TV action drama series "Person of Interest" (2011-2017), and concurrently as Hobbes in the action film "Escape Plan" in 2013, starring alongside Sylvester Stallone and Arnold Schwarzenegger. In recent years, Jim played Luke in the film "Paul, Apostle of Christ" (2018), and is working on several projects, including the drama "Sound of Freedom", and historical drama "Onyx, Kings of the Grail".
Here we go. First set photo of Paul, Apostle of Christ. pic.twitter.com/hnyd8eOMCN

— Jim Caviezel (@JimmyCaviezel) October 30, 2017
Do You Know How Rich Jim Caviezel Is?
Ever since he launched his acting career, Jim has been constantly improving his skills, reaching new heights. Thanks to the critical and commercial success of the films in which Jim has starred, his net worth has steadily increased – let's look exactly how rich Jim Caviezel is. According to authoritative sources, it has been estimated that Caviezel's net worth is as high as $25 million.
Oh you know… Just me and my cycle gear for a set. Who remembers this suit? Haha pic.twitter.com/6YLDRvoN4E

— Jim Caviezel (@JimmyCaviezel) June 22, 2016
Family Life
Jim has been married to Kerri Lyn Elizabeth Browitt since 1996; the couple adopted three children from China who were diagnosed with cancer. Both Jim and his wife are devoted Catholics, and once he portrayed Jesus Christ, Jim started giving public speeches about religion. He is also recognized for featuring in an advertisement against the Missouri Constitutional Amendment 2, which allowed embryonic stem cell research and therapy in Missouri. His appearance began with the statement "Le-bar nash be-neshak" (Aramaic for "You betray the Son of Man with a kiss"), which is used as a reference to the infamous betrayal by Judas of Jesus Christ.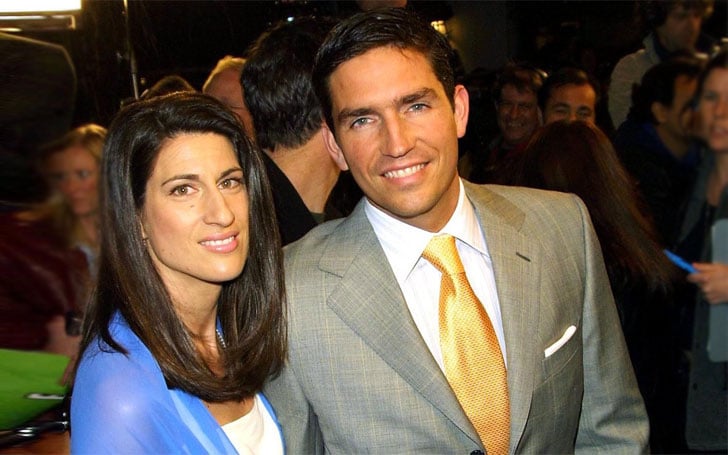 Conservative About Sex
Several films in which Jim has starred had sex scenes – for instance, "Angel Eyes" – however, Jim requested to wear a shirt and his film partner Jennifer Lopez to wear a top during their love scene. Also, in the film "High Crimes", Jim didn't want to go naked with Ashley Judd, out of respect towards his wife. He said later, "I do love scenes—but not ones with gratuitous sex. . . . And it's not just about my wife, although that's important. It's sin, pure and simple. I mean, it's wrong. . . . It's awkward".
Internet Popularity
Since becoming popular on screen, Jim has attracted a decent following on social media, primarily Facebook and Twitter. His official Facebook page has more than 12,000 followers, while on Twitter, Jim has more than 7,000 fans, and has shared some of his most private details with them. So, if you are not already a fan of the famed actor, then this is a great opportunity for you to get connected.
General Info
| | |
| --- | --- |
| Full Name | Jim Caviezel |
| Net Worth | $25 million, $25 million |
| Date Of Birth | September 26, 1968 |
| Height | 1.88 m, 1.88 m |
| Profession | Actor, Actor |
| Education | Burien Kennedy High School, O'Dea High School, John F. Kennedy Catholic High School, Bellevue College, Mount Vernon High School, University of Notre Dame, University of Washington, Burien Kennedy High School, O'Dea High School, John F. Kennedy Catholic High School, Bellevue College, Mount Vernon High School, University of Notre Dame, University of Washington |
| Nationality | American, American |
Family
| | |
| --- | --- |
| Spouse | Kerri Browitt Caviezel, Kerri Browitt Caviezel |
| Children | David Caviezel, Lyn Elizabeth Caviezel, Bo Caviezel, David Caviezel, Lyn Elizabeth Caviezel, Bo Caviezel |
| Parents | James Patrick Caviezel, Sr., Maggie Caviezel, James Patrick Caviezel, Sr., Maggie Caviezel |
| Siblings | Timothy Caviezel, Amy Caviezel, Ann Caviezel, Erin Caviezel, Timothy Caviezel, Amy Caviezel, Ann Caviezel, Erin Caviezel |
Accomplishments
| | |
| --- | --- |
| Awards | Satellite Award for Best Ensemble – Motion Picture, Satellite Award for Best Ensemble – Motion Picture |
| Nominations | People's Choice Award for Favorite Dramatic TV Actor, People's Choice Award for Favorite Crime Drama TV Actor, MTV Movie Award for Best Male Performance, Chicago Film Critics Association Award for Most Promising Actor, People's Choice Award for Favorite Dramatic TV Actor, People's Choice Award for F... |
| Movies | The Passion of the Christ, The Count of Monte Cristo, The Thin Red Line, Escape Plan, Angel Eyes, Déjà Vu, When the Game Stands Tall, High Crimes, Outlander, The Stoning of Soraya M., I Am David, Pay It Forward, Frequency, The Final Cut, Highwaymen, Long Weekend, Bobby Jones: Stroke of Genius, My ... |
| TV Shows | Person of Interest, The Prisoner, Person of Interest, The Prisoner |
Social profile links
Quotes
| # | Quote |
| --- | --- |
| 1 | To prepare for this role, I went into my backyard swimming pool and practiced walking on water. - Talking about The Passion of the Christ (2004) on The Tonight Show with Jay Leno (1992) (2004). |
| 2 | On getting thumped for being too cocky at basket ball in Junior School, he says: 'It hurt, but I said to myself I'm never going to be like that again. I was blessed to learn that early in life.' |
| 3 | My mom's 100% Irish, and in my family we've always called acting 'blarney'. |
Facts
| # | Fact |
| --- | --- |
| 1 | If you watch the Person of Interest blooper reel for season one, you'll see that Jim does an excellent Christopher Walken impersonation. |
| 2 | On December 6-7 of 2009, he visited Bayside of Granite Bay to be interviewed live by Pastor Ray Johnston in front of the audience in each service about his role in The Passion of the Christ (2004). [December 2009] |
| 3 | Taking summer classes at the University of Notre Dame in the hopes of getting his college degree. [June 2006] |
| 4 | Jim told an interviewer that he had been challenged by a friend who was not pro-life to live up to his professed pro-life convictions and adopt a disabled child. The friend told Caviezel that if he did that, then he would change to the pro-life position. When Caviezel and his wife, Kerri, went to China to adopt not one, but eventually two orphans suffering from brain tumors, the friend reneged on the deal. Caviezel, however said, "It didn't matter to me because the joy that we had from (Bo) - he's like our own." |
| 5 | During the filming of The Passion of the Christ (2004), he was struck by lightning, had pneumonia, and suffered hypothermia. |
| 6 | Republican. |
| 7 | Has 14 nieces and nephews. |
| 8 | Did some modeling for The Gap. |
| 9 | Friend of John Schneider. |
| 10 | Chosen as People Magazine's one of the Sexiest Man Alive [2004] and was stated as "The Sexiest Savior.". |
| 11 | Portrayed Jesus Christ a second time in the Word of Promise audio bible. |
| 12 | While filming the whipping scene in The Passion of the Christ (2004), one of the whips missed the steel board on Jim's back and cut a 13-inch gash into his back. |
| 13 | Father Jim is a chiropractor. |
| 14 | During a special assembly, he spoke to the Jesuit High School of New Orleans student body and faculty on March 20, 2006 while he was in town filming Deja Vu (2006). |
| 15 | Jim's wife's brother-in-law, Scott Linehan, is the former head coach of the NFL's St. Louis Rams (2006-2008); Jim's wife (Kerri) and Scott's wife (Kristen) are sisters. |
| 16 | After the success of The Passion of the Christ (2004) he was asked to be a spokesman for the Heavenly clothing line but he refused because he felt it would be an insult to people who felt that the film had something meaningful to offer. |
| 17 | Expressed great interest in the role of Superman/Clark Kent in Superman Returns (2006) but director Bryan Singer refused to cast him, insisting that Caviezel was "too famous" after The Passion of the Christ (2004). |
| 18 | Adopted a 5-year-old boy and a girl from the Ghangzhou region and a baby boy from China who overcame a high stage sarcoma. |
| 19 | Spokesman for "Redeem the Vote," the conservative and Christian counterpart of "Rock the Vote." |
| 20 | He is a member of the Sigma Chi Fraternity. |
| 21 | Was seriously considered for the lead role in Superman Returns (2006). The part went to Brandon Routh. |
| 22 | He attended the University of Washington and USC |
| 23 | Was initially cast as Cyclops in X-Men (2000), but turned it down to appear in Frequency (2000). |
| 24 | Once on The Tonight Show with Jay Leno (1992) said when asked by fans if he was Jesus Christ, he responds by saying no, but that he is the Count of Monte Cristo. |
| 25 | Was a waiter and did some modeling for The Gap early in his career. |
| 26 | Nearly gave up acting after struggling for so long, before he got a phone call from director Terrence Malick who directed him in The Thin Red Line (1998). |
| 27 | Surname pronounced ka-VEE-zel. |
| 28 | Shortly after accepting the role of Jesus Christ in the Mel Gibson film, The Passion of the Christ (2004), he realized his initials were the same as that of Jesus (J.C.) and that he was the same age most historians and religious scholars claim Jesus was when he was killed (33). |
| 29 | Was hand-picked by Jennifer Lopez to play the role of Catch in Angel Eyes (2001). |
| 30 | His co-star Elizabeth Mitchell who played his mother in Frequency (2000) said about him, "Jim is the perfect son, if I had a son like him I would be a very proud mother." |
| 31 | Was struck by lightning during the filming of Mel Gibson's The Passion of the Christ (2004). Assistant director Jan Michelini was also hit (for the second time during the shoot). A crew member said "I'm about a hundred feet away from them when I glance over and see smoke coming out of Caviezel's ears." |
| 32 | Received an honorary degree from King's College in Wilkes-Barre, Pennsylvania, USA at their commencement on 18 May 2003. Gave a fire-and-brimstone speech based on his interpretation of Catholicism. |
| 33 | Dislocated his shoulder during the filming of The Passion of the Christ (2004). |
| 34 | Drove the pace car in the Indy 500 Race in May of 2002 |
| 35 | Played basketball in college, but took up acting after injuring his foot. |
| 36 | Met his wife, Kerri, on a blind date in 1993 orchestrated by Caviezel's sister Amy. They have adopted 3 Chinese children. |
| 37 | His father is of Swiss and Slovak descent and his mother is of Irish ancestry. His surname is Swiss Romansch (Rhaeto-Romanic). |
| 38 | 3 sisters-Ann, Amy, Erin 1 brother-Tim. |
| 39 | Grew up in a tight-knit Catholic family. His father is Jim and his mother is Maggie. He has three sisters, Ann, Amy and Erin, and one brother, Tim. |
Pictures
Movies
Actor
| Title | Year | Status | Character |
| --- | --- | --- | --- |
| Jo, the Medicine Runner | 2017 | filming | Reyes |
| The Ballad of Lefty Brown | | filming | Jimmy Bierce |
| Person of Interest | 2011-2016 | TV Series | John Reese |
| When the Game Stands Tall | 2014 | | Bob Ladouceur |
| Escape Plan | 2013 | | Hobbes |
| Savannah | 2013 | | Ward Allen |
| Living in the Age of Surveillance | 2012 | Video short | Various |
| Transit | 2012/I | | Nate |
| The Prisoner | 2009 | TV Mini-Series | 6 Michael |
| Long Weekend | 2008 | | Peter |
| The Stoning of Soraya M. | 2008 | | Freidoune Sahebjam |
| Outlander | 2008 | | Kainan |
| Deja Vu | 2006 | | Carroll Oerstadt |
| Unknown | 2006 | | Jean Jacket |
| Bobby Jones: Stroke of Genius | 2004 | | Bobby Jones |
| The Passion of the Christ | 2004 | | Jesus |
| Highwaymen | 2004 | | James 'Rennie' Cray |
| The Final Cut | 2004 | | Fletcher |
| I Am David | 2003 | | Johannes |
| High Crimes | 2002 | | Tom Kubik Sgt. Ron Chapman |
| The Count of Monte Cristo | 2002 | | Edmond Dantes |
| Angel Eyes | 2001 | | Steven 'Catch' Lambert |
| Madison | 2001 | | Jim McCormick |
| Pay It Forward | 2000 | | Jerry |
| Frequency | 2000 | | John Sullivan |
| Ride with the Devil | 1999/I | | Black John (as James Caviezel) |
| The Thin Red Line | 1998 | | Pvt. Witt |
| G.I. Jane | 1997 | | Slovnik |
| The Rock | 1996 | | Rear F-18 Pilot (as James Caviezel) |
| Ed | 1996 | | Dizzy Anderson |
| Children of the Dust | 1995 | TV Mini-Series | Dexter |
| Murder, She Wrote | 1995 | TV Series | Darryl Harding |
| 77 Sunset Strip | 1995 | TV Movie | |
| Wyatt Earp | 1994 | | Warren Earp |
| Blue Chips | 1994 | | Basketball Player (uncredited) |
| Diggstown | 1992 | | Billy Hargrove |
| The Wonder Years | 1992 | TV Series | Bobby Riddle |
| My Own Private Idaho | 1991 | | Airline Clerk |
Thanks
| Title | Year | Status | Character |
| --- | --- | --- | --- |
| Will | 2012/I | Short special thanks | |
| The Least of These | 2002 | Short special thanks | |
Self
| Title | Year | Status | Character |
| --- | --- | --- | --- |
| NFL Films Presents | 2015 | TV Series documentary | Himself |
| A Football Life | 2015 | TV Series | Himself |
| Live with Kelly and Michael | 2014 | TV Series | Himself |
| Made in Hollywood | 2014 | TV Series | Himself |
| Real Celebrity Miracles | 2014 | TV Movie documentary | Himself |
| Escape Plan: Clash of the Titans | 2014 | Video short | Himself |
| Executing the Plan: The Making of 'Escape Plan' | 2014 | Video documentary short | Himself |
| The View | 2005-2013 | TV Series | Himself |
| Chicago World Tour 2011: Backstage Pass | 2012 | Video | Himself |
| The Talk | 2012 | TV Series | Himself - Guest |
| Cinema 3 | 2010 | TV Series | Himself |
| Días de cine | 2010 | TV Series | Himself |
| Los desayunos de TVE | 2010 | TV Series | Himself |
| Ron Burgundy's MTV Music Awards Interviews | 2010 | Video documentary short | Himself |
| Breakfast | 2010 | TV Series | Himself - Actor |
| A Six Hour Film Shot in 92 Days: The Diary of 'The Prisoner' | 2010 | Video short | Himself |
| Beautiful Prison: The World of 'The Prisoner' | 2010 | Video short | Himself |
| Kabul 24 | 2009 | Documentary | Narrator (voice) |
| Facing Extinction: Christians of Iraq | 2009 | Documentary | Narrator (voice) |
| Déj | 2007 | Video documentary | Himself |
| Déj | 2007 | Video documentary | Himself |
| Journey Into the Unknown | 2007 | Video documentary | Himself |
| Geraldo at Large | 2005 | TV Series documentary | Himself |
| The Late Late Show with Craig Ferguson | 2005 | TV Series | Himself |
| Tsunami Aid: A Concert of Hope | 2005 | TV Special | Himself |
| VH1 Big in 04 | 2004 | TV Movie documentary | Himself |
| The Big Question | 2004 | Documentary | Himself |
| Shootout | 2004 | TV Series | Himself |
| Hannity & Colmes | 2004 | TV Series | Himself |
| The Tonight Show with Jay Leno | 2004 | TV Series | Himself |
| The 700 Club | 2004 | TV Series | Himself |
| Paula Zahn Now | 2004 | TV Series | Himself |
| The Making of 'The Passion of the Christ' | 2004 | TV Movie documentary | Himself |
| Film '72 | 2004 | TV Series | Himself |
| The Passion Behind 'The Passion' | 2004 | TV Movie documentary | Himself |
| The Count of Monte Cristo: An Epic Reborn | 2002 | Video documentary short | Himself |
| Rosy-Fingered Dawn: a Film on Terrence Malick | 2002 | Documentary | Himself |
| High Crimes: Together Again | 2002 | Video short | Himself |
| The Rosie O'Donnell Show | 2000-2002 | TV Series | Himself |
| + de cinéma | 2001 | TV Series documentary short | Himself |
| The Science & Technology Behind 'Frequency' | 2000 | Video documentary short | Himself |
| 2000 Blockbuster Entertainment Awards | 2000 | TV Special documentary | Himself |
| HBO First Look | 1998 | TV Series documentary | Himself |
Archive Footage
| Title | Year | Status | Character |
| --- | --- | --- | --- |
| Entertainment Tonight | 2015 | TV Series | Himself |
| Faithful Word Baptist Church | 2015 | TV Series | Jesus |
| Movie Guide | 2013 | TV Series | Willard Hobbes |
| MythBusters | 2006 | TV Series documentary | Edmond Dantes |
| Mel Gibson: God's Lethal Weapon | 2004 | TV Movie documentary | Himself (uncredited) |
Awards
Won Awards
| Year | Award | Ceremony | Nomination | Movie |
| --- | --- | --- | --- | --- |
| 2007 | Giffoni Award | Giffoni Film Festival | | |
| 2006 | Camie | Character and Morality in Entertainment Awards | | I Am David (2003) |
| 2005 | Grace Award | MovieGuide Awards | Most Inspiring Movie Acting | The Passion of the Christ (2004) |
| 1999 | Special Achievement Award | Satellite Awards | Outstanding Motion Picture Ensemble | The Thin Red Line (1998) |
Nominated Awards
| Year | Award | Ceremony | Nomination | Movie |
| --- | --- | --- | --- | --- |
| 2016 | People's Choice Award | People's Choice Awards, USA | Favorite Crime Drama TV Actor | Person of Interest (2011) |
| 2014 | People's Choice Award | People's Choice Awards, USA | Favorite Dramatic TV Actor | |
| 2004 | MTV Movie Award | MTV Movie Awards | Best Male Performance | The Passion of the Christ (2004) |
| 2004 | MTV Movie Award | MTV Movie Awards, Mexico | Most Divine Miracle in a Movie (Milagro más Divino en una Película) | The Passion of the Christ (2004) |
| 2001 | Blockbuster Entertainment Award | Blockbuster Entertainment Awards | Favorite Male - Newcomer | Frequency (2000) |
| 1999 | CFCA Award | Chicago Film Critics Association Awards | Most Promising Actor | The Thin Red Line (1998) |
Source:
IMDb
,
Wikipedia