• Ralph Duren May was born in 1972 in Chattanooga, Tennessee
• He was an actor and stand-up comedian
• His net worth was estimated at $5 million
• He went through numerous tough times growing up
• He passed away in 2017 due to cardiac arrest

Known for movies
Short Info
| | |
| --- | --- |
| Net Worth | $2,5 million |
| Date Of Birth | February 17, 1972 |
| Spouse | Lahna Turner |
| Mark | His weight (450 lbs) |
| Fact | Wife Lahna Turner gave birth to daughter, April June May, on September 5, 2007. |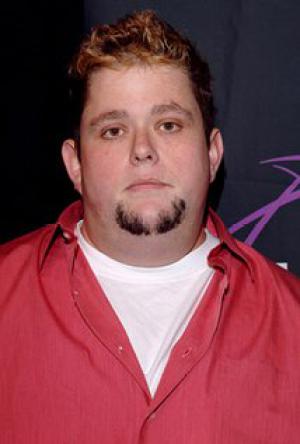 Who was Ralphie May?
Ralph Duren May was born on 17 February 1972, in Chattanooga, Tennessee USA, and was an actor and stand-up comedian, best known for releasing numerous comedy specials through Netflix and other outlets. He also toured extensively to promote his stand-up act. He passed away in 2017.
The Net Worth of Ralphie May
How rich was Ralphie May? As of mid-2018, sources estimate a net worth that is at $5 million, mostly earned through a successful career in comedy. He also appeared in numerous other television shows, such as "The Wayne Brady Show", but all of his achievements helped ensure his wealth prior to his passing.
Early Life and Comedy Beginnings
Ralphie grew up having a lot of tough times. He was raised in Clarksville where his mother worked as a florist, but his parents didn't get along very well and they eventually hated each other, leading to divorce, but meantime he along with his three siblings were often the target of the fallout. She later sued his father for not paying child support. which he eventually stopped sending.
Ralphie and his siblings became very close with their grandmother, whom he credited as the one who really helped him and his siblings in growing up. It was also with his grandmother that he started learning about comedy, but she also taught him how to crochet and quilt. At the age of 16, he was the victim of an automobile accident which led to him breaking 42 bones, which added to his already growing obesity problem. The following year he bounced back, and won a contest to open for comedian Sam Kinison, who would later recommend him to try his hand at developing comedy in Houston. Ralphie subsequently matriculated from the High School for the Performing and Visual Arts, before moving to Los Angeles to pursue a career in entertainment.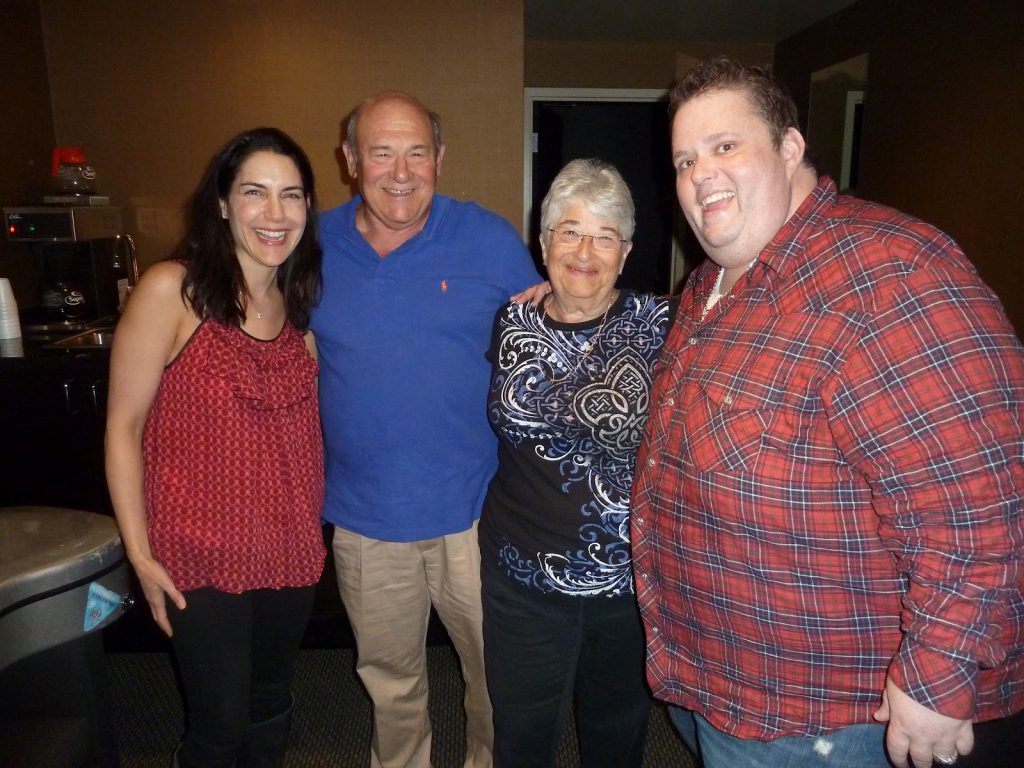 A Comedy Career
In 2003, May was chosen to become a part of the first season of the show "Last Comic Standing", which is a competition between numerous upcoming comedians, which would lead to a television special and a cash prize. He would get second place in the competition, losing to Dat Pha, but drew a lot of attention, and would be featured in television shows such as "The Tonight Show with Jay Leno" and "The Wayne Brady Show".
Two years later, he was then invited to become a part of "The Big Black Comedy Show", which featured Dennis Rodman, Vince Morris and Mo'Nique, the only white comedian invited onto the show. During the same year, he released his first comedy album, entitled "Just Correct", and would later go on to record four Comedy Central specials, including "Too Big to Ignore", "Prime Cut", "Girth of a Nation", and "Austin-tatious". He also worked on two Netflix Specials, including 2013's "Imperfectly Yours" and "Unruly", and made an appearance in "For Da Love of Money", and "Gathering of the Juggalos".
The book Ralphie has been working on for several years is finally available: https://t.co/9tk4gN26pY We hope you love it! pic.twitter.com/E5A9VO8hoz

— Ralphie May (@Ralphie_May) December 9, 2017
Personal Life and Health Problems
Ralphie married fellow comedian Lahna Turner in 2005, and they would have two children but  filed for divorce in 2015, seeking joint custody of their children, but the divorce was never completed. He is known to have struggled with obesity for most of his life, even reaching 800 pounds after the car accident when he was 16 years old. Due to his obesity problems, he became a part of "Celebrity Fit Club" and underwent gastric bypass surgery, which lowered his weight to 450 pounds. He also lost 40 pounds after battling viral pneumonia in 2011.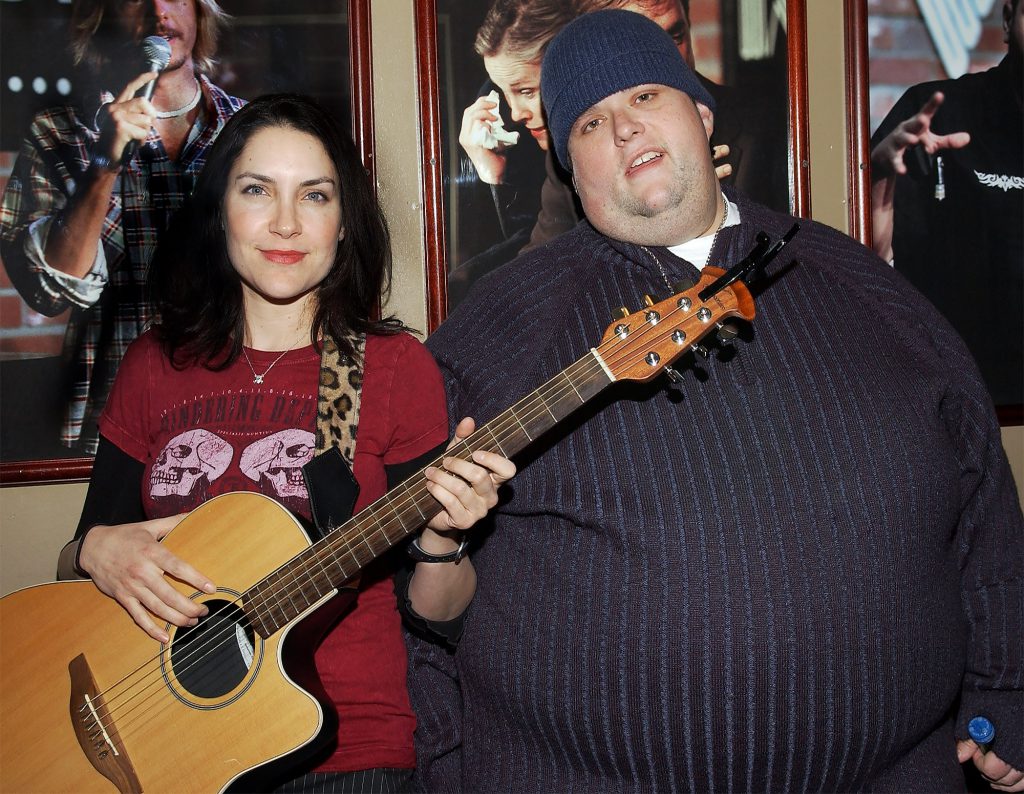 During the same year, he suffered a near fatal pulmonary embolism while on a cruise ship, as a blood clot developed in his leg which became lodged in an artery. Two years later, he started a podcast with his wife entitled "Perfect 10", a project which both of them enjoyed before their marriage started hitting turmoil.
Death
It was noted that prior to his death in 2017, May's physical condition had been suffering and he showed signs of a deteriorating condition. He had already canceled several shows over the last month before his death, and was scheduled to have events in Las Vegas. He went on a cruise, and during that time contracted pneumonia which he battled for several weeks before dying from cardiac arrest, survived by his wife and two children, his mother, two sisters, a brother, a stepmother, and two step siblings. Later in the year, a memoir about him was published entitled "This Might Get A Little Heavy". In interviews, he often mentioned that he wanted to help people, and that he preferred not using fat jokes in his routines as he wanted to be known as a comedian who happens to be fat, not a fat comedian.
General Info
| | |
| --- | --- |
| Full Name | Ralphie May |
| Net Worth | $2,5 million |
| Date Of Birth | February 17, 1972 |
| Height | 1.75 m |
| Profession | Screenwriter, Comedian, Film producer, Actor, Las Vegas, NV, United States |
| Nationality | American |
Family
| | |
| --- | --- |
| Spouse | Lahna Turner |
| Children | April June May, August May, Las Vegas, NV, United States |
Accomplishments
| | |
| --- | --- |
| Movies | Las Vegas, NV, United States, Ralphie May: Austin-tatious, Ralphie May: Prime Cut, Ralphie May: Girth of a Nation, The Big Black Comedy Show: Vol. 2, For Da Love of Money, The Big Black Comedy Show: Vol. 4, Ralphie May: Just Correct |
| TV Shows | Last Comic Standing, Dog Whisperer with Cesar Millan, Celebrity Fit Club, Las Vegas, NV, United States |
Social profile links
Marks
| # | Marks / Signs |
| --- | --- |
| 1 | His weight (450 lbs) |
Facts
| # | Fact |
| --- | --- |
| 1 | Married to comedienne Lahna Turner. |
| 2 | Wife Lahna Turner gave birth to daughter, April June May, on September 5, 2007. |
Pictures
Movies
Writer
| Title | Year | Status | Character |
| --- | --- | --- | --- |
| Ralphie May: Unruly | 2015 | Video | |
| Ralphie May Filthy Animal Tour | 2014 | TV Movie writer | |
| Imperfectly Yours | 2013 | TV Movie | |
| Ralphie May: Too Big to Ignore | 2012 | TV Special documentary | |
| A Video Diary from Iraq | 2009 | Documentary story | |
| Ralphie May: Austin-Tatious | 2008 | TV Special documentary | |
| Ralphie May: Prime Cut | 2007 | TV Movie | |
| Ralphie May: Girth of a Nation | 2006 | TV Special documentary | |
| 1st Amendment Stand Up | 2005 | TV Series documentary writer - 1 episode | |
| The Big Black Comedy Show, Vol. 2 | 2005 | Video | |
| Just Correct | 2004 | TV Movie | |
Actor
| Title | Year | Status | Character |
| --- | --- | --- | --- |
| Inside Amy Schumer | 2016 | TV Series | Ralphie |
| Squidbillies | 2013 | TV Series | Pnut |
| The Best and the Brightest | 2010 | | Security Guard (uncredited) |
| Cubed | 2010 | TV Series | Pizzi's Friend Ralph |
| Whoopi | 2003 | TV Series | Sammy |
| Spy TV | 2002 | TV Series | Various |
| For da Love of Money | 2002 | | Otis |
Producer
| Title | Year | Status | Character |
| --- | --- | --- | --- |
| Imperfectly Yours | 2013 | TV Movie executive producer | |
| Ralphie May: Too Big to Ignore | 2012 | TV Special documentary executive producer | |
| A Video Diary from Iraq | 2009 | Documentary executive producer | |
| Ralphie May: Austin-Tatious | 2008 | TV Special documentary executive producer | |
| Just Correct | 2004 | TV Movie co-executive producer | |
| Mohr Sports | 2002 | TV Series associate producer | |
Soundtrack
| Title | Year | Status | Character |
| --- | --- | --- | --- |
| Ralphie May: Too Big to Ignore | 2012 | TV Special documentary performer: "Rhythm is Gonna Get You" written by nm0002065 & nm1393657 | |
Thanks
| Title | Year | Status | Character |
| --- | --- | --- | --- |
| My Life with Shaun O'Donnell | 2014 | TV Series special thanks - 1 episode | |
Self
| Title | Year | Status | Character |
| --- | --- | --- | --- |
| Jeff Ross Presents Roast Battle | 2016 | TV Series | Himself - Contestant |
| WGN Morning News | 2016 | TV Series | Himself |
| Just for Laughs: All-Access | 2015 | TV Series | Himself |
| Getting Doug with High | 2014-2015 | TV Series | Himself |
| Gotham Comedy Live | 2015 | TV Series documentary | Himself - Host |
| Ralphie May: Unruly | 2015 | Video | Himself |
| This Is Not Happening | 2015 | TV Series | Himself |
| Ralphie May Filthy Animal Tour | 2014 | TV Movie | Himself |
| The Stars Are Aligned | 2014 | TV Movie documentary | Himself |
| Comics Unleashed | 2010-2014 | TV Series | Himself - Guest |
| Comedy Underground with Dave Attell | 2014 | TV Series | Himself |
| The Arsenio Hall Show | 2014 | TV Series | Himself - Guest |
| Imperfectly Yours | 2013 | TV Movie | Himself |
| Ron White's Vegas Salute to the Troops | 2013 | TV Movie | Himself |
| Dog Whisperer with Cesar Millan | 2012 | TV Series | Himself - Guest |
| The Burn with Jeff Ross | 2012 | TV Series | Himself |
| Ralphie May: Too Big to Ignore | 2012 | TV Special documentary | Himself |
| Entertainers with Byron Allen | 2012 | TV Series documentary | Himself - Guest |
| ES.TV HD | 2012 | TV Series | Himself - Guest |
| Master Debaters with Jay Mohr | 2011 | TV Series | Himself |
| Bob Zany: Close But No Cigar | 2010 | Documentary | Himself |
| Extreme Makeover: Home Edition | 2010 | TV Series | Himself |
| A Video Diary from Iraq | 2009 | Documentary | Himself |
| The Emperor Wears No Clothes | 2009 | Documentary short | Himself |
| CMT Insider | 2009 | TV Series | Himself |
| Cheech & Chong: Roasted | 2008 | TV Special | Himself |
| Ralphie May: Austin-Tatious | 2008 | TV Special documentary | Himself |
| Chelsea Lately | 2008 | TV Series | Himself |
| Live at Gotham | 2008 | TV Series | Himself |
| Gene Simmons: Family Jewels | 2008 | TV Series | Himself |
| Ralphie May: Prime Cut | 2007 | TV Movie | Himself |
| Red Eye w/Tom Shillue | 2007 | TV Series | Himself - Panelist |
| The Tonight Show with Jay Leno | 2004-2006 | TV Series | Himself |
| Ralphie May: Girth of a Nation | 2006 | TV Special documentary | Himself |
| VH1: All Access | 2006 | TV Series | Himself |
| The Big Black Comedy Show, Vol. 4: Live from Los Angeles | 2005 | Video | Himself - Host |
| 1st Amendment Stand Up | 2005 | TV Series documentary | Himself |
| The Big Black Comedy Show, Vol. 2 | 2005 | Video | Himself |
| Baggin' | 2005 | TV Movie | Himself - Host |
| Celebrity Fit Club | 2005 | TV Series | Himself |
| Celebrity Blackjack | 2004 | TV Series | Himself |
| Last Comic Standing | 2003-2004 | TV Series | Himself / Comedian - elimimated / Himself - Comedian |
| The Sports List | 2004 | TV Series | Himself - Guest Speaker |
| The Wayne Brady Show | 2003-2004 | TV Series | Himself |
| E! 101 Most Starlicious Makeovers | 2004 | TV Movie documentary | Himself |
| Just Correct | 2004 | TV Movie | Himself |
| On-Air with Ryan Seacrest | 2004 | TV Series | Himself |
| Gas | 2004 | | Himself |
| Super Secret Movie Rules | 2004 | TV Series documentary | Himself - Comedian |
| Hollywood Squares | 2003 | TV Series | Himself |
| MTV Bash: Carson Daly | 2003 | TV Special | Himself |
| The New Face of Late Night TV | 2003 | TV Movie documentary | Himself |
| Jimmy Kimmel Live! | 2003 | TV Series | Himself |
| Tough Crowd with Colin Quinn | 2002 | TV Series | Himself |
| The Late Late Show with Craig Kilborn | 1999 | TV Series | Himself |
| Friday Night | 1998-1999 | TV Series | Himself |
| Make Me Laugh | 1997 | TV Series | Himself |
Source:
IMDb
,
Wikipedia