Who is Burt Young?
An accomplished actor with 165 acting credits to his name, Burt Young is renowned for his powerful and often gritty performances. Over the years, Burt has become a household name in the world of cinema, thanks to his versatility and ability to bring depth to a wide range of characters. He's probably still known best for his role as Paulie in the "Rocky" movie series, which earned him an Academy Award nomination. When the audience realized that the character was written out of the sequel "Creed", they wanted to know what happened. Well, stay with us to find out why Burt Young left "Rocky".
Here, we explore Burt Young's life and his illustrious acting career, highlighting some of his most notable roles and contributions to the film industry.
Early life, family, and education
Born Gerald Tommaso DeLouise under the zodiac sign of Taurus on 30 April 1940, in New York City USA, he holds American nationality and comes from a family of Italian descent. Apparently, he was the only child of Josephine, a housemaker, and Michael DeLouise, who worked as a high school shop teacher. Burt spent most of his early days in Corona, the borough of Queens, New York City.
Raised in a working-class neighborhood, he experienced a turbulent upbringing that would later inform many of his on-screen portrayals. He initially trained as a professional boxer, a period in his life that would prove beneficial when it came to playing tough and physically demanding roles. It was during his time in the United States Marine Corps. As he put it, although he was a good boxer (winning 32 of 34 boxing bouts), his family wasn't happy with his choice so he stopped boxing.
When it comes to his educational background, he attended a local high school, and upon matriculating in 1957, he didn't go to college but served a tour of duty in the US Marine Corps.
Acting career – beginnings
In the late '60s, Burt decided to pursue a career in acting, and began his journey in the New York City theater scene. He was trained by the great Lee Strasberg at the Actors Studio. Burt started with supporting roles in Off-Broadway productions, gradually making his way to the grand stage of Broadway. These early experiences allowed him to hone his craft and develop his unique acting style, characterized by raw emotion and authenticity.
His first television series appearance was an uncredited role as a Bartender in an episode of the medical drama "The Doctors" in 1969. In the following year, Burt made his big-screen debut playing Gimpy in the horror "Carnival of Blood". He followed with roles in movies such as "Born to Win" (1971), "Across the 110th Street" (1972), and "Cinderella Liberty" (1973) before he was cast to play Curly in Roman Polanski's neo-noir classic "Chinatown" from 1974. Burt's portrayal of a menacing yet tragic henchman demonstrated his ability to play complex characters, and marked his arrival in Hollywood.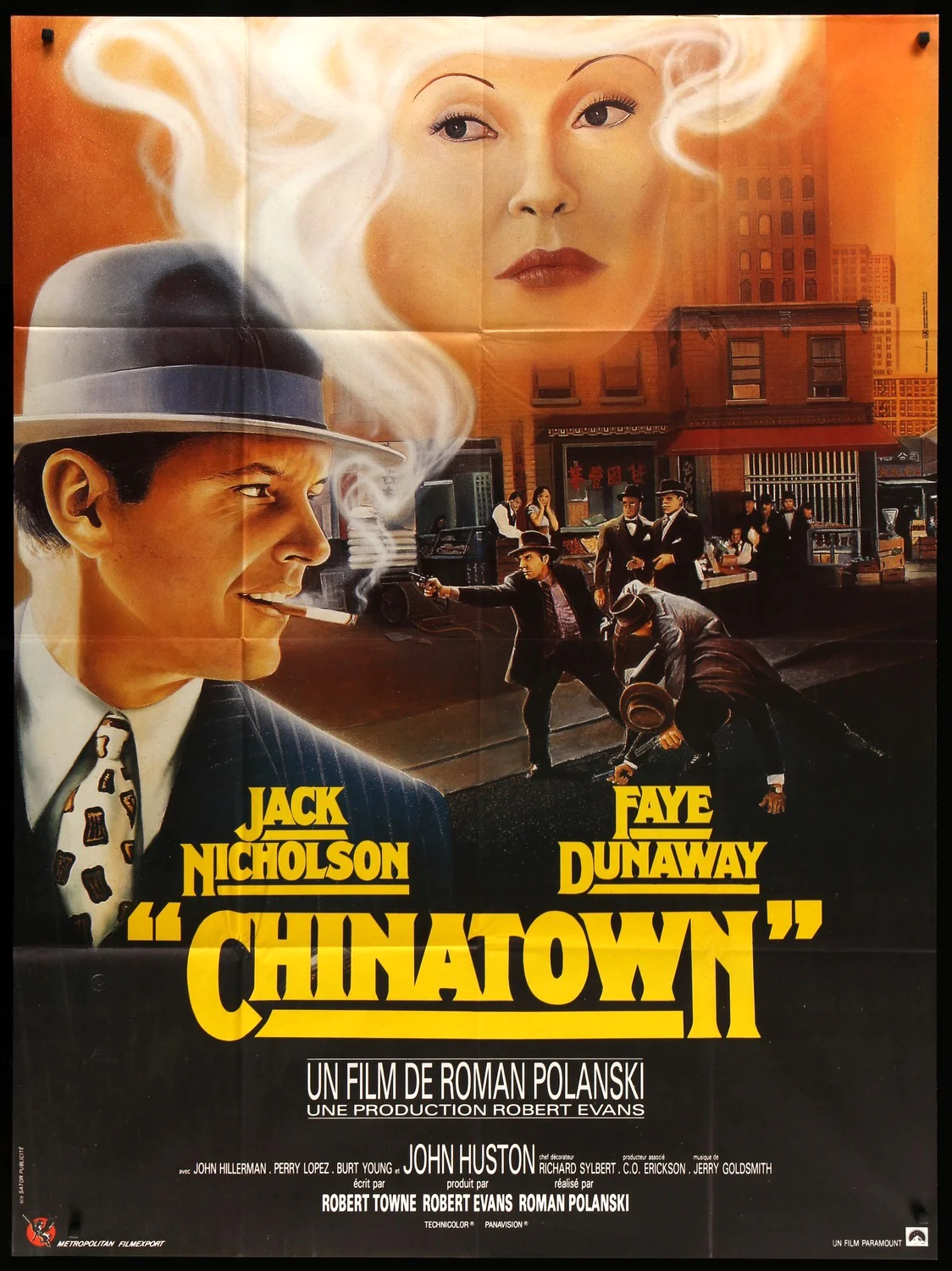 Most notable roles and awards
Perhaps Burt's most iconic role is that of Paulie Pennino, the down-and-out brother-in-law of Sylvester Stallone's Rocky Balboa. As mentioned, his performance in the original "Rocky" (1976) film earned him an Oscar nomination for Best Supporting Actor, and solidified his status as a prominent character actor. Burt reprised this role in the next five sequels, showcasing his range and ability to blend humor with deeply emotional moments. Fun fact: initially, Burt didn't want to be part of the 1979 "Rocky II", the reason being that Burt had lost weight to play a part in another movie, and now Paulie would be much slimmer. Silvester encouraged him by re-doing a part of the script to explain why Paulie lost weight.
From 1976 through 2006, besides Silvester Stallone and Tony Burton, Burt, is the only other actor who acted in all six "Rocky" movies. When "Creed" premiered in 2015, the scene where Rocky visits Paulie's grave revealed to the viewers that Burt Young wouldn't be part of the  movie. To date, neither Burt nor Silvester explained how Paulie died, except that it was in 2012, and many assumed that it was due to Paulie's excessive drinking and smoking.
When it comes to Burt's other notable roles, one of them was in Sergio Leone's epic crime drama, "Once Upon a Time in America" (1984) playing Joe, a loyal and tragic friend of Robert De Niro's character, Noodles. His poignant performance contributed significantly to the film's emotional impact.
Later that year, Burt was seen in "The Pope of Greenwich Village", portraying Bed Bug Eddie, a grizzled and conflicted character, opposite Mickey Rourke and Eric Roberts, and often rated one of his best performances. This crime drama showcased his versatility as an actor, and his knack for bringing depth to complex roles.
Loved Burt Young in 'The Pope of Greenwich Village' and 'The Sopranos.' God Bless. RIP…
Sylvester Stallone pays tribute to late 'Rocky' actor Burt Young https://t.co/2cCepZbwse via @nypost

— Michael McCarthy (@MMcCarthyREV) October 19, 2023
The '90s saw Burt playing Vincente Dominici in the TV mini-series "Vendetta: Secrets of a Mafia Bride", also starring Eric Roberts and Carol Alt. This crime drama followed the story of the girl whose father was accidentally killed during a failed mob attack. The Don feels bad and decides to look after her; she matures, and falls in love with one of his goons. What she's unaware of is that he's the one who shot her father. Burt reprised his role in the 1993 TV movie "Vendetta II: The New Mafia".
In the following years, Burt was seen in numerous movies and many television series, and since the list of his roles is too long, we'll just mention some of them. He appeared in "Mickey Blue Eyes" (1999), "The Boys of Sunset Ridge" (2001), "The Wager" (2004), and "Revolution" (2006), among many others.
In 2014, he played Michael in the short drama "Tom in America", which had 31 award nominations in total, and 19 wins; Burt won the Hoboken International Film Festival Lifetime Achievement Award, and the Atlantic City Cinefest Festival Prize for Best Actor, Short Drama.
Worth mentioning is his role as Art Stillman in the 2017 comedy-drama "King Rat", in which he starred opposite Maura Kidwell and Austin Pendelton, and which won the Indianapolis International Film Festival Audience Award for Best Narrative Feature. The film is about the possibility that 10 or 30 years after college graduation, we can be stuck with the same problems we had before we passed that stage in the first place.
Two years later, Burt played Zio Vincenzo in another comedy-drama, "Road to the Lemon Grove", which earned him the Canadian International Faith & Family Film Festival nomination for Best Actor. Most recently, he was seen as a Detective in the 2021 movie "The Final Code", however, his fans will be happy to hear that Burt has four upcoming projects, all currently in development.
Is he married? Spouse
Burt is a widower; his wife Gloria died in 1974; she was a non-celebrity so little is known about her. They married on 20 May 1961, and their wedding ceremony was privately held in the presence of their closest family and friends. Burt and Gloria had two children, but sadly, their son Richard also died. Their daughter, Anne Susan, is a big part of Burt's life, and he's often seen with her and his grandson.
In 2005, Burt began dating his now-girlfriend, Lisa Scuteri, a manager at the Garden City Hotel, in New York City.
Age, height, and net worth
Burt is today aged 83 but is still active in the entertainment industry. In addition to his acting career, Burt is an accomplished painter and writer. His artwork has been exhibited in galleries around the world, and he has authored several books, including poetry collections and an autobiography.
Many of his fans say that he's still in good shape, with his height of 5ft 8ins (1.73m) and weight of around 160lbs (72kgs).
When it comes to his wealth, besides his acting career, writing, and painting, Burt is the owner of a restaurant in The Bronx, New York City. As of September 2023, his net worth has been estimated at over $2 million.