Have you heard of Richard Rawlings?
Richard Rawlings is a big name in the car game. Not only did he mastermind the Gas Monkey Garage and empire, but he's also a producer and TV star most famous for the popular American motorcar reality TV series "Fast 'N Loud".
Born Richard Ray Rawlings in Fort Worth, Texas, USA, on 30th March 1969, he finished his schooling at Eastern Hills High School, and at 19 years of age became a firefighter, ten police officer and medico. Subsequently, Richard went into marketing and advertising, and founded Lincoln Press, which he later sold up to start a garage. So how did he get into the business of custom building and fabricating motor cars, and more so, the TV Show? Let's delve into his story and uncover whether he was the reason that "Fast 'N Loud" got canceled in the end?
How Richard Rawlings fabricated "Fast N' Loud"
Richard has fond memories as a kid when his dad had friends coming over on Saturday afternoons; the guys would tinker around with their cars and drink beer. He would also go to car shows with his father, and purchased his first car, a 1974 Mercury Comet, at the age of 14. These times shaped him – as he says, he's 'always been a car nut'.
In 2004 Richard opened Gas Monkey Garage in Dallas, Texas, for repairing, customizing, restoring  classic and vintage cars. He admits that even though he's spent a lot of time learning about mechanics and restoration, he's never fully been the hands-on guy, as his forté is more the business side of things, so he hires skilled fabricators who know how to do the job well. Aaron Kaufman was his chief mechanic and fabricator, and the two of them traveled the world in the hunt for old classic cars that needed some TLC and could be restored to their former glory.
When Richard watched motor shows on TV, his wife and kid weren't interested and he wanted to include them, so contemplated ways this could be possible for all families. He came up with the concept of a reality TV show which he started pitching in 2004. It took Richard eight years to persuade Discovery Channel to take on "Fast 'N Loud", and it finally launched on 6th June 2012.
The first episode, "Model A Madness" featured the restoration of a genuine antique 1931 Ford Model A; it took just nine days to restore the car and so the show became an instant hit. With a crew of about 6 guys, they steadily delivered a quick turnaround time of 25/26 days when flipping cars.
As well as being the main crew member in 16 seasons of the show, Richard was also a producer of four episodes from 2015 to 2019. Cars built in the show took much time and effort, but then some were sold for upwards of $100,000, even to $300,000. The slogan: "We turn rust into gold. We make it fast and loud" sure fits!
Gonna be Fast N' Loud til I'm old n' grey 😂 really showing my age in season 15! What did everyone think of last night's episode with the Scout build? I promise y'all will see the completed build next Monday!

Posted by Richard Rawlings on Tuesday, July 16, 2019
Dissension in the Gas Monkey ranks
Owing to some disagreements, his partner Aaron left the show in 2017 and founded his own shop, Arclight Fab, which specializes in restoring 1957 to 1979 Ford F100s. Aaron also created a new TV series called "Shifting Gears with Aaron Kaufman", but which only had a run of two seasons before it was canned, as well as the TV series "Aaron Needs a Job" which launched on 15th July 2019 and  ran for one season. It featured him touring America in search of people working on challenging and intriguing auto-related enterprises.
Rawlings stated that Aaron's departure 'was not my decision and came completely out of left field'.
The end of Fast 'n Loud
On the Joe Rogan show on 16th December 2020, to the shock of his fan base, Richard announced '"Fast 'N Loud is no more!" So why did he pull the plug on this successful, full-throttled show?
After a good run of eight years, Richard stated that he'd 'got to the top of the mountain' with Discovery, and that it was time for him to expand and get into new things. He'd felt that he was stuck in a rut and he and his team couldn't make the changes they wanted to boost the show. Richard revealed that when he had signed the exclusive Discovery contract, he had signed off on all media. As social media evolved, he realized that the rights to promoting through social media channels belonged to Discovery too, and he didn't have the freedom to post what he wanted to. Although he couldn't vocalize his gripes with Discovery, he ended off by saying that for the most part they had had a good working relationship, but he was happy to be a free agent.
Prior to the interview, Richard had sold 28 vehicles from his classic car collection, and made a cool $1 million. Some of his plans at the time were to create an automotive podcast, which hadn't yet been done.
So was "Fast 'N Loud's" demise Richard's fault
Apparently, Richard decided to can the show without discussing it with his team. Some of his crew members would cite the uncomfortable working conditions, such as ridiculously long work hours doing hard manual labor, whilst being on camera full time and having no privacy, as the reason for nerves becoming frayed and arguments breaking out. Richard has been described as someone who doesn't listen to anyone else but himself; some said he never admitted to his mistakes and treated his staff badly, which was apparent to their viewers at times. Richard may be a great businessman, but does he lack the skills for effectively dealing with people? Is his attitude the main reason the garage had a high turnover rate?
Aaron didn't say much about why he broke away, but disclosed in an interview with Art of Gears that the show "Fast 'N Loud" was restrictive, and he wanted larger projects to get stuck into. As many had already presumed that there was bad blood between Richard and himself, he also confirmed, that there were 'some personal and professional differences of opinion'.
According to fans' comments Richard pushed his staff too hard, blamed others for failed projects even though it may have been due to his bad planning, and stressed everyone out with impossible expectations. Aaron, with his brilliant expertise, was a hugely important part of the show and many fans considered him to be the heart and soul of the show. It seems that things went downhill after his departure.
Other fans commented that in the beginning the show featured great builds the average guy could afford, but later when Richard befriended millionaire, Dennis Collins, he focused on Ferraris and big bucks. This estranged a large part of "Fast 'N Loud's" audience and many felt it had become more about big egos instead of cars.
Today my best friend Richard Rawlings is another year older AND a new season of Fast N' Loud is premiering on Discovery Channel at 9pm CST/ 10pm EST. Happy Birthday, R! 🍔 🎉 #gasmonkeygarage #happybirthday

Posted by Dennis Collins on Monday, March 30, 2020
Well it seems that they might have been right. On 23rd August 2022, Richard posted a YouTube video whereby he announced his intention to sell off his entire classic car collection, bar a few e.g. the first car built by his garage and the Pontiac Trans Am that he drove in high school. The aim was to replace them with fancy sports cars and exclusive supercars e.g. Lamborghinis. In 2023 Richard bought five Testarossa Ferraris for a cool $90,000 to this day his new collection is growing.
Fans also didn't appreciate the way Richard treated his staff and his temper tantrums, but was that all part of the show, to give it oomph? Perhaps not, as people who had met Richard said he was one of the rudest people they'd ever met!
So we've established that Richard was not the easiest guy to get along with, and altercations and disagreements in the garage were commonplace. This resulted in some of the crew being fired or quitting. Thomas Weeks, a car collector, Scot McMillan and two mechanics who had been dismissed from "Fast 'N Loud", started a new company, Fired Up Garage. With the intention to compete with "Fast 'N Loud" they created the spin-off series, "Misfit Garage", which was launched by Discovery Channel on 13th October 2014. However, Richard was an executive producer in two episodes of the show in 2014 and also appeared in three episodes in 2016.
Questions arose around why Richard fired the four crew members who were fan favorites, and then helped them set up "Misfit Garage"?  Was this just another move to create a sensation?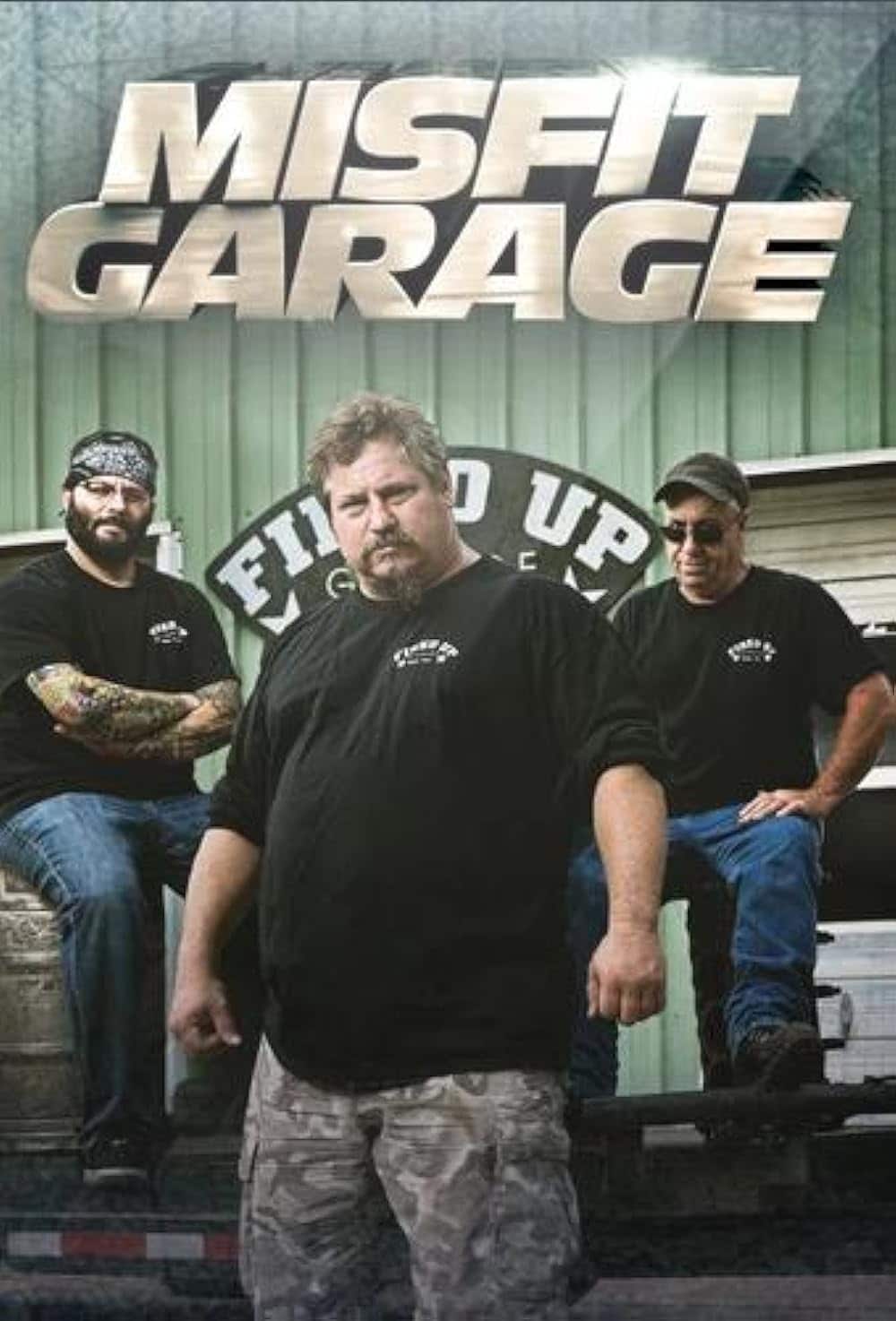 Richard Rawlings married three times
Richard married Karen Grames on the 18th November 1993, but their marriage lasted less than a year, as they divorced on 17th August 1994.
On 7th August 1999, Richard and software engineer Suzanne Marie Mergele married in Cabo, Mexico. Their marriage lasted a decade, but due to irreconcilable differences, they divorced in 2009. They got together again and re-married in 2015 only to divorce again in 2019. Richard had been very wrapped up in his businesses and was traveling a lot, which had put a strain on their marriage. According to Richard, it was a mutual agreement and they parted on good terms. Suzanne walked out with a great settlement including a 2019 Mercedes SL 450 roadster. The couple never had children together but Suzanne has a son, Sinjin, who was adopted by Richard when he was three years old.
Shortly after their divorce, Richard proposed to Katerina Deason on 17th August 2019. Born Katerina Panos on 5th December 1967 in Dallas, Texas, the attractive 55-year-old with a model-perfect body acted in movies such as the 1995 "Dead Asleep" and in 1997s "I Love the Nightlife". She had been married to billionaire Darwin Deason, from 2008 until their divorce in 2019.
Richard proposed to Katerina (nicknamed 'Cat') on the terrace of Hotel Be Tulum in Quintana Roo, Mexico. They planned to celebrate their wedding in Greece, but the Coronavirus pandemic made that impossible, so they married on 28th July 2020 in Key West, Florida.
Katerina posts photos regularly, often of herself and Richard on Instagram, and has over 100,000 followers.
Richard's television achievements
Richard also acted as executive producer on the 2015 fantasy movie "Welcome to Happiness", and co-produced the reality TV series "Shop Class" released on 28th February 2020, in which innovative students compete in the design, construction and testing of gadgets.
"Demolition Theater" with Richard and Aaron was released on 25th August 2014. and featured the thrills and spills of stuntmen, spectacular pranks, freak crashes and other general viral videos of crazy fails, explosions and weird and funny occurrences around the globe.
Another spin-off series, "Garage Rehab" took off on 30th August 2017, with Richard as the main player and executive producer for 17 of the 20 episodes until 2019. This show highlights Richard and his team of mechanics finding other garages that need a helping hand. and invest time and money to resuscitate them.
Gas Monkey Bar 'N Grill
In September 2013, Richard together with three other partners, opened the Gas Monkey Bar 'N Grill, a live music venue in Northwest Dallas, Texas. The venue could host up to 3000 people, and was used mostly for live music concerts. American rock band Mötley Crüe and the Dodge automotive company hosted a free show for Dodge vehicle owners called "Dodge Rocks Gas Monkey", in which Dodge presented their 2015 Charger and Challenger SRT Hellcats; thereafter, Richard featured in commercials promoting Dodge.
Richard opened a second Gas Monkey Bar & Grill at Dallas Fort Wurth International Airport, Texas in March 2014.
Gas Monkey Bar 'N Grill rocked it, so why did it close in May 2020? There were speculations about it being due to the Covid-19 pandemic, but it seems the story was a little more complicated, and even though it closed during the mandatory lockdown period which certainly knocked their profits, a staff member stated that the closure was more a result of landlord issues, and the pandemic just speeded up the shut down. Also, ultimately the venue proved too big, and continually needed to fill up for it to turn a viable profit.
In 2018, Gas Monkey Bar 'N Grill filed a $6 million lawsuit  against Richard for attempting to get out of his contract with them, and for defamation. Even before the venue was opened, he was apparently destructive and maltreated construction workers, and this was regarded as unacceptable. Richard was banned from the construction site, but he continued to disrupt operations, trying to assert control. He was also accused of stealing from them.
Gas Monkey Bar 'N Grill had initially obtained a license for the use of the logos and franchise and had continued to operate under Richard's brand name. Richard filed a counter suit in March 2019, for unauthorised use of his brand after the license had expired in 2018. It's not known what the outcome was, but the bar reopened under another name, Amplified in 2021.
Richard had also opened a restaurant called Richard Rawlings' Garage in Harker Heights, Texas in 2016, but which closed down in March 2019.
What else has Richard Rawlings achieved?
The instant success of "Fast 'N Loud", which expanded to over 20 countries, hugely enhanced business at the Gas Monkey Garage, and propelled the entrepreneurial Richard to capitalize on the growing fame and expand his brand. Before long he'd built the Gas Monkey empire.
In 2019, Richard launched Gas Monkey energy drinks, and more recently, Gas Monkey Spill-Jack, a  green garage cleaning agent. The Gas Monkey Shop sports a range of T-shirts and vehicle-related merchandise. Currently the shop is running a fantastic competition which closes on 31st August 2023, with buyers standing in line to win a Porsche 911 TG3 RS, plus up to $1 million cash.
Richard documented his life in an autobiography entitled "Fast N' Loud: Blood, Sweat and Beers",which was published on 12th May 2015. It contains photographs and his life story of how he rose to fame, and ends with a practical guide for other classic car enthusiasts who have aspirations of  entering the business: the book got great ratings from distributors and buyers.
Richard was often seen partaking in race meets such as NASCAR, Mega Race, NHRA and the Cannonball Run. In 2022, he decided to spend his sponsor dollars on other motorsports, the main one being the annual motorcycle race TT on the Isle of Man, UK which has been going strong ever since 1907.
How much has Richard Rawlings' popularity earned him
Richard's YouTube channel is still growing, with over 1,14 million subscribers currently. He has more than 2.7 million followers on his Instagram page, more than 12 million on Twitter, and 5.3 million on Facebook.
According to CelebrityNetWorth, Richard Rawlings net worth is in the region of a whopping $18 million.
So at the end of the day, Richard may not have the finesse required to get on well with all people, but he and Gas Monkey remain as popular as ever. He doesn't monkey around, and has proved that he's a savvy businesman who knows how to shift gears to make things happen. He thinks big and has drive and energy, so it's possible that he unrealistically expected his team to keep up with him.
Currently 54 years old, and sporting his signature goatee and tattoos, Richard's recent Instagram reels show him and Cat "Livin' the island life". We may yet see him achieve his ultimate dream of buying a private jet, and flying the Gas Monkey logo on the tail.