Who is Jack Messina?
American actor Jack Messina was born under the zodiac sign Virgo, in New York City USA, on 2 September 2007. He has four acting credits, and is probably known best for starring as Cal Stone aka Young Cal, in 44 episodes of the mystery science fiction series "Manifest", which has been airing since 2018 and stars J. R. Ramirez, Josh Dallas and Melissa Roxburgh, while it was created by Jeff Rake. The series follows an airliner which has re-appeared after it had been missing for five years – it's won one of its six award nominations.
It's recently been revealed that Jack has been removed from the cast of "Manifest"; the producers have explained that he has grown significantly in the past five years, and that his character Cal Stone's supposed to look as young as he did at the beginning of the series, thus making them search for another actor to replace Jack.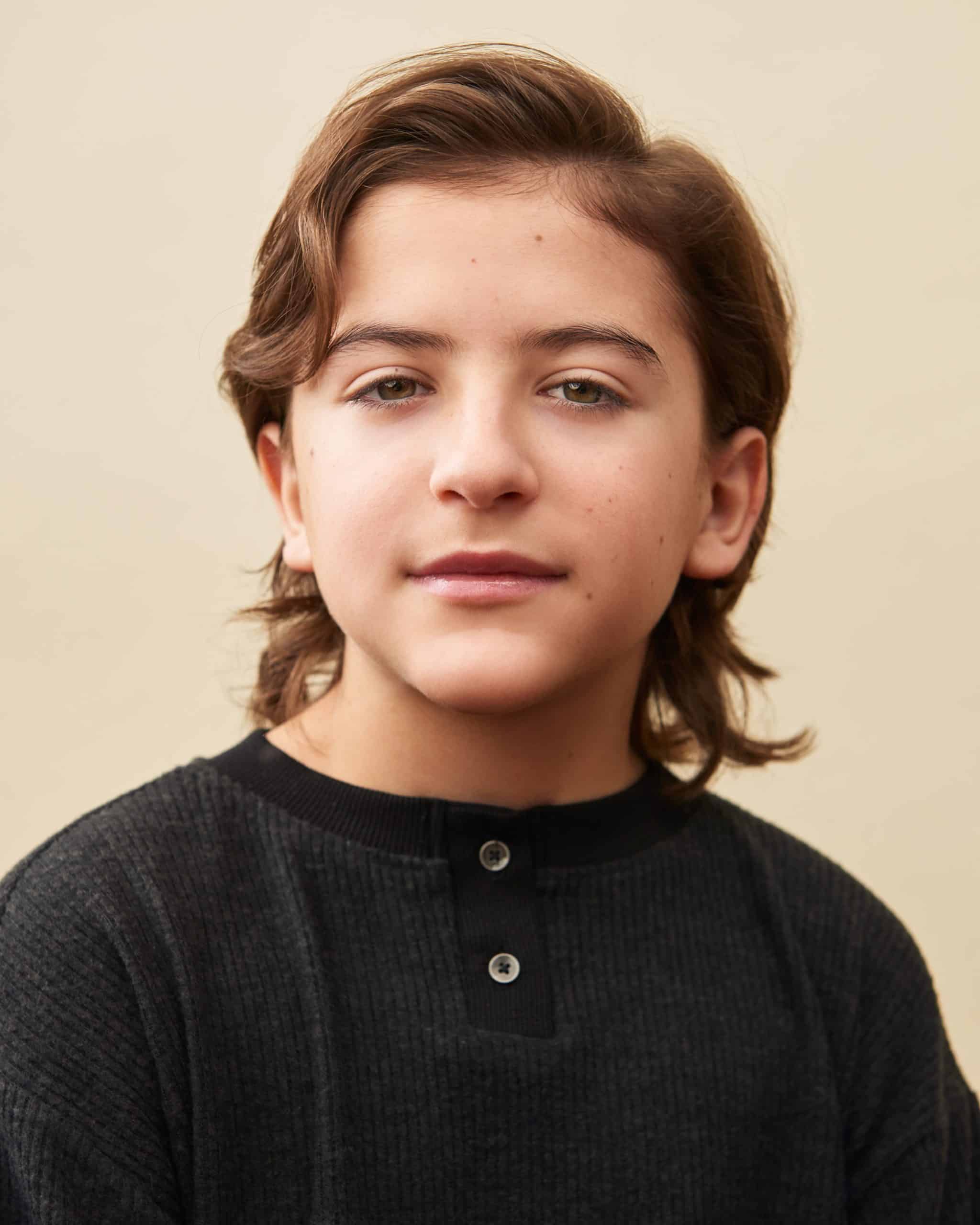 Education and early life
Jack's being raised alongside his two brothers in New York City, by their father John Messina who's a businessman, and mother Joanne who's believed to be a housewife; Jack avoids speaking about his family in public because he respects their privacy.
He fell in love with acting at a very early age, as he often watched TV with his parents; his favorite actors are Tom Hanks, Jim Carrey and Will Ferrell, and Jack's hoping that someday he'll be given a chance to appear alongside them in movies. He was seven when he began honing his acting skills at the Actors Garage in Manhasset, Long Island, New York State, and then went on to appear in a couple of plays performed at a local theatre.
As he launched his career at such an early age, Jack's parents decided that he would be homeschooled; while shooting for "Manifest", he had a private tutor on site.
Jack's today a member of the American labor union SAG-AFTRA.
Acting career
Jack's debut TV series role was playing Salvatore in the 2018 episode "The Punishment Room" of the critically acclaimed comedy "The Marvelous Mrs Maisel", which starred Alex Borstein and Rachel Brosnahan, and was created by Amy Sherman-Palladino. It follows Miriam 'Midge' Maisel who has two children, and has been left by her husband, while she's now discovered that she has a knack for stand-up comedy; the series aired from 2017 through 2023, and won 86 of its 323 award nominations. The website IMDb has ranked it #109 best of all time.
In 2022, Jack portrayed Chase in the popular drama movie "Over/Under", which starred Anastasia Veronica Lee and Emajean Bullock, and was written and directed by Sophia Silver. It follows the growing up of two best friends, and the movie was nominated for a 2022 Deauville Film Festival Grand Special Prize.
Jack's currently shooting for the upcoming short movie "Squall", and has recently appeared in commercials for "MVP Health" and "Eliquis".
Thanks to the amazing #manifest make up team for the cool burns 🔥 pic.twitter.com/xl7rmYFkYP

— Jack Messina (@theJackMessina) June 11, 2021
Other credits
Jack was featured in a 2019 episode of the talk-show "Today".
YouTube videos
Jack doesn't have a YouTube channel, but is nevertheless popular on the video sharing service because of many other users who've uploaded videos which feature him; most of these are about his performance in the series "Manifest", and we're going to cover the three most popular, as these have contributed to Jack's popularity on the internet.
The #1 video is "Manifest's Josh Dallas, Luna Blaise & More On Show's New Season | #NYCC19 | Entertainment Weekly", posted by Entertainment Weekly on 11 October 2019, and has since been watched close to 300,000 times; it features Jack and his colleagues Luna Blaise and Josh Dallas as they're talking about "Manifest".
The second most popular video "Manifest Then and Now 2023 Shorts Edition", was posted by Gate of Theories on 3 May 2023, and has since been watched over 21,000 times, while it numbers more than 800 likes; it's a compilation of pictures which show "Manifest" actors today and when they began starring in the series.
The #3 video" Jack Messina Talks Cal Stone in Manifest Season 2" was uploaded by Brian Penny on 20 December 2019, and has been watched more than 12,000 times; it features Jack speaking about his "Manifest" character Cal Stone.
Jack's followed by close to 200,000 people on Instagram, and has posted nearly 250 pictures and videos onto the network; his parents maintained his account when he was cast to appear in "Manifest" but he's today maintaining it all by himself.
He's highly active on Twitter, and has tweeted close to 400 times since the launch of his account in April 2019; Jack's followed by more than 16,000 people on this network, and his most recent update was on 20 July 2023, when he uploaded a picture showing him supporting the strike of SAG-AFTRA.
Jack has a Facebook profile as well, but isn't as active on this network as on Instagram and Twitter.
He's only recently launched his TikTok account and thus hasn't posted a single video, however, Jack's still popular on the network as various users have uploaded videos of him, and all of these combined have been watched close to four million times.
Love life and relationships
Jack avoids speaking about his private life in interviews, and while most of his fans believe that he's too young to be dating, some think otherwise.
Several people on the internet have claimed to have seen Jack and his non-celebrity American girlfriend spending time together in New York City, and it's believed that they joined the SAG-AFTRA strike together in June 2023, but this remains unconfirmed by Jack.
There are also those who claim that Jack's currently entirely focused on his career and isn't pursuing love, but he hasn't taken the time to address these rumors either.
Jack seems to be unattached as of September 2023.
Interesting facts and hobbies
Jack's physically highly active, and spends the majority of his spare time playing volleyball, performing parkour and skiing in winter.
He's passionate about music and can play the drums; Jack's dream is to be in a band together with his brothers.
Summer's his favorite season as he loves being at the beach with his friends, playing soccer and volleyball.
Jack's been to more than 10 US states thanks to his acting career, and it's believed that he's yet to travel overseas; his dream travel destination's London, England.
One of his favorite actors is Tom Hanks and some of his favorite movies include "A Man Called Otto", "The Terminal" and "The Green Mile".
Jack's a huge lover of animals, and often features his pet dog in his Instagram pictures.
He's a philanthropist, and has recently run a charity race organized to raise awareness of breast cancer.
Jack enjoys watching Disney movies, and some of his favorites are "The Lion King", "Beauty and the Beast" and "Toy Story".
Appearance and net worth
Jack's age is 16. He has brown hair and eyes, weighs around 130lbs (59kgs) and is 5ft 4ins (1.62m) tall.
Jack's net worth's been estimated at over $200,000, as of September 2023.