Who is Jolene Blalock?
American former actress and model Jolene Blalock was born in San Diego, California USA, on 5 March 1975, meaning that Pisces is her zodiac sign. She has 25 acting credits and is probably still known best for portraying one of the main characters Sub-Commander T'Pol in all 98 episodes of the critically acclaimed action adventure series "Star Trek: Enterprise", which also starred Scott Bakula and John Billingsley, and was created by Rick Berman and Brannon Braga. The series follows the crew of the United Earth's ship Enterprise, it aired from 2001 through 2005 and won 14 of its 64 award nominations.
Jolene quit acting in 2014, wanting to focus on raising her children, and only returned in 2017 to portray the supporting character Brenda in the family movie "A Man for every Month",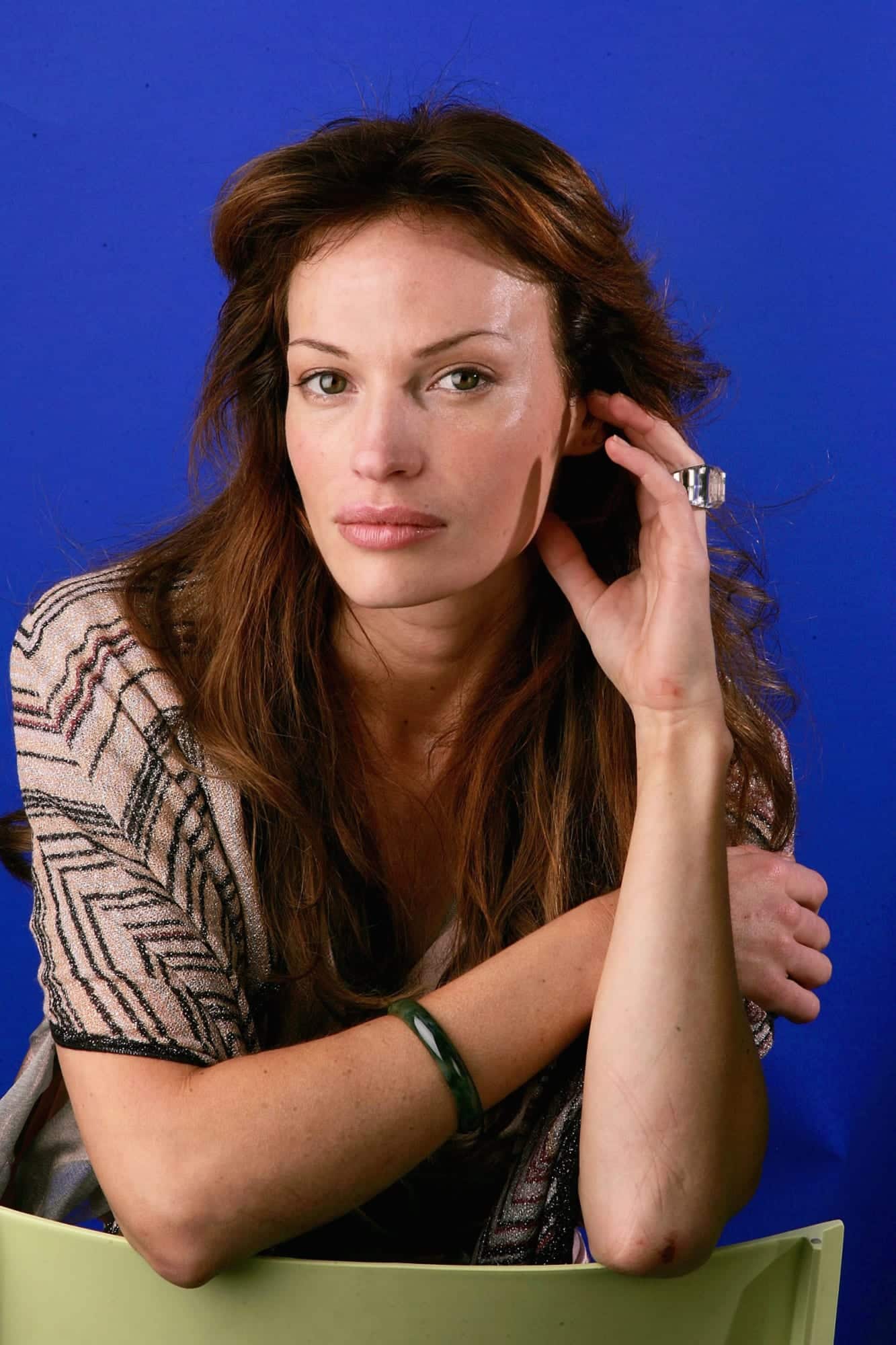 Education and early life
Jolene was raised alongside her three siblings in San Diego, by their parents about whom Jolene's yet to speak in public, because she respects their privacy, and thus their names and professions haven't been disclosed.
Jolene grew up being passionate about surfing, singing and dancing. She was 15 and attending a local high school when she was spotted by a modelling scout, and signed her first contract; Jolene was 17 when she matriculated and left home, travelling and modeling around Asia and Europe. During these a couple of years, she was featured on the cover page of numerous men's magazines, including "FHM"  and "Maxim", while the magazine "FHM" also featured her on their list '10 Sexiest Women in the World' in 2003, ranking her #10. Jolene posed clothed for "Playboy" in April 2002.
Roles in TV series
Jolene's debut TV series role was playing Woman #3 in the 1998 episode "Veronica's Breast Efforts" of the comedy "Veronica's Closet", and the remainder of the '90s saw her appear in an episode of the romantic comedy "Love Boat: The Next Wave", the action science fiction comedy "Good vs Evil" and the drama "D. C."
In 2003 and 2004, she played Ishta in two episodes of the hit action adventure "Stargate SG-1", which starred Richard Dean Anderson and Michael Shanks, and was created by Jonathan Glassner and Brad Wright. It follows the work of the secret military team SG-1 as it's exploring planets, the series aired from 1997 through 2007, and won 18 of its 115 award nominations.
In 2008, Jolene played Feratelli Porter in the episode "Bombshell" of the crime mystery action "CSI: Miami", and the following year saw her play Lexa in the episode "Teamwork" of the hit mystery "House", which starred Hugh Laurie and was created by David Shore. It follows the life of doctor House, the series aired from 2004 through 2012, and won 57 of its 197 award nominations.
Many Happy Returns of the Day to Jolene Blalock https://t.co/USNgbezGXY Ishta on Stargate SG1 (Sacrifices and Birthright) & T'Pol on Enterprise #CSIMiami #LegendOfTheSeeker #JAG #KillingFrisco #BadCop #House @JoleneBlalock pic.twitter.com/PKvMNb0Hc6

— Gatecast (@thegatecast) March 5, 2020
Jolene's only other TV series role has been playing Sister Nicci in two episodes of the 2010 action adventure "Legend of the Seeker", which starred Craig Horner and Bridget Regan, and was created by Stephen Tolkin and Kenneth Biller. It follows a boy who's searching for his father's killers, the series aired from 2008 through 2010, and won two of its four award nominations.
Roles in movies
Jolene's debut film role was playing Hot Babe in Yellow in the 2000 short comedy "Queen for a Day", and the following year saw her play Charlie Wagner's wife in the science fiction comedy "On the Edge", which starred John Goodman and Sydney Tamiia Poitier, and was written and directed by Anne Heche. It's a compilation of three short science fiction movies, each with a feminist message.
Some of Jolene's following roles were in the 2005 mystery thriller "Slow Burn", the 2006 mystery thriller "I Dream of Murder" and the 2007 horror thriller "Shadow Puppets", all lead roles. The year 2008 saw her play the lead character Captain Lola Beck in the popular action science fiction adventure "Starship Troopers 3: Marauder", which also starred Casper Van Dien and Stephen Hogan, and was written and directed by Edward Neumeier. It follows Johnny Rico who's been called back into service to defeat the bugs, and the film was nominated for only a single award.
Jolene was then cast to appear in the 2010 action crime thriller "Sinners and Saints", the 2011 drama "One Kine Day" and the 2012 short comedy "Troubled Teen". Her final film role, prior to retiring was portraying Catalina in the 2014 romantic comedy "Sex Tape", which starred Jason Segel and Cameron Diaz, and was directed by Jake Kasdan. It follows a married couple who've just discovered that the sex tape which they had made a day earlier has disappeared – the film won two of its five award nominations.
Other credits
Jolene wrote the 2011 episode "It Was All a Dream" of the comedy game-show "Second City This Week".
She received special thanks for the 2011 biographical documentary science fiction movie "The Captains".
Some of Jolene's final talk-show appearances were in "The Jace Hall Show", "Up Close with Carrie Keagan" and "10 Items or Less".
Awards and nominations
Jolene was nominated for three Academy of Science Fiction, Fantasy & Horror Films Saturn Awards for Best Supporting Actress in a Television Series in 2002, 2003 and 2004, all for her performance in "Star Trek: Enterprise", and she won one in 2002.
She also won a 2002 Cinescape Genre Face of the Future Award for "Star Trek: Enterprise".
Love life and marriage
Jolene's keeping the details of her love life to herself, but it's known that she's been a married woman for two decades now. She and Canadian-American businessman and CEO of Live Nation Michael Rapino met in either 2000 or 2001; it was Jolene who proposed to Michael, and they exchanged vows in a private ceremony on 22 April 2003, attended by not more than 40 people.
Jolene gave birth to their first son Ryder James Rapino in 2010, their second son River Thunder Rapino followed in 2012, and third son Rexton Rapino was born in 2014.
There are no other men whom Jolene's perhaps been with, that we know about; she's married to Michael Rapino as of August 2023, and they have three sons together.
Interesting facts and hobbies
Jolene was a huge fan of the original "Star Trek" series, which aired from 1966 through 1969, and her favorite character was Spock.
She took both her and her husband Michael's families on a trip to Jamaica in April 2003, and there asked him to marry her; they exchanged vows the next day. Everyone knew about what Jolene was to do, with the exception of Michael.
Jolene's a talented artist, and loves using crayons. She's physically highly active too, and has been practicing Thai boxing for several years now.
Another  of Jolene's favorite hobbies is photography; she's uploaded many of her photos onto her Instagram account, which is today followed by close to 30,000 people and numbers over 330 pictures and videos.
An obsessed fan stalked Jolene in 2004; he was arrested and admitted to a mental hospital.
One of Jolene's favorite actors is Patrick Stewart, and some of her favorite movies include "X-Men", "Logan" and "X-Men: Days of Future Past".
Appearance and wealth
Jolene's age is 48. She has brown hair and eyes, is 5ft 7ins (1.7m) tall, and weighs around 135lbs (61kgs).
Jolene's net worth's been estimated at over $30 million, as of August 2023.