Who is Michael Learned?
In the dazzling world of entertainment, some actors possess an innate ability to leave an indelible mark on the hearts of audiences. According to critics, Michael Learned, with her talent, grace, and dedication, stands as a prime example of such an artist. She is probably still known best for her role in "The Waltons", however, she has over 70 acting credits to her name, both on television and the big screen, and to name a few of her most notable roles, Michael has been seen in "Nurse", "Touched by Love", and "Second Acts".
From her humble beginnings to her illustrious career, let's delve into the life and achievements of this exceptional actress.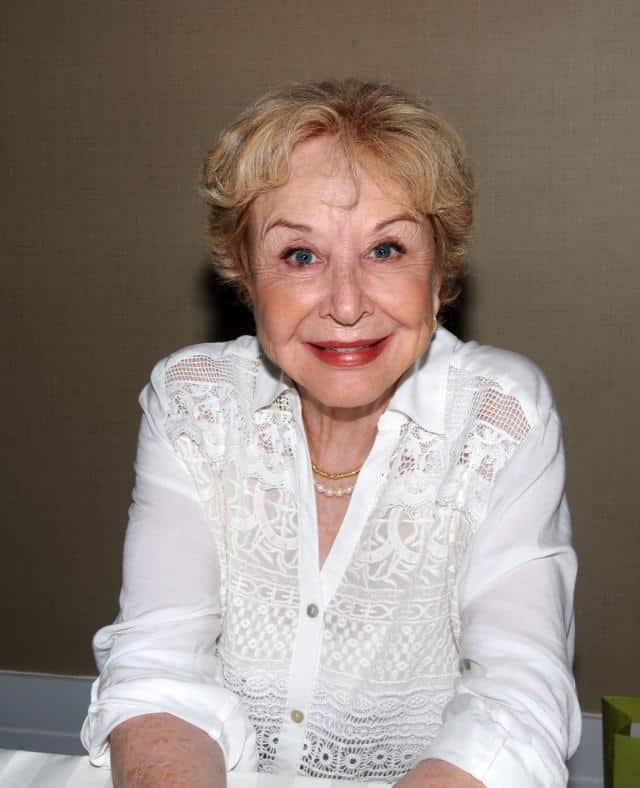 Early life, family, and education
Born under the zodiac sign of Aries on 9 April 1939, Michael is today aged 84. A native of Washington DC, USA, she holds American nationality, and comes from a family of White ethnicity, the eldest daughter of her parents Elizabeth and Bruce Learned, who was a diplomat. An interesting fact about Michael's name is that her father liked unusual names, and her parents were on their honeymoon when they decided to name their first baby girl Michael, nicknamed Mike, and speaking of her sisters, they also had specific names, except Susan – the other four were named Dorit, Gretl, Philippa and Sabra.
Most of her early days Michael spent with her family on a farm in Connecticut. When she was 11, the family moved to Austria because of her father's work. Subsequently, Michael was sent to study abroad, and attended the Arts Educational School in Tring, Hertfordshire, England. There, Michael discovered her love for theatre and decided to make acting her profession.
Acting career – beginnings
Michael made her acting debut as Angelina in an episode of the series "Encounter" in 1961, and followed with her role in the 1963 TV mini-series "The Other Man". In the following year, she made her first TV movie appearance, playing Countess Olivia in "Twelfth Night", based on the play of the same title by William Shakespeare.
Michael guest-starred in numerous series, and was seen in several movies made for television before she was cast to play in "The Waltons".
"The Waltons"
Michael's breakthrough came when she landed the role of Olivia Walton in the iconic television series. Portraying the loving and resilient matriarch of the Walton family, Michael's performance resonated deeply with audiences. Her portrayal captured the essence of a strong woman navigating the challenges of rural life during the Great Depression and World War II. The show's warmth and heartfelt storytelling made Michael Learned a household name, and earned her multiple Emmy Awards for Outstanding Lead Actress in a Drama Series.
"I think we're closer than some real families." — Michael Learned, on THE WALTONS castThe Emmy winner is 80 today –…

Posted by getTV on Tuesday, April 9, 2019
From 1972 through 1979, Michael was seen in 168 episodes of the series, at the beginning credited as 'Miss Michael Learned' since she was relatively unknown to the audience, so the producers decided to avoid confusion because of her masculine name.
After the end of the sixth season, Michael agreed to play Olivia for one more season before she left the show. In interviews, Michael said that she decided to leave because she was bored, and the show changed. She added that she also thought about quitting acting, but never did.
Besides winning Primetime Emmy awards for Outstanding Continued Performance by an Actress in a Leading Role (Drama Series – Continuing) in 1973, Best Lead Actress in a Drama Series in 1974, and Outstanding Lead Actress in a Drama Series in 1976, for her portrayal of Olivia, Michael was also nominated f three times or the Golden Globe – Best TV Actress (in 1973, '74, and '75), and once for Best Actress in a Television Series – Drama in 1976.
Most notable roles
After the success of "The Waltons", Michael continued to expand her horizons with diverse roles across various mediums. She fearlessly embraced complex characters, and explored their multifaceted emotions. Since the list of her roles is so long, we'll highlight some of her most significant.
In 1980, she made her big-screen debut as Doctor Bell in the drama "Touched by Love", also starring Diane Lane and Deborah Raffin, which followed the story of a young nurse determined to help a teenage patient by writing a letter to her favorite singer, Elvis Presley. The movie won the Young Artist Award for Best Major Motion Picture – Family Entertainment.
When it comes to her television work, while "The Walton" remains her most iconic role, Michael's career boasts an array of captivating performances. She wowed audiences with her portrayal of Mary Benjamin in "Nurse", a medical drama that explored the challenges of a single mother working as a head nurse. The show aired from 1981 through 1982, and Michael won another Primetime Emmy Award for Outstanding Lead Actress in a Drama Series.
📺DEBUT: 'Nurse' starring Michael Learned & Robert Reed premiered as a TV movie 40 years ago tonight, April 9, 1980, on CBS pic.twitter.com/qsOxa1bYXP

— RetroNewsNow (@RetroNewsNow) April 10, 2020
Additionally, her appearances in TV movies such as "The Parade" (1984), "Roots: The Gift" (1988), and "Gunsmoke: The Last Apache" (1990), among many others, further solidified her status as a much respected and accomplished actress.
Michael returned on the big screen as Vivian Emery in the 1993 biographic drama "Dragon: The Bruce Lee Story", followed by her role as Beth Hudler in "The Alarmist" in 1997. The late '90s and early 2000s saw Michael guest-starring in various series, and starring in several TV movies, including reprising her role as Olivia in a number of "The Waltons" reunion movies.
Most recently, Michael was seen as Lee Marston in the 2019 short movie "Second Acts", also starring John Wesley, which followed the story of an elderly couple, she of Caucasian ethnicity, and he of African-American – the two fall in love, despite being raised with prejudices. The movie had 15 award nominations and 11 wins, Michael winning multiple festival awards for Best Actress.
In 2022, Michael played Catherine Dahmer in the series "Dahmer – Monster: The Jeffrey Dahmer Story", a biographic drama about the cannibalistic serial killer. She was seen in five episodes, and this is her most recent TV series appearance.
Stage Excellence
In addition to her television success, Michael Learned found immense fulfillment on the stage, with her passion for live theater led her to captivating performances in acclaimed plays. She starred in productions of works by renowned playwrights such as Tennessee Williams and Arthur Miller, showcasing her versatility and depth as an actress. Her stage presence and commitment to her craft earned her respect within the theater community.
The theater was one of the reasons why Michael left "The Waltons". At the time, she was a member of the American Conservatory Theatre, and as she said, she had wonderful roles, and it was hard to choose television (mostly because of money) instead of the stage, where was a warm and supportive atmosphere.
Love life and marriages
The actress married three times before she met her now-husband. Michael's first marriage was to fellow actor Peter Donat – the two met during the early '50s and tied the knot in 1956 – Michael was 17 years old, and Peter 28). They had three sons, Christopher, Caleb and Lucas, and their marriage lasted for 16 years before they parted ways in 1972.
After her divorce, Michael married Glenn Chadwick in 1974, however, this marriage was short-lived, lasting for three years before ending in divorce in 1977.
Michael's third marriage was to William Parker, a screenwriter; the two married in 1979 but it isn't clear when their divorce was finalized. However, since 1988, Michael has been married to John Doherty, a lawyer, and as of August 2023, the two live together in their residence in California.
How rich is Michael Learned? Net Worth
With a career spanning decades, she has woven herself into the fabric of television and theater, leaving an indelible mark on both mediums. From her iconic portrayal of Olivia Walton in "The Waltons" to her stunning performances on the big screen and stage, Michael's journey is one of dedication, versatility, and authenticity.
Her talent also brought her decent wealth, and reportedly, as of August 2023, Michael Learned has a net worth estimated at over $3 million.