Rena Sherel Sofer is an accomplished American actress, recognized for her extensive career in daytime television, notable guest appearances in episodic series, and compelling roles in made-for-television movies. Her exceptional talent was celebrated in 1995 when she earned a Daytime Emmy Award for her captivating portrayal of Lois Cerullo in the esteemed soap opera "General Hospital".
Since 2013, Rena has been captivating audiences as Quinn Fuller in the long-running CBS soap opera "The Bold and The Beautiful". Since she first appeared in the show, Rena has charmed her way into the hearts of viewers and became a beloved member of the show's cast.
What To Expect
Rena Sofer made her debut in "The Bold and the Beautiful" in July 2013, instantly solidifying her character Quinn as the show's new leading lady. Initially portrayed as a loving and protective mother to Wyatt Spencer (Darin Brooks), Quinn's character gradually unveiled her darker side, much to the delight of viewers.
Over the years, fans have been treated to a plethora of outrageous moments in Quinn's tumultuous life. Whether it was her audacious act of kidnapping Liam Spencer (Scott Clifton) or engaging in romantic escapades with Carter Walton (Lawrence Saint-Victor), viewers couldn't get enough of Quinn's compelling storylines. However, the time has now arrived to bid farewell to Quinn.
So why did this brilliant actress decide to leave "The Bold and the Beautiful"? That's exactly what we're here to find out. While we're at it, we'll also take a closer look at her rise to stardom, and private life.
Starting Slowly
Rena was born in Arcadia, California, to Susan Sofer (née Franzblau), a psychology professor, and Martin Sofer, a Conservative Jewish rabbi. After her parents' divorce, she and her family relocated to Pittsburgh, where she spent her formative years.
She pursued her education at the Frisch School, a Jewish high school in Paramus, New Jersey. During this time, she resided in North Bergen, New Jersey, where her father served as the rabbi of Temple Beth El. Rena completed her high school education at North Bergen High School before embarking on her college studies at Montclair State College.
Rena's journey in the entertainment industry began during her teenage years when a talent agent recognized her potential and helped her secure a modelling contract. Her early career involved various roles in TV commercials, industrial and student films, including an award-winning NYU production entitled "Theresa," as well as appearances in music videos.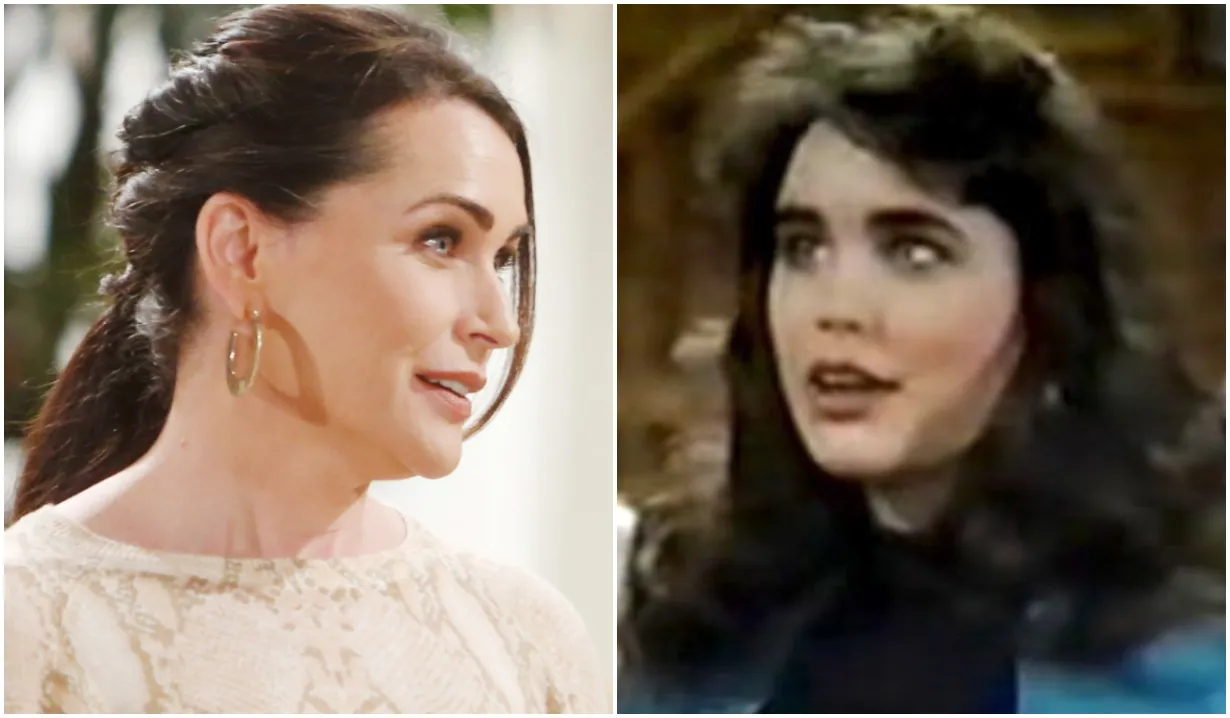 The actress' breakthrough came when she landed the role of Joyce Abernathy in NBC's "Another World" during the late 1980s. However, it was her portrayal of the tough yet romantic heroine, Amelia 'Rocky' McKenzie, in the ABC drama "Loving" that catapulted her to stardom. She graced the show from 1988 to 1991, earning recognition for her compelling performance.
During the mid-'90s, Rena transitioned to primetime television, making guest appearances in several series before securing a regular role in the final season of the primetime soap "Melrose Place". Subsequently, she landed starring and recurring roles in the sitcom "Just Shoot Me!" (1997), and the dramedy "Ed" (2000), which expanded her visibility.
Despite a series of less successful shows such as "Oh, Grow Up" (1999), "The Chronicle" (2001), "Coupling" (2003), and "Blind Justice" (2005), Rena demonstrated her enduring appeal, and also appeared in films alongside actors such as Ben Stiller in "Keeping the Faith" (2000), and in Steven Soderbergh's "Traffic" (2000).
Following a brief hiatus to give birth to her daughter with her second husband, TV director Sanford Bookstaver, she made a television comeback in 2006, with recurring roles in two hit series, "24" (2001) and "Heroes" (2006) and "24" (2007), in which she portrayed the long-suffering wife of two morally ambiguous characters—a power broker, and an aspiring politician, respectively.
In 2010, she embarked on a season-long story arc as Margaret Allison Hart, an attorney with hidden motives in "NCIS: Naval Criminal Investigative Service". Her return to daytime television in 2013 saw her embrace her roots as she took on the role of the enigmatic jewelry designer Quinn Fuller in "The Bold and the Beautiful", a performance that garnered enthusiastic reviews.
A Life Less Dramatic
Quinn has navigated her fair share of tumultuous and intricate relationships throughout the years in "The Bold and the Beautiful". The list of men who've captured Quinn's heart reads like a who's who in this fictional rendition of Los Angeles.
In 2020, Rena shed light on Quinn's love life, which can only be described as 'eventful,' to say the least. During an interview with "Michael Fairman TV", the actress candidly remarked, "It seems like every other man in the show she has either been romantically involved with or is her son."
Fortunately, her real-life experiences are far removed from the dramatic twists and turns of Quinn's on-screen existence in the soap drama. However, when it comes to her own marriage to Sanford Bookstaver, their story is captivating in its own right, though it unfolds in the realm of reality rather than on a soap opera scriptwriter's desk.
Like many marriages, the journey of Rena and Sanford had its fair share of highs and lows. However, the couple surprised their fans in 2019 when they decided to rekindle their romance, despite initially ending their 14-year marriage in 2017.
Speaking with 'Soaps in Depth', she clarified that no external factors played a role in their divorce, unlike the complicated relationships often seen in "The Bold and the Beautiful." Instead, their marriage simply ran its course, much like many relationships, whether in Hollywood or elsewhere.
Following her divorce, Rena ventured into the world of dating, hoping to find that special someone, humorously sharing "I tried dating, but I ended up dating dogs more than anything. I mean literal dogs, although I did date some 'dogs,' too!"
However, it was a pivotal moment on her birthday in December 2018, almost two years after their divorce, that made Rena realize the depth of her feelings for Sanford. He flew from Los Angeles to New York City to surprise her, a gesture that touched her deeply.
She commemorated the occasion with an Instagram photo, writing, "My favorite and best present today was [Bookstaver] showing up to my birthday party to surprise me." She playfully added, "While I don't recommend divorce as a marriage counselling tool, it sure worked for us!"
This unexpected reunion not only surprised Rena but also delighted her fans and loved ones. Sanford's grand gesture rekindled the spark between them, prompting Rena to reevaluate their connection. "So we're back together. He's not my husband, but it feels weird to call him my boyfriend, so I still call him my ex-husband because I think it's hilarious."
In due course, the two recommitted to each other, with Sanford proposing once again. The couple remarried in 2019, marking a significant milestone in their enduring love story.
In May 2021, the actress celebrated their anniversary on Instagram, expressing her happiness and the unconventional path that led them back to each other. Then, in 2022, their unique love story became the basis for an improv comedy show, adding another chapter to their delightful journey together.
Why Did She Leave The Bold and the Beautiful?
Renas' exit from "The Bold and the Beautiful" continues to reverberate within the show's dedicated community of viewers. Similar to other actors in the series, both Rena and her character were sidelined to place emphasis on other characters in the storyline.
As the writers directed their attention toward characters Brooke Logan (Katherine Kelly Lang) and Steffy Forrester (Jacqueline MacInnes Wood), Quinn was gradually pushed into the background, and seemed to fade from the forefront of the narrative.
Despite the efforts of executive producer Brad Bell to convince her to remain with the show, she ultimately made the decision to move on, sharing the news on social media, saddening her fans.
Rena Sofer (@RenaSofer) on B&B Exit: "I Felt Like I Deserved More" #BoldandBeautiful https://t.co/olcO5Cun7U pic.twitter.com/t0zIlWFWzF

— Daytime Confidential (@dcconfidential) August 29, 2022
Return to the Hospital
"General Hospital" fans can rejoice though, as Rena is set to make her highly anticipated return to Port Charles after a 26-year absence from the series. The 54-year-old actress, renowned for her Daytime Emmy-winning role as the iconic character Lois Cerullo, is scheduled to grace our screens once more in October 2023,, as reported by several news publishers.
During her initial run on the show, Lois Cerullo became a beloved figure for her distinctive portrayal—a fast-talking, long-nailed Italian with a Brooklyn accent. Her character was best known for being one half of the soap's most beloved power couples of the '90s, opposite Wally Kurth, who played Ned Ashton.
In her forthcoming return to the show, Lois will be back just as her ex-husband Ned is grappling with amnesia and believes he's none other than Eddie Maine, Ned's alter ego from three decades ago. This twist adds a layer of complexity to Ned's current marriage with Olivia (played by Lisa LoCicero).
A Colorful Fictional History
The history between Lois and Ned is rich with drama. Back in 1993, Lois was drawn to Eddie's character after seeing him perform with his band, The Idle Rich. Little did she know that this charismatic performer was actually the wealthy Ned Ashton during the day. As their love blossomed, Lois became Eddie's manager.
Their journey led them to fall deeply in love and eventually marry. However, complications arose when Ned was forced into a marriage with Katherine Bell, who was blackmailing his family, the Quartermaines. Lois exposed Ned's bigamy by jumping out of Katherine's enormous birthday cake, announcing, "Happy Birthday to Mrs Ned Ashton, from the other Mrs. Ned Ashton!"
This dramatic event signaled the end of their marriage, but they later reconciled and married for a second time. Yet, in true soap opera fashion, their relationship faced yet another challenge when Lois issued an ultimatum: their marriage or his loyalty to his wealthy family and their business, ELQ. Ultimately, he chose his family's legacy and the millions that came with it, leaving Lois heartbroken.
She departed for her hometown of Bensonhurst, New York State, where she gave birth to their daughter, Brook Lynn (now portrayed by Amanda Setton).
Fast forward to the present day, and Ned has adopted the Quartermaine surname and is wedded to Olivia, with their marriage now on the rocks due to his amnesia and the impending arrival of his former wife, Lois.
Conclusion
Rena may have left "The Bold and the Beautiful", but she remains nestled in the hearts of her fans. And now "General Hospital" fans can be excited about seeing Rena on their screens once again. Whether you loved Rena as Quinn or as Lois, or both, you can look forward to still seeing her acting chops despite that her time on "The Bold and the Beautiful" is over ….for now.