House flipping shows aren't rare by any means, yet very few of those keep it as real and straightforward as "Rehab Addict" did. From the show's premiere in 2011, audiences saw the hands-on designer Nicole Curtis taking part in some of the most complicated yet rewarding restorations of historic houses, not only bringing them back to life but also making sure that the job was well done by doing most of it herself.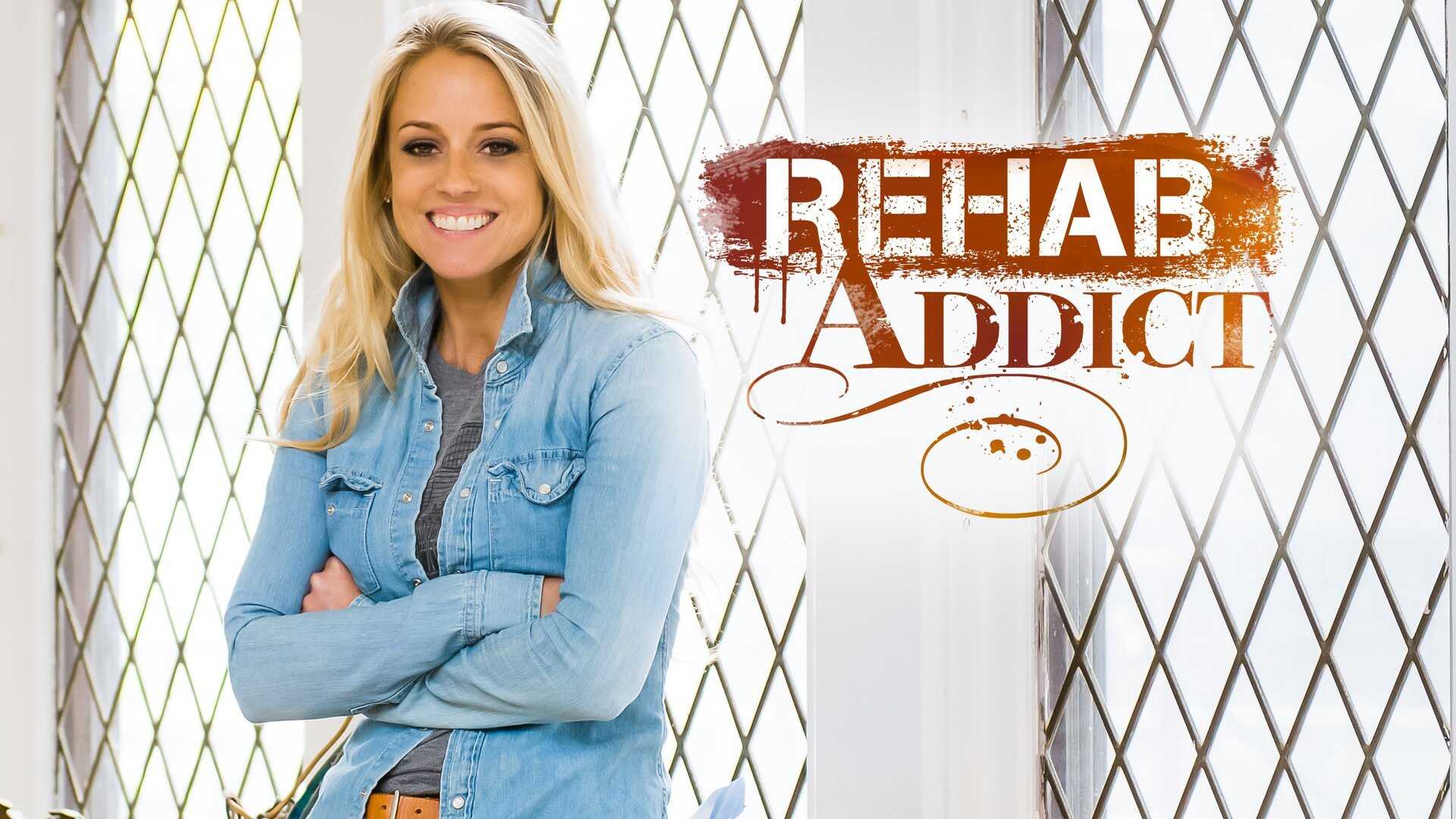 After many successful seasons aired and becoming quite an unforgettable show, "Rehab Addict" saw its unfortunate end in 2018, leaving its audience with too many unanswered questions about the real reason behind the cancellation.
So what happened to "Rehab Addict", and where is Nicole Curtis now? Stay here to discover it all!
Why Was The Show Canceled?
Every time a show is canceled, people immediately assume that it was caused by some sort of drama going on behind the scenes, but this is not the case for the ever-loved fan-favorite show "Rehab Addict", which sadly ended in 2018.
As it happened, the show was very successful, but that also meant that the schedules and work pace were quite overwhelming. As Nicole revealed in an interview with People, at some point, she was 'burned out' and needed to step back and reconsider everything: 'There was so much time in those ten years where I didn't get to enjoy it at all. I was stressed out,' she said.
Family played a huge role in Nicole's decision to retire from TV back then, dedicating the next couple of years of her life to being at home and enjoying maternity as much as she could.  At the time of "Rehab Addict"s cancellation, her youngest son was around three years old and her oldest in his early 20s.
Taking such a decision could have been difficult financially for anyone else, but Nicole's previous two decades of hard work paid off back then, by allowing her to have good financial stability to fall back on.
Though seeing "Rehab Addict" ending was a bummer for fans, there's no doubt that it was a good choice for Nicole.
Is The Show Coming Back?
Much to the joy of the old "Rehab Addict" audience, the show is returning, though with a different format than we were used to. While the original show let us see Nicole Curtis' efforts as she renovated and brought back to life old houses from all over the US, the spin-off "Rehab Addict Rescue" goes a different way, showing how Nicole helps others to recover and finish their on-going old house improvement projects.
The job isn't always as fabulous as expected, but the always hands-on Nicole is more than ready to help her 'pupils' to make the best out of their houses, and as she told People in 2022, teaching is something that she enjoys deeply, so is undoubtedly a win-win situation.
Another spin-off "Rehab Addict Lake House Rescue" premiered in 2022, but this special three-episode long series is not about anyone else's projects but Nicole's. The show is centered around the renovation of her house in Lake Orion, Michigan, which she describes in the trailer video as the 'most difficult, most expensive and most complicated project' of her career, as it had taken her over eight years to finish it.
All in all, it has been great to see Nicole back on TV after such a long hiatus.
Legal Issues
While the passion for recovering old houses brings lots of joy to people who are into it, it's not an easy job by any means and Nicole Curtis knows that better than anyone else.
Back in 2017, Nicole bought an old 1908 house located on Grand Boulevard in Detroit, Michigan. She paid around $17,000 and thousands more in taxes, insurance, and repairs, on top of registering the deed in Wayne County. However, she wasn't aware that the house legally belonged to the Land Bank, which was awarded it in 2016 during a proceeding related to nuisance abatement, but hadn't actually registered its ownership of the property and even listed the house on the market for $40,000.
At the time, the media reported the issue as Nicole getting scammed by the couple who sold her the property, but she wasn't ready to give up on it, following with a lawsuit to either gain the right to own the house or have her money back.
In the end, Nicole won the three-year-long legal battle, as a Judge from the Wayne Circuit determined that the house belonged to her for having registered before the Land Bank, on top of also qualifying the house as a 'nuisance and a danger' to the community, leaving Nicole the green light to make the property safe and liveable again.
Beginnings & Debut On TV
To talk about Nicole Curtis and her endless and tireless passion for renovating and bringing back the life of historic houses, it's necessary to go back to her beginnings and see how all of it started. As Nicole commented in a 2015 interview with StarTribune, her love for collecting and not letting old stuff be wasted was learned from her family, who used to own a 'garbage business'.
Even though Nicole's dream was to become an attorney, life took her elsewhere. By the time she was 18 years old, she'd been working three jobs to save enough to buy her first house, and two years later, she welcomed her first son while still in college. All of this led Nicole to take matters into her own hands, soon making her way into the business of antique properties, while doing most of the dirty work herself.
It wasn't until Nicole had a well-established career in real estate that HGTV producers approached her with the offer of starring in a TV show. She didn't accept right away though, as her idea of an authentic TV show didn't include ignoring the process before getting to the glamorous results, but to show the ugly and hard parts of it all. After telling the network what she wanted, in 2010 "Rehab Addict" was born, and the rest is history.
Other Projects
Nicole Curtis might be very passionate about old houses, but that's not the only thing she dedicates her life to. As she lists on her website, she's a realtor and investor as well, having several properties in Michigan which she rents out online for short periods.
These houses are mostly properties that "Rehab Addict" have seen renovated in the show, but were just too beautiful or special for Nicole to sell to other people. As she confessed to Country Living, she doesn't sell her favorite houses, and instead preserves them as much as she can, using them to store her antiquities and rent them to tourists who want to spend a night or two in a historical house.
Besides her side gig as a rental host, in 2016 Nicole released the book "Better Than New" and also sells merchandise on her website. She also uses her social media for important causes, such as collecting funds for cancer-awareness organizations and fighting for the preservation of historical properties in Michigan, even putting restriction deeds on the houses she's sold so these won't ever be destroyed, or lose their historical essence for at least a hundred years from now.
Other than that, Nicole Curtis uses her free time to take care of her family and dogs, travel, exercise, and overall simply live an extraordinary life doing what she loves.